TikTok Scheduler tool
built for teams like yours
Your team needs one, central tool to schedule and publish, manage comments, and analyze key metrics on TikTok and other major social media platforms.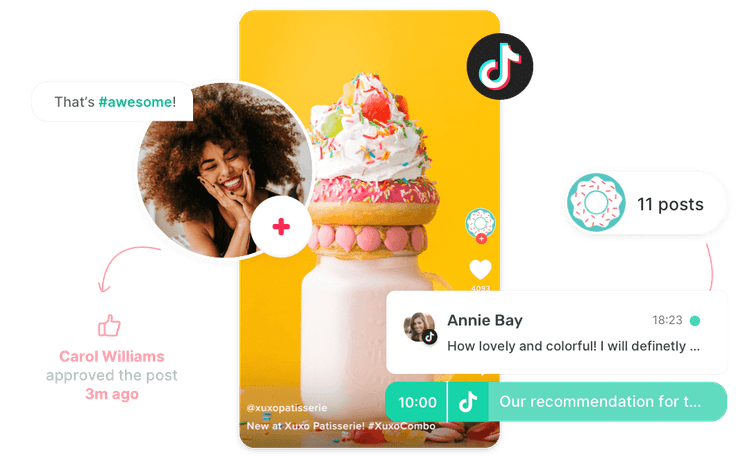 Content calendar
Automate TikTok video
planning and scheduling
Manage TikTok video scheduling and publishing from one dashboard. A simple and intuitive calendar makes it easy to automatically publish TikTok videos at the right time to drive engagements.
Collaborative workflows
Collaborate on TikTok
strategy with your team
Build smooth workflows and avoid bottlenecks by bringing everyone into one collaborative dashboard.
Multilevel user roles
Organize multilevel access permissions for your colleagues and clients.
Internal notes
Ditch never-ending emails and leave your feedback where it belongs.
Approval workflow
Your team can approve, reject, or provide feedback to maintain brand standards.
Team logs
Track action items and bring everyone on the same page with team logs.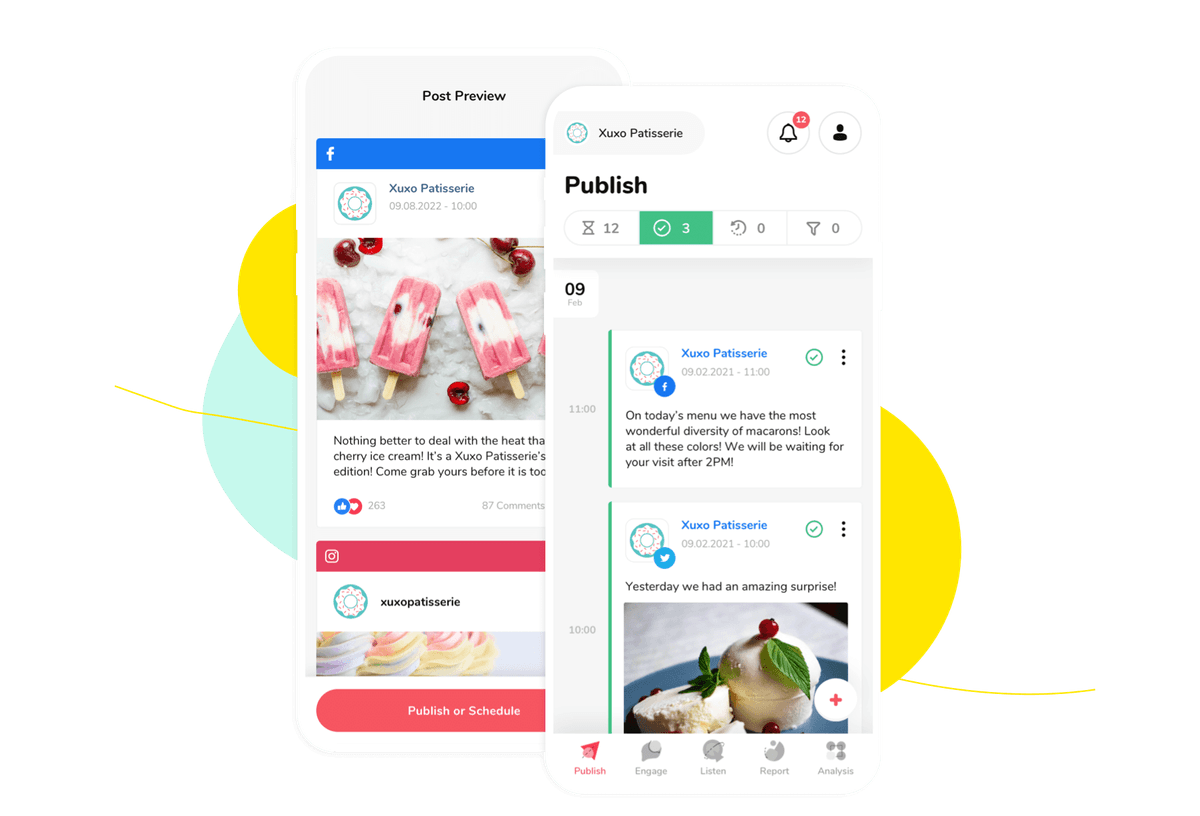 Mobile app
Execute TikTok
management on the go
Plan, engage, and stay in the loop across all your devices with our desktop-level social media management mobile application for both iOS and Android.
All-in-one solution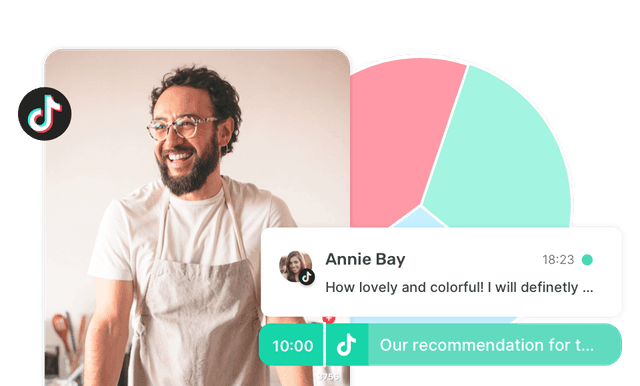 So much more than
a TikTok Scheduling tool
Sociality.io offers a complete all-in-one management solution, so you can publish, analyze, and manage comments for multiple TikTok accounts from one screen.
Reveal the power of your
data via TikTok analytics
Unlock hidden opportunities from your TikTok metrics via the comprehensive dashboard. Monitor, track, and compare your TikTok data to boost your growth.
Effortlessly keep up with TikTok video comments
Build brand loyalty by managing TikTok video comments at scale. Respond to TikTok comments faster so you can connect with customers quickly and efficiently.
See why global brands
love
Sociality.io has really changed the way that we interact with our customers, followers and fans across all of the channels that we manage.
With Sociality.io, we are able to provide our customers with a better experience. The team has been very responsive, and we've been able to scale our social customer care quickly.
Empower your team
Bring success across social media channels