Beyond Beta August 2021 at Sociality.io
Hey there! Do you remember the story of "the grasshopper" and "the ant"?
We suppose no one has ever heard of the story of the grasshopper and the ant. Just as we were saying goodbye to August, we wanted to commemorate them. To be honest, we acted like neither ants nor grasshoppers this month. While working as hard as the ant, we did not forget to have as much fun as the grasshopper. So what did we do?
Let's have a look together.
Here is our summary of August…

"Best Ease of Use Badge" from Capterra
Better and easier social media management is our main and the most important aim. While we are always trying our best, you are also with us on that journey! We appreciate your support. It's our pleasure to share that we, as Sociality.io, got one of the "Best Badges" from Capterra under the category of "Capterra Best Ease of Use and Capterra Best Value" based on end-user reviews.
Thanks for being our motivation.
Our family is growing.
As the Sociality.io team, it is our pleasure to announce that Altynai is with us afterward. Since you are from our family, we wanted to share that good news with you as well. Let's get to know our new "Marketing Manager Altynai" more with 3 feature that describes her.
Although we do not know exactly how many plants she mothered, we are sure that she cares about them all. There is only one common feature for hiking and content: it is hard for her to stay away from them.

Easier Twitter management experience with extensive data.
Hold tight and set your clocks for September. The developments are on the way for Twitter management. We are planning to meet you with a better and more effective social media management journey for Twitter, with newly added extensive data. From September, you will be able to track more KPIs just as impressions, profile clicks, link clicks, and more! Stay tuned.
Data never lies, we are on fire!
Well, let's mention our August data for the customer side a bit. As we have always highlighted, we are here and happy to help whenever you need us. According to data from Intercom, we broke our record and gave the first response within 5 minutes. Moreover, hit the average of median first response in 10 minutes for the month of August.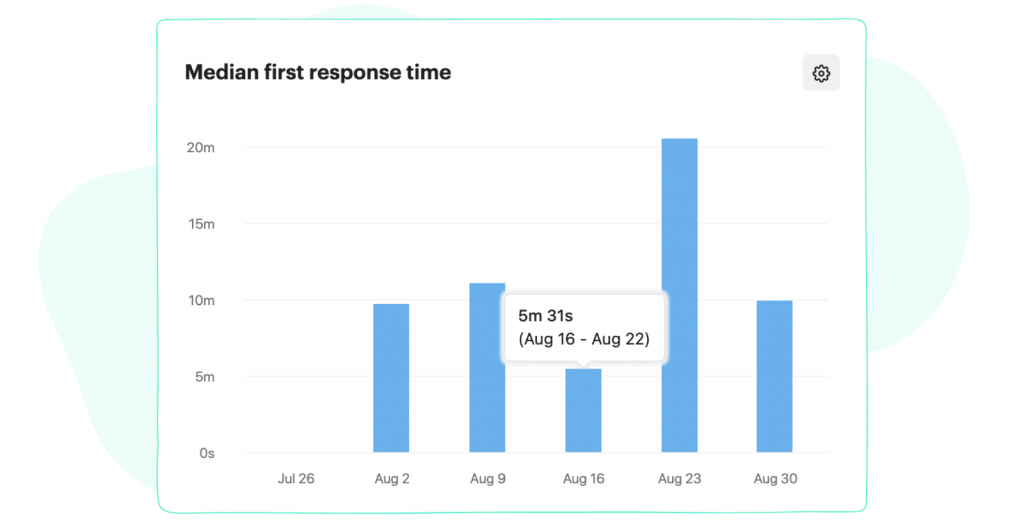 Routine but essential, general system improvements have been made to better your experience.
The unsupported video format issue was solved, feel free to upload your amazing videos.
No more missed notifications. The mobile push notifications problem was solved.
1,2,3.. Hey, we were practicing counting. By the way, we practiced counting a lot and solved the Instagram hashtag counter problem issue.
The issue of the unexpected number of followers drop on Facebook reports was also solved. According to the latest news from Facebook, unfortunately, there is nothing to do for the previous reports. However, Facebook claims that from now on, there will be no such problem.
Anything else? We are here to help you with pleasure:

[email protected]
Social Media News in a Nutshell
Get the latest social media news, insights, and marketing tips in your inbox once a week.