Beyond Beta August 2023 at Sociality.io
Navigating the roller coaster: The social media saga 🎢
Meta's Threads, the recent social networking app, was downloaded over 150 million and had over 100 million active users within its initial three days of release, marking it as one of the fastest-growing social media apps in history.
While a strong start makes Threads a contender among possible X replacements, daily active users dropped from 49 million to 23.6 million in a week. This underscores the unpredictable nature of the social media landscape.
The ever-changing nature of social media makes tomorrow's possibilities hard to predict. Threads exemplified this trend. However, there's no slowing down! We're actively enhancing and updating Sociality.io with new features. Stay tuned for more!
Here is our summary of Beyond Beta August 2023!
Social Media News in a Nutshell
Get the latest social media news, insights, and marketing tips in your inbox once a week.

Introducing new TikTok integration soon 🥳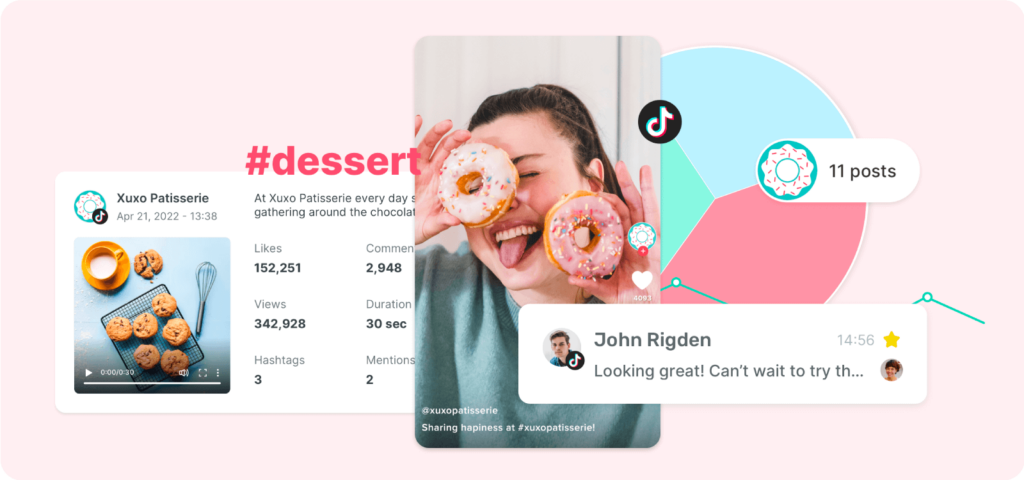 Get ready to elevate your TikTok management experience with Sociality.io! We're excited to announce that we'll soon be introducing a brand new TikTok integration soon. 🥳 Stay tuned for more details on how you can seamlessly enhance your TikTok management!
Presenting a sneak peek of our new integration:
Mark your calendars for an exciting update this September! We're delighted to announce that TikTok publishing will be available at Sociality.io in September. Then, you'll have the power to schedule your TikTok content seamlessly alongside your other social platforms, all within our user-friendly interface.
​​With our upcoming integration, you'll soon have the ability to moderate TikTok comments via the Sociality.io Engage dashboard. Stay tuned for this empowering addition that will allow you to manage and engage with your TikTok audience more effectively than ever before!
Prepare for a data-driven transformation! The new integration will provide you with a comprehensive suite of TikTok analytics. Get ready to dive into a wealth of data and gain deeper insights into your TikTok performance. We've designed that enhancement to empower you with the information you need to make informed decisions and optimize your TikTok strategy for even better results.

Muhabbet and their Sociality.io experience ✨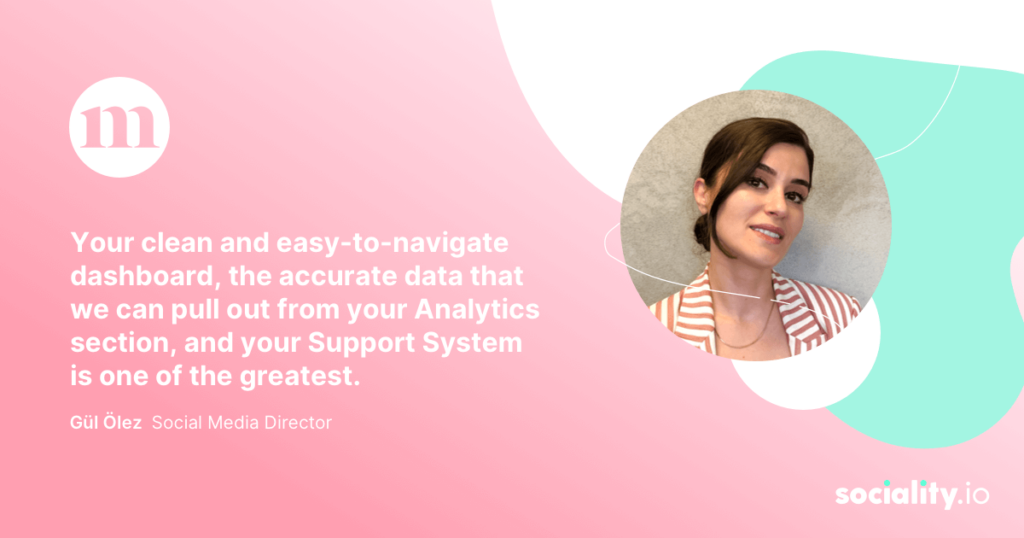 We had an amazing opportunity to come together for an exceptional meeting with Gül Ölez, social media director of Muhabbet, which is a full-service creative agency.
She highlights that "The detailed and insightful reports we pull out from Sociality.io shapes our content creation process and our content strategy. Plus, since no one really enjoys writing reports and you make it so easy to do, you guys make us happy too!"
We are very proud to serve clients like Gül and Muhabbet and to simplify their workload in every aspect as we can. We extend our heartfelt gratitude to Gül for the insightful conversation about her career journey, invaluable feedback, and remarkable experiences with Sociality.io.
You can read the full case study here. 🙌

Enhanced onboarding: Introducing our guided product tour for newcomers 🙌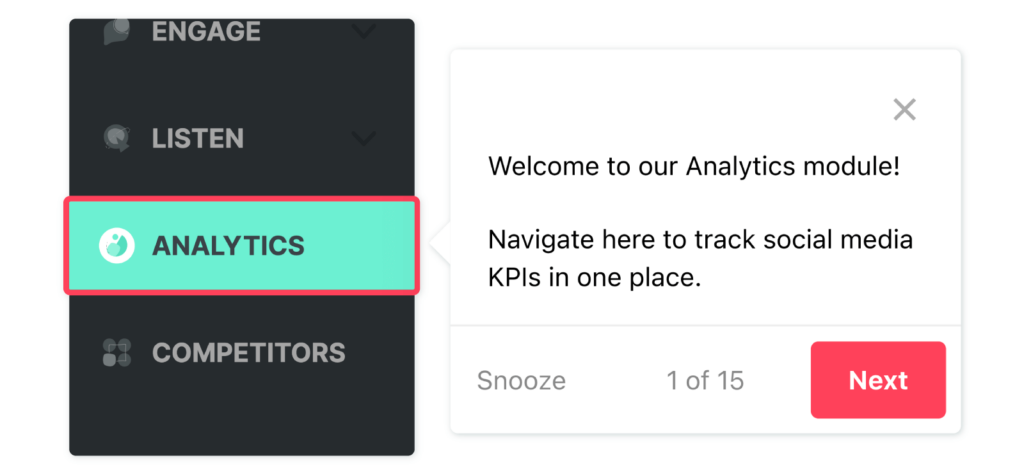 We're thrilled to announce the latest enhancement to our user experience! Discover an even better way to start your journey with us! We've taken our onboarding process for newcomers to the next level by introducing a guided product tour.
What's new?
We've introduced a comprehensive guided product tour that takes you through every aspect of our platform, ensuring you're equipped with all the knowledge you need to get started smoothly.
Join us on this exciting journey of discovery and empowerment!


General: Remarkable optimizations and improvements were completed in system performance and functionality. Enjoy a seamlessly elevated experience across all fronts.
Competitors: Resolved issues with exporting problems in the Competitors module. Now, you can effortlessly export insightful reports.
Engage: Addressed and resolved the user interface issues that were occurring within the Engage module, ensuring a smoother and more user-friendly experience for our users.
Engage – Twitter: Fixed the issues related to replying to Twitter mentions. Engage with your Twitter audience through our platform with ease.
Engage – Team performance reports: The exporting problems that were affecting the 'Team Performance' report have been diligently fixed. Export team performance reports without any hassle with improved experience.
Listen: Fixed the issue of Categories and Attributions disappearing when adding a new admin to the team. You can now carry out this process without any concerns.
Need anything? Contact us: [email protected] 💌