Beyond Beta July 2023 at Sociality.io
What a July it was, huh?
July 2023 has been an eventful month in the realm of social media, marked by significant developments. Notable highlights include Twitter's transition to X, the introduction of Threads, notable updates within WhatsApp, and so on. No matter what comes, our commitment to improving your experience remains strong and constant. 🙌
Here is our summary of Beyond Beta July 2023!
Social Media News in a Nutshell
Get the latest social media news, insights, and marketing tips in your inbox once a week.

More data, more power: Introducing new page-level IG metrics 🆕
Unlock a new dimension of Instagram mastery with our latest breakthrough: New page-level IG metrics that deliver a comprehensive spectrum of fresh data insights including ads-driven, page level engagement metrics. Gain an unparalleled understanding of your page performance, diving into the specifics of engagement, and post interactions. 🙌
What's new?
Total engagement: Preview the distribution of engagement among post types such as, Ads, Stories, Posts, Reels, and IGTV.
Engagement types: Differentiate the engagement types of Instagram content out of likes, saves, shares, comments, and replies.
Likes: Discover the origin of likes on your Instagram content, spanning a diverse range of sources including Ads, Stories, and Reels.
Comments: Embark on an illuminating exploration of your Instagram content, tracing the diverse origins of comments spanning across Posts, Ads, and Reels.
Shares: See the overview distribution of your Instagram content shares out of Ads, Posts, Stories, Carousel, Reels and IGTV.
Saves: Unveil the source of saves across your Instagram content: Ads, Posts, and Reels.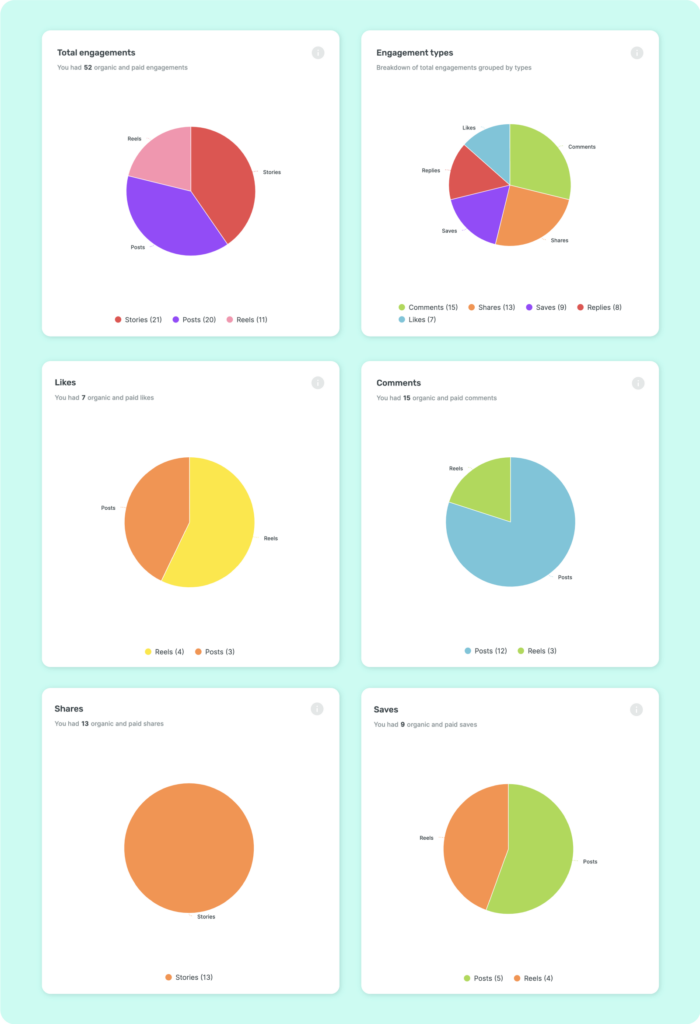 ✨ Bonus: You're not bound by the 90-day restriction seen on the IG app; instead, you have the freedom to effortlessly customize date ranges, selecting broader timeframes, or accessing information from dates beyond the last 90 days.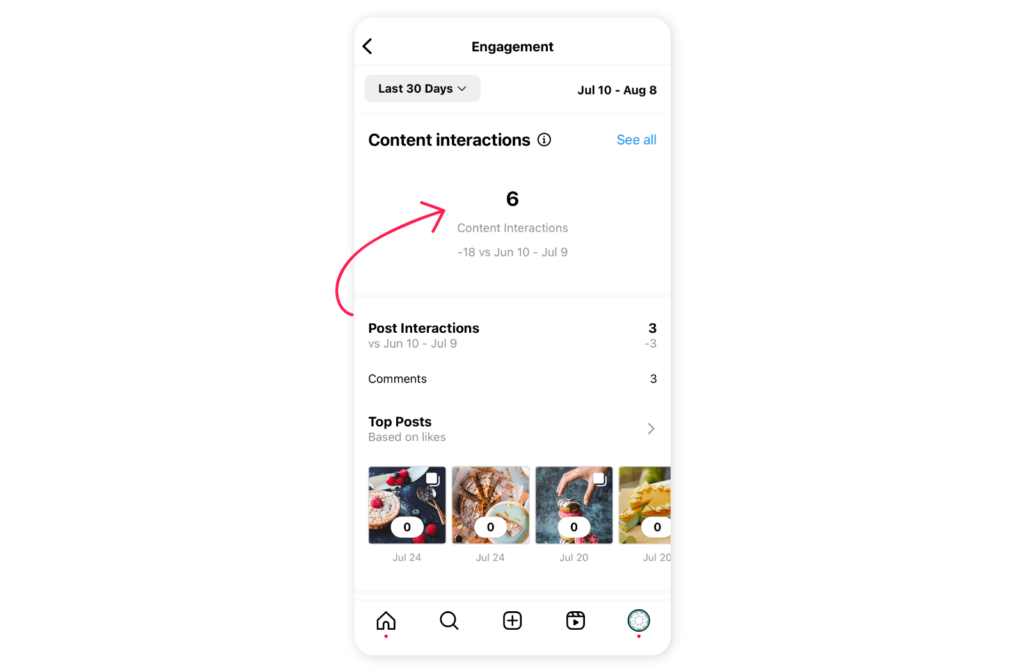 Deeper analysis: New Instagram Story metrics added 🙌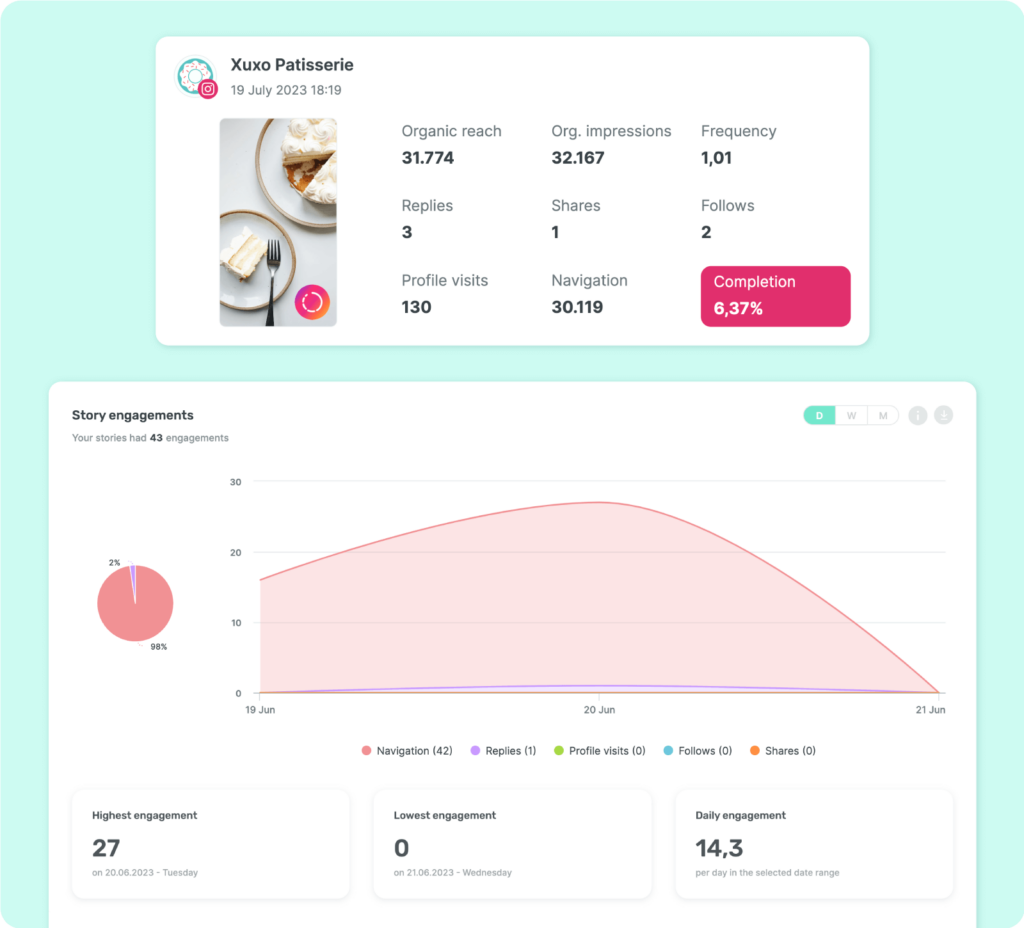 Prepare to be amazed by the latest enhancement to our Analytics module – a feature Instagram enthusiasts have eagerly awaited. Now, within the realm of your Instagram Stories, you have the power to effortlessly track crucial metrics: Shares, Follows, and Profile Visits. Unveil the full scope of your content's influence and reach across the platform with these valuable insights.
And, with our elegantly designed graphs, you can effortlessly track correlations and trends between these metrics, empowering you to fine-tune your strategy and maximize engagement. 🚀
Introducing Facebook Reels for Publish and Analytics module 🥳
Publish module 📣
Unlock a new realm of content sharing with the integration of Facebook Reels with the Sociality.io Publish module. Seamlessly share your captivating FB Reels on both web and mobile platforms. Take control of your content strategy and harness the combined power of Facebook Reels and Sociality.io to elevate your online presence.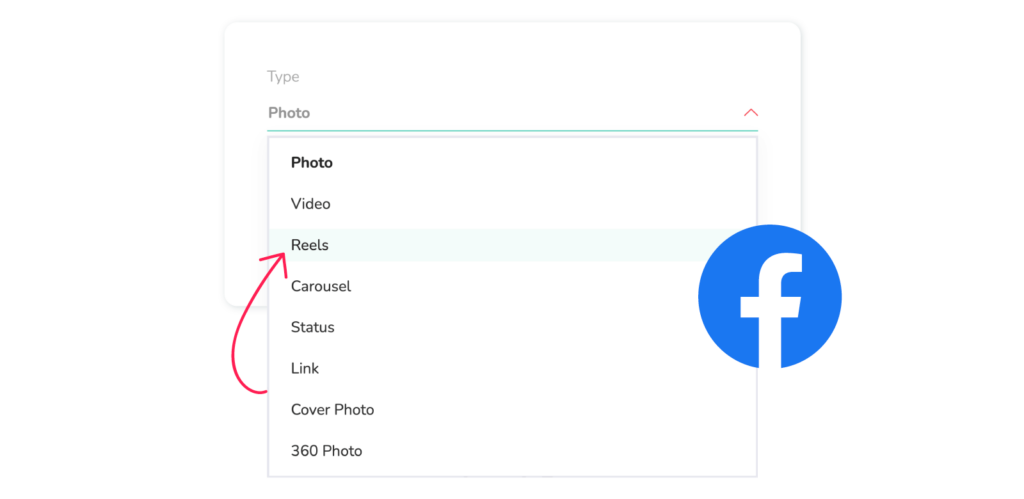 Analytics module 📊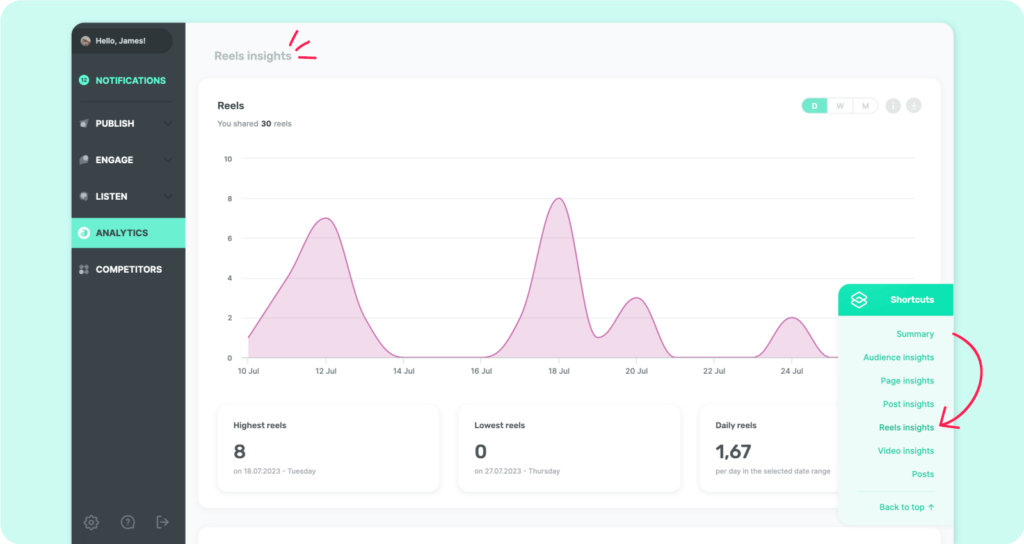 Unlock the power of insights with the enhanced Analytics module of Sociality.io, now featuring Facebook Reels metrics. We've added a new section to the Facebook page reports called "Reels insights". Seamlessly track, analyze, and optimize your FB Reels performance like never before. Elevate your content strategy and make data-driven decisions that drive engagement and growth. 📈
"Reels insights" in a nutshell ⤵️
Reels: Includes highest, lowest, and daily Reels metrics.
Reels reach and plays: Includes the daily Reels plays, daily Reels reach, and frequency metrics.
Reels engagements: Includes the highest, lowest, and daily Reels engagements metrics.
Reels engagement rate: Includes the highest, lowest, and daily Reels engagement rate metrics.




General: Significant improvements implemented to elevate system performance and optimize mobile functionality. Delight in a seamlessly improved experience across the board 
Engage: We resolved a glitch that caused multiple activity logs to be generated when a user closed a conversation. This issue has been fixed, ensuring accurate recording of each conversation closure as a single event, regardless of button clicks.
Publish – Instagram: We've addressed file control issues related to IG Stories. Previously, valid file formats were rejected. This has been solved. Feel free to upload your files with confidence!
Listen – Instagram: We've successfully resolved the language filter issue within the Listen module for Instagram results.
Engage – LinkedIn: In LinkedIn conversations, certain images within the ongoing discussions appeared broken or inaccessible. We've fixed this issue. Rest assured, you can now seamlessly enjoy fully functional images within your LinkedIn conversations.
Mobile – Instagram: We have successfully resolved the issue of post preview errors specifically related to IG stories and reels within the mobile app. Now, you can confidently preview your posts without encountering any disruptions. 👍
Need anything? Contact us: [email protected] 💌