Beyond Beta May 2023 at Sociality.io
Embracing the power of small improvements 🤗
In the dynamic realm of social media, even the smallest improvements can generate a monumental impact on user journeys. Recently, two remarkable enhancements from Instagram and WhatsApp—supporting GIFs in Instagram comments and editable WhatsApp messages—highlighted the transformative potential of seemingly minor changes.
Inspired by these improvements, we have embarked on our own journey of refining and optimizing our tool. We are thrilled to present you with an array of small yet powerful improvements that will improve your experience. Let's discover them together.
Here is our summary of Beyond Beta May 2023!
Social Media News in a Nutshell
Get the latest social media news, insights, and marketing tips in your inbox once a week.

ETI International and their Sociality.io experience ✨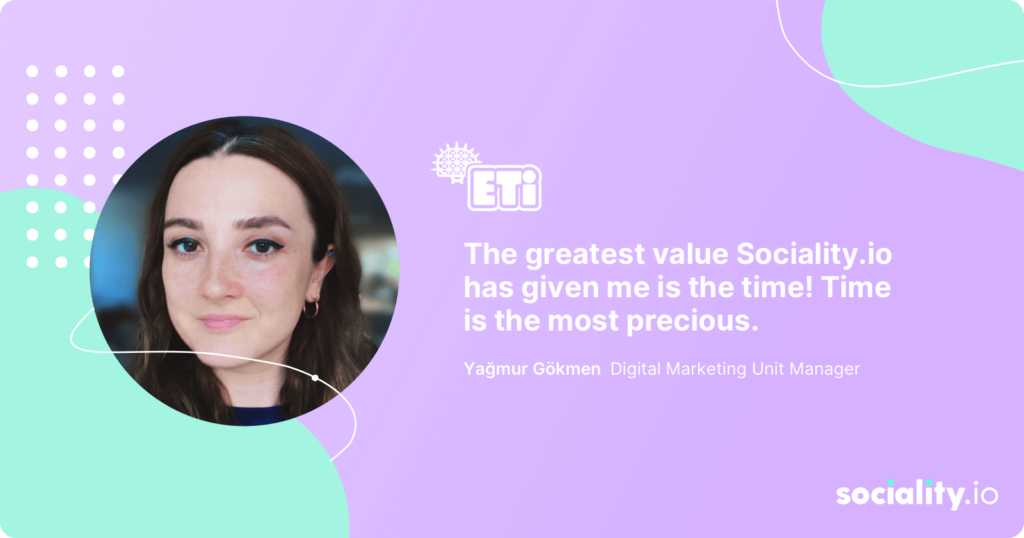 We came together and had an amazing meeting with Yağmur Gökmen, who has been actively using Sociality.io for one of the biggest industrial enterprises of Türkiye – ETI International.
She highlights that "The greatest value Sociality.io has given me is the time! Time is the most precious" she says. "I work with many local agencies, and when I report to the board or my superiors; it makes my job very easy to draw the report directly from Sociality.io instead of going through all the presentations prepared by each agency in different templates." she continues.
We are happy to be a part of this international journey of one of Türkiye's most-loved brands, ETI, and to collaborate with people like Yagmur! You can read the full case study here. 🙌
Instagram Story publishing is one click away with Sociality.io 🎉
Meta has officially included story publishing in their API. And, we are glad to share that now, with Sociality.io, you can effortlessly publish your captivating stories to Instagram directly.
Here's why this update is a game-changer:
Seamlessly publish Stories: Say goodbye to the hassle of switching to devices when publishing & scheduling your IG Stories. With Sociality.io, you can now conveniently publish your stories directly from our platform, ensuring a smooth and streamlined experience. 🚀
Improved brand governance: Gain significant control over your brand's story creation process. Visualize story creation logs, and approve them to publish directly via Sociality.io. 👍
Effortless efficiency and enhanced privacy: There's no longer need to open the Instagram app for Story publishing. This eliminates the necessity of sharing IG account information within your team. 🔐
So, why not schedule your first story on Sociality.io? Discover more here now!

"Back to top" shortcut in Analytics reports 🔝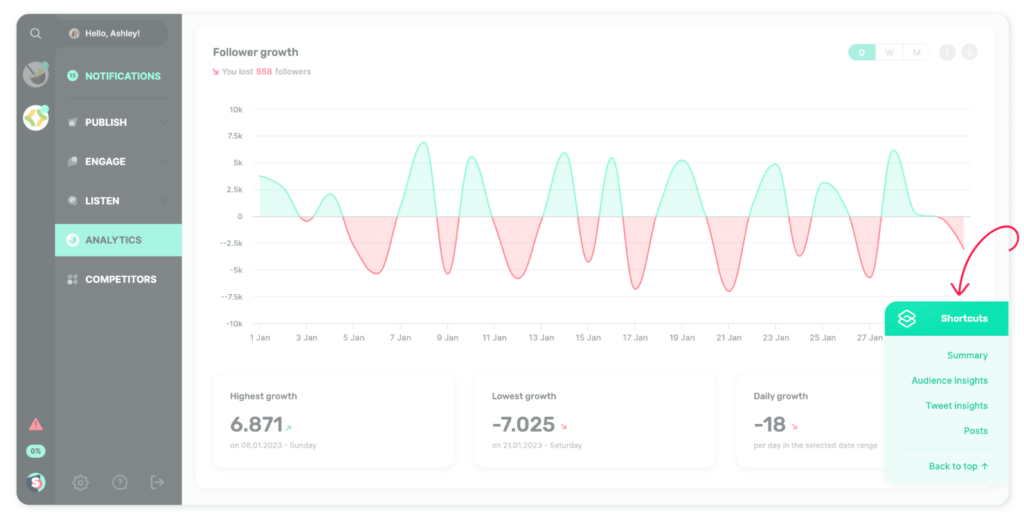 We've just added a "Back to top" shortcut to the Sociality.io Analytics module. This handy feature allows you to easily navigate through your data by instantly returning to the top of the page with a single click.
While you're deep into analyzing your social media data, scrolling down the page, instead of tediously scrolling all the way up, you can now simply click on the "Back to top" shortcut button, and voila! You'll be instantly whisked back to the relevant section of your reports, where you can select out of the Summary, Audience insights, Page insights, and Posts.
It's a user-friendly addition that seamlessly integrates into the platform, ensuring a smooth and efficient experience. Try it out today and enjoy hassle-free navigation in Sociality.io Analytics! 🙌
Simplified screen for inviting your teammates 👍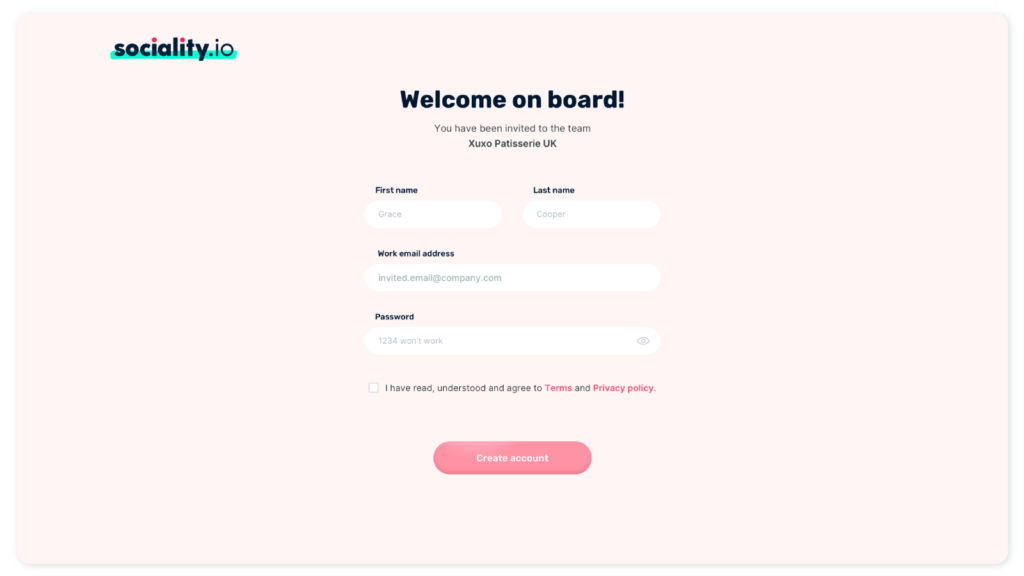 At Sociality.io, we believe that collaboration is the key to success. That's why we're thrilled to introduce our newly improved invitation screen, designed specifically to make the process of bringing your teammates on board easier than ever.
With our simplified invitation screen, you'll experience a seamless and hassle-free way to invite your colleagues to join Sociality.io. No more confusing screens or complicated steps. We've stripped away the unnecessary clutter to provide you with a clean and intuitive interface that anyone can navigate effortlessly.




General: We have implemented a comprehensive set of improvements to enhance the overall system performance and functionality.
Mobile: We have made significant changes to the mobile app, addressing recurring issues and improving various areas for a better user experience.
Publish – LinkedIn: There used to be content that was not shared after being scheduled. We have fixed this issue and made related improvements.
Analytics – Facebook: We have resolved the issue related to deleted content appearing in reports on Facebook. No more deleted content will be reported.
Engage – Instagram: We have fixed the issue where some comments on Instagram, specifically on sponsored content, were duplicated and appeared twice in the inbox.
Analytics and Competitors: Necessary improvements made to fix issues that occurred during the filtering and sorting of content in the Analytics and Competitors reports.
Need assistance or have feedback to share? We are here and glad to help you every step of the way: [email protected] 💌