Deep dive: Listen module
Welcome! Meet Sociality.io, your social media management tool.
Get to know the basics of setting up your new account. This guide will introduce you to the Listen module and show you how to monitor and track your brands' and competitors' insights. Conduct social listening at scale by tracking conversations around essential keywords to uncover consumers' sentiments and your real brand health. Sociality.io gathers social listening data from Twitter, Instagram, Blogs, News, and the Web all in one place for effective team collaboration.
Twitter: Twitter keywords and hashtags
Instagram: Hashtag based
Blog, news, and web: keywords
Have questions but no time to read this guide? Book a 1-on-1 personalized onboarding meeting to see how you can use Sociality.io to solve your team's pain points.
This Deep Dive introduces the key features and capabilities available in the Listen module.
You will gain a working knowledge of how to generate a social listening report, navigate the Listen module dashboard, and onboard your entire team to the new toolsets.
About this guide:
Quickly generate and automate social listening reports.
See how easy it is to navigate the Listen module.
Uncover automatic sentiment analysis for all conversations happening around targeted keywords.
Social Media News in a Nutshell
Get the latest social media news, insights, and marketing tips in your inbox once a week.
A quick guide to using the Sociality.io Listen module 
To learn, add a listening topic: How to create listening topics?
After you've successfully created listening topics, you can access the data of the keywords/ topics you defined in the account settings panel-from social media, news, blogs, and forums.
Use the settings panel to further filter unimportant results:
Switch between topics/keywords.
Enter the word you want to search and simultaneously access all comments on the related content by entering the ID parameter of Facebook Post or Instagram Post.
Filter incoming data by selecting process and source types. Select one or several sources (Twitter, Instagram, Web, News, and Blogs) or Process filters.
Define the time frame.

Based on the selected filter, you'll see a dashboard with all mentions:
You can manually add tags, allocate categories and attributes, and set sentiments.
You can assign the conversation to your team members.
You can delete mentions from this user.
You can reply to conversations by going to the respective social media platform.

Social listening reports
Discover valuable insights about brand health and step closer to understanding your audience. Our reports provide your stakeholders with visually appealing graphics and charts that intuitively report important metrics and show your progress and areas for improvement. All reports can be downloaded in XLS, PPT, and PDF formats.
Under the Listen module tab, select "Analyze".
Access your report by selecting the keyword.
Filter the sources of the incoming data from the Sources tab.
Filter data processing: prepare separate reports for sentiment, attribute, and category from the process filter menu.
Define the time frame.
Schedule automatic reports specific to your business needs to easily track your most valued social data on daily, weekly, or monthly bases. The Listening report will be sent directly to your email in XLS, PPT, and PDF formats right when you need it.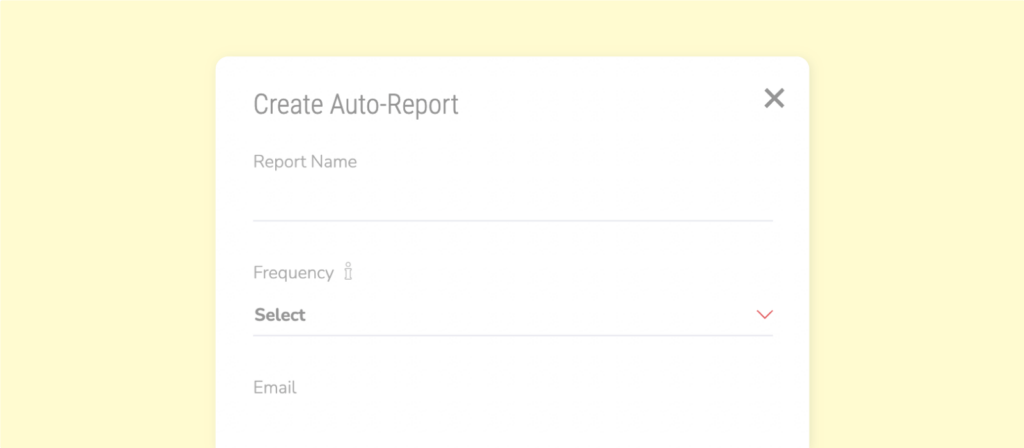 Automatic sentiment analysis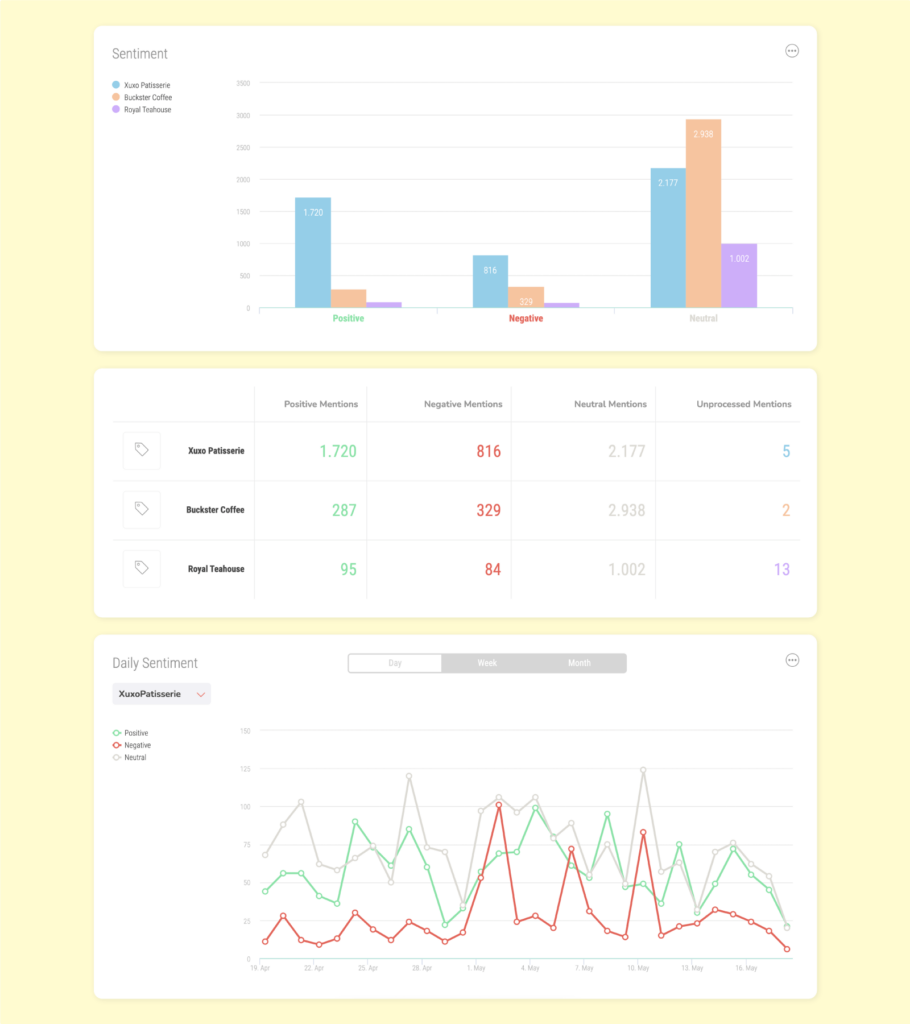 At Sociality.io, we use Google's AI & Machine Learning Product called Natural Language API. It uses machine learning to reveal the structure and meaning of the text and enables you to extract information about people, places, and events. You can find more information about the API here: https://cloud.google.com/natural-language/
Automatic sentiment analysis is important for Listening mentions. Moreover, it analyzes conversations and engagement in your inbox. If you want to discover "negative" comments, direct messages, or mentions and address them personally, Sociality.io's automatic sentiment analysis helps you do that. The same goes for "positive" and "neutral" sentiments. You can reward or thank positive information spreaders for your brand.
How to enable automatic sentiment analysis?
Go your profile
Click on the "edit" icon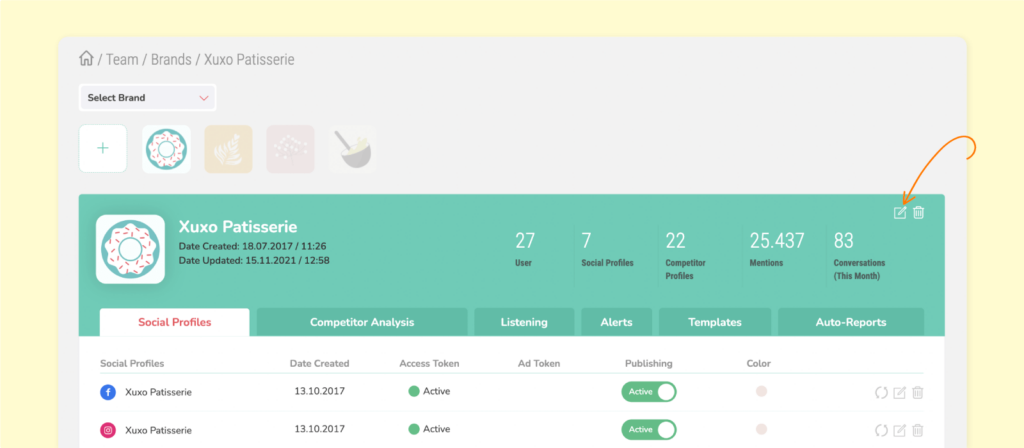 Tick "Auto Sentiment Analysis"
Click "Save"