26 Free vector social media icons for your website and email signature
When you need social media icons for your website, there are a lot of places to look. You have to be sure you choose the right style for your website, however. To save you the trouble of having to find high-quality icons that align with your branding, we've made a list of 26 of the best social media icons for your website and email.
Social Media News in a Nutshell
Get the latest social media news, insights, and marketing tips in your inbox once a week.
Why should you use social media icons?
Social media icons are buttons you can add to your website that link to your various social profiles or channels, such as Facebook, YouTube, Twitter, Instagram, and LinkedIn. They can also be alternative ways to contact you, such as WhatsApp, Facebook Messenger, Skype, or a button for your company phone number or email. Icons are a common feature of most modern websites, so users expect to see them, usually in the footer of your site. Social media and contact icons are important for creating a good user experience on your site.
You don't have to limit yourself to your website, though. You can embed clickable icons into your email signature as well. Having these icons in your email not only increases the potential brand exposure, but also makes your brand look more legitimate to your email recipient.
26 best social media icons for your website
Iconfinder
When looking for social media icons of all styles, Iconfinder is a good place to start. You can browse through thousands of options in countless shapes and colors. There's sure to be something to match your branding.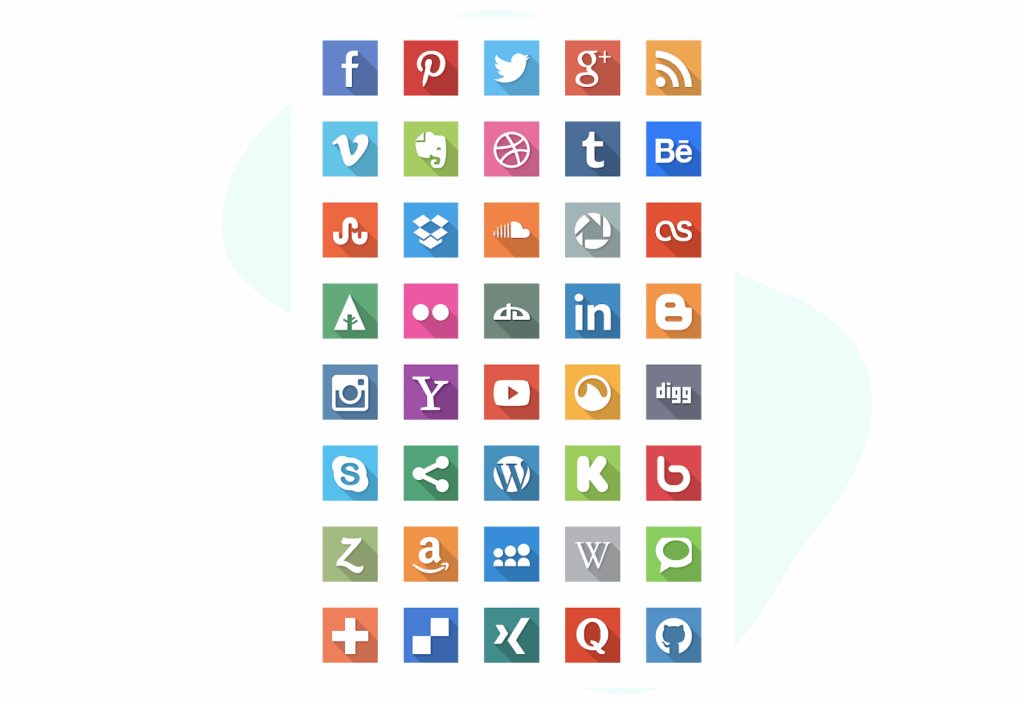 These flat icons with a long shadow will look classic no matter what the style of your site is.

Make your social icons look like fun bubbles about to burst with this set!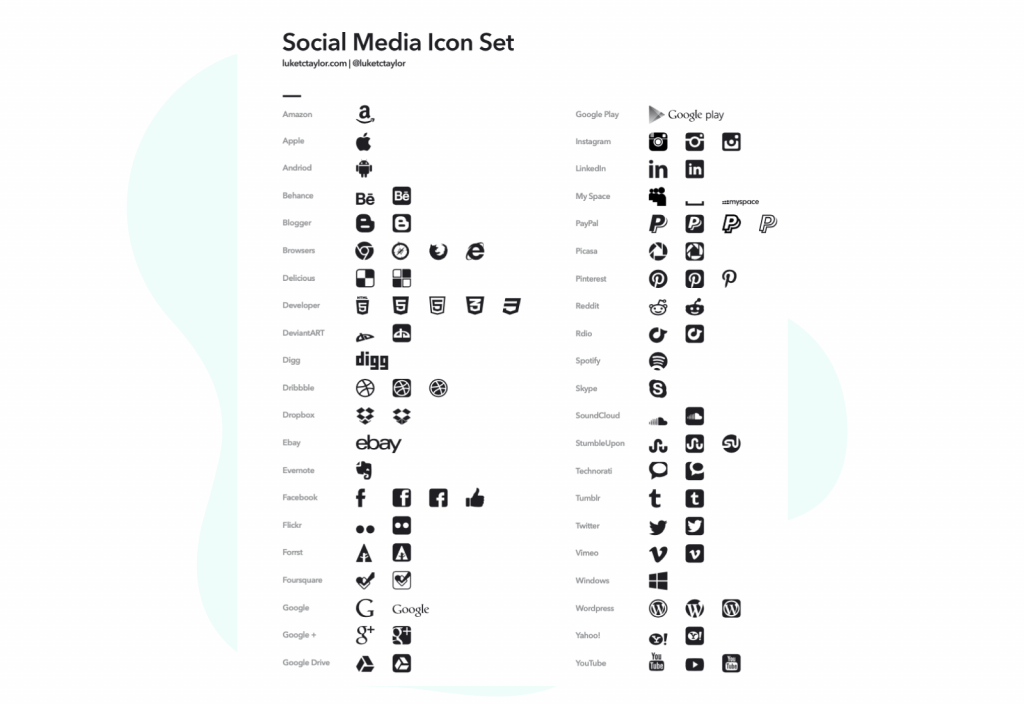 Try this icon set for simple icons with variations for each brand.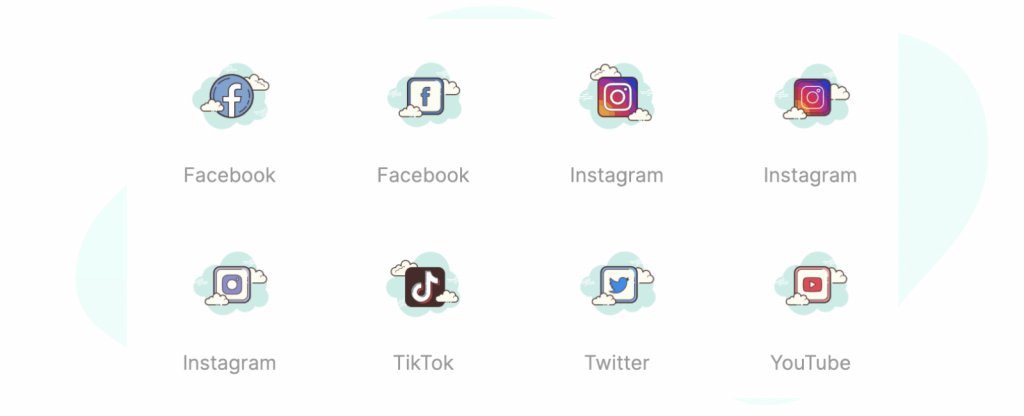 Give your site a dreamy, whimsical look with these illustrated icons featuring cloud backgrounds.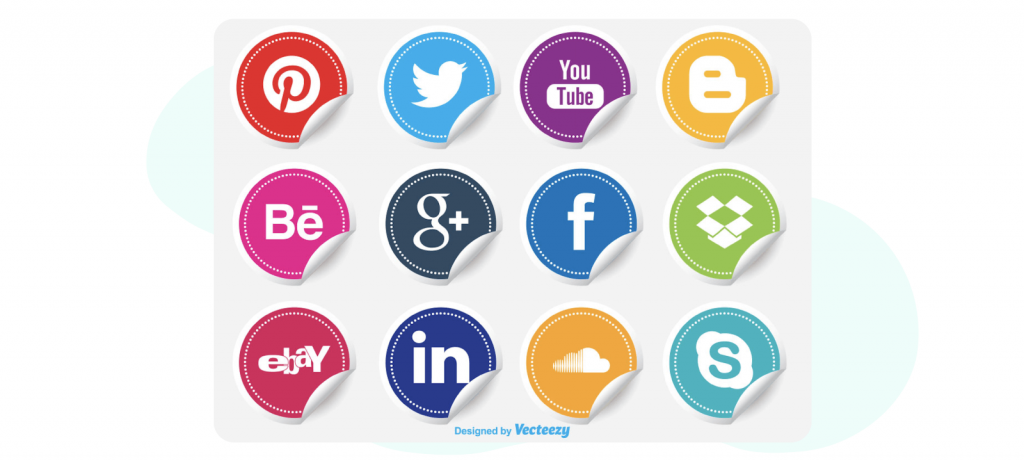 Let your website visitors peel and stick your social icons!
Get flat, simplistic social media icons with a transparent background and in accurate brand colors with this set.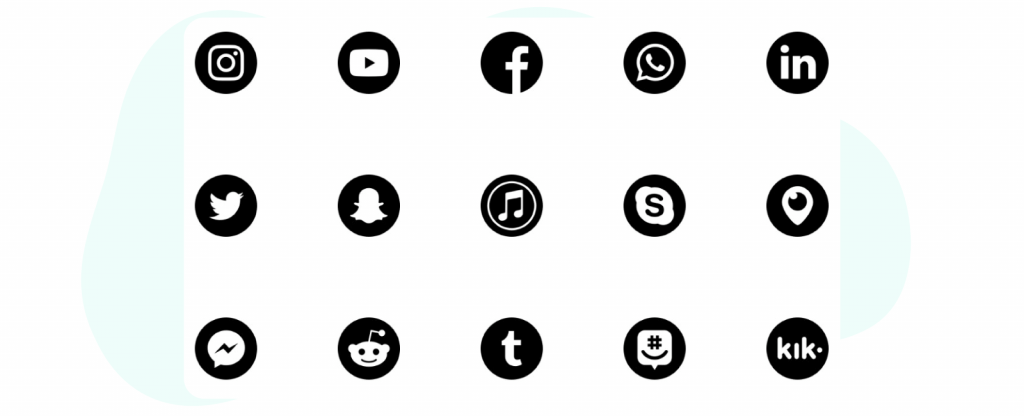 These minimalist social icons will fit with any type of website design.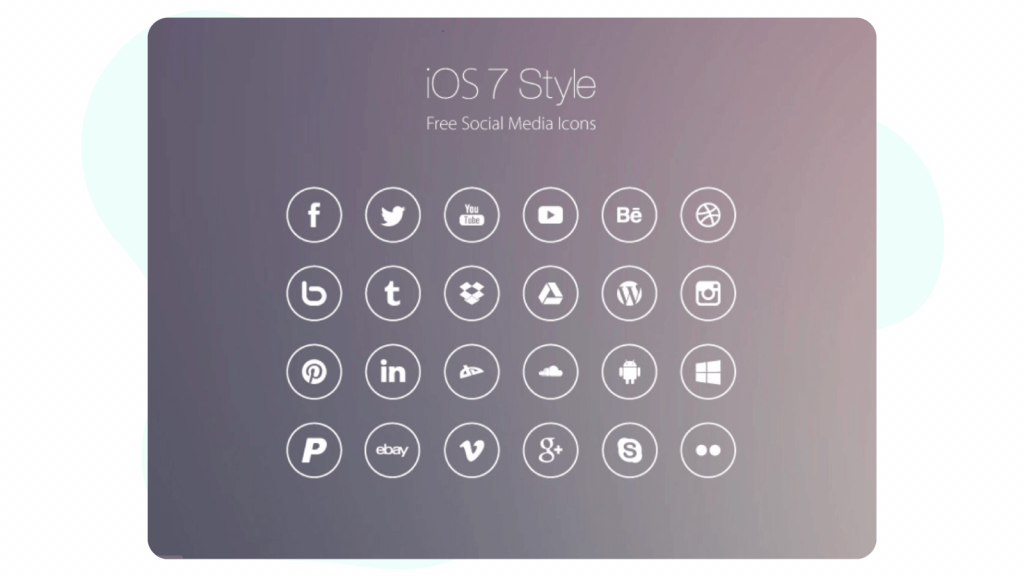 Try these iOS 7 style icons if you want to optimize your site for mobile users with iPhones.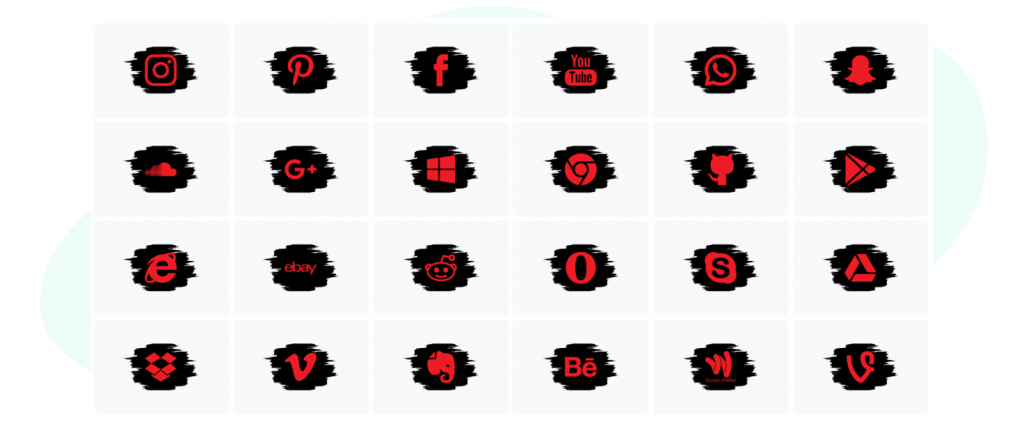 Need edgy-looking icons? Try these black and red scribble social media icons.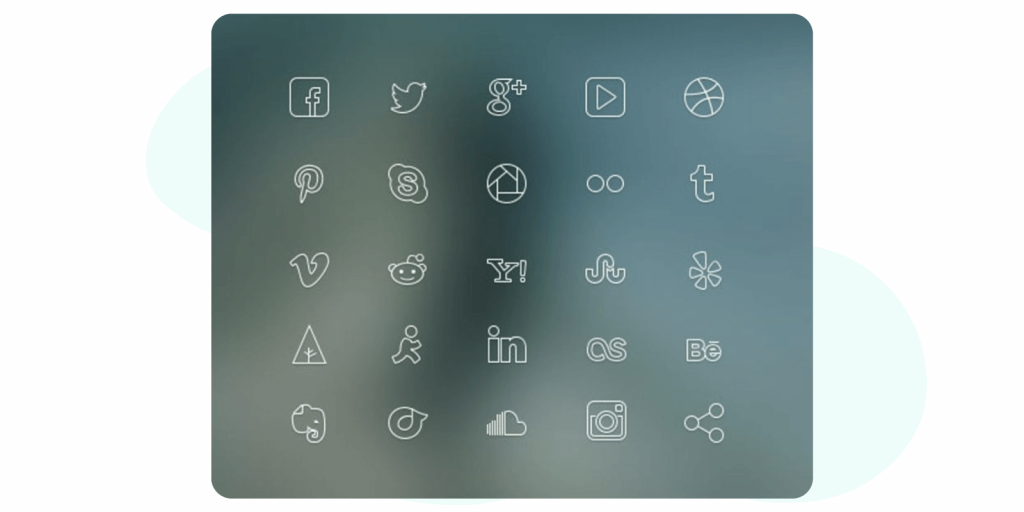 These thin, transparent social media icons are ideal for website that already have a colorful design.
Create fun patterns with your social icons using these geometric shapes.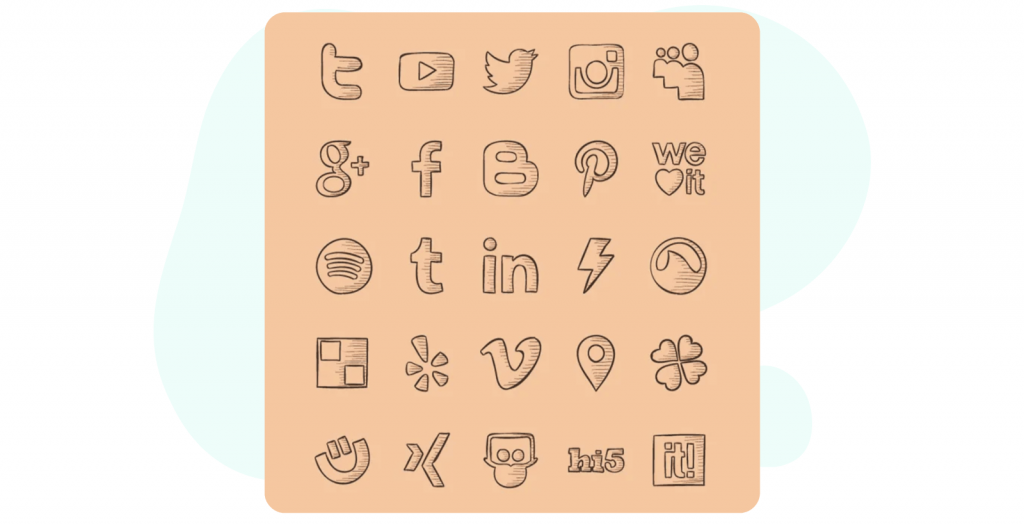 Make your icons feel more authentic and down-to-earth with this hand-drawn set.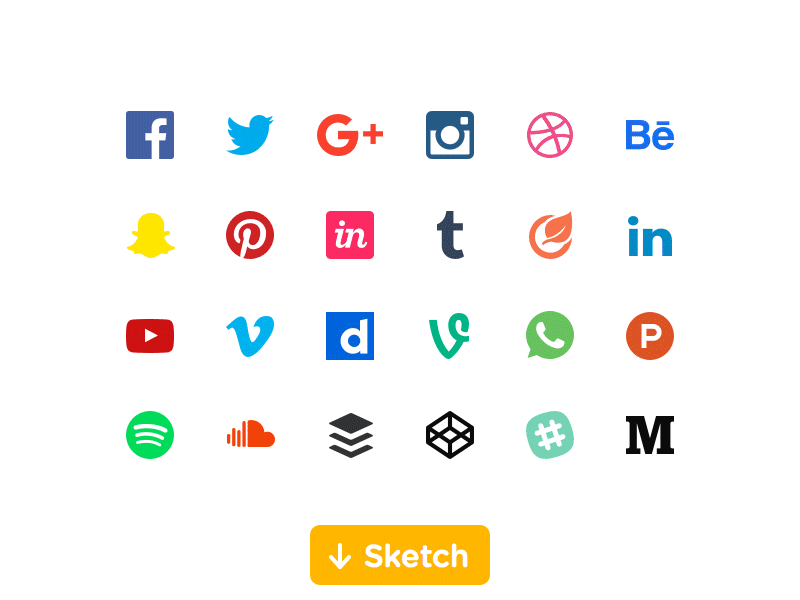 Get this set of classic, flat icons available in black or in brand colors.
These modern, two-tone icons will add just the right amount of style to your website.

These social media and contact info icons with a chunky black line almost have a retro feel.

The dotted line style of these icons almost gives them a crafty look.

This filled outline set of light blue icons would work well for websites with a more subdued design.

This sleek pack of icons is ideal for modern websites that want to achieve a hip, updated look.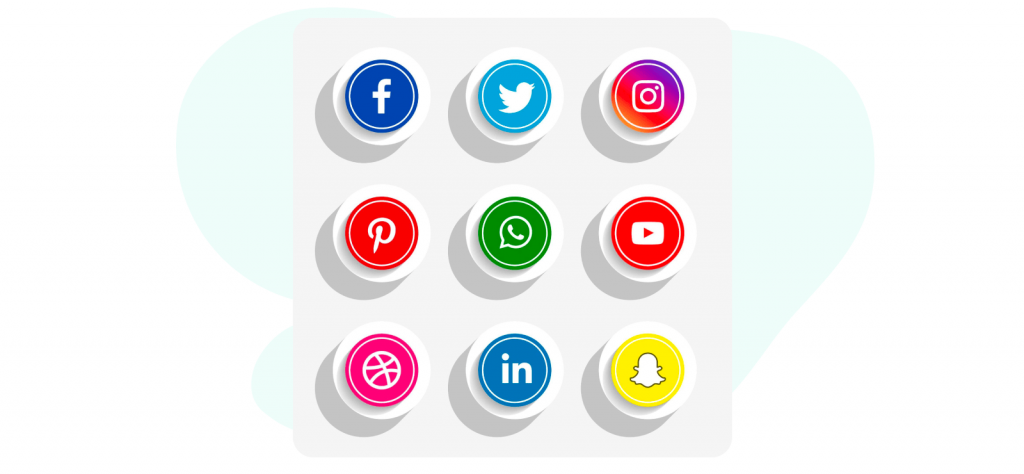 Make your social media icons bold with these outlined circular buttons.

These colored, dotted circles will draw the right kind of attention to your social media icons.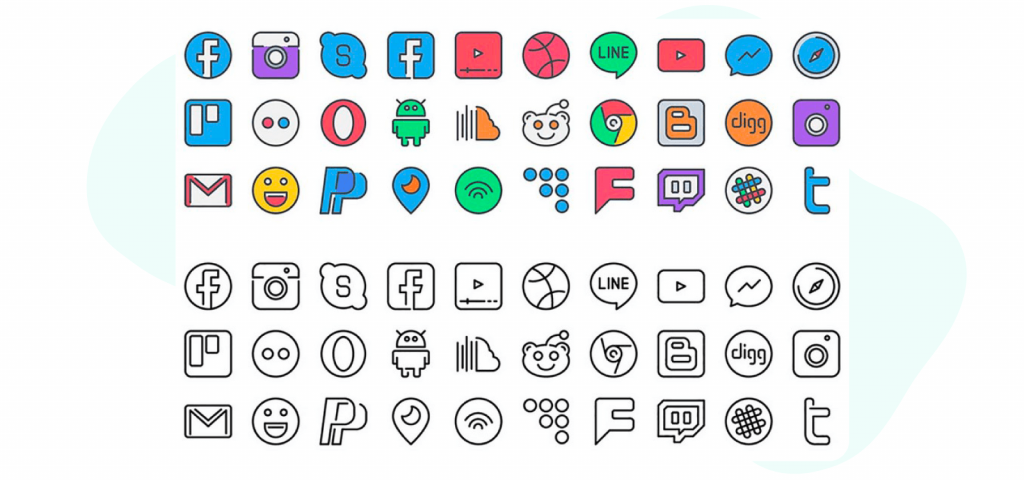 Get this illustration-style set of social media icons if your website has a laid-back style.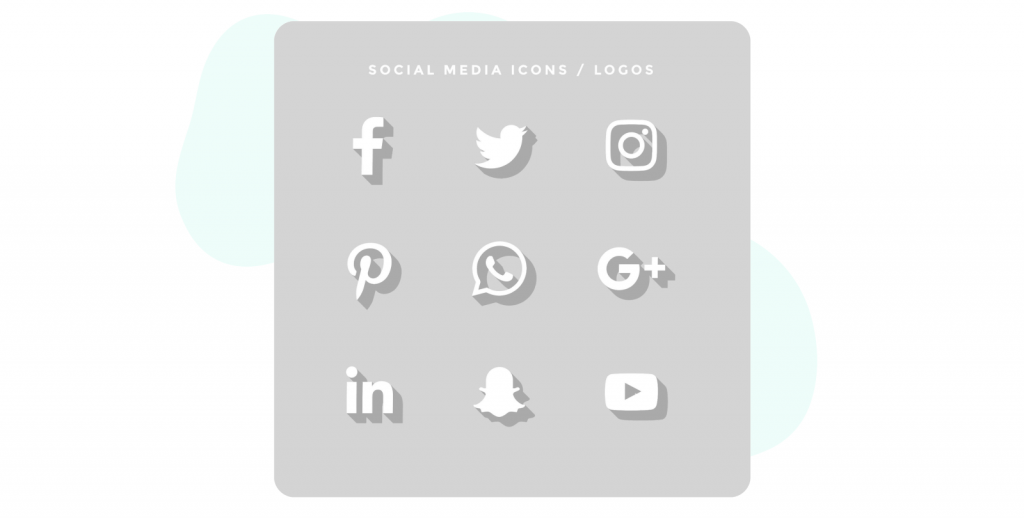 If you want an elegant style for your website, these white icons with gray drop shadow will align perfectly.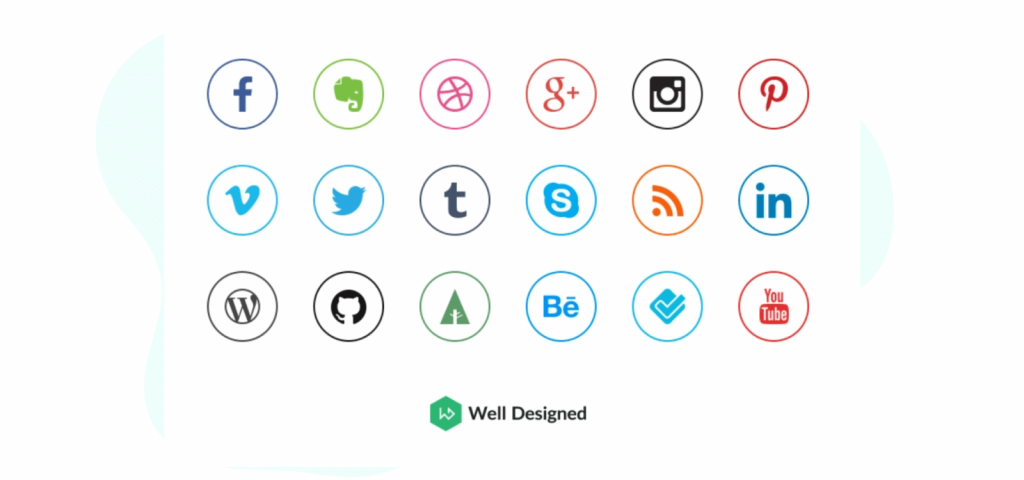 Keep your social icons simple while still adhering to brand colors with this set.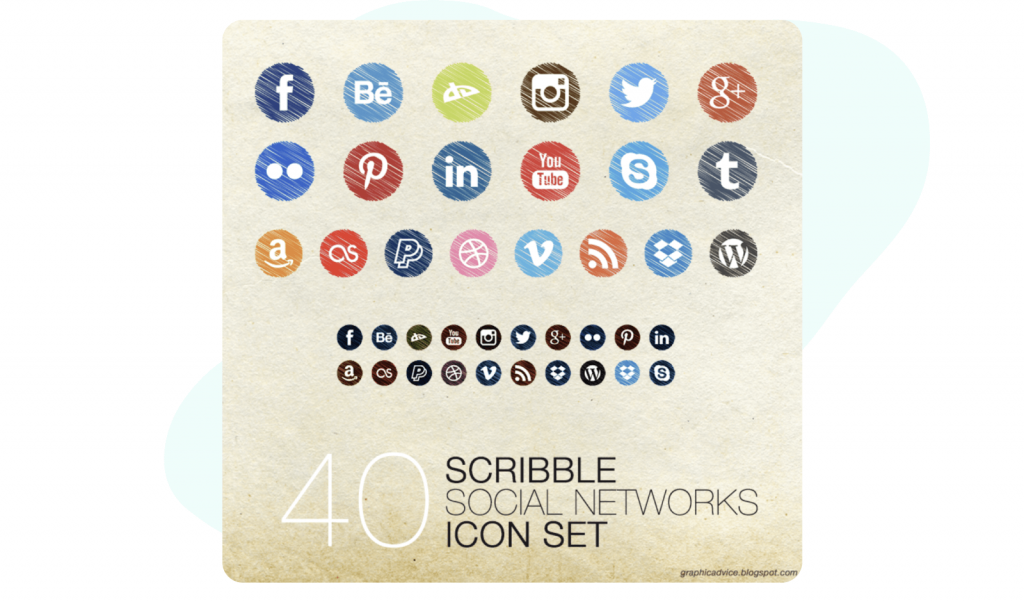 These scribbled social media icons will show your website visitors you have a playful side!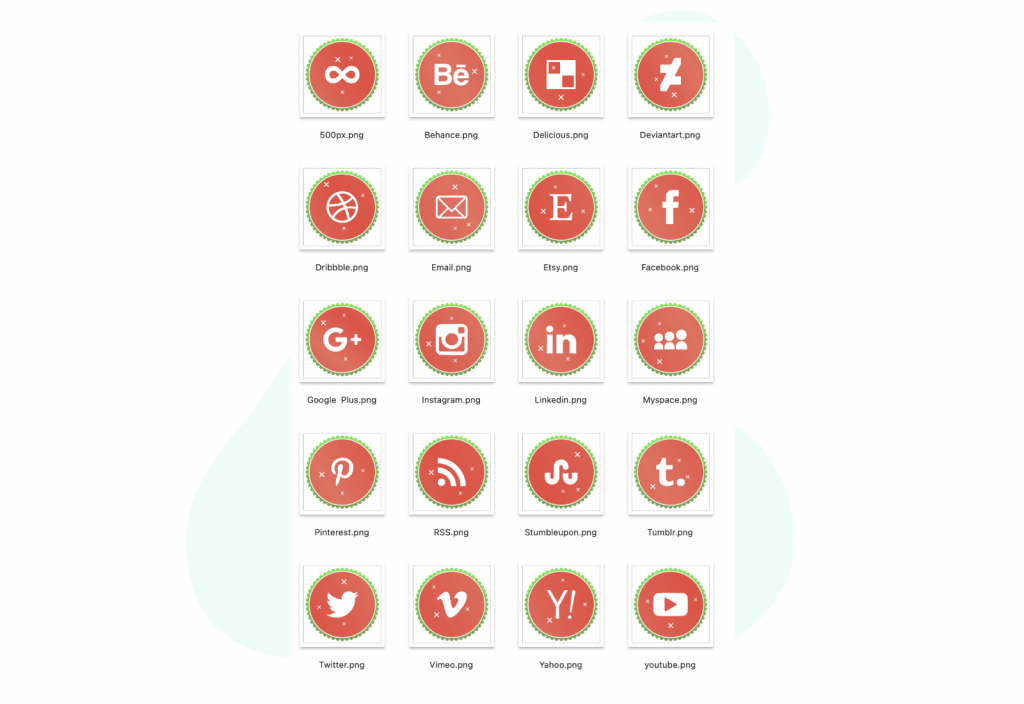 Get into the holiday spirit with these red and green festive social media icons.
Wrapping Up
You're spoiled for choice when it comes to adding social media and contact icons to your website or email signature. With these 30 high-quality sets of icons, you're sure to find something you truly love.