Top 10 social media listening tools in 2019
Social media listening tools have started to become a critical part of businesses in many ways. The insights you can get from a social listening tool would lead your company's strategies as you will be aware of what others are talking about you, not only across social media but also across the web such as Reddit and blogs.
With the help of social media listening tools, when someone says something positive or negative about your company, you may gain insights as a business and also about your competitors.
As we all know that nowadays, a complaint about a brand can reach millions of people, so it's critical to handle those negative feedbacks effectively before a social media crisis happens.
Social media listening tools are the only way to find out the best time to post on social media, track discussions regarding related keywords or topics, and analyze your brand perception by monitoring. Then, you can react appropriately by an analysis of this data which can be concluded as a significant step to realize the needs of your customers and specify your social media strategies for the long run.
Here's a guide to the best-rated 10 social media monitoring tools.
Social Media News in a Nutshell
Get the latest social media news, insights, and marketing tips in your inbox once a week.
1. Sociality.io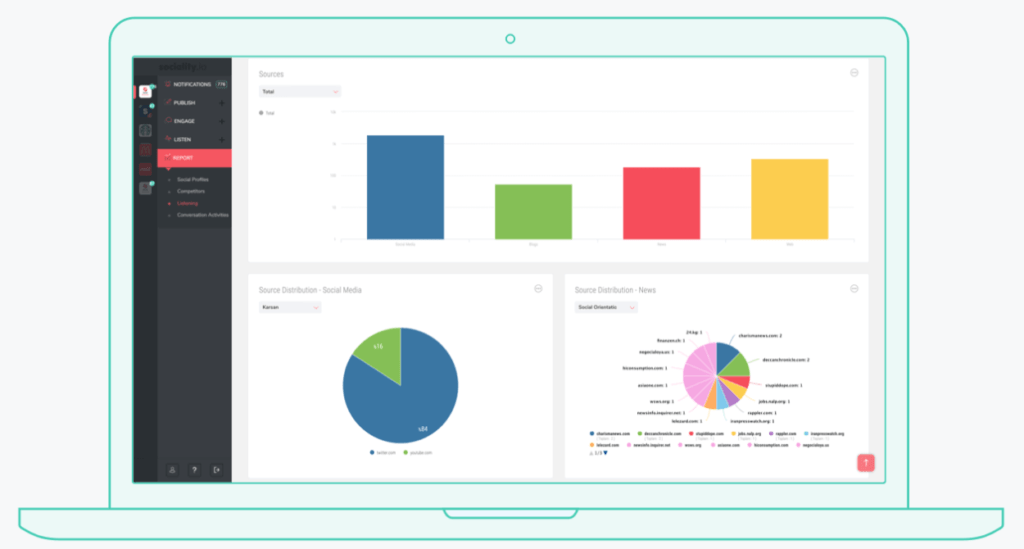 Sociality.io is an all your data on one platform which offers managing crises and improving the reputation of your company or product in the market. This tool monitors what people talk about you not only on social media but also between news, through blogs and websites, and represents the insight in the form of graphics, numbers, and charts without any keyword limitations.
In addition, Sociality.io helps you to compare with that of several competitors so as to adapt your marketing and improve product strategies as you understand what grabs your audience's attention. Even more, it has plans for any business size which makes web monitoring affordable.
Start your 14 free day trial any time you want.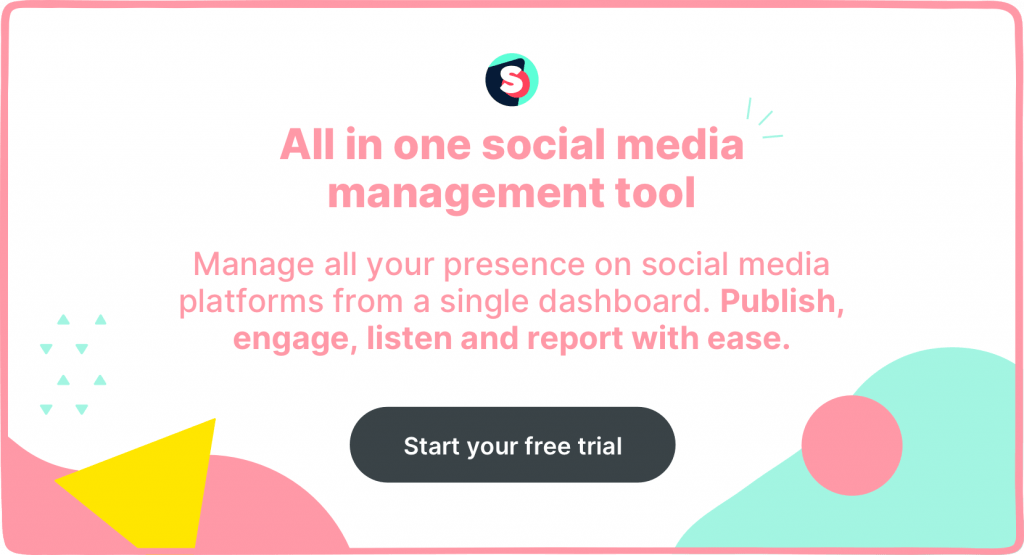 2. BuzzSumo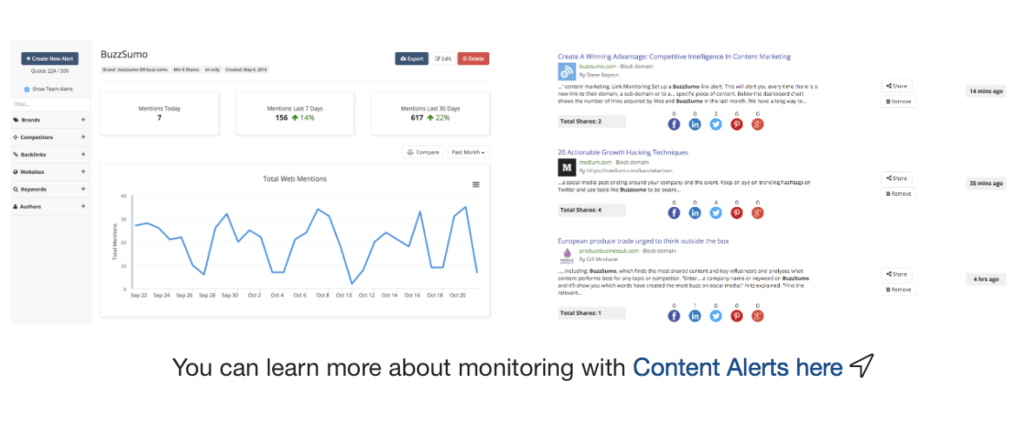 BuzzSumo monitors the trending topics by scanning blog posts, news and web sites. This tool makes it easier to find out what audiences want to see. With the insights that you get by using BuzzSumo, you may know what type of posts have reached your goals, when is the best time to post and what length is ideal for your posts.
3. Brandwatch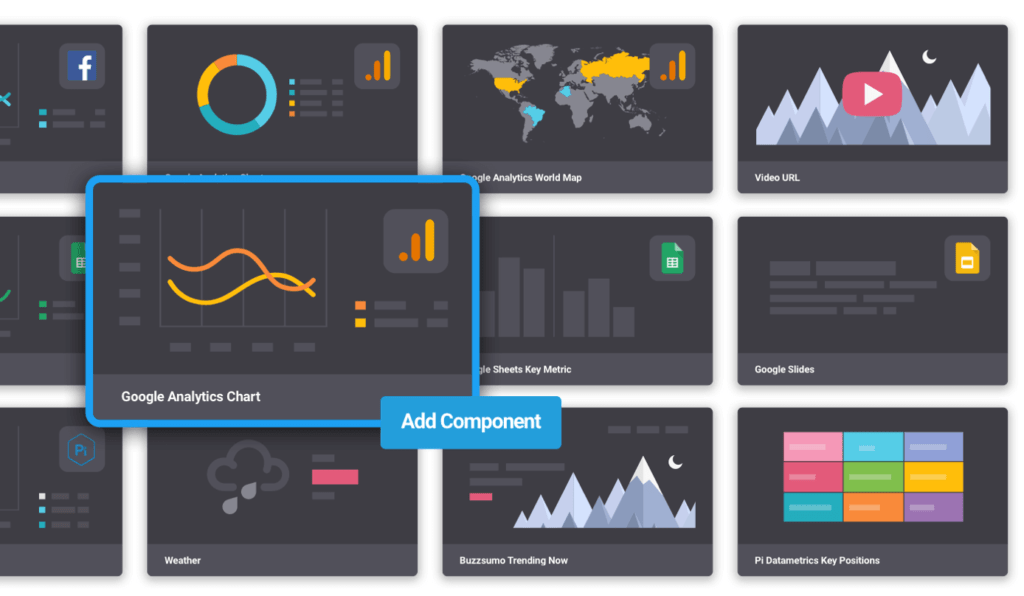 Brandwatch is a social listening tool which monitors the web and also allows its users to respond to target communities. The tool offers your team the real-time consumer respond and marketing insights to compete in the digital era.
Another highlighted an aspect of this tool is its data visualization platform which represents your data with the help of graphs and numbers to help improve your social media strategies for the long run.
Ask for your Brandwatch demo.
4. Hootsuite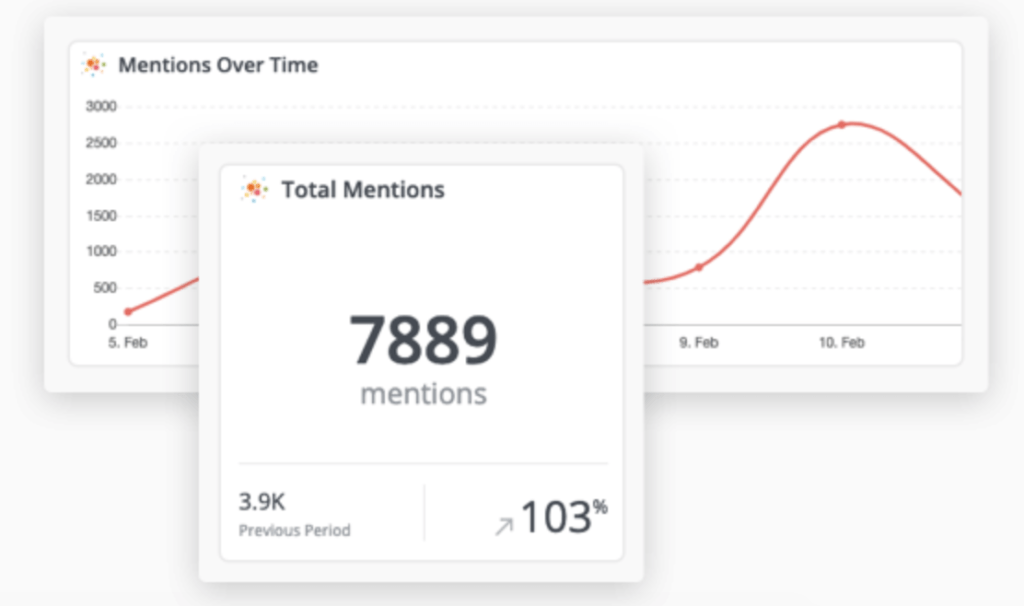 Watching an eye on your brand's name on social media helps growing faster. That's what Hootsuite accomplishes and how it saves your precious time. The tool allows you to monitor mentions and keywords relevant to your brand's content across several social channels by filtering out conversations. Thus, your team members can respond to customers if requires right away and also can schedule your posts from a single dashboard.
Start your 30-day free trial.
5. Keyhole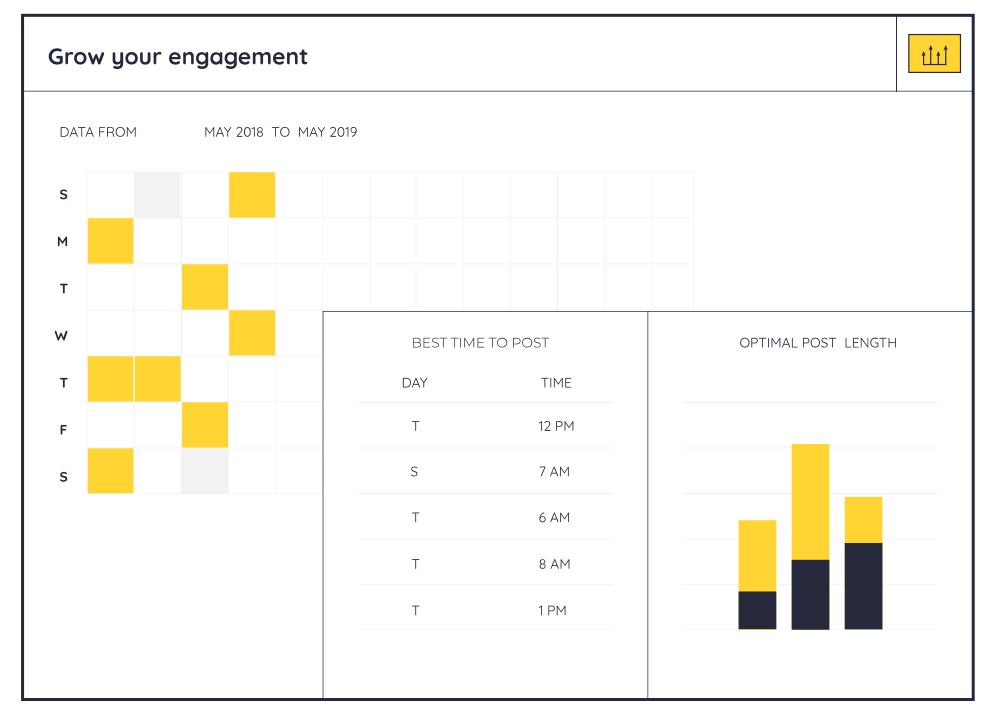 Keyhole allows you to schedule your posts and track for either keywords or hashtags across Twitter and Instagram. It's easy to take action when people start to talk about that keyword or hashtag. Besides these, you can see how your interaction differs according to different areas all across the world and calculate your engagement rate. With that demographic information given by Keyhole, you can understand your target audiences better.
Your free trial is ready to start.
6. Mention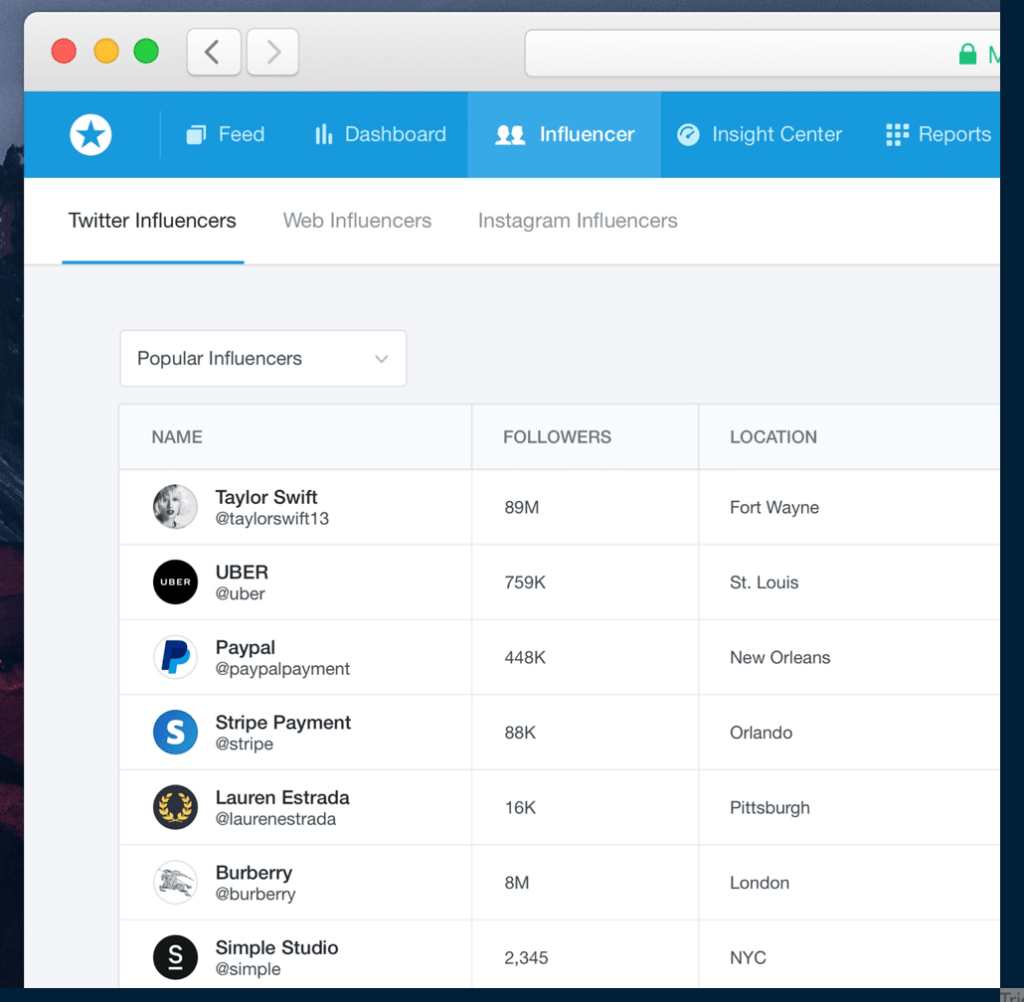 Mention is a social media marketing tool which enables its customers to monitor the social media, publish posts, analyze competitors and manage crisis to improve your reputation online from one tool. This tool also provides filtering the conversations that are relevant to you, to find out what matters the most to your brand or product.
14 day free trial is ready to start.
7. Agorapulse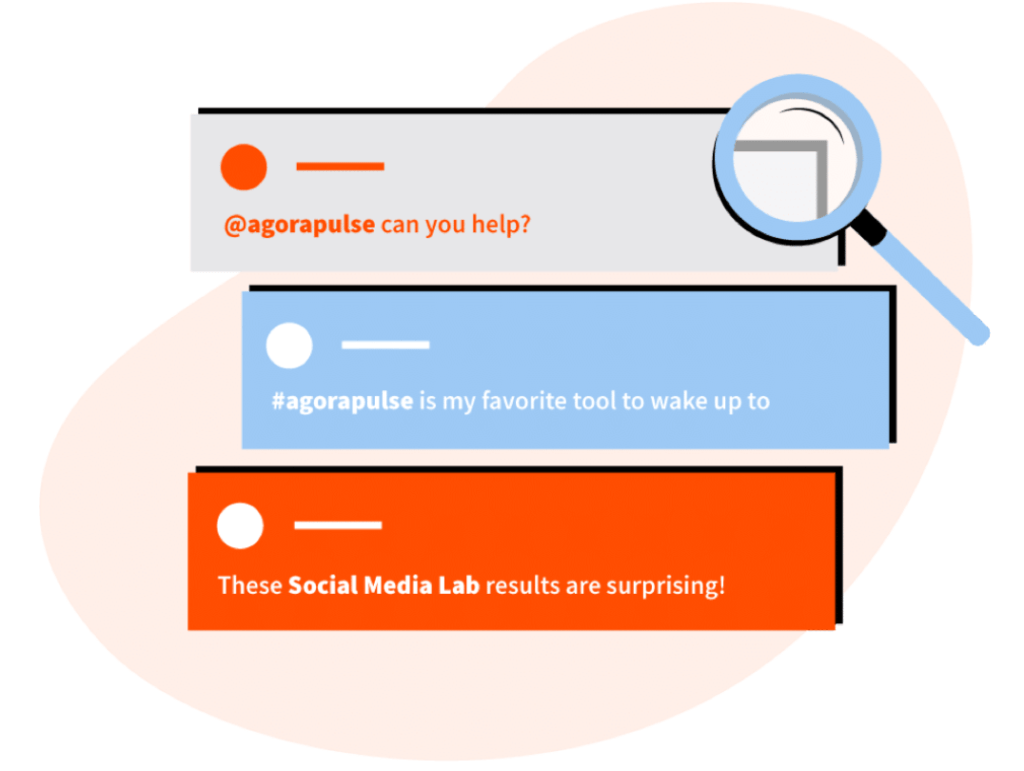 Agorapulse makes it possible to schedule your social media content and engage followers with one simple tool. This social listening tool not only makes your business' social media management effective but also lets you track the growth of your audience, engagement of your followers and awareness of your brand by the help of the reports it provides. With Agorapulse, your team members will assign conversations easily when your business is mentioned on social media.
Give Agorapulse a try for free.
8. Sprout Social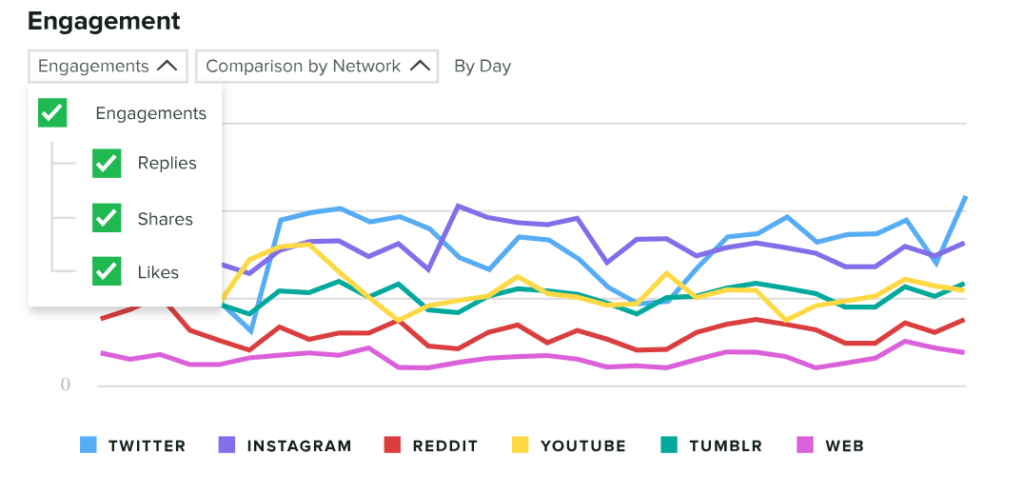 By listening to social media with Sproutsocial, you will get a deep insight into your brand. This tool helps you identify influencers and what's getting popular on social media which is important to understand your community better and so as to improve overall customer experience. Sprout Social then lets you analyze social data for marketing insights and build your social strategy.
Start 30 Days free Sprout Social trial.
Bonus: Migration Guide: Sprout Social
9. Falcon.io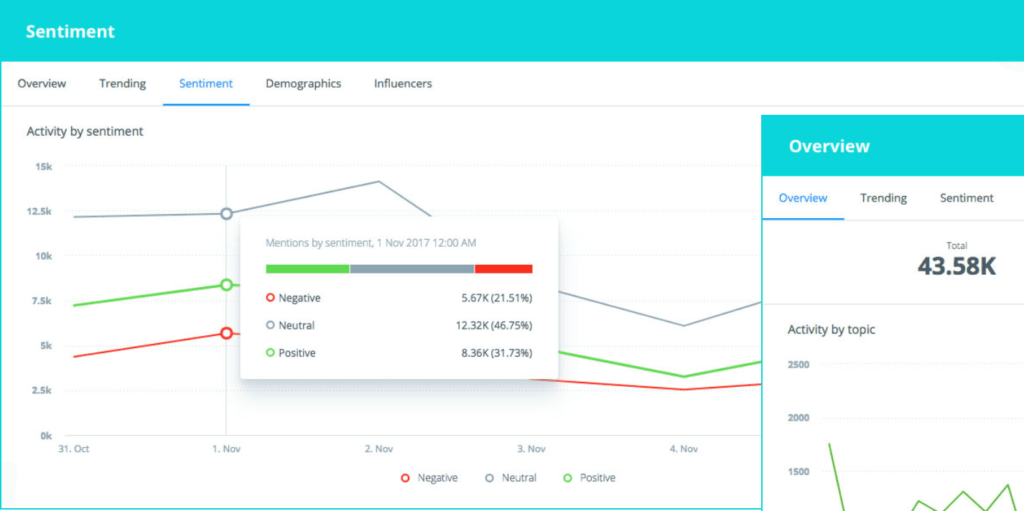 Falcon.io is a social media tool that allows you to monitor the web to be aware of the trending topics and track your mentions all across the world. Then, this tool lets you know how your campaigns are doing by the help of the charts using the information of demographics, sentiment, and influencers. Plus, you can manage a potential crisis with fast and appropriate responses in real-time which is important when it comes to managing your brand's reputation on social media.
Start a demo for Falcon.io
10. Sentione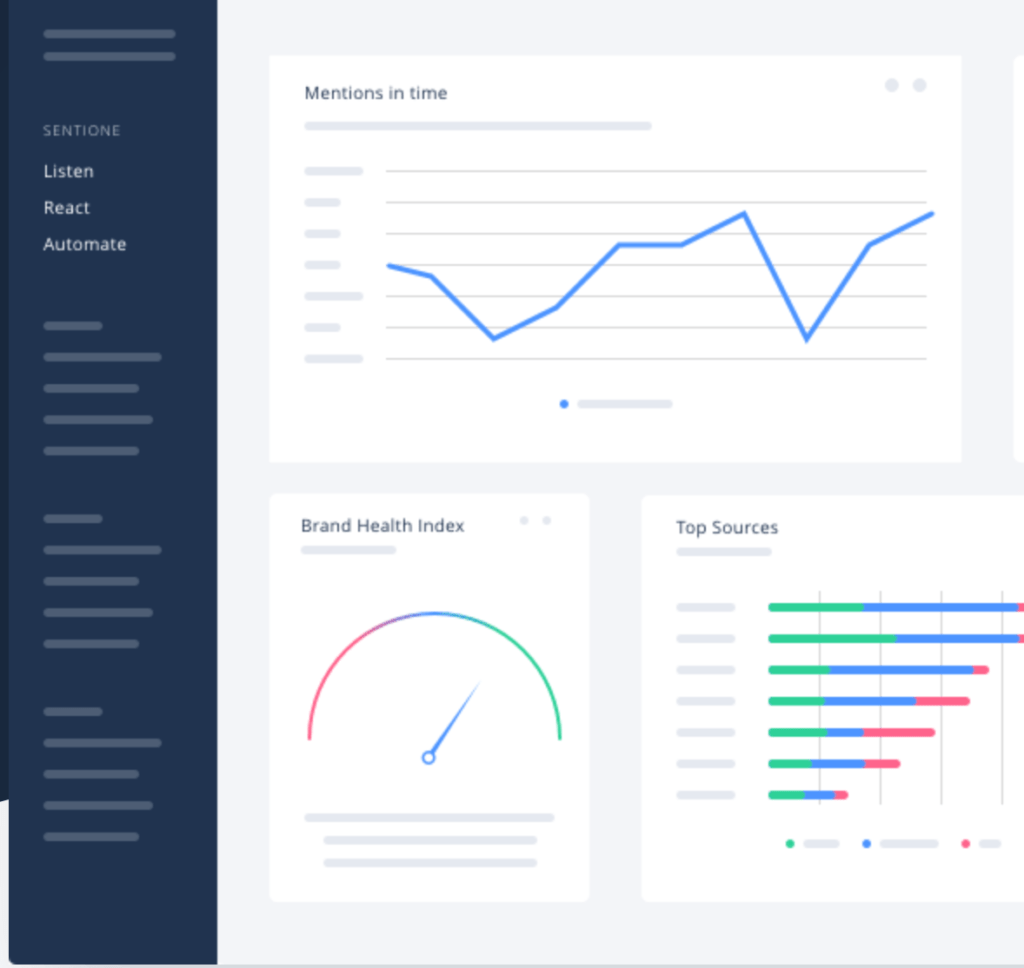 Sentione is another social media listening tool that you can benefit from if you want to keep track of your mentions and stay up to date. Some of the features Sentione offers you are unlimited keywords, real-time monitoring, sentiment analysis, a list of influencers, and comparative research to build and manage your online presence.
Request your demo for Sentione.
Now that you believe that it's essential to monitor your company or brand's mentions on the web and track on social media, it's time to decide which tool on this list meets your needs best. You can benefit from the free trials the tools offer and engage with one of the team members if you have any questions about how to adapt the tool to your business.