How to remove TikTok watermark? (+Best tools)
Tiktok provides so many tools to produce a fancy video. And many people use the platform to create content for their other social media channels. However, TikTok applies a watermark on every video that people often want to remove as they repurpose videos for cross-platform marketing. Or simply because a watermark covers an important part of the video.
There are many methods to get rid of the watermark, but in this article, we will provide you with the most convenient ones. Additionally, we'll share with you the best automatic tools that facilitate the process and efficiently save your time.
Let's get started!
Social Media News in a Nutshell
Get the latest social media news, insights, and marketing tips in your inbox once a week.
How to save a TikTok video without the watermark: Live photo option
To save a TikTok video as live is one of the easiest workarounds to save a video without a watermark. Follow the next steps:
Open TikTok.
Find a video you wish to download.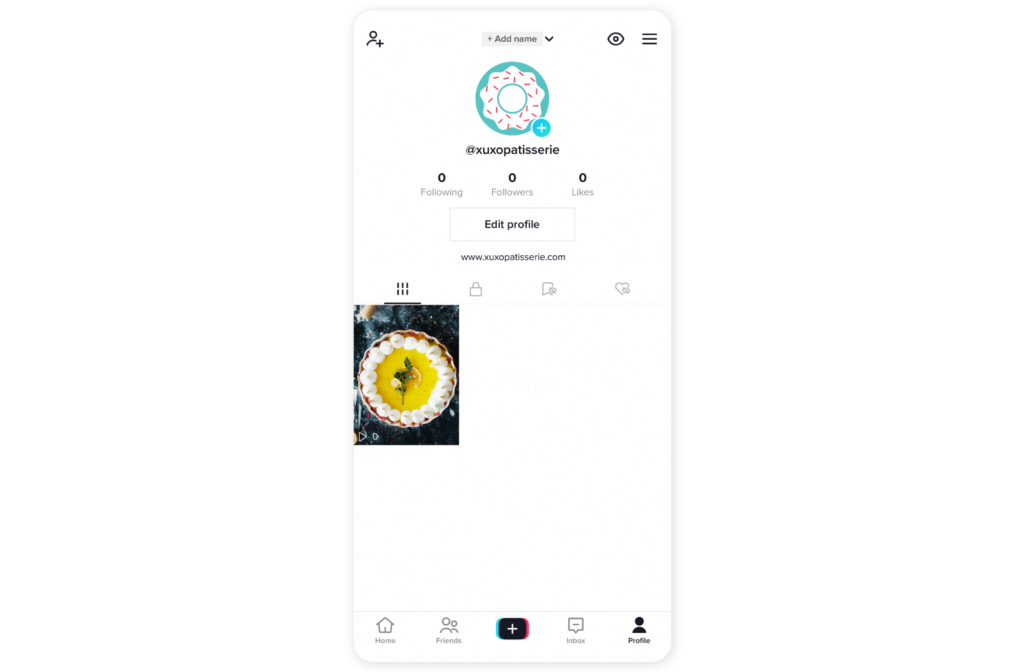 Click the "Share" button.
The menu of options will pop up. Select "Live Photo."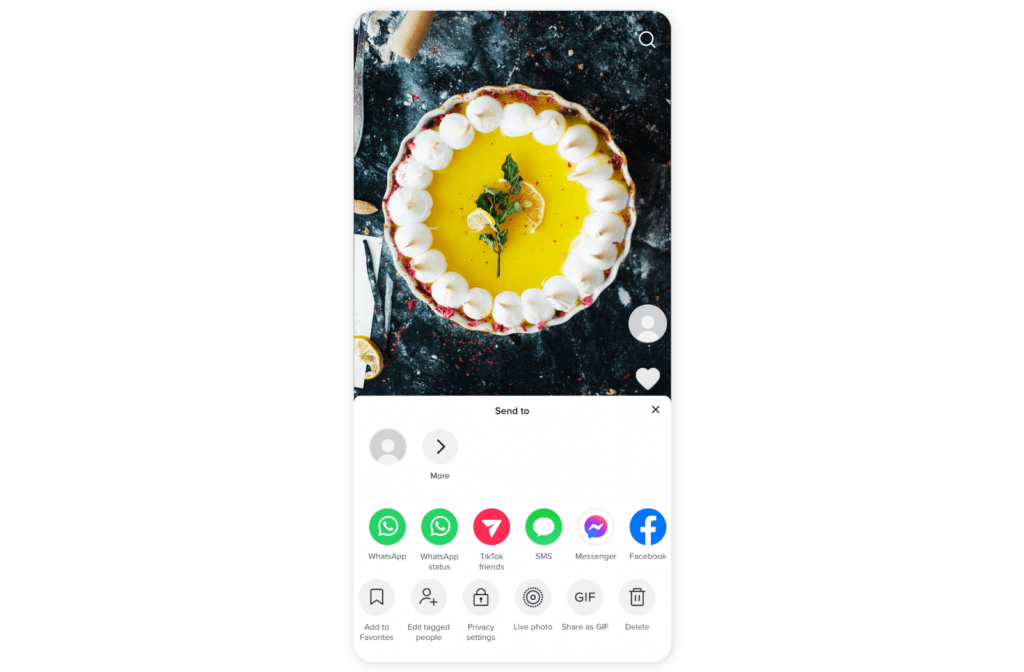 The TikTok will convert your video into a live photo format without embossing any watermark.
Go to the "Photos" app on your phone and find your newly saved live photo.
Open the live photo and tap the box with an upward-facing arrow button.
From the options, tap "Save as Video."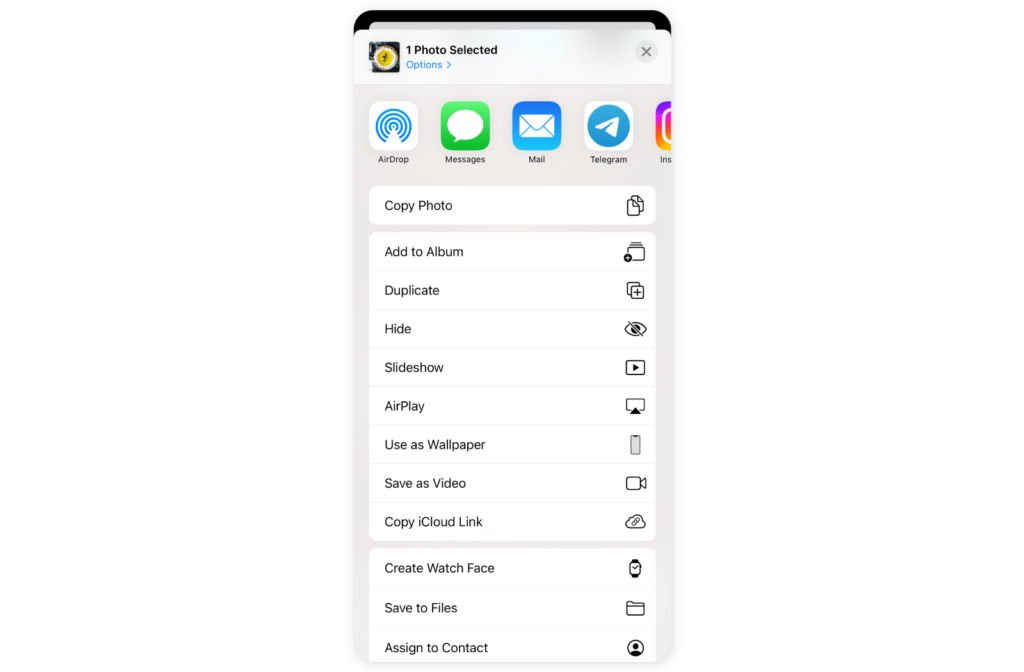 That's it! Your video will be generated from the live photo without a watermark.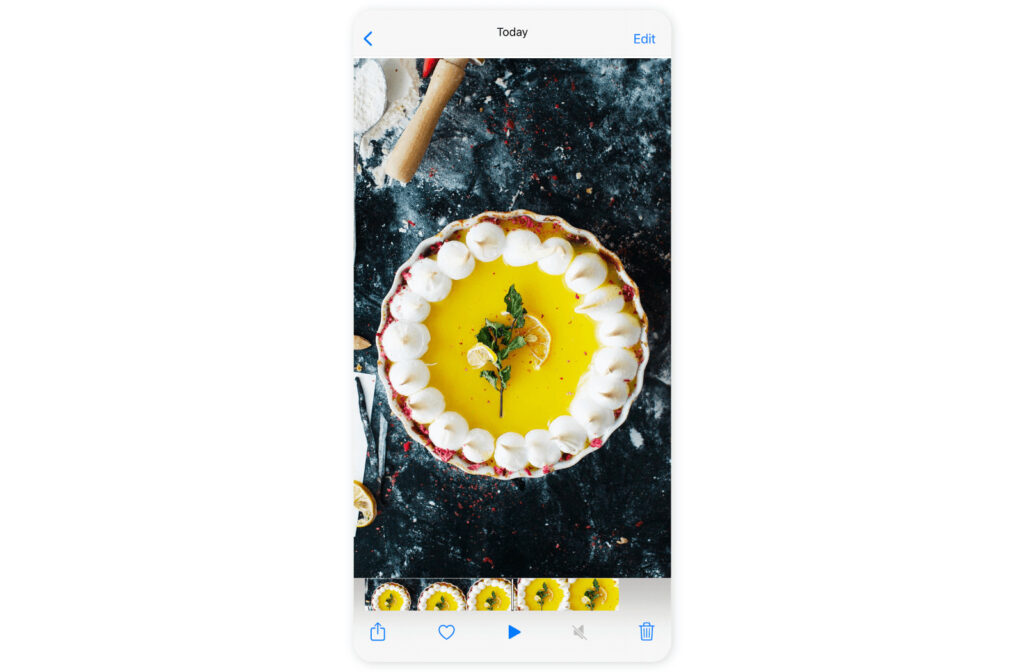 How to remove a watermark from a TikTok video via special apps
Disclaimer
Note that none of these watermark-remover apps are affiliated with TikTok. They are all unauthorized tools designed to bypass the watermarking process. So someday, they might stop working if TikTok changes its API.
In case you want to take a look at: TikTok marketing – the ultimate guide
We'll briefly describe what you can expect from using those apps.
If you search "remove TikTok watermark" in the App Store or Google Play, you'll be offered many apps designed for this purpose. However, many scammers are popping up trying to capitalize on creators. Thus, to avoid false promises, always pay attention to the app's star rating and read reviews.
Also, most of these apps are free to download, which obviously means you'll be stormed with ads or asked to be charged for weekly, monthly, or yearly subscriptions. Normally the cost range of a subscription is 2-5$. A subscription might be worth the investment if you think you'll frequently use a TikTok watermark-remover. Also, we recommend always using a free trial before you commit.
App step-by-step guidance
So, we're done with disclaimers. Fortunately, all those apps work very similarly. In our example, we tested SaveTik because it offers a free version. Now let's try the app.
Open the app store and download SaveTik.
Open the app.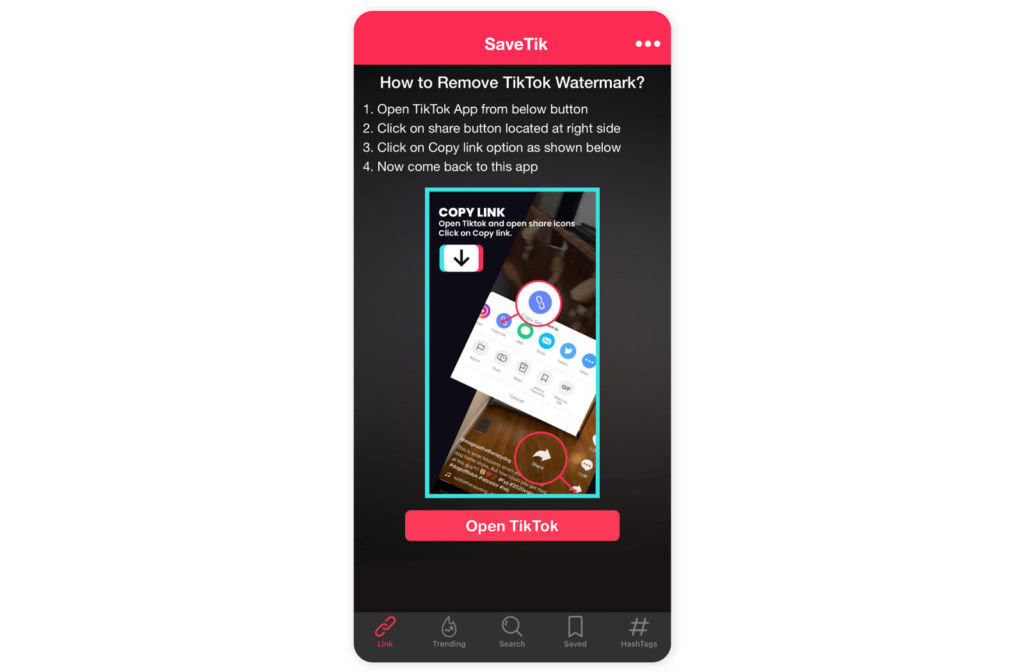 It may prompt you to buy a subscription or a free trial.
Open TikTok and find the video you want to download without a watermark.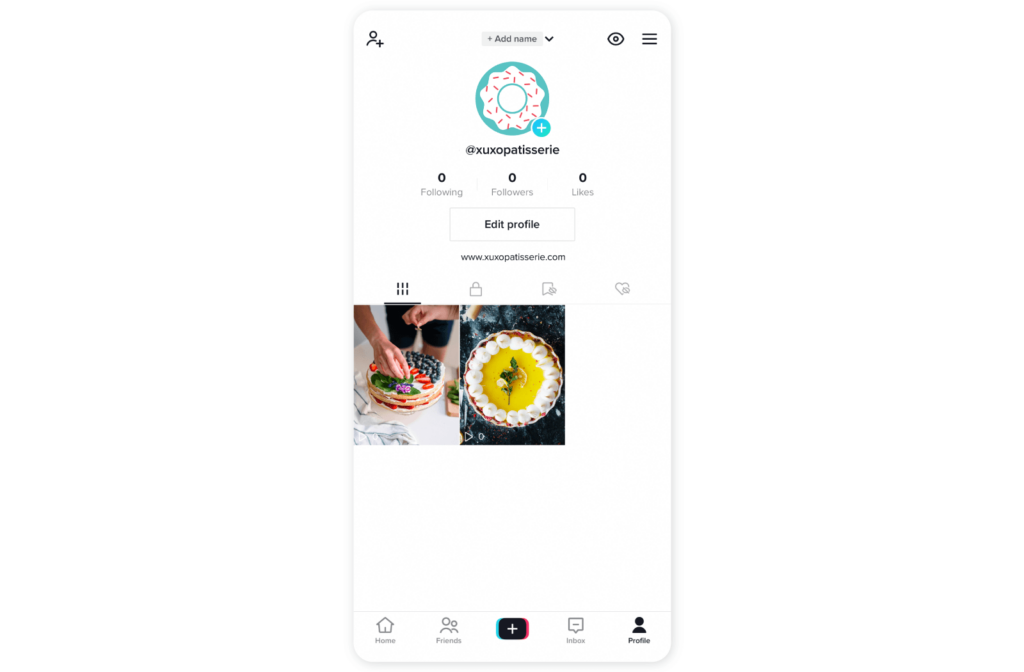 Tap "Share."
Then tap "Copy link."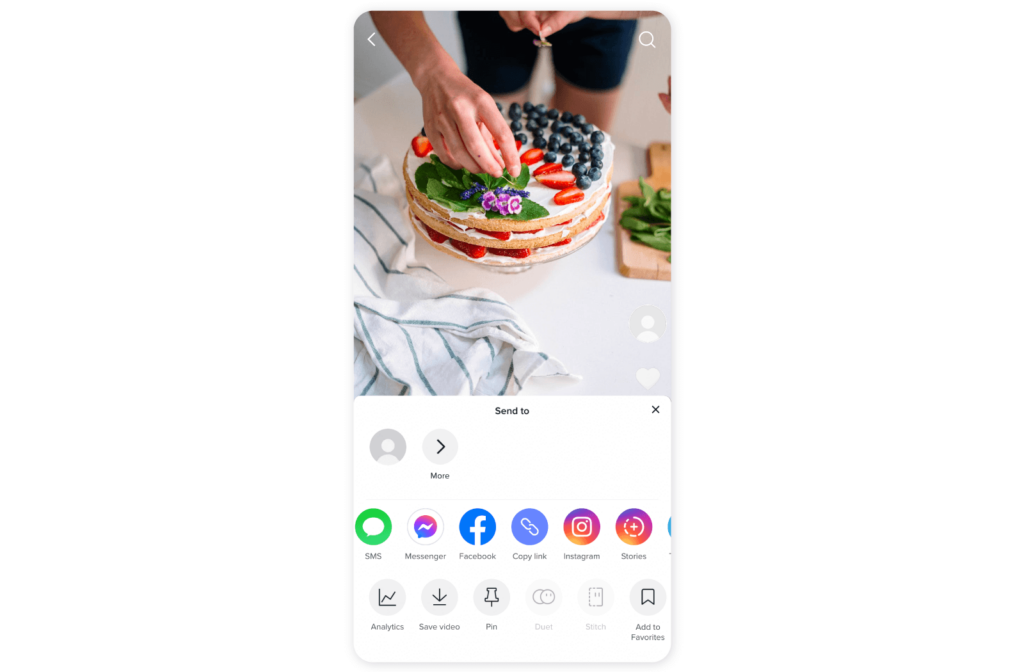 Open your watermark remover app again. Your video will be automatically imported to the app.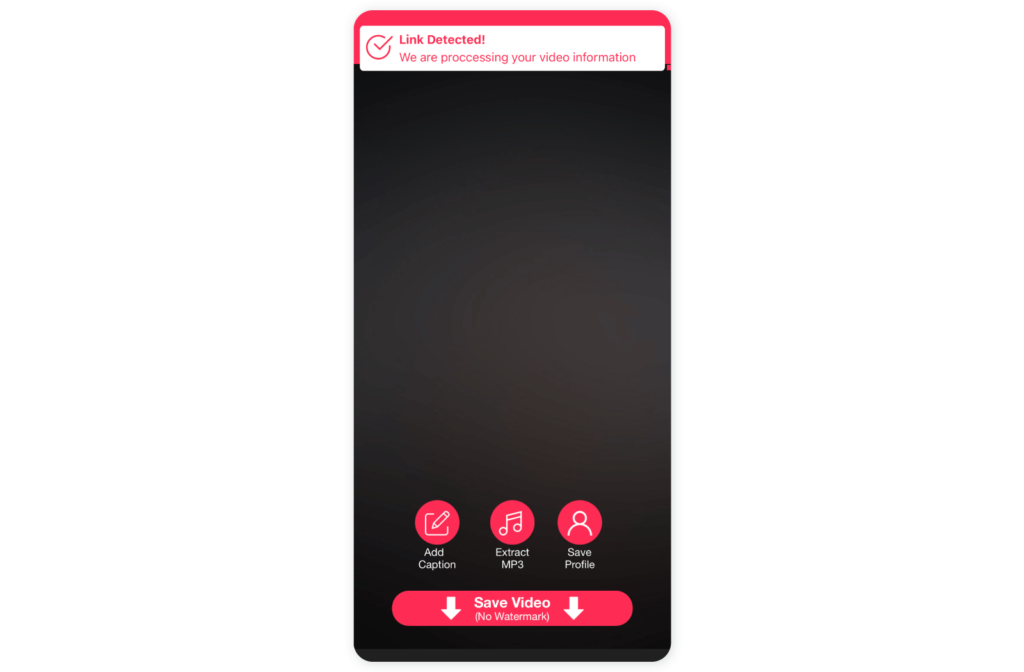 Here, tap the "Save Video (No Watermark)" icon, and it will download the video without a watermark.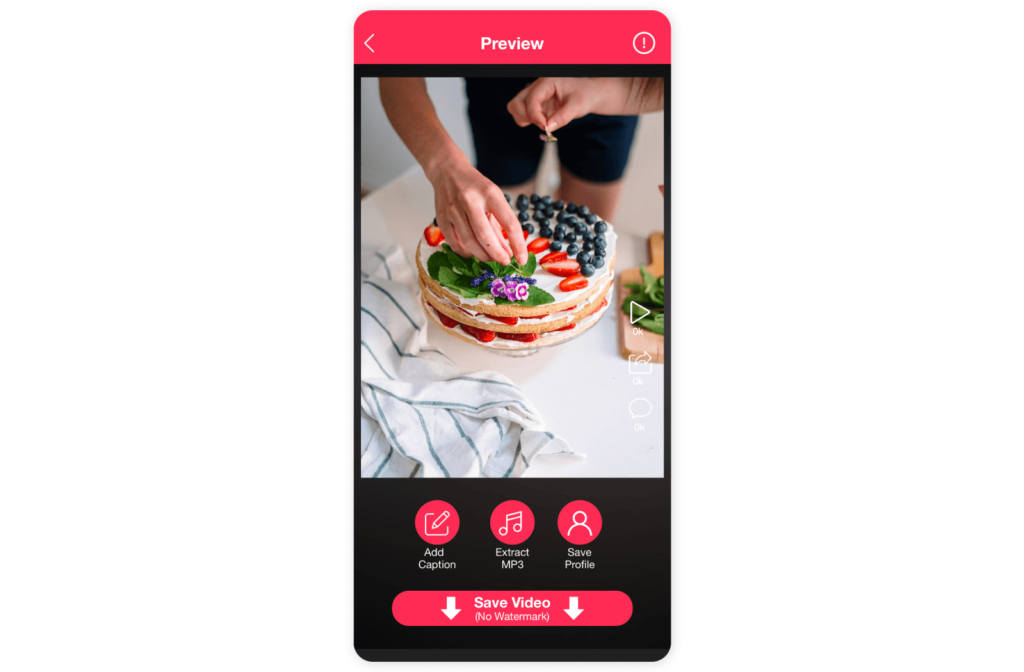 Get your video without a watermark!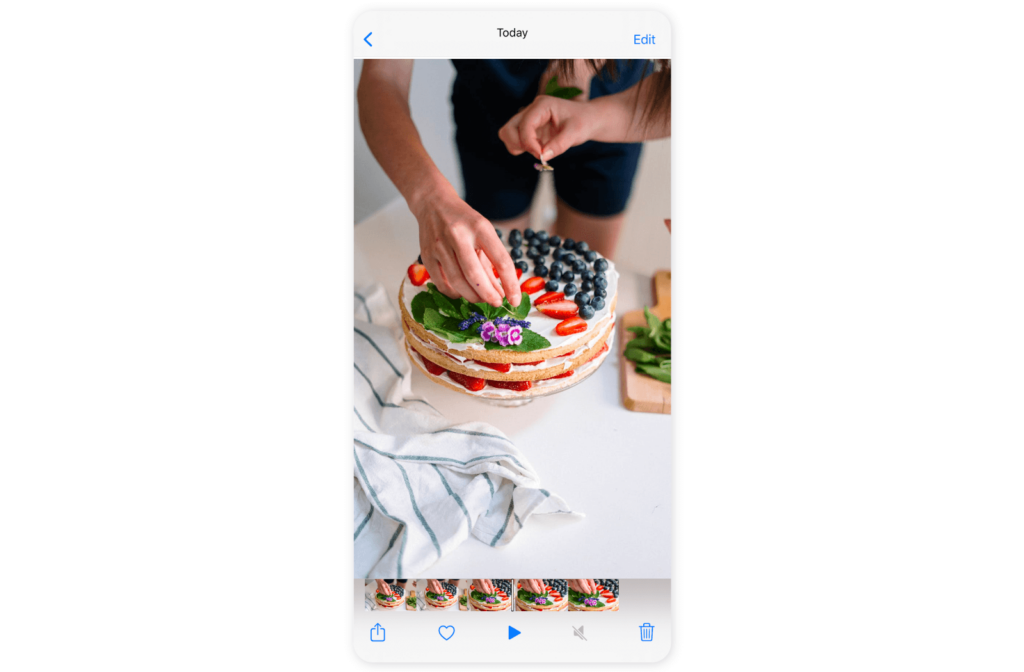 How to download a TikTok video without a watermark using a website
Perhaps, you don't want to overload your phone with new apps, and the manual editing method seems to be energy-consuming. In this case, we suggest you use a website downloader.
Many websites, unofficially called TikTok watermarks removers, allow downloading TikToks without a watermark, such as SnapTik, TikFast, TikMate, MusicalDown.com, MusicalDown.xyz, formerly known as MusicallyDown.
However, be aware that these web services do not affiliate with the TikTok platform. This means they might eventually stop working if TikTok imposes changes to its app.
These convenient websites all work the same way. Hence, we have picked MusicalDown.com to show you a step-by-step example of how to download a TikTok without a watermark.
Open the TikTok app.
Find a video you would like to download.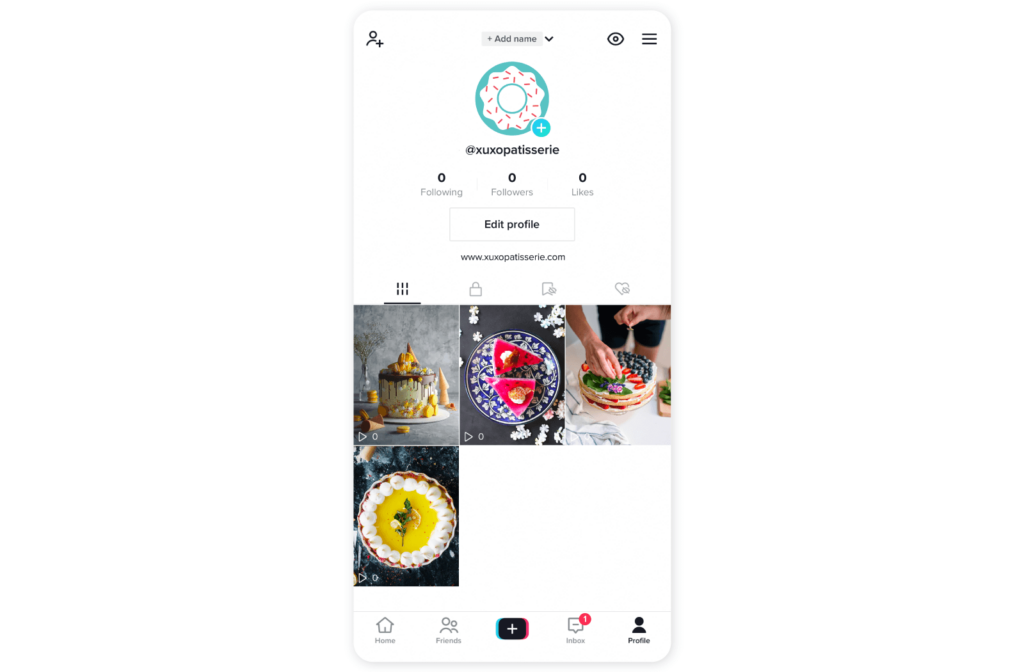 Tap "Share."
Then "Copy Link."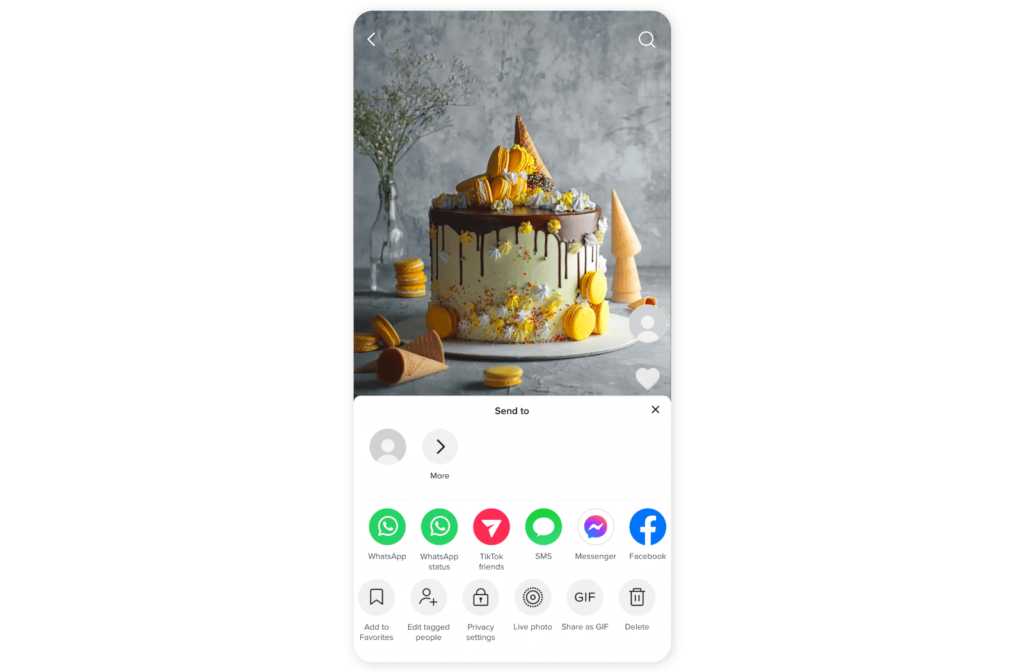 Open your phone's web browser and navigate to the online tool MusicalDown.com.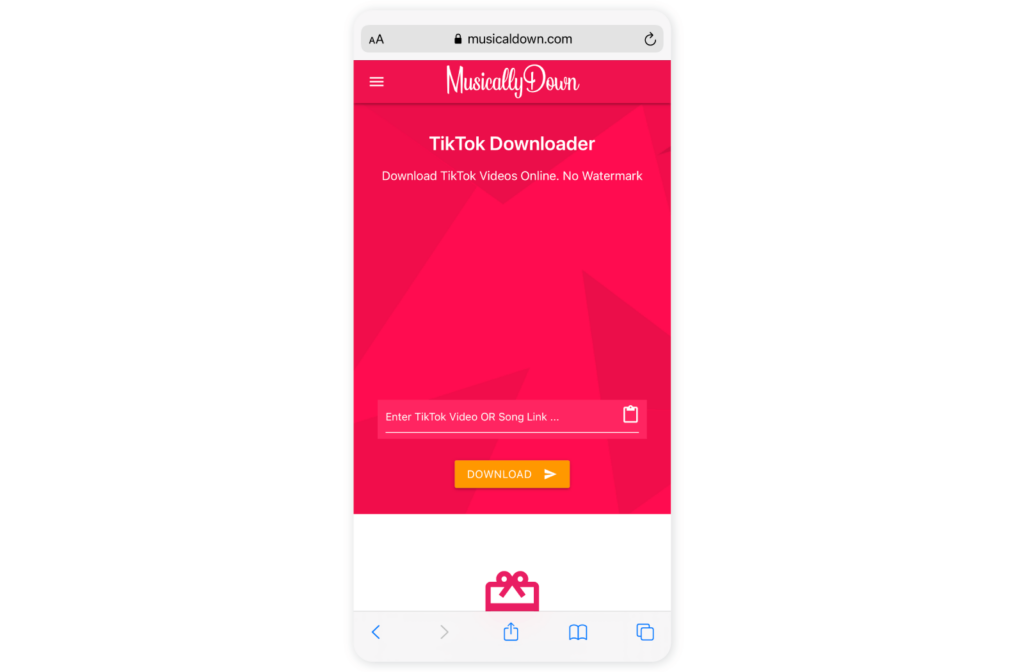 Paste the copied URL into the field.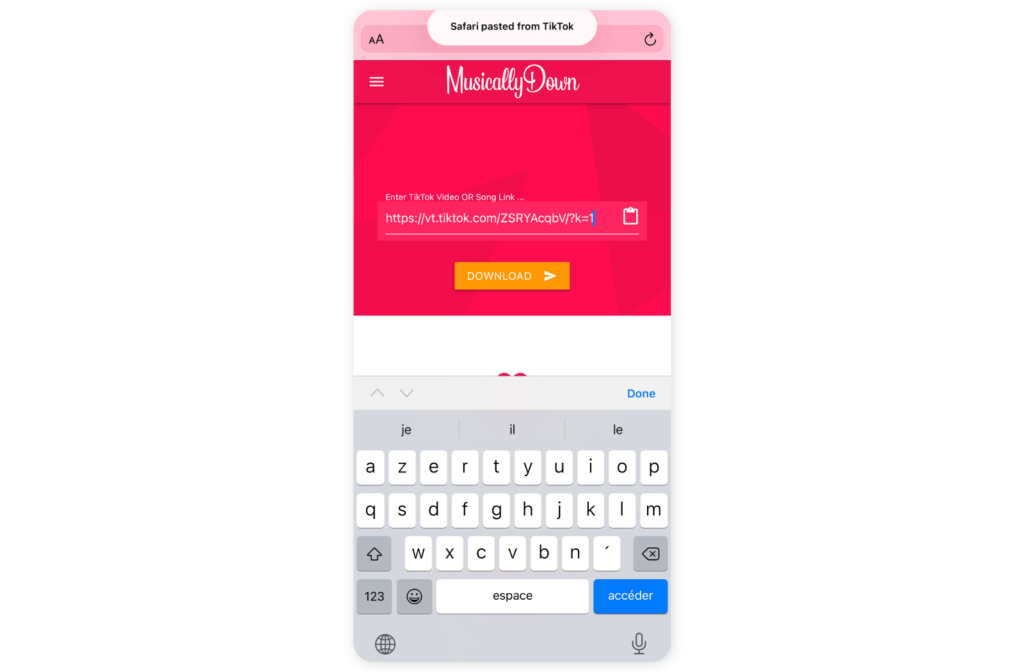 Give some time for the video to finish processing.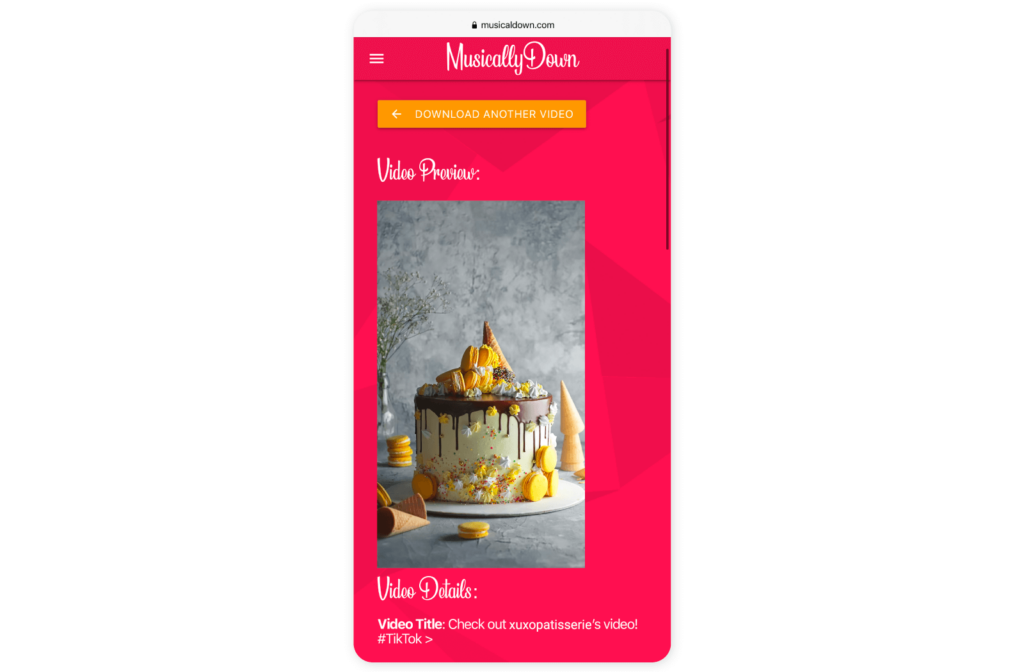 Tap "Download MP4 Now"
Check the result.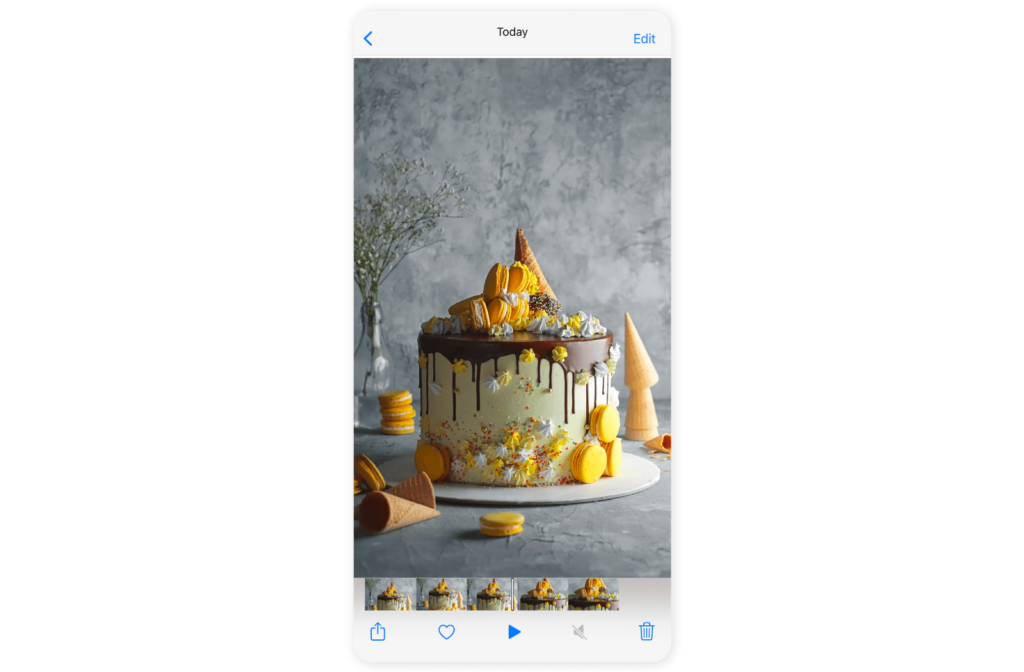 How to remove a watermark with an editing App and eraser took
Finally, the last and the most complicated approach is an editing app that offers an eraser tool that cuts a watermark. These apps work by replacing the watermark pixels with other pixels from the video. It might leave a blurry effect where the watermark previously appeared. Bear in mind that this option doesn't suit low-quality videos and shouldn't contain any important action on the background of a watermark.
We've tried many video editing apps that offer eraser tools and came up with the most straightforward and effective "Watermark Remover – retouche."
Let's see how the eraser tool works in the example:
Import your TikTok video to the Camera Roll.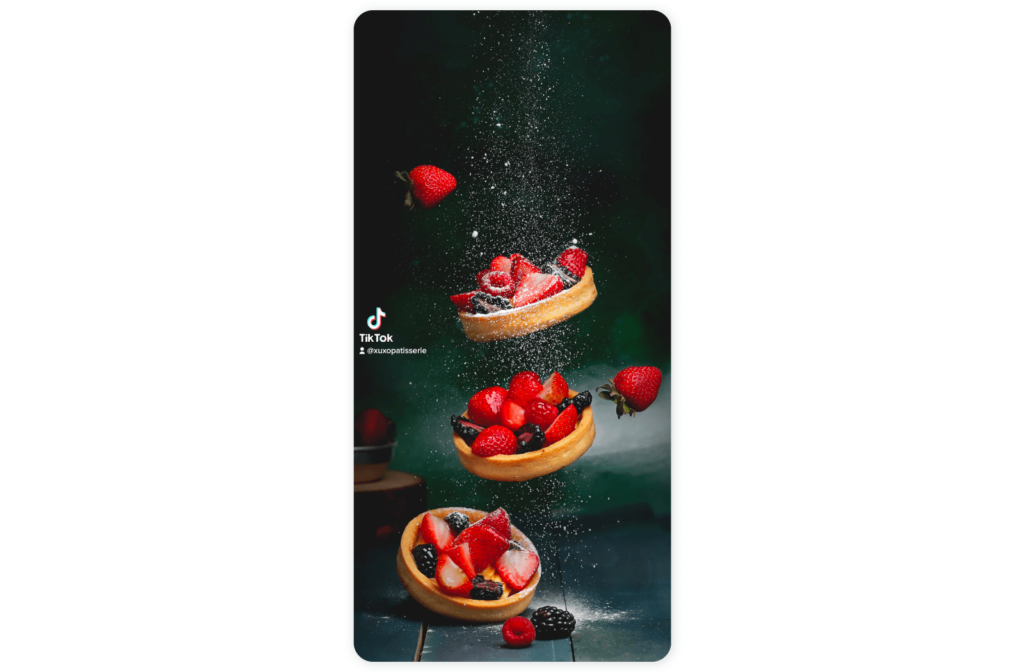 Open the "Watermark Remover – retouche" app
Select "Video"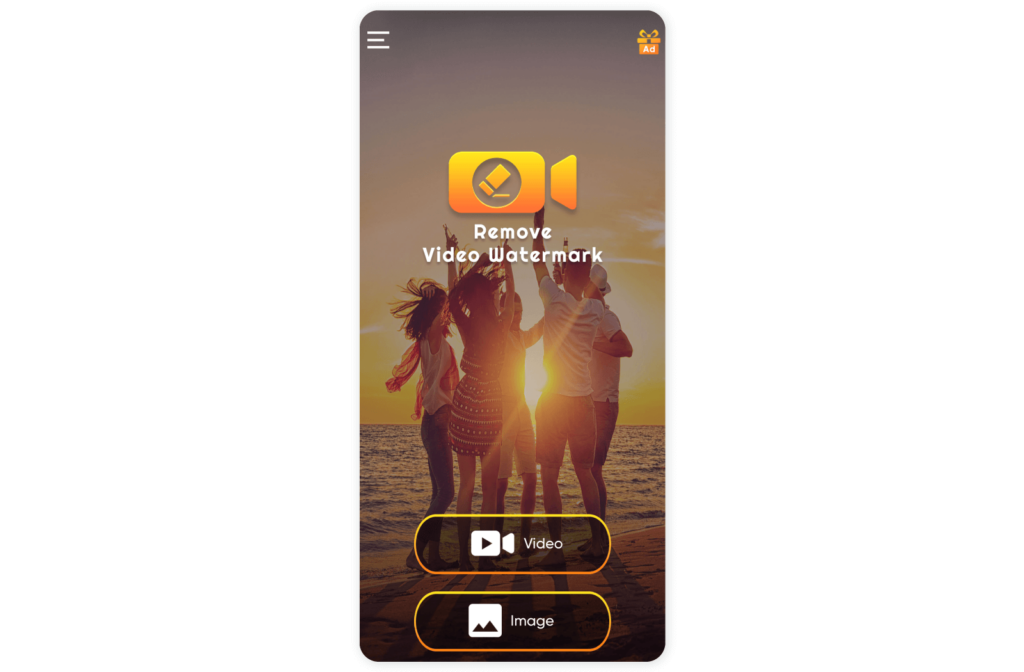 Upload your TikTok video that you would like to get without a watermark.
Pinch and drag to highlight the area with the watermark. Most of these tools will only let you remove one watermark at a time. Since the TikTok watermark appears twice in a video, you will have to do it in a few steps.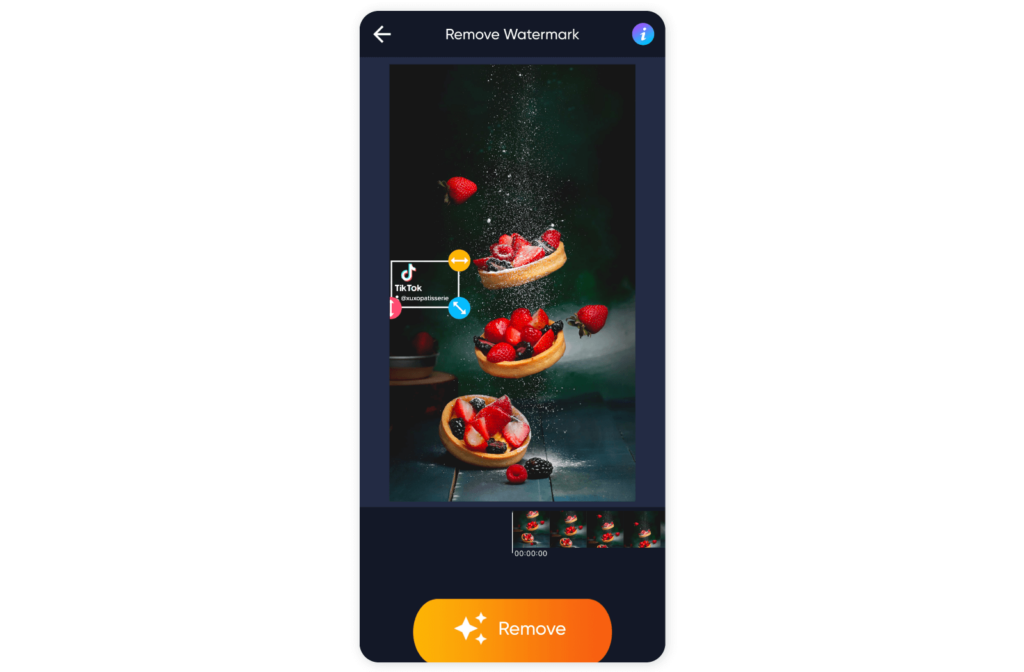 Select "Remove"
Save your video.
Then, import the edited video again and select the area for the second watermark.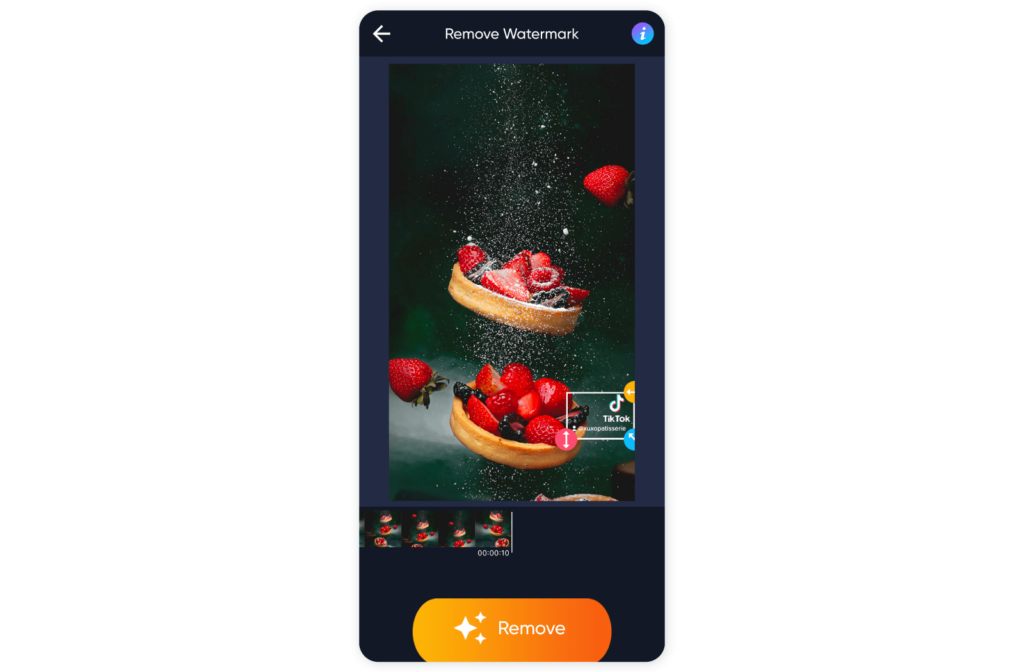 Save it once more.
Finally, export the edited TikTok video to your Camera Roll and enjoy the result!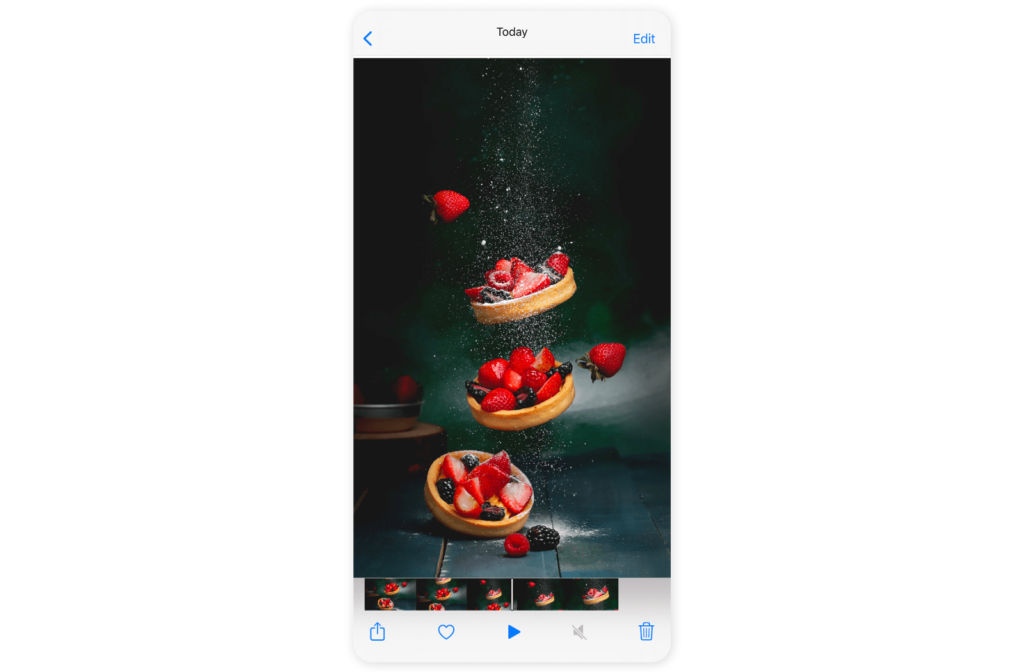 Goodbye watermark!
If you reached this article's point, you learned all four methods to remove the TikTok watermark. While you are selecting the one that appeals to you most, remember that using an unreliable tool to remove a watermark from the TikTok video can damage the quality. Thus, we have tested many apps and downloaders, and we highly recommend picking a remover from those described above. 
🤗 You may be interested in: A starter guide to TikTok Stories