Social media character limits in 2023 (Free Cheat Sheet and tools)
More isn't always better—this applies to your social media content strategy too. Is your post or video too lengthy or too short for your audience's attention? When you are producing high-quality content for different platforms, you may not be paying heed to the ideal length of the post or video to garner maximum likes, views, shares, or comments.
That is why we have compiled a list of social media character limits, so you can focus on creating powerful content! We have gone one step ahead to also give you the best length for social media posts that can get you the maximum engagement. So, let us get started!
Social Media News in a Nutshell
Get the latest social media news, insights, and marketing tips in your inbox once a week.
Ideal social media character limits in 2023
We will be discussing ideal character lengths for posts and different types of content on social media platforms, including Facebook, Instagram, Twitter, TikTok, Linkedin, YouTube, and Pinterest. 
1. Facebook
Facebook offers enough character limits to write a short story in the post! However, a concise and to-the-point post can help you get better engagement. The same applies to a video post or Facebook ads wherein you need a headline, ad text, and link description. 
It has been observed that posts with less than 50 characters were more engaging than long posts. Another report suggested that posts with ≤ 80 characters receive 66% higher engagement. Moreover, if you write longer text, it gets hidden, and the target audience may not make an effort to open and read the text, reducing engagement. 
Interestingly, when it comes to paid posts or Facebook ads, the Adspresso study analyzed 752,626 ads and found that headlines with 5 words performed better, but the ideal length for ad text was 19 words. 
For videos, both longer and shorter videos work depending on who you are targeting and what you want to achieve. For instance, Facebook recommends that longer videos are ideal for episodic shows, developing storylines, live streaming, etc. Whereas shorter videos are best for sharing teasers, fun or interesting clips, announcements, polls, ads, etc.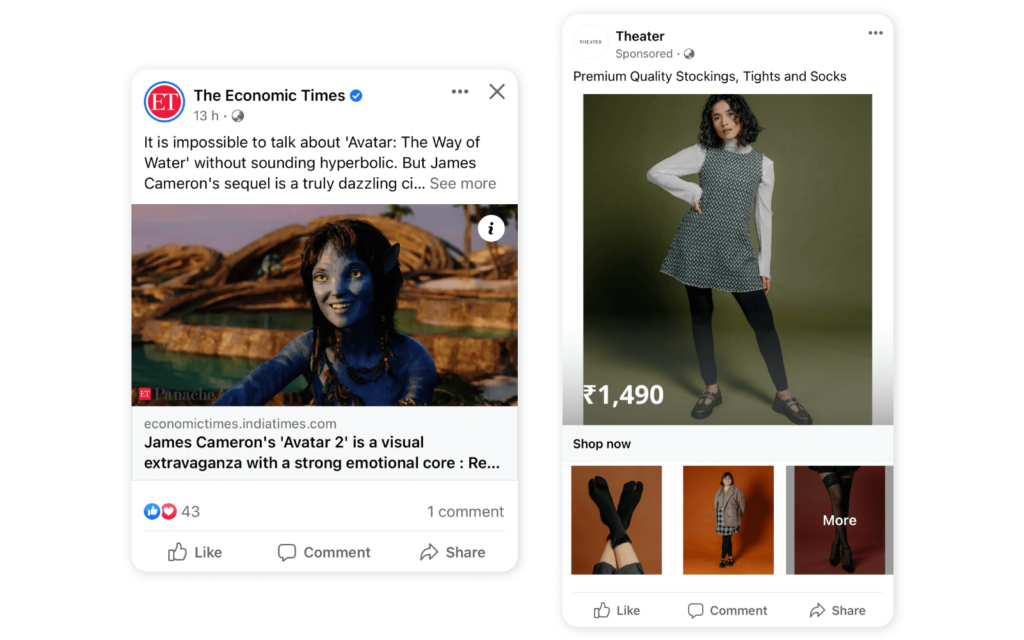 Here is what you need to keep in mind when it comes to the character limit on Facebook.
Facebook Character Limit
Best/Ideal length(be mindful of the difference between words, characters, and duration)
Facebook post
33,000
Up to 80 characters
Facebook ad headline
40
5 words
Facebook link description
30
13 words
Facebook ad text
135
19 words
Page description
255
Username
50
Video length
240 minutes
Longer videos: 
1-3 minutes (good)
>3 minutes (best)

Shorter videos: 
<1 minute
Up 20 seconds for Stories
2. Instagram  
Although Instagram is more of a visual content platform promoting videos and images, you still need a high-quality caption to improve engagement. It is important to keep your caption brief, precise and relevant as audiences scroll through visual content quickly.
A study showed that longer captions in Influencer posts showed better results. Additionally, for sponsored posts, Instagram recommends up to 125 characters. This length not only supports readability but also avoids truncated captions. Do not forget to write attractive Instagram captions to get your viewers' attention! 
For videos, the maximum length is 10 minutes, but some verified accounts can upload videos of up to 60 minutes. However, the duration varies for Reels, Stories, and Live videos. Usually, the ideal video length suggested is 15 seconds. 
When it comes to Hashtags, although up to 30 hashtags are allowed, it has been recommended that 3 to 5 hashtags be used with each hashtag less than 24 characters for best outcomes.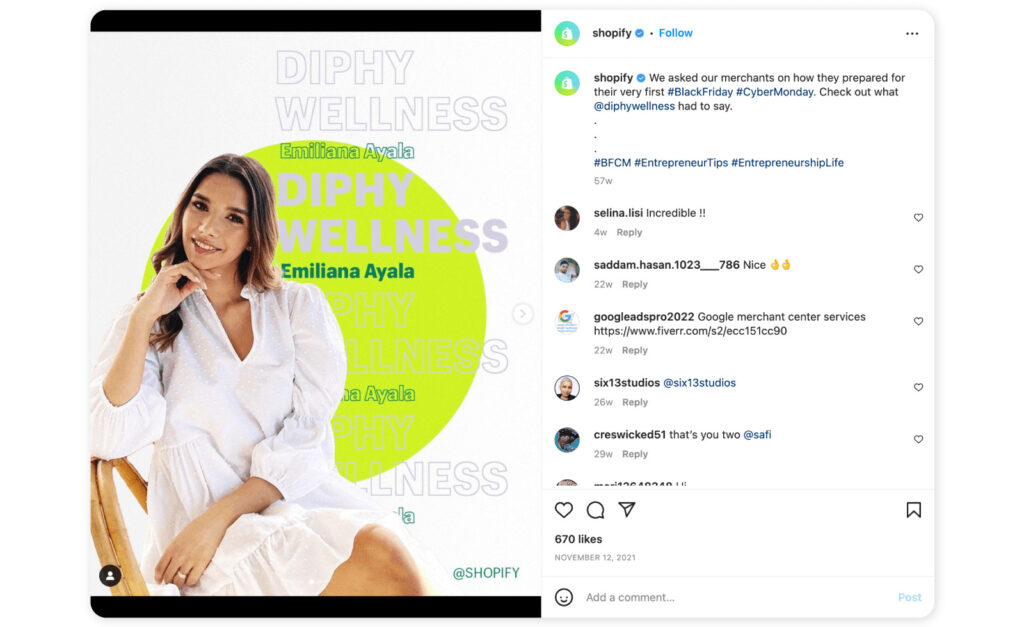 | | | |
| --- | --- | --- |
| | Instagram Character Limit | Best/Ideal length(be mindful of the difference between words, characters, and duration) |
| Post caption | 2,2000 | Up to 125 characters |
| Hashtag | 30 | 3 to 5 (<24 characters each) |
| Reels caption | 2,200 | |
| Ad text | 2,200 | |
| Bio | 150 | |
| Username | 30 | |
| Reels | 60 seconds(90 seconds for some beta testers) | 7—15 seconds |
| Stories | 15 seconds | 7—15 seconds |
| Live video | 4 hours | |
3. Twitter 
Twitter doubled its character limit from 140 to 280 in 2017, but brevity remains at the center stage of all Tweets. Recent developments indicate that the cap may be dropped, and this length is further going to increase to 4000 characters!
Some studies have shown that Tweets shorter than 100 characters get a 17% higher engagement than long Tweets. Also, the retweets were higher when the character length was between 71 and 100.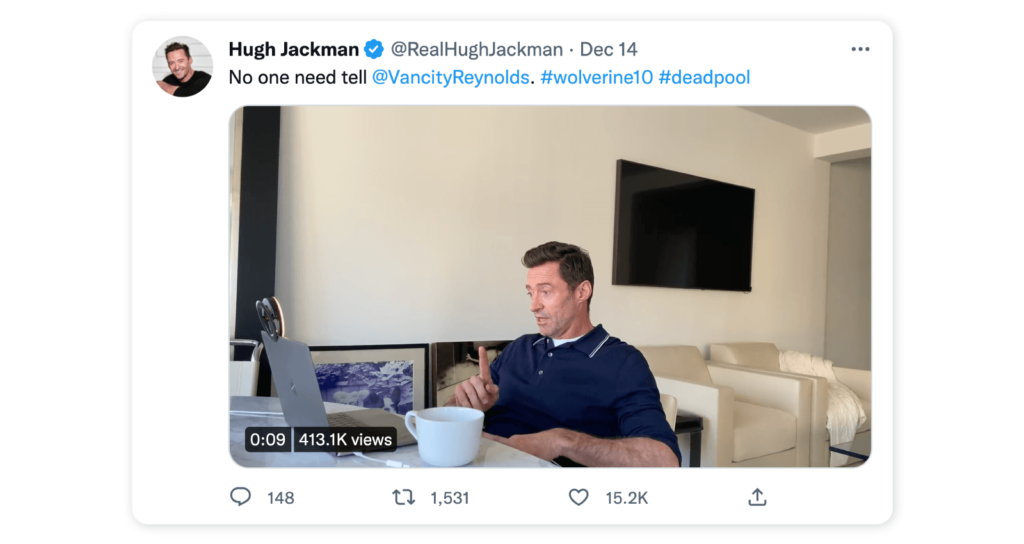 When it comes to hashtags, Tweets with hashtags have been shown to have twice the engagement as those without them. In fact, Tweets with 1 to 2 hashtags got 21% more engagement, but the engagement dropped when more hashtags were added. 
Moreover, many Twitter experts recommend limiting the keyword length to 6 characters.
Twitter Character Limit
Best/Ideal length(be mindful of the difference between words, characters, and duration)
Tweet
280
<100 characters
Direct Message
10,000
Hashtag
1 to 2
Keyword length: 6 characters
Bio
160
Handle
15
4. LinkedIn 
Linkedin is a popular social media platform for professionals and B2B marketers vying to get the attention of their target audiences.
The thumb rule of keeping the post concise also applies to LinkedIn. Ideally, experts suggest keeping it around 100 characters, as, beyond 140 characters, the text is truncated with the See More option. Thus, the ideal length comes down to 25 words for both paid and organic posts.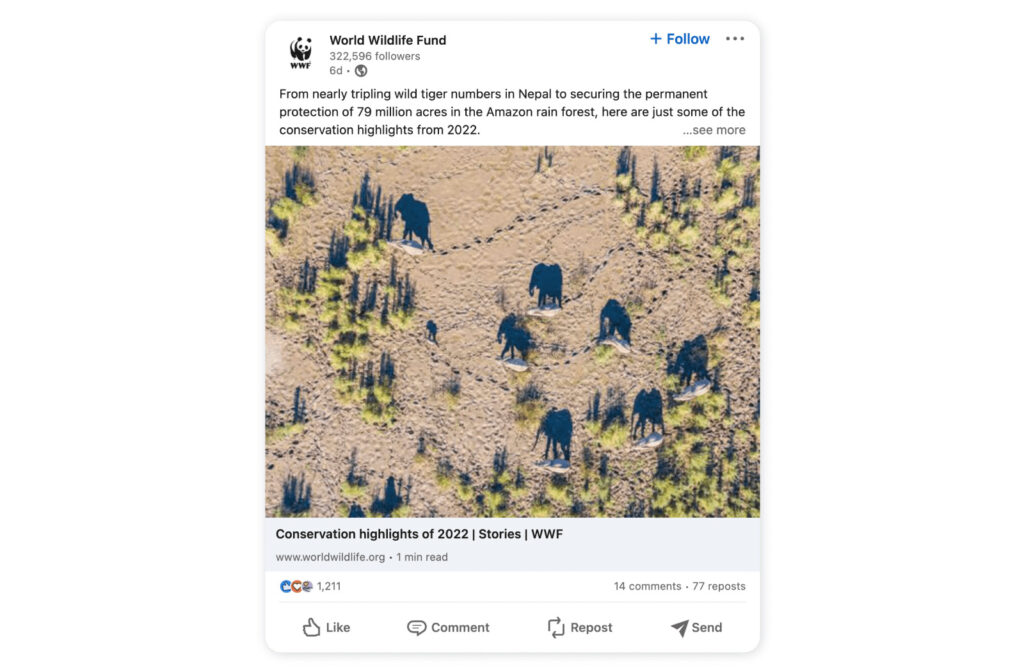 Linkedin also allows members to share long-form articles or blog posts. A study that analyzed 3,000 blog posts showed that the titles with 40 to 49 characters length received the highest views, and blog posts with 1900 to 2000 words performed the best.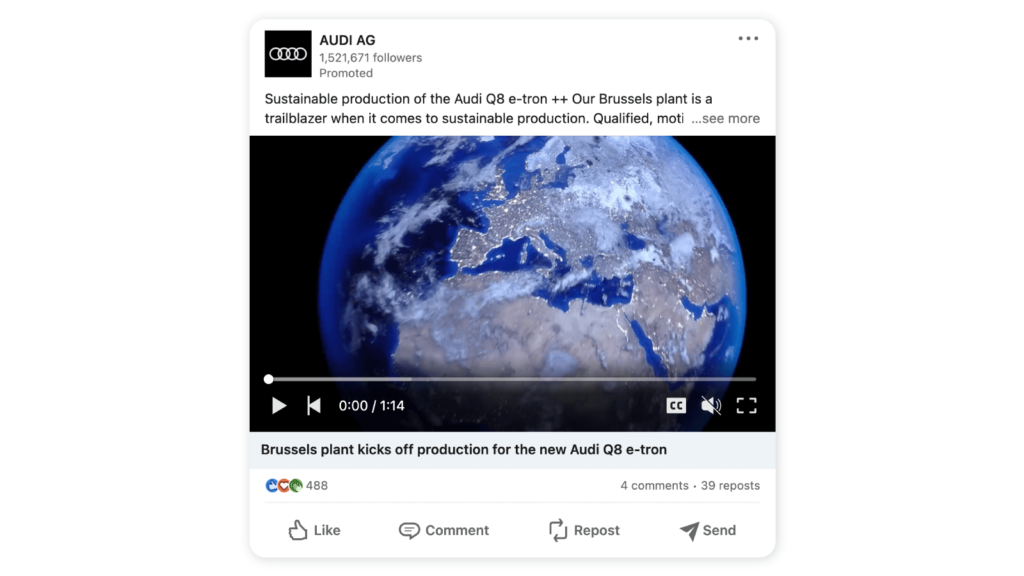 With respect to videos, LinkedIn native videos can be up to 10 minutes long whereas LinkedIn ad videos can be 30 minutes long. However, LinkedIn suggests that best-performing videos are usually less than 15 seconds.
Moreover, for videos aimed at brand awareness, LinkedIn recommends keeping the length less than 30 seconds.
LinkedIn Character Limit
Best/Ideal length(be mindful of the difference between words, characters, and duration)
Company About page
2,000
Company Status Update
700
Article Title/Headline
100
40—49 characters
Article Body
1,10,000
1,900—2,000 words
Comment
1,250
Video
Native videos: 10 minutes

Ad videos: 30 minutes 
Native video: 15 seconds

Brand awareness videos: <30 seconds 

Top-of-the-funnel marketing videos: 30—90 seconds
5. TikTok 
TikTok, a video-based social media platform is popular among millennials and GenZ for creating and sharing short-form videos. TikTok recently extended the video length to 10 minutes. 
Ideally, experts suggest sticking to 15-second-long videos to get the attention of your viewers. The more views you get, the more you will appear on the For You page. It was not long before TikTok started its 7 second challenge, and creators got huge engagement by just posting seven-second long videos with trending audio clips and text-heavy overlays.
For TikTok ads, the recommended length is between 21 and 34 seconds.  
Get expert tips on writing viral TikTok captions here! 
TikTok Character Limit
Best/Ideal length(be mindful of the difference between words, characters, and duration)
Caption
2,200
Bios
80
Handle
24
Videos
10 minutes
15 seconds

TikTok ads: 21—34 seconds 
6. Pinterest 
Pinterest enables the social sharing of images, GIFs, and videos and is a popular platform for creative ideas and inspiration for recipes, home, style, etc. That is why here, image size and quality matter along with the description, which helps improve discoverability. 
Ideally, the description length is suggested up to 200 characters—the longer the description, the better the engagement. The description, however, does not appear when you view the Pin in your Home or Search feed.
Also, for the Title, only up to 40 characters may be visible in the viewers' feed.
| | | |
| --- | --- | --- |
| | Pinterest Character Limit | Best/Ideal length(be mindful of the difference between words, characters, and duration) |
| Pin Title | 100 | 40 characters |
| Pin Description | 500 | Up to 200 characters |
| Videos | 15 minutes | 3—60 seconds |
| Board Name | 50 | |
| Board Description | 500 | |
| About You | 160 | |
| Username | 30 | |
7. YouTube 
Many marketers consider YouTube as the search engine for videos. With 500 hours of new videos uploaded every minute on YouTube, it becomes important to make your video content stand out with the right description.
Although YouTube allows videos of up to 12 hours long, the ideal video length is considered between 7 to 15 minutes. Another report suggests the ideal video length to be 11.7 minutes. 
Since Youtube is the second most popular search engine after Google, SEO and keywords play a critical role, especially in titles. It is advised to keep the title as well as opening credits short. Ideally, titles should not exceed 70 characters, as the rest gets truncated in search results, and descriptions should be up to 157 characters. 
Moreover, for YouTube Shorts, the title length is again up to 100 characters, and the video length can be 60 seconds long. However, YouTube recommends 15-second long Shorts for quick recording and sharing.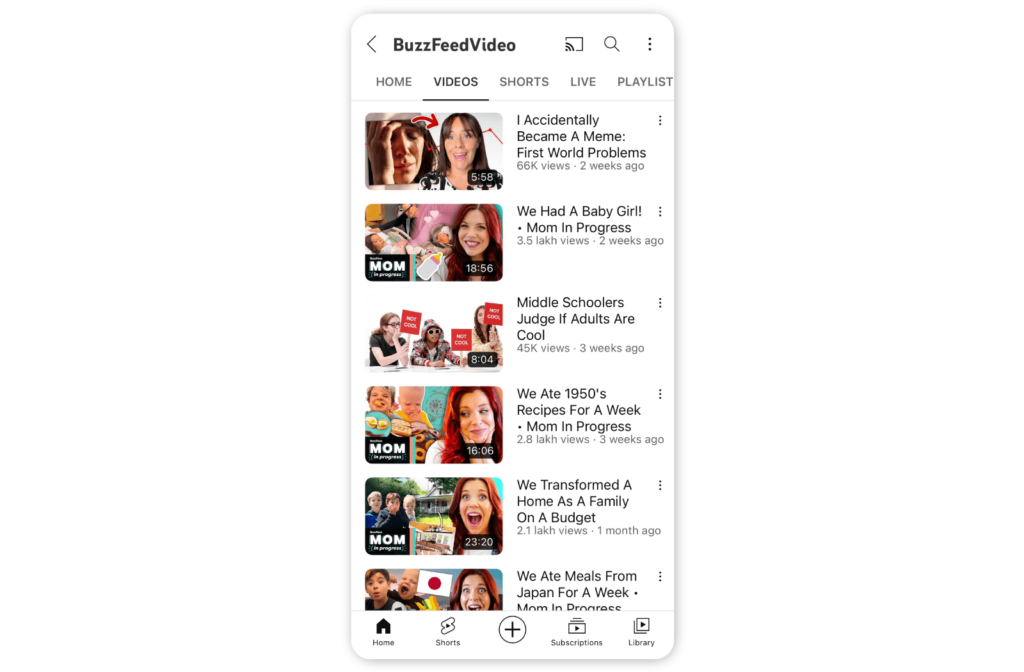 | | | |
| --- | --- | --- |
| | YouTube Character Limit | Best/Ideal length(be mindful of the difference between words, characters, and duration) |
| Video Title | 100 | Up to 70 characters |
| Video Description | 5,000 | Up to 157 characters |
| Channel Description/Bio | 1,000 | |
| Comments | 10,000 | |
| Username | 20 | |
| Playlist Title | 100 | |
| YouTube shorts Title | 100 | |
Top 3 FREE character counter tool
Now you are aware of the social media character limits for different platforms and the ideal length that can get you the maximum engagement. The next question that arises is how do you count the characters. Here are a few free character counter tools.
Character count online: It is a freely available character and word counter tool. It also gives you information on the number of sentences, spaces, and paragraphs. 
Word counter: This tool provides you with the number of characters, words, and lines. 
Character Counter: It is more comprehensive than the above two and gives you information on the number of characters (with and without spaces), syllables, words, alphanumeric characters, sentences, paragraphs, estimated reading time, and much more.
Final Words
Every social media platform and account is unique. However, following best practices can help you benchmark and improve your overall social media strategy. Keep experimenting with content type and content length to know what works best for your target audiences! You can also run A/B tests to figure out what character limits bring you the best engagement rates.
Do not forget to go through our social media image cheat sheet for more insider details!