How to write good TikTok caption? (+ Inspiring ideas)
Whether you find it entertaining or not, TikTok is here to stay. Reaching over 1 billion active users, TikTok has become one of the fastest-growing platforms among Gen Z and millennials for creating and sharing short-form mobile videos that can be 15 seconds to 10 minutes long.
Although it may appear that TikTok is for lip-syncs and dance or hashtag challenges, businesses are finding success on this platform. With the addition of TikTok Shopping, the potential for social commerce is bound to grow. Successful players have experimented with trending hashtags, topics, sounds, filters, and live streams to create engaging videos representing their brand personality.
This article will take you through practical tips for writing good TikTok captions and descriptions to help your audiences find and understand you easily.
Social Media News in a Nutshell
Get the latest social media news, insights, and marketing tips in your inbox once a week.
Essential elements of a TikTok video
A TikTok video becomes what it is after the creative addition of look and feel, sounds, and more. Here are some critical elements of a TikTok video.
Framing: TikTok is all about vertical video experience and that is why you need to be considerate of framing and spacing when recording a video. Like any other video, a strong start can capture your audience's interest.
Structure: The videos highlight the importance of storytelling—be it a day in the life, beauty or cooking tutorial, or a DIY project, there should be a compelling story to share with a beginning and an end.
Sound: TikTok has an expansive library of sounds and songs. You can use your original sound or trending sound to enhance the video experience for your viewers.
Discovery: Clear video descriptions can help your viewers understand what you are trying to convey through the video. Moreover, including the most relevant hashtags makes it easier to find your video. You can also think about including captions to increase the accessibility of your video to differently-abled viewers.
Captions Vs. Description
Captions offer an easy way to make your video accessible. In 2021, TikTok launched auto-captions in a few countries that automatically translates the speech in the video to text which can be read by viewers. You can also edit auto-captions or add your own. Currently, auto-captions have been launched for Japanese and American English.
Video description on the other hand help you describe your video in the best possible way along with hashtags. With the flexibility to use 300 characters including hashtags, you can let your viewers know what your video is all about, increasing interest and reach.
Note: Many creators may prefer to add video descriptions in the captions of the video while others use the linked comments section.
How to add text to TikTok?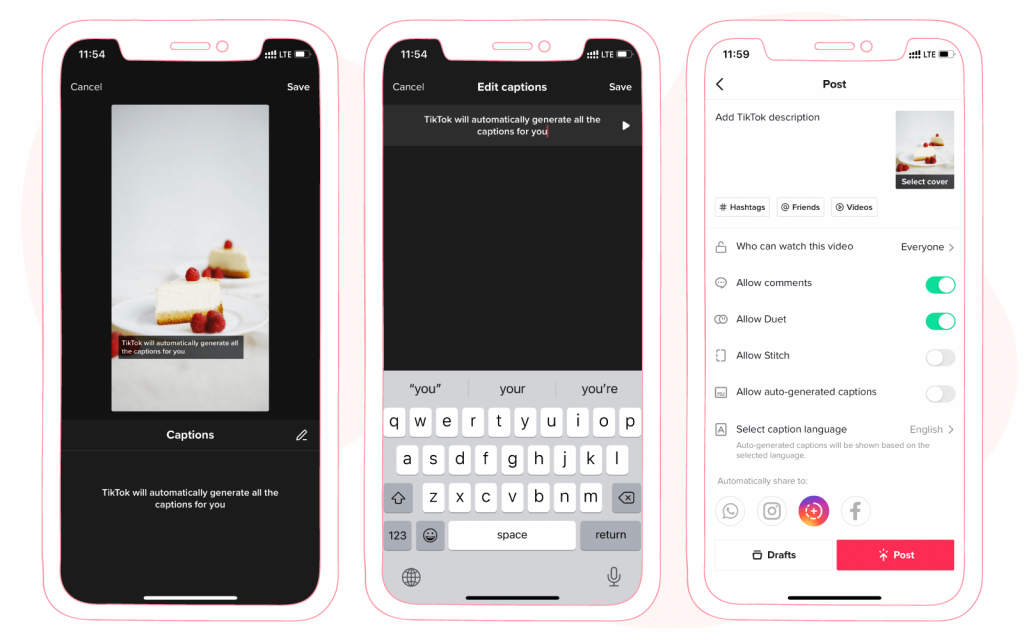 Record a video in TikTok or upload a saved file from your mobile device.
Go to the editing page.
Click on the Captions on the right side of the screen.
TikTok will automatically analyze the speech in the video and generate auto-captions.
To edit auto-captions, click on the Pencil icon on the right of the screen.
Play preview to proofread the captions and changes.
Once completed, click Done on the upper right side of the screen and post!
You can add your own captions too. These captions can also be used to increase engagement and video-viewing time. For that, you need to do the following after recording the video or uploading it from the saved file.
Click on the Text at the bottom of the screen.
Drag text to position it on the screen so that it doesn't block important parts of your video. You can place it on top or in the middle to avoid confusion with the TikTok description.
To set how and when the text will appear, select the text box and click on the Clock icon on the upper right side of the screen. You can also edit the color, font, alignment, and style of these captions.
Play preview to proofread your captions and changes.
Once completed, click Done on the upper right side of the screen and post!
Tip: You can also use captioning services provider to add closed, time-synchronized captions.
How to add or edit TikTok video description
Once you are done with the TikTok video, click on Next to take you to the post screen.
On the right side of the screen, you will have the option to add a video description, hashtags, and cover image.
Make sure to double-check as once you post the video, you cannot edit the description. If you may still want to change, then you have to delete the existing post to recreate a new one with the required description.
Why are TikTok video descriptions important?
The TikTok video description can serve many purposes rather than just explaining your video. You can use that space to promote a contest, take feedback from your viewers or customers, ask questions, pique interest in your product or service, and much more.
7 Tips for writing TikTok video descriptions
Let us dive into some practical tips to write good TikTok descriptions.
Know your audience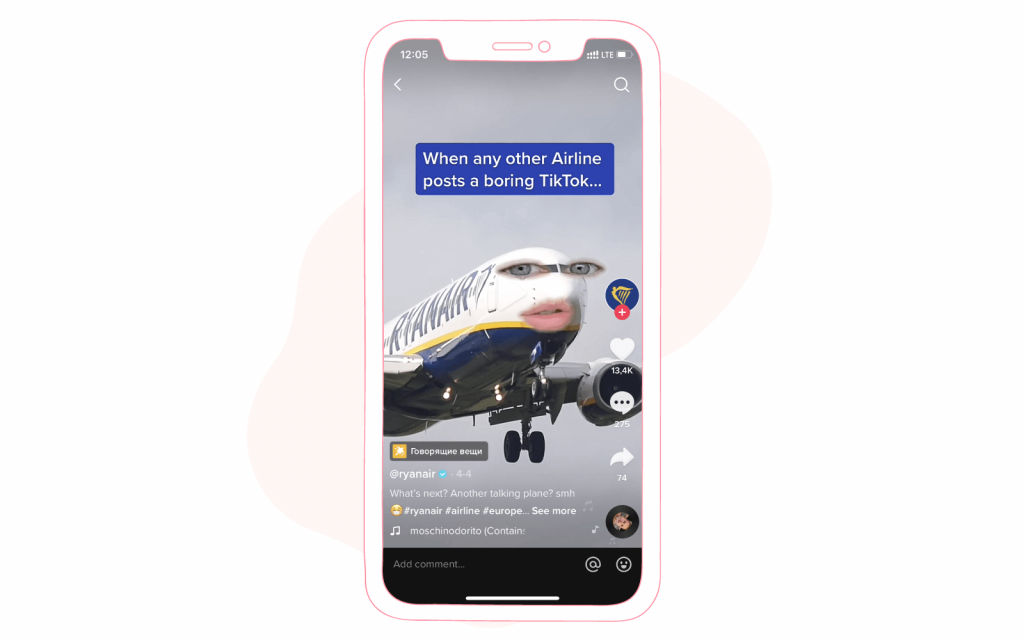 There are so many diverse communities of people on TikTok. The more you know about their interest, problems/issues, or goals, the more you can make your video description specific to them. You can do this by visiting the Followers tab in TikTok analytics. In this tab, you will find the gender distribution of your followers, where they are from (Top Territories), when they are most active during the day, the video content they have watched, and the trending sounds they listen to.
Connect with relatable, real-life situations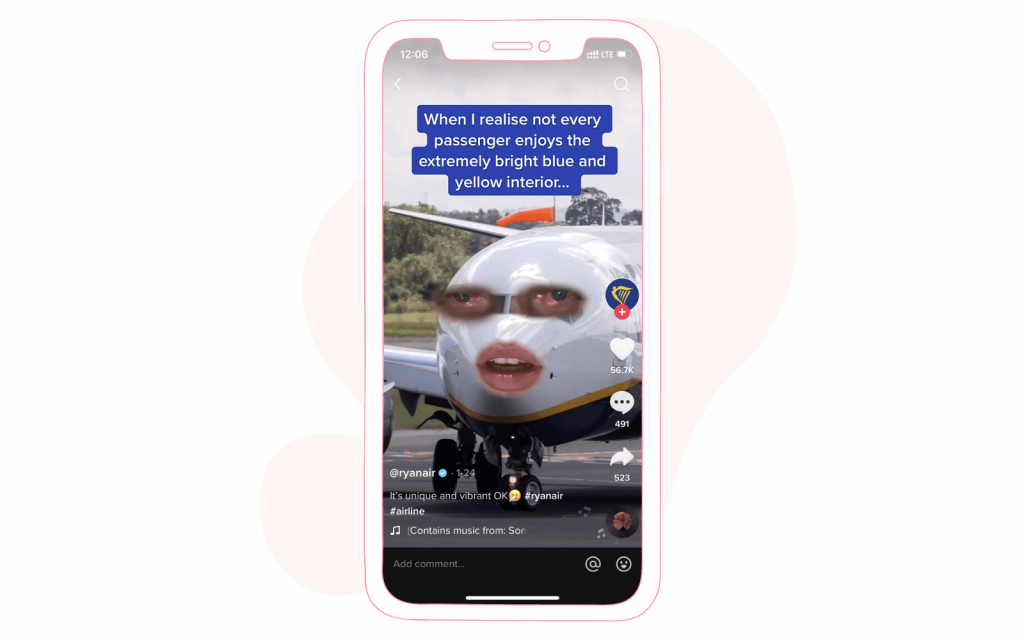 This means you put yourself in the shoes of your viewers. You can determine what their issues or problems are and how your brand can pitch in. For instance,
When you are running late for a meeting with friends and can't decide between casual or dressy casual.
Stick to a question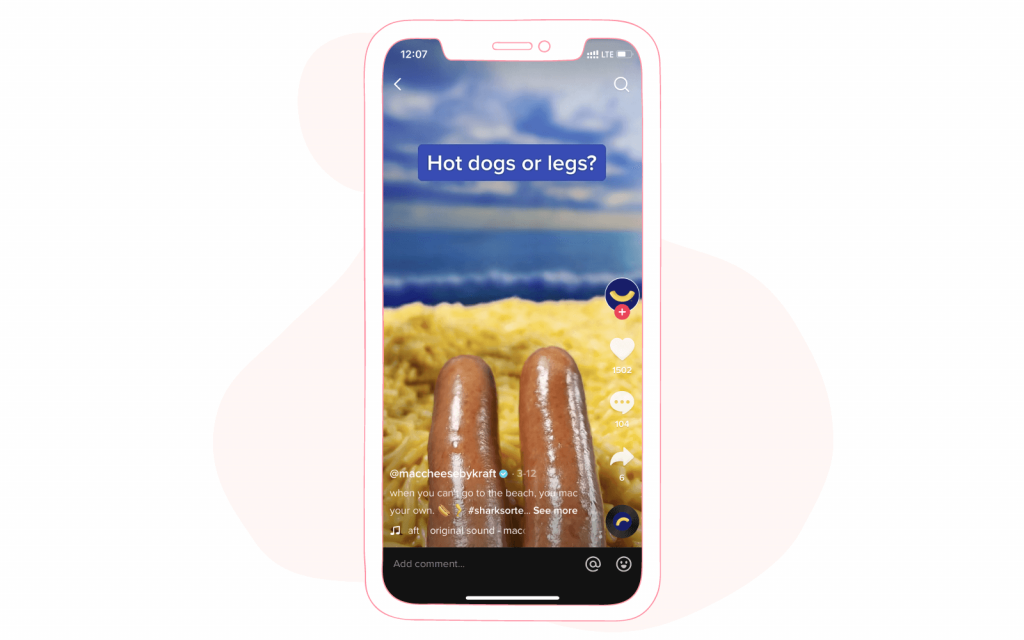 Questions always trigger curiosity. In fact, on many other social media platforms, asking a question helps boost engagement. How? Your audience ponders or reflects on the question, and tries to engage in a more meaningful way. For instance, brands like McDonald's have used a TikTok video of a girl eating a McRib followed by short videos of skateboarding, rollercoaster, etc. The video caption was tfw when you take the first bite of a McRib and the video description was has this happened to anyone else?
You can experiment with both open and close-ended questions. For instance,
have you ever done X (the answer would be yes or no)
what would you do if Y happened to you? (the answer would be specific)
Would you buy Y or Z?
Engage with influencers
TikTok influencer marketing is trending! Influencers can help you generate niche sponsored content to make your business stand out. Advertising experts believe that influencer marketing ads work well when the partnership allows creative freedom to the influencers along with a detailed brief on the objective of the marketing campaigns. For instance, Run Around roped in influencer, Candice867 to create sponsored content for their mobile game. She is famous for sharing TikTok videos while playing games. In this TikTok campaign, she recorded her screen and voice whilst playing Run Around.
Use the most relevant and trending hashtags
Trending TikTok hashtags ensure that your content is shown to the right audience and gains more followers. You can pay attention to TikTok trends, and explore the Discover page to determine new trending sounds, filters, and hashtags of viral videos. You can also consider checking the hashtags used by the top influencers who are relevant to your business. Not to forget about seasonal hashtags that are used by many brands including Starbucks! In practice, using 5 hashtags is a good choice.
Use of CAPS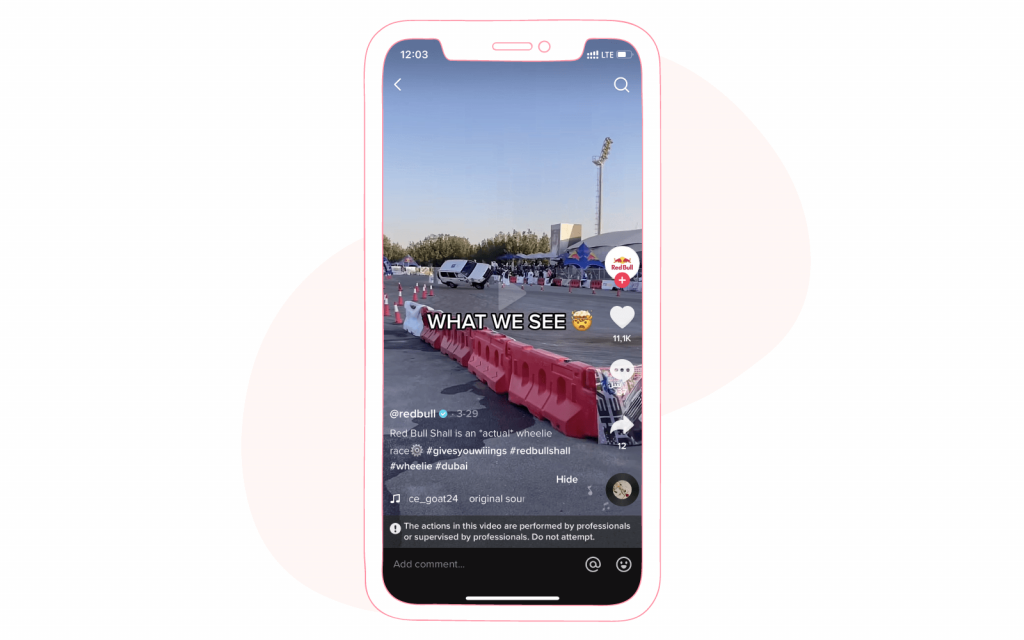 You can try using all caps to bring attention to the focus words in the TikTok caption or description. For instance words such as FREE, TIPS, GIVEAWAY, etc. can encourage users to engage with your video.
Use what resonates
Jargons or jokes that resonate specifically with your target audience can also set your TikTok caption or description apart. For instance, only swimmers will understand this, only the gaming life can give you this reward, and so on.
Why you need to analyze TikTok analytics
With analytics, you can analyze which content is getting you the most views, how viewers are engaging with your post, how are your hashtags performing, how many likes, comments, views, and share you got, and much more.
TikTok analytics is divided into four categories including Overview, Content, Followers, and LIVE.
Overview: This category allows you to view how your account has performed over a custom time frame including weeks, or months. This comes in handy if you would like to know how your video content is performing in terms of video views, comments, likes, shares, and profile views.
Content: This provides insights on which of your video (even trending videos!) worked best within the custom date range. You will get information on each of your posts including views, shares, and comments.
Followers: This tab can give you useful information on your followers including growth rate, gender, and from which region or part of the world they are viewing your videos.
LIVE: You can get insights on your live video performance in the last 7 or 28 days. This tab provides information on the number of new followers, total views, total time you have spent on live videos, the number of top viewers, and the number of diamonds earned.
Inspiring ideas for good TikTok captions and description
Since many creators use descriptions in their TikTok video captions, here are some ideas to gain the attention of your customers—whether you use these as the video text or in the linked comments section.
I understood the assignment
Challenge accepted
They said it was a challenge, but I guess they were lying
Normal is boring
What just happened
If I can do it, so can you
Escape the ordinary
Mentally on beach
Different from everyone!
I made this look easy
I can. I will. End of story
Say yes to new adventures
Life is too short to waste it
We are just in a silly goofy mood
Witness history in the making
I did the whole thing in one take
Dance like no one's watching
Life happens. Coffee helps
I have got 99 problems and this challenge is one
To TikTok or not to TikTok? That is the question
If you laugh, you have to like this video
We got that Friday feeling
Don't even ask me how long it took me to nail this
​​I don't always use TikTok, but when I do, I make sure to post great content!
Be a little more you, and a lot less them
Just dance
Simplicity is the key to brilliance
Isn't it beautiful outside?
No guts, no glory
I do a thing called "what I want"
Throwing kindness around like confetti
Now, you are well equipped to craft engaging descriptions and captions for your TikTok videos. With that being said, you have the flexibility to use your words and hashtags to increase discoverability and accessibility. Dive into your creativity and business knowledge for viral success on TikTok!