How to make a sound on TikTok? Uncover the step by step guide
TikTok needs little to no introduction. Except you live on an island with no internet connection, you must have come across at least one TikTok video. There is always one viral trend on the platform that spirals into other social media networks.
Most (if not all) of these trends have one thing in common; a unique, captivating sound that keeps playing in your head even after scrolling past the video.
According to a report by Kantar on TikTok for business, 88% of users find sound essential to their TikTok experience. These numbers show that the sound accompanying your video is of utmost importance.
If you are looking to rack up those views on your video, you should pay attention to the sounds you use. This guide will show you how to create unique sounds that get your video on the desired "For You" page on TikTok.
Social Media News in a Nutshell
Get the latest social media news, insights, and marketing tips in your inbox once a week.
How to make your own sound on TikTok
You don't have to be an executive music producer or professional DJ to create your own sounds on TikTok. With these steps, you would be able to create distinct sounds that can trigger virality for your brand on TikTok.
Step 1: Open the TikTok app and press the plus (+) button at the bottom of your screen.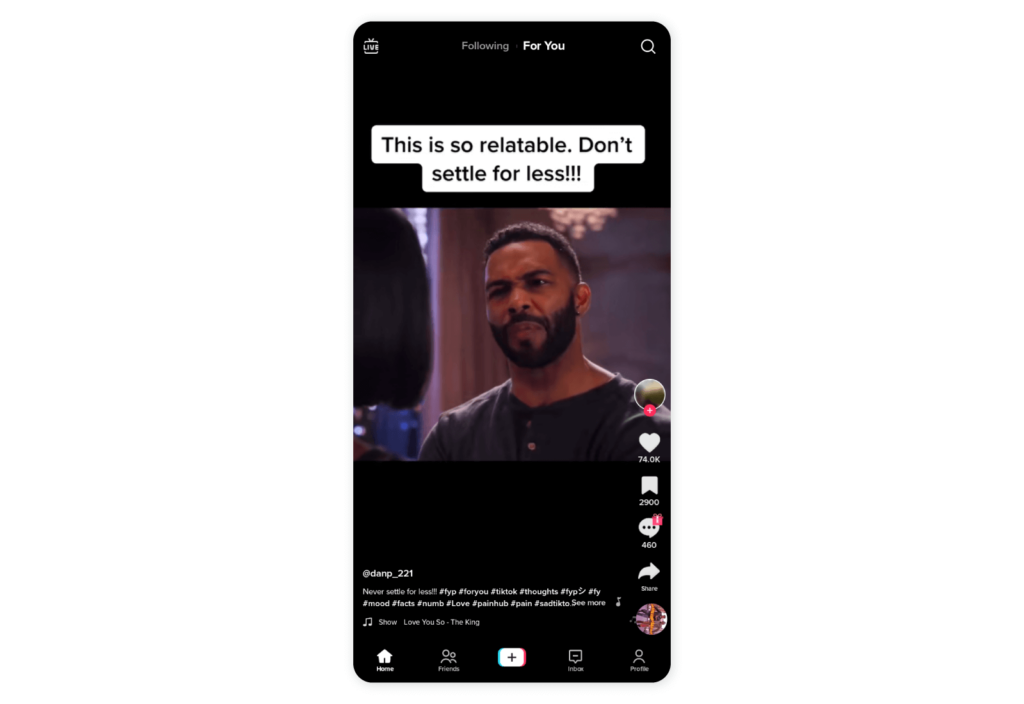 Step 2: Press the round red button at the center to record your video.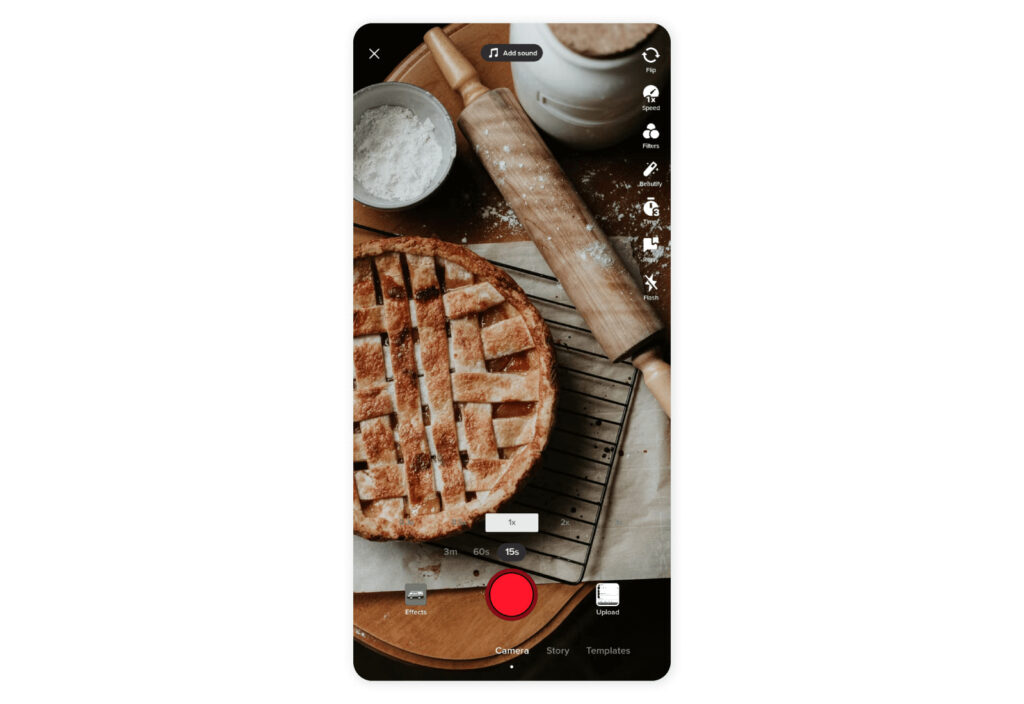 Step 3: Once you're done recording, tap on the red check at the bottom right of your screen.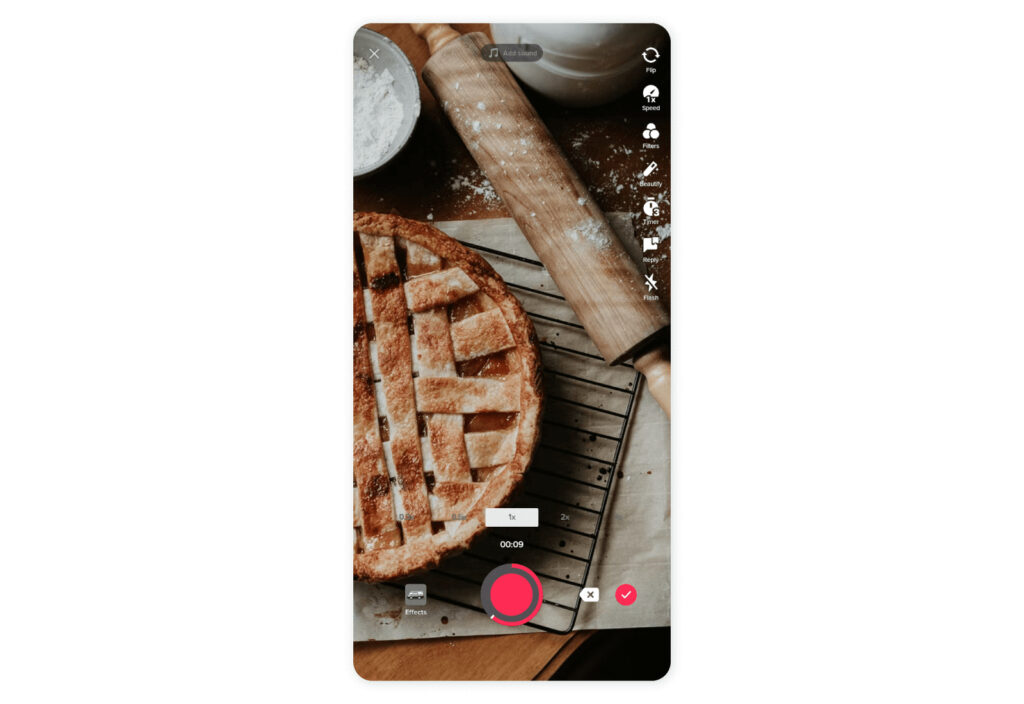 Step 4: You would have the option to either post the video to your story immediately or tap "Next" to post it to your feed

Step 5: This video is now on your profile. You can select it to watch it.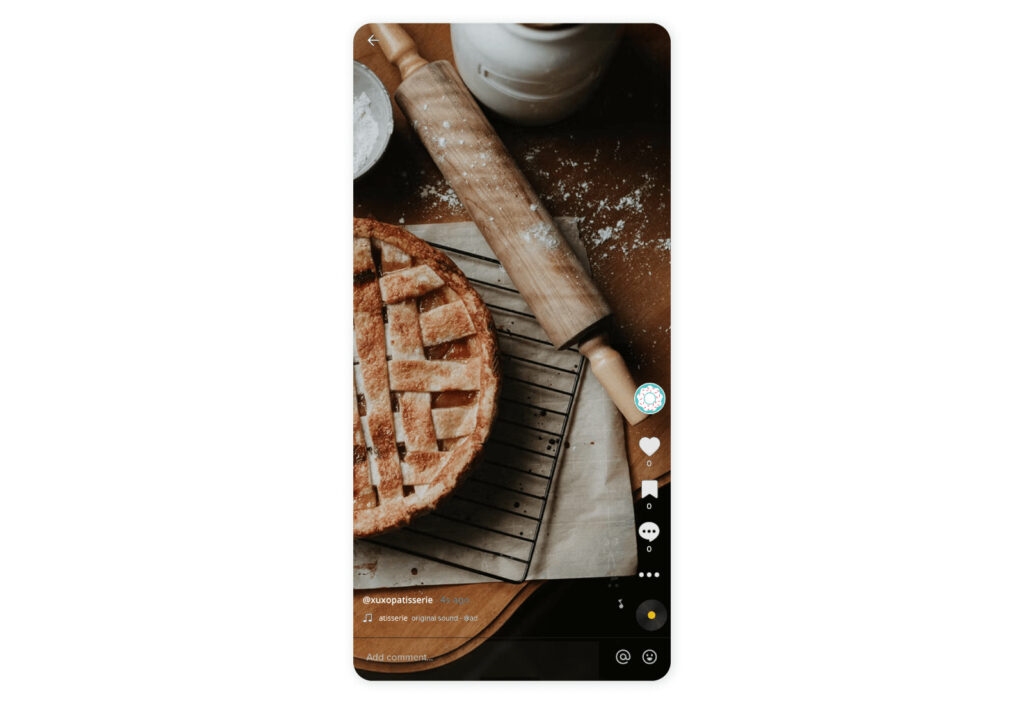 Step 6: Every sound you create on TikTok has its page. Click on the spinning record at the bottom right of your screen to access this page.
This page allows you to do three things:
Rename the original sound you just created to something catchy or easy to search for.
You can automatically use this same sound in another video by clicking on "Use this sound" or tapping on Add to Favourites if you wish to use it again some other time.
Lastly, if the sound you create ends up going viral, you can watch every TikTok video produced with your sound on this page.
How to add a voiceover to your TikTok
Storytelling has become a handy tool for digital creators of all sorts now, and you can use the voiceover function to narrate stories and give interesting perspectives to your videos.
To do this, it's simple, follow the steps listed above to record your video till you get to this editing panel.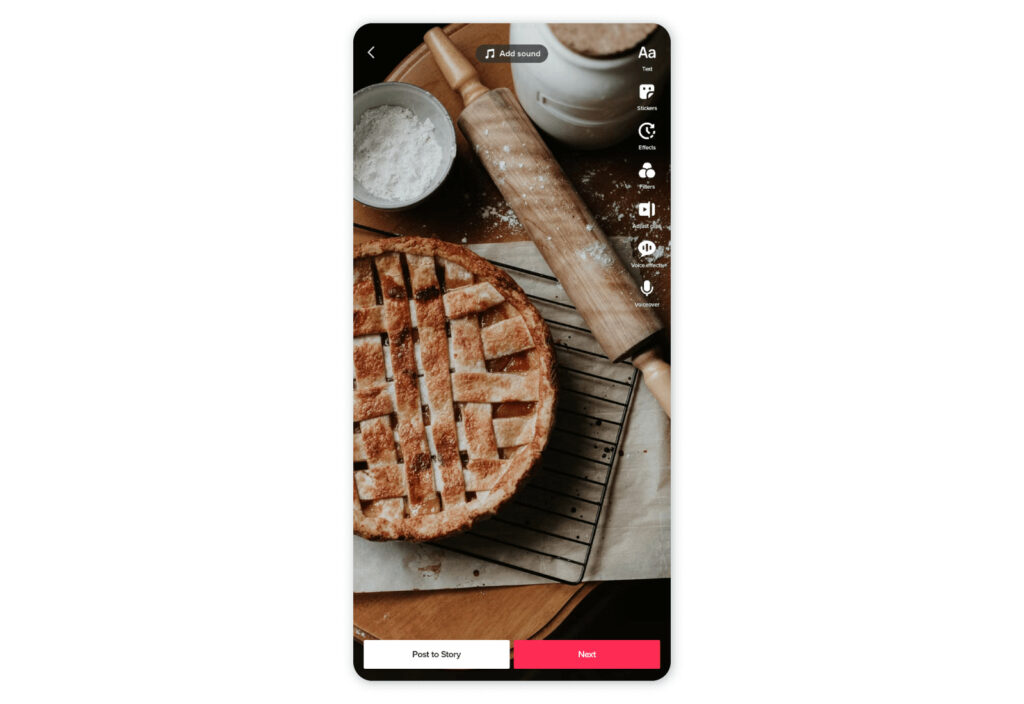 Select Voiceover from the side panel
Then tap or long-press the record button to start your voiceover.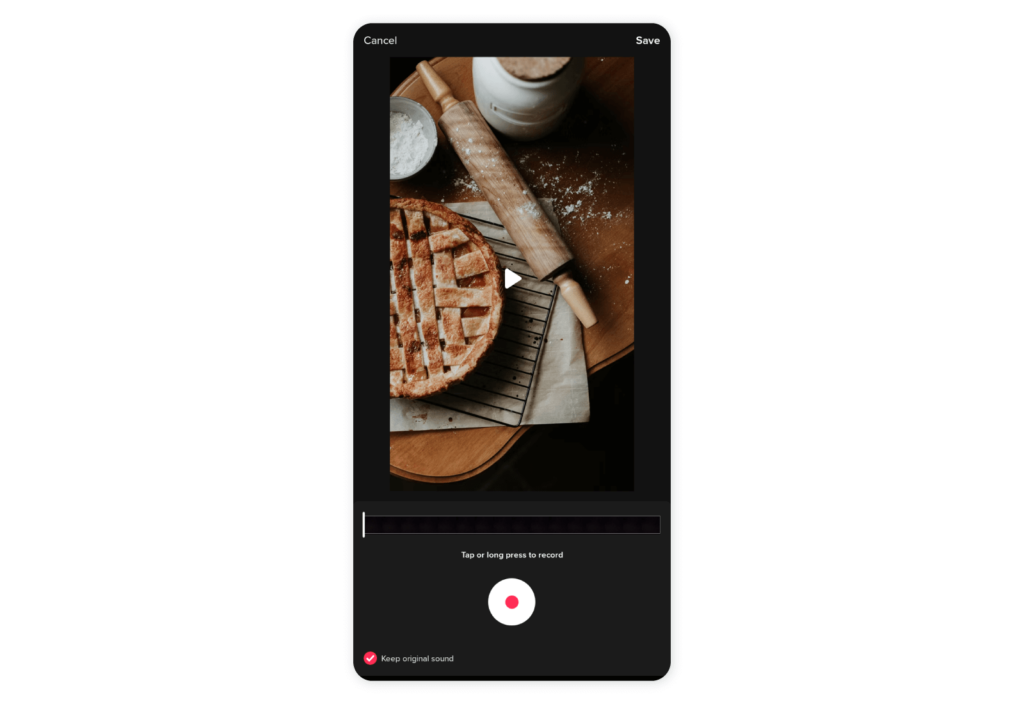 If you want to keep the original sound of the video playing in the background, ensure that option is checked, or else the voiceover you just recorded becomes the custom sound of the video.
Once you are okay with your voiceover, tap save. You can then go ahead to post your video with this new voiceover.
You can also add other sound effects to your sound to spice things up. Just tap voice effects instead of voiceover, and TikTok brings a roll of exciting effects you can add to your sound.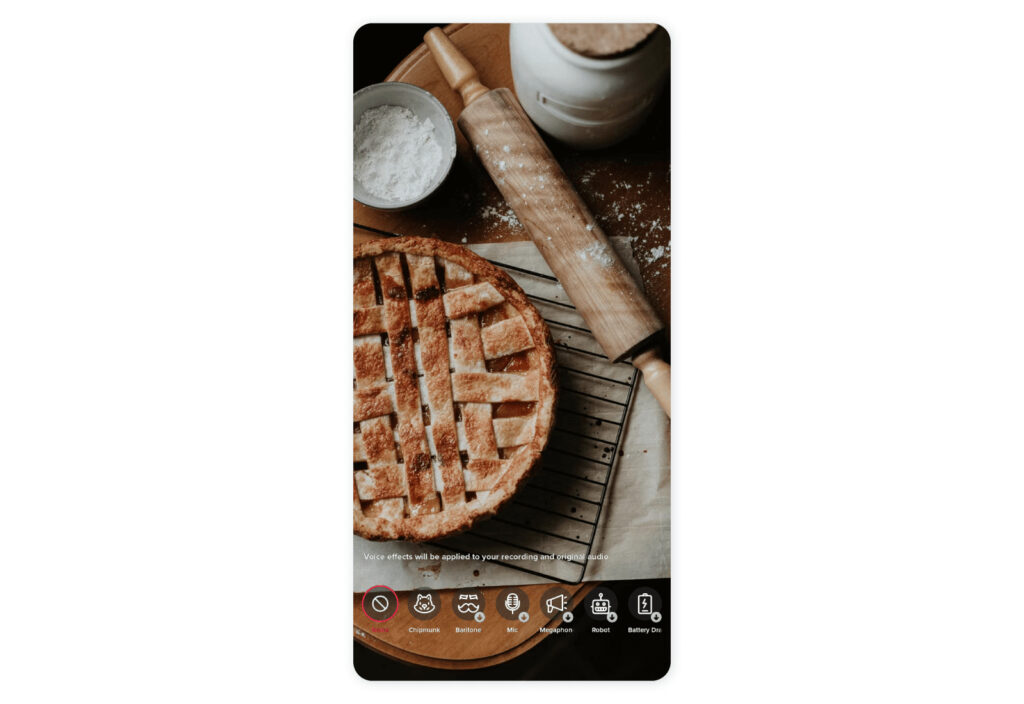 How to add sound to your TikTok videos
If you want to worry less about creating sounds and focus your energy on creating a fun and engaging video, TikTok has got you also.
The platform boasts an extensive music library categorized by different genres, and you can also see which sound is trending at the moment. There are two different ways to search for sounds on TikTok.
Before you start recording or when you are done recording, you can search for sounds by tapping on the "Add sound" located at the top of your screen.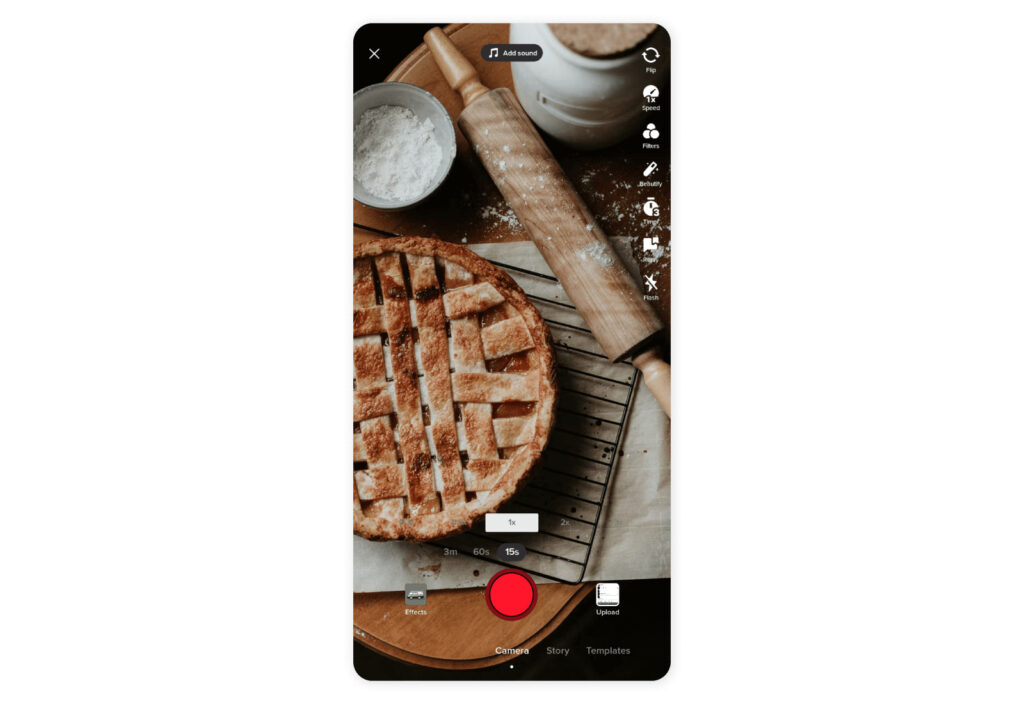 This takes you to a discover page where you can search for different sounds from TikTok's library.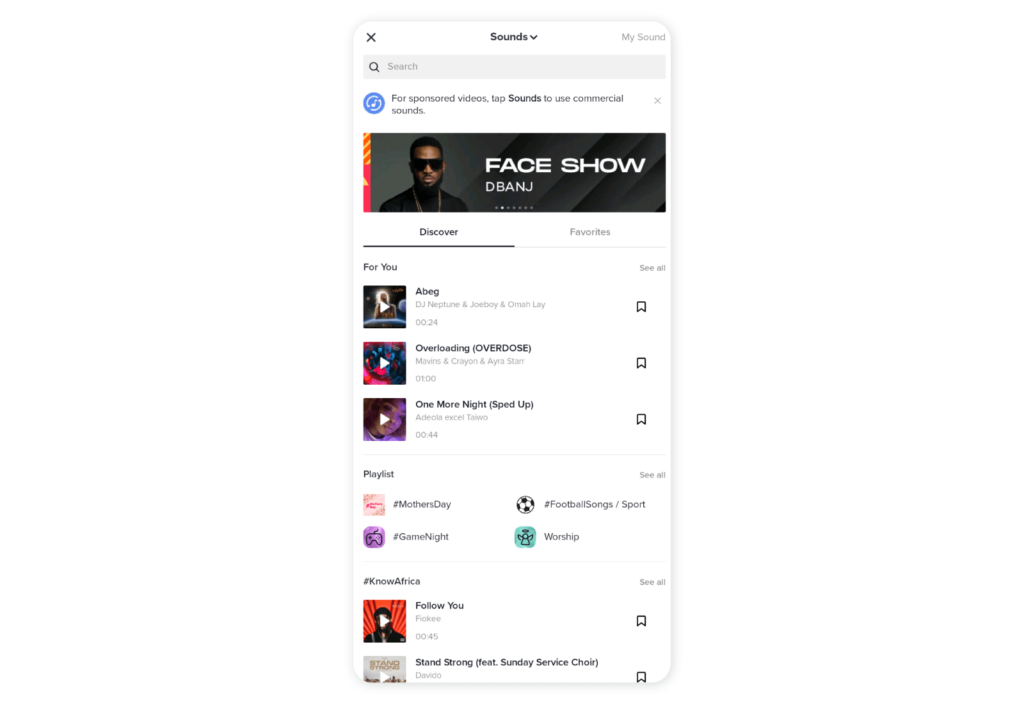 Another way you can find sounds on TikTok is by searching directly for a sound by tapping on the search icon located at the top right corner of the "For You" page.
Related article: How to make playlists on TikTok (+3 reasons why you should)
Just before you go
A common trend with viral sounds on TikTok is that they tend to have branded challenges associated with it, where Tiktokers have to complete a specific task. You can use this to your advantage. Lead the way, start a challenge for your brand with the sound you created and add trending TikTok hashtags to your caption to boost impressions.
Even better, if your marketing team is not on a shoestring budget, you can partner with influencers relevant to your audience to help you spread the word. The good thing is that, no matter how viral your sound or video goes, TikTok would always credit your post as the original.