Social media security guideline: The ultimate guideline to make your social media accounts safe and avoid hacking
Social Media plays a critical role for businesses as it helps to engage with customers, build a relationship with your audience, improve brand awareness, increase traffic, boost sales, and much more. On the other hand, while the main focus of business is on developing social media accounts, staying social media safe is usually an overlooked aspect.
Also, you can check out our free ebook: How to manage social media crises?
Cyber-attacks have risen for the last years and even high-profile accounts fell victim to social media hacking. In 2016, LinkedIn was hacked and millions of credentials data were stolen. Twitter accounts of Wikipedia co-founder Jimmy Wales and Facebook co-founder Mark Zuckerberg which seem too secure to be attacked, were also hacked.
The cost of being abused due to any security gap can result in financial loss, customer mistrust, an embarrassment to your brand, or even legal trouble.
All social media platforms have their own features for keeping your accounts and your information safe that you should know. Here is an ultimate guideline of best practices for different social media platforms.
These are the steps to make your social media accounts safe and avoid hacking:
Social Media News in a Nutshell
Get the latest social media news, insights, and marketing tips in your inbox once a week.
Steps to secure your Facebook Account
Use a strong and unique password
It's a good start to change your password with a password made of a mix of numbers, letters, and special characters. Changing the password once every six months is another good idea to protect your account, thus only the updated members of your business would have the new password. You should take advantage of a password generator to create secure passwords for each time.
Be prepared for a locked out
Set up your trusted contacts and enter accurate information in Account settings in case you ever get locked out. If you have difficulty logging in to your account, don't panic. Your accurate phone number and e-mail address or a recovery code sent to your trusted contacts will help you regain your Facebook account.
Enable Two-Factor Authentication
Two-Factor Authentication for Facebook is a security measure that will allow your account access from a new computer or mobile phone if you enter a special security code.
Check Where you are logged in
When you see anything suspicious or you are not sure whether you logged out or not, Facebook can track it for you. "Where you logged in" allows you to see all the sessions that your Facebook account already logged into, under the section Account Settings and Security Settings. Then, it's your decision to end any session you want.
Think before Using Facebook to access third party apps.
Be selective about using your Facebook account before connecting to an app. If the third-party app is hacked, your data may be copied on their servers. You should check your connected apps page on Facebook regularly.
Try Facebook In-house Security Check up
To check how to stay safe and secure your Facebook account and check the most important privacy basics in a couple of minutes with the help of the security checkup tool of Facebook.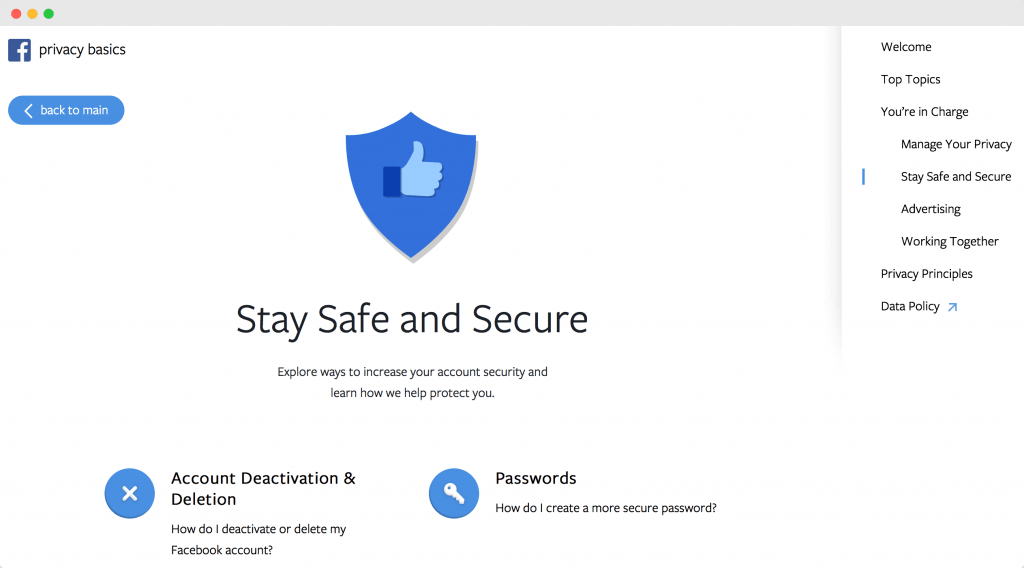 2. Steps to secure your Instagram Account
Create a strong password
Pick a complex password and don't use it anywhere else on the internet. To create a strong one, password managers are advised by most experts. Changing it regularly can also be helpful to protect your account from being hacked.
Turn on two-factor authentication (2FA)
When someone tries to log in your Instagram account from an unrecognized device, the two-factor authentication method won't let unless you confirm your login code which is sent to your phone.
Revoke access to third-party- apps
If you've ever used a third-party app, they may still have to access your account or may attempt to use your account in an inappropriate way. To track them and stop their allowance, revoke access to any unauthorized third-party apps.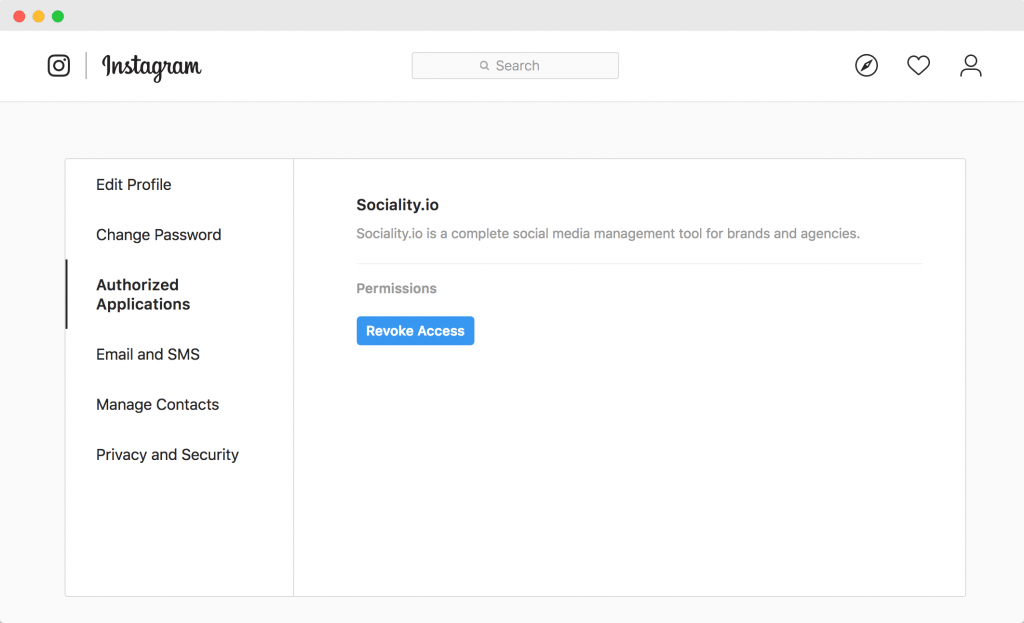 Check tips for staying safe on Instagram
To stay safe on Instagram and secure your account, you should use the tools and best practices on the Instagram help page.

3. Steps to secure your Twitter Account
Check how secure your password is
The strength of your password is the most essential part of keeping your Twitter account safe. You can benefit from password security checker tools which will approximately show you how long it would take to crack your password or the best password managers.
Enable Login Verification
Login verification is a two-factor authentication feature that comes after setting a strong password to protect your Twitter account to be hacked. Enabling Login Verification, won't let any attempt to log into your account on a new device by requesting to verify your identity.
Check your connected Apps
You may have forgotten the Apps you've authorized but you should realize that they have full access to your Twitter account and all your data. So, it's important to revoke untrustworthy apps from the Apps tab in your Twitter Account setting.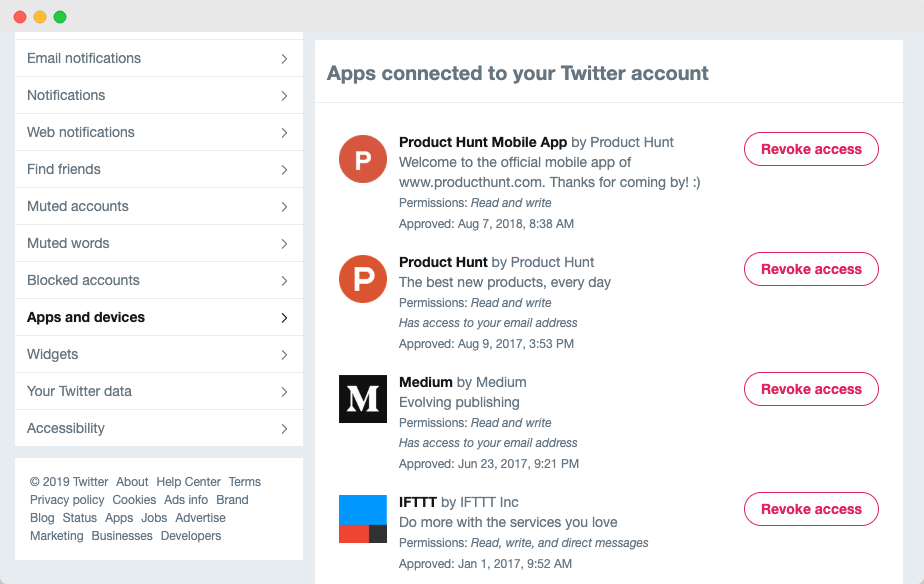 Up-to-date your vulnerable Apps
Software vulnerabilities may appear through outdated software. Keeping up to date with your operating systems and browsers can protect your computer against cyber crooks.

4. Steps to secure your LinkedIn Account
Pick a strong Password
A strong password includes randomly added capital letters, punctuation, symbols, and numbers. To be safe, you should change your password regularly and don't use it for multiple accounts.
Turn on Two-Factor security
Two-Step verification is a must to prevent unauthorized access to your LinkedIn account. Once you set up two-step verification, you will be requested a security code for every attempt to log into your account from an unrecognized device via text message on your mobile phone.
Check devices connected from an unknown device
This feature helps you to check which devices you are still connected to and what sessions are still active. To keep your LinkedIn account safe, disconnect it from unauthorized devices.

5. Steps to secure your YouTube Account
Select a strong Password
Strength of your password is critical to keep your YouTube account safe. Use a password manager to generate a strong password and change it every few months.
Update your browser
Check what browser version you are using and download the newest version. When you update your browser, you get the latest security updates.
Set up Two-Step verification
Two-Step verification keeps your account safe, even if your password got hacked or there is suspicious activity on your account. A security code will be sent to your phone number or email address when someone tries to log in to your Youtube account without your permission.
Go to your Google account.
Click personal info.
Add a recovery phone and an email address.
Check the permissions to log in
If you manage your YouTube channel with multiple people, you should check who you granted access to your account. Then revoke the permission of anyone if needed.
Perform a security Check up
You can strengthen your security, add extra protection and check recent security events of your account with the help of the Google security checkup tool.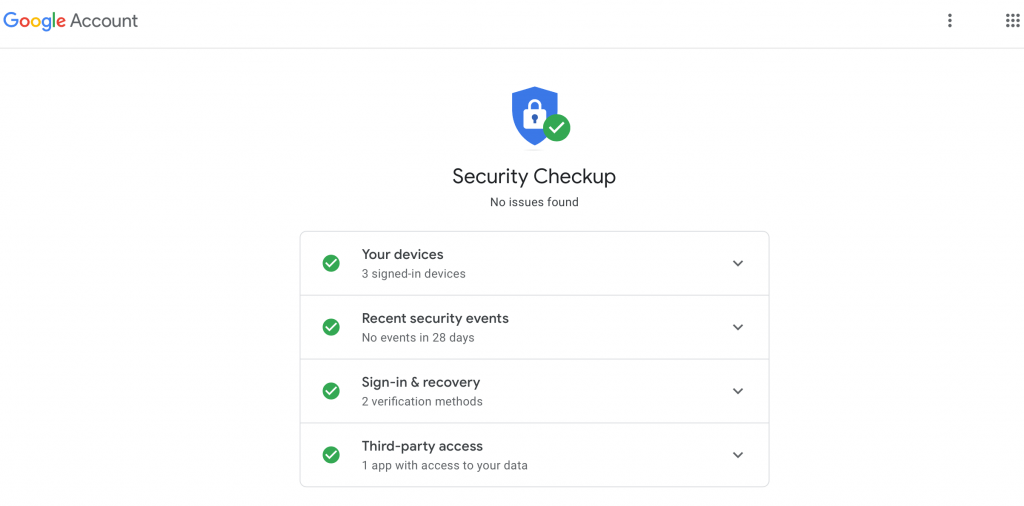 6. Secure your social media accounts of your company
Besides all of these steps, make sure that you are not sharing your company's social media accounts passwords with your team members. The best way to secure all your social media accounts of your company is to use social media management tools such as Sociality.io which you can manage the permission levels of your team members.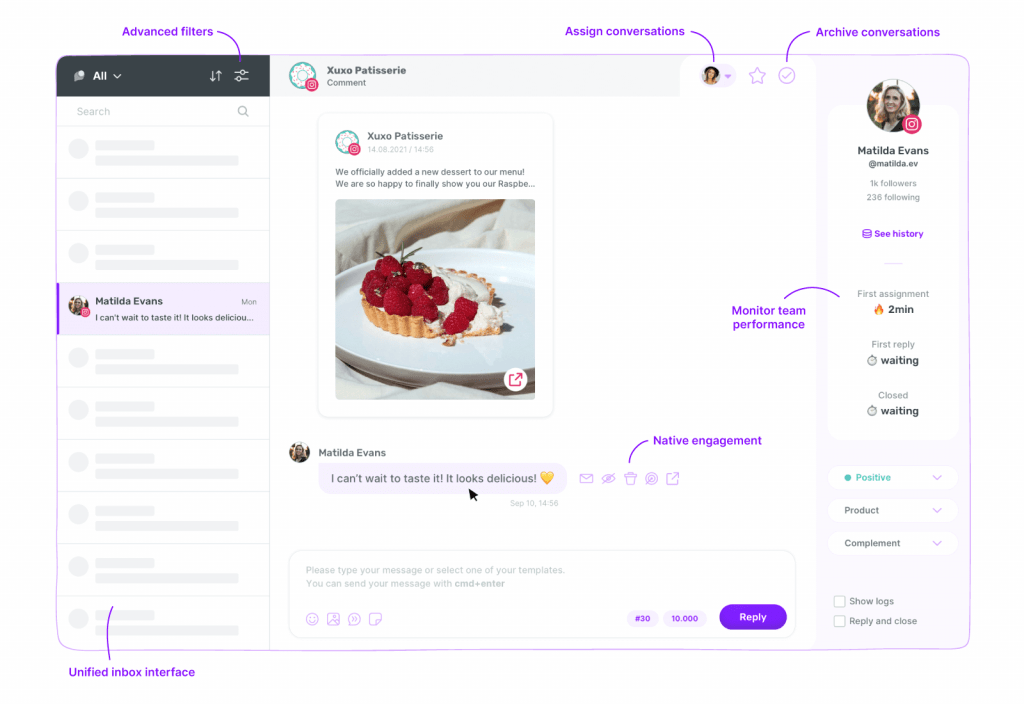 Sociality.io not only secures all your business social media accounts but also increases the efficiency of your social media workflow.
Keeping our customers' data protected at all times is our highest priority. Check out the Sociality.io Security page for our commitment.