What does BTS mean on Instagram? Exploring the 3 common BTS meanings
On social media, posts and conversations often involve slang and acronyms, and, unsurprisingly, figuring out what they stand for can take time. If you are handling social media for your business—responding to comments or even creating content, it is important that you are aware of these acronyms to better understand and respond. BTS is one such acronym whose meanings may vary, and if you want to be on top of the social media trends, you might want to know the BTS meaning on Instagram.
So, let's get started.
Social Media News in a Nutshell
Get the latest social media news, insights, and marketing tips in your inbox once a week.
What does BTS mean on Instagram?
The simple answer is that BTS or #bts can have many meanings on Instagram. In the majority of cases, if the BTS acronym is used by a brand or business, then BTS stands for behind-the-scenes. However, the meaning may vary depending on the context.
What does BTS stand for?
Here are the probable meanings of BTS on Instagram.
Behind-the-scenes
The behind-the-scenes content can be a great way to show the real side of your business. Moving away from conventional stock photos or self-promotional posts, this type of content engages your audience more authentically. Many brands have successfully used behind-the-scenes content to increase brand awareness and loyalty.
BTS content can include the following.
Stories from your day-to-day work or life routine
Snippets of your company's culture and values
Showing off your workplace or store
Featuring the people who work for or support your business, including employees, vendors, and customers
The hustle and bustle around an event or product launch
Some common hashtags used for behind-the-scenes are #bts #behindthescenes #behindthescene, and #behindthescenes🎬.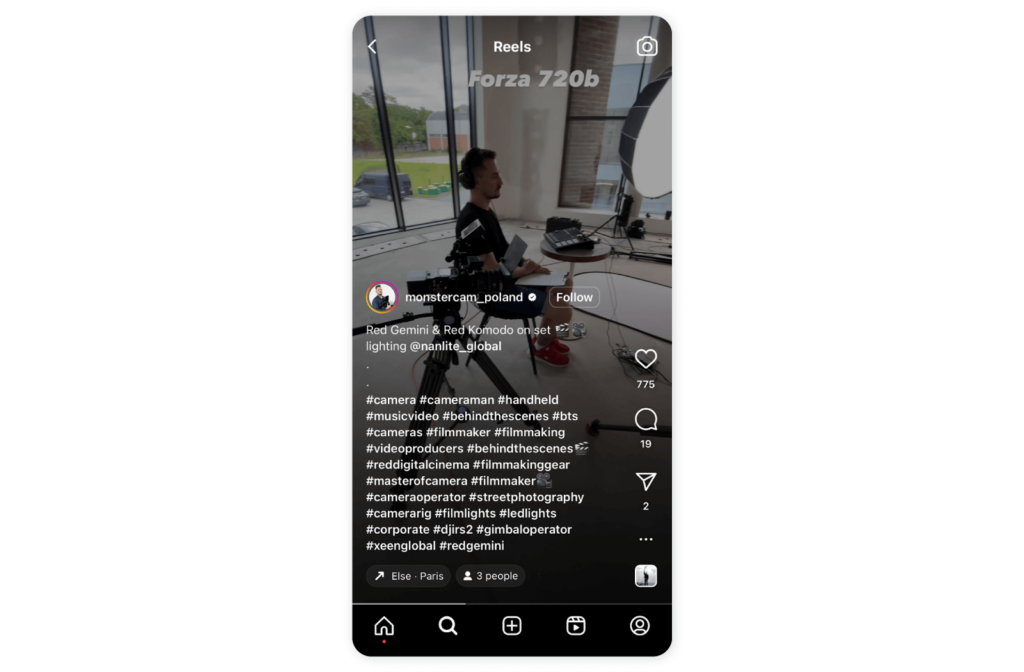 However, BTS is not only used on Instagram. Content creators also use it on Twitter and YouTube to share their behind-the-scenes content.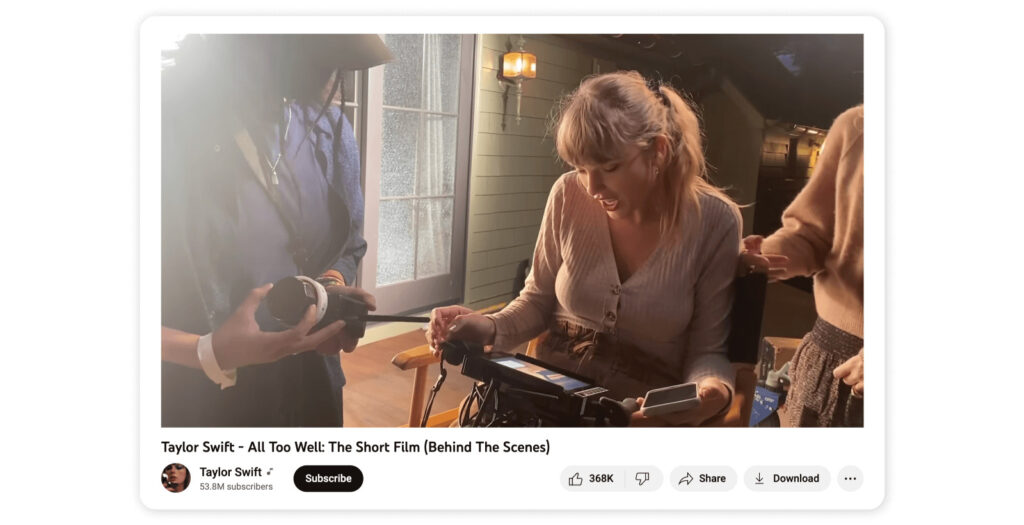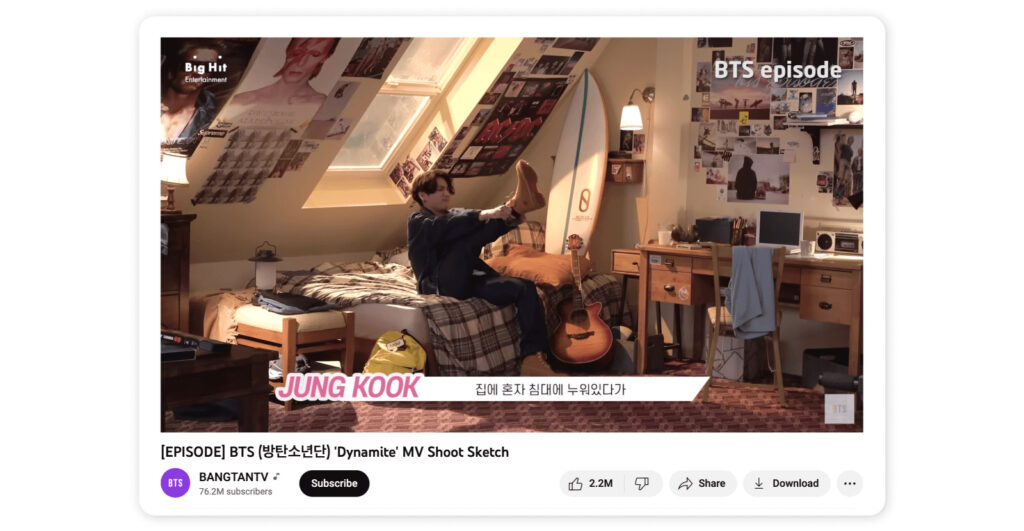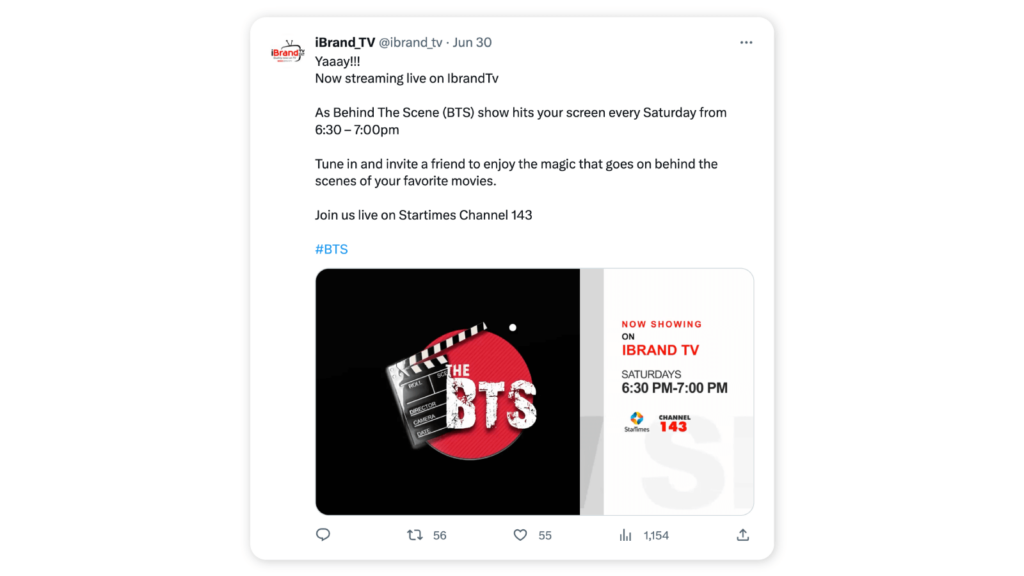 Bangtan Sonyeondan (K-Pop band)
In a huge number of posts and content across social media, BTS stands for Bangtan Sonyeondan which in Korean translates to Bulletproof Boy Scouts or Bagtan Boys. Also called Beyond the Scene, BTS is a South Korean K-pop band that found international fame in the 2010s. This Grammy-nominated band has seven —RM, Jin, Suga, J-Hope, Jimin, V and Jungkook.
Some of the common hashtags used for the BTS band include #bts #btsarmy #bangtan #bangtanboys, and #btsff.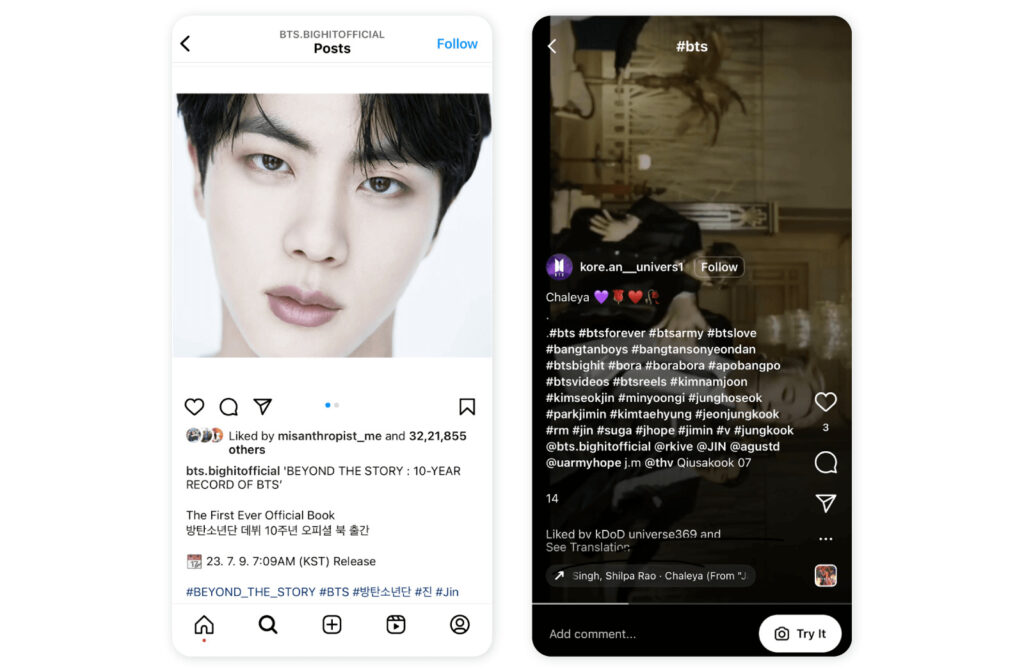 Other Meanings of BTS
Apart from Instagram, Twitter, and YouTube, the BTS acronym is also used on TikTok and in texting. Let us discover the other BTS slang meaning.
What does BTS mean on TikTok
On TikTok, BTS is used either for the South Korean K-pop band or behind-the-scenes. Here are some examples.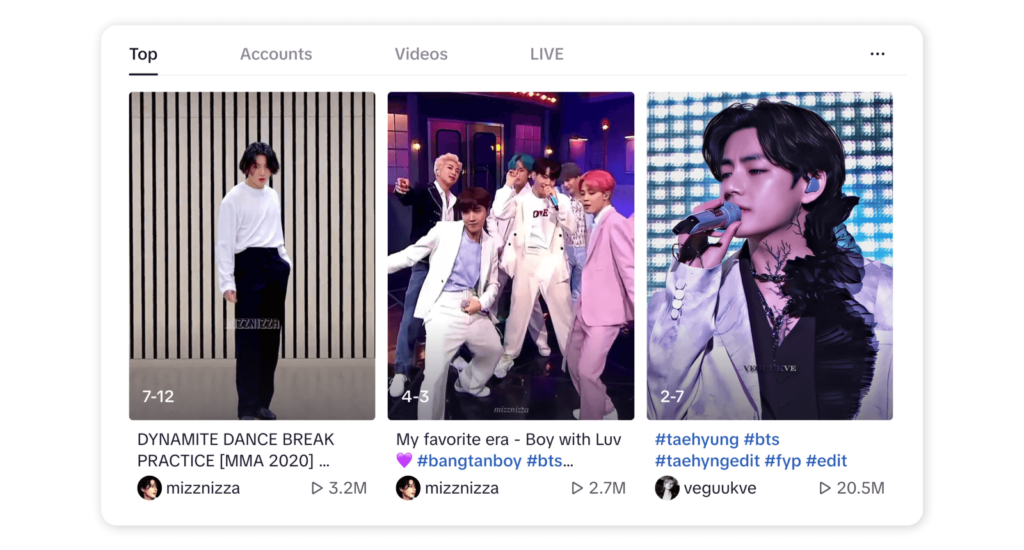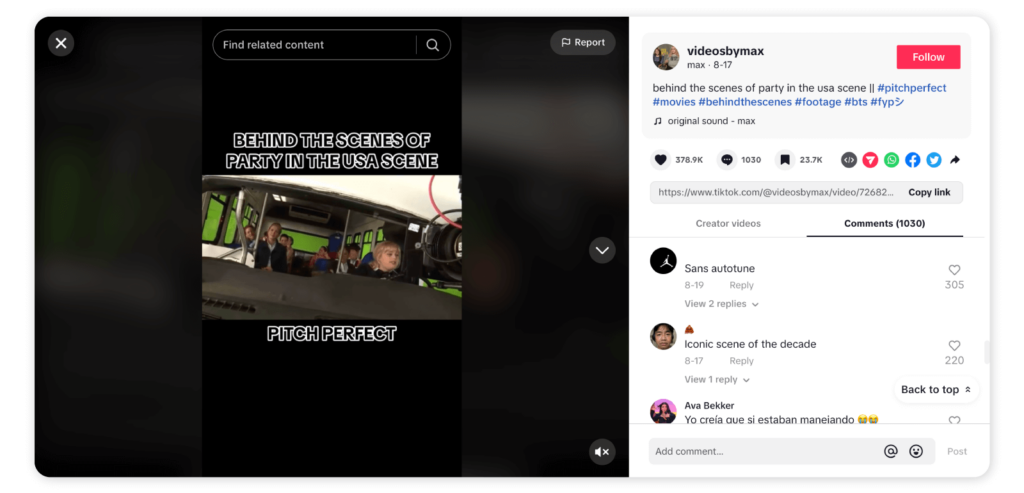 What does BTS stand for in texting
In texting, BTS usually stands for be there soon. If you are texting BTS, it means that you are on your way to the specified location and will reach there shortly.
In texting, BTS can also be used for slang such as better than sex, back to school, born to sing, born to scheme, between the sheets, and before the storm.
Final Words
BTS is a common acronym and has different meanings on social media and texting. If you are managing social media accounts for your business, then it is important to know the usage of BTS to understand the context. BTS can either mean behind-the-scenes or the insanely popular South Korean K-pop music band. However, in texting, it has different meanings, as discussed above.