How to create engaging short videos for social media?
In 1996 Bill Gates said a famous quote: "Content is a king," describing the future of the internet. In 2022 we can paraphrase him with the "Video content is a king" quote according to fresh statistics from Wyzowl:
86% of businesses use video as a marketing tool.
92% of marketers value social media videos as an 'important part' of their marketing strategy.
87% of marketers say video has increased traffic.
86% of marketers say video has helped them generate leads.
81% of marketers say video has increased sales.
This article aims to equip digital marketers with pro tips on making social media videos for business. Our guide will help you to boost visual engagement to the next level:
Social Media News in a Nutshell
Get the latest social media news, insights, and marketing tips in your inbox once a week.
Create a social media video strategy
Creating video content is not as hard as it may seem. First, you need to set the goals you want to achieve with the video content.
Define your projects, products, or services that are important for you to promote.
Set realistic goals and the purpose of the video.
Identify your target audiences, their needs, and what kind of social media platform they use.
List your inspirations, ideas, and tips to make your video more attractive to your community.
How to start the video?
The web is full of distractions, and the user's attention is a new currency. That's why the very first 3 seconds of the video are important. You have to catch and hold the viewer's attention in those seconds. So, keep your introduction short, informative, and add a little bit of spice.
Check out the Old Spice videos. The dynamic and catchy opening of any commercial ad is their visit card: https://www.youtube.com/watch?v=owGykVbfgUE.
Another great example from Google starts with action and graphics: https://www.instagram.com/p/CYHSGXUjmUG/
To start a video with a direct narrative line also is a good idea. Duolingo's example shows why: https://www.instagram.com/p/CYo1KonsqPM/
Types of short videos
Depending on the social media platforms, short videos can be in various formats:
1. Live-action videos. It's about recording or moving real people and using real locations. This video can be anything and on any topic – tutorials, commercials, challenges, presentations, etc.
One of the greatest examples of live-action videos is a 1 million subscribers @Eva.stories Instagram account. The page portrays a story of a Jewish girl by imagining she had documented her days on a smartphone during World War II. The main drama happens on Instagram Stories, where Eva shows her life before and after antisemitic rules. She uses stickers, boomerangs in her Stories, behaves like a modern teenager despite her clothes and interior from a different era.
The authors tell the history to the young generation using their language, style, and platform by creating the first Instagram Stories series.
Brands can also adjust new video tools of social media platforms for the audience. For example, Marvel and Sony made their promotional campaign before the new "Spiderman" movie by creating a TikTok account for a fictional News agency from the Spiderman universe. Result – one million followers and a crazy amount of views.
2. Video explainers. There is a golden rule for producing explainer videos:
The more difficult the content is to comprehend (numbers, complicated schemes), the easier the video should be. Thus, many companies use animation to explain everything in easy steps. The animation could be in 2D, 3D formats, whiteboard, or combined with live footage of a spokesperson.
As the best example, look at the Ted Ed and Kurzgesagt Youtube accounts. They explain complex topics of history, medicine, psychology, physics, mathematics, and scientific theories through visual graphics and have millions of subscribers. What is the secret behind it? Simplification.
The same with business tutorials; explain your topic as short and simple as you can. Or just show how to use, cook and understand your product or service.
3. Screencast videos. A screencast (or screen capture) is a digital recording of a computer screen with a voiceover. It is a low-cost training method that is regularly used by tech companies to demonstrate a software product.
For example, look at the screencast video combined with live-action on Google's TikTok. Easy, fun, and short.
Pro-tip: 85% of videos on Facebook are watched without sound. Make sure to provide captions or subtitles on videos.
What is the optimal length of videos?
It depends on your social media video marketing strategy and the type of the video, but there is another golden rule: The Shorter – The Better. According to various studies, for the best interaction, social media videos shouldn't be longer than 2 minutes:
| | | |
| --- | --- | --- |
| Social media platform | Best length | Maximum length |
| Instagram videos | 1 minute | 15 minutes |
| Instagram stories | 15 seconds | Currently testing 60 seconds format |
| Reels on Instagram | 15 to 60 seconds | 60 seconds |
| Facebook videos | Less than 1 minute | 240 minutes |
| Facebook stories | 20 seconds | 20 seconds |
| TikTok video | 7-15 seconds | 10 minutes |
| Twitter video length | 44 seconds | 140 seconds |
| YouTube video | 2 minutes | 12 hours |
| Snapchat video | 7 seconds | 3 minutes |
| Pinterest video | 6 to 15 seconds | 60 seconds |
Tell a story that evokes emotions
To receive immediate empathy on social media, brands tell their stories about people. Not about round tables and reports. For example, Nike made a whole video campaign around the story of Eliud Kipchoge's dream – a runner who made the impossible possible. He broke the two-hour marathon barrier on 12 October 2019 and set a new world record. Guess which shoes he wore? Brilliant marketing strategy.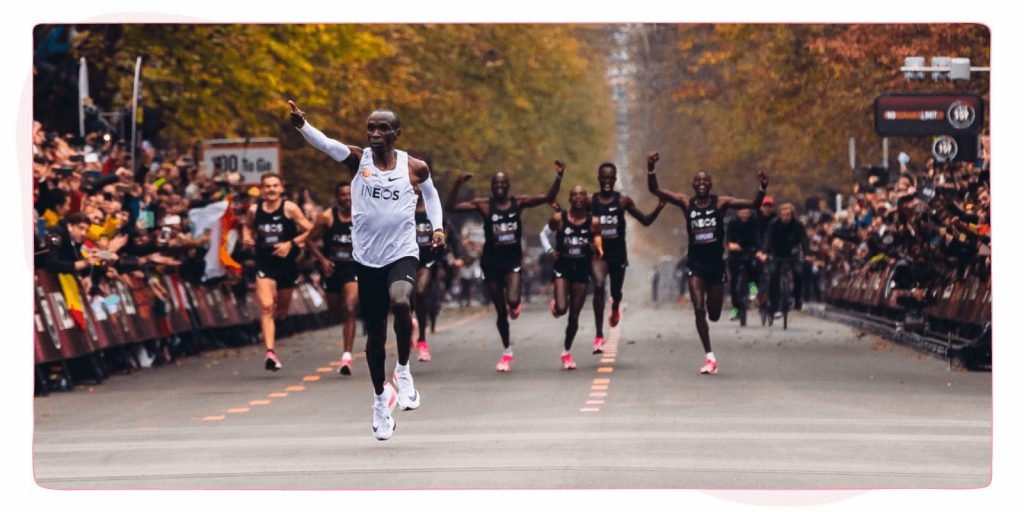 Humanizing and personalizing brands also explains the latest trend of having a formal-informal TikTok account for businesses. Dancing, making funny videos, and joining challenges – attract more empathy amongst young adults. Generation Z and Millennials like the idea that corporations are becoming more human (while probably creating a healthy work environment) and are more likely to order or use their services.
For example, take a look at the Ryanair low-cost carrier's TikTok. They are absolute favorites of the platform's audience. The company keeps up with the latest trends and balances professional etiquette and a good sense of humor.
Another great example is Washington Post TikToks. They have a good understanding of the platform. The news agency creates informative, funny stories and shows the real-life journalists behind the articles.
Therefore, to create an emotional connection with customers in every video, it must have an idea, a hero, and a message.
Video Editing Tools
Producing videos might seem hard, but editing tools are getting more intuitive and easy each year. Check out social media video maker apps and websites for beginners and pros:
1. InShot
InShot is popular among TikTok marketers because it's quick and easy to handle. The mobile app can edit both photo and video content. Besides editing tools, it has sizing guidelines, sound effects, free vlog music, filters, effects, text, and emojis. The app is free and available for both iOS and Android. However, to remove watermarks on videos you need to upgrade InShot with a paid subscription.
Pricing:
Free plan
Additional features: $1.99–$3.99
InShot Pro: $3.99/monthly and $14.99/yearly
InShot Pro: $34.99/permanently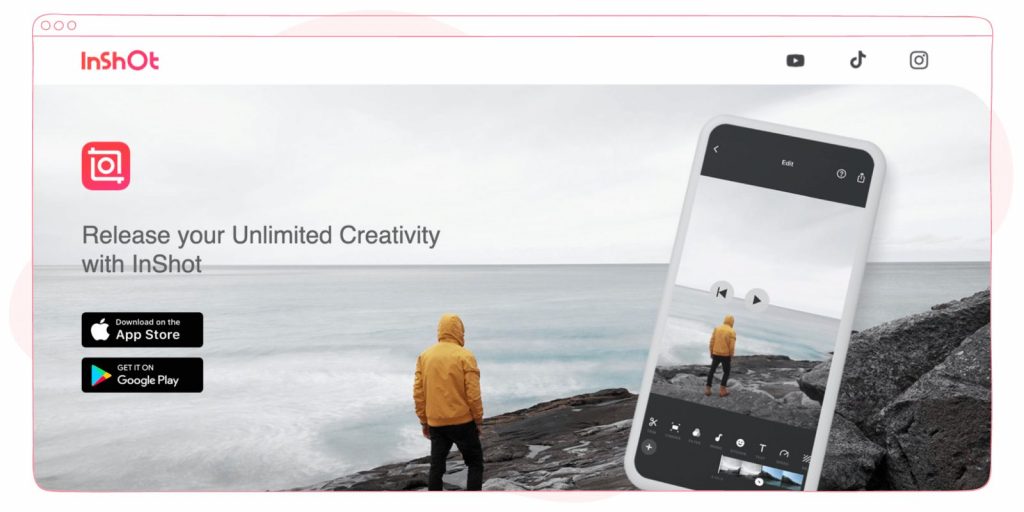 2. Canva
Canva is a worldwide famous website for creating video content for social media. It has hundreds of editable video templates with multiple designs for all the platforms. You need to choose the right template and modify it with your footage. Then add text, audio, or photo, and voila.   
Pricing:
Free plan
Canva Pro: $12.99/monthly and $119.99/yearly
Canva Enterprise: contact sales or request demo
*Canva Pro is free for education and non-profit.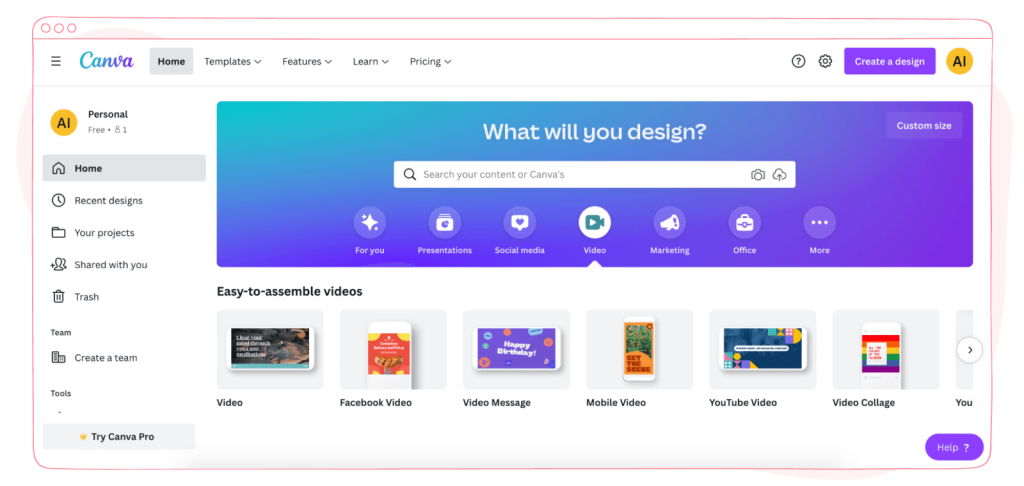 3. Filmora
Filmora is one of the best desktop programs for video creators. It has a user-friendly interface and is available for both macOS and Windows systems. Filmora offers diverse video features and can import video, audio, music in various formats.
Pricing:
Individual Plan: $39.99-$51.99/yearly
Individual Lifetime Plan: $69.99-$79.99
Business Plan: $89.99/yearly
Business Lifetime Plan -$149.99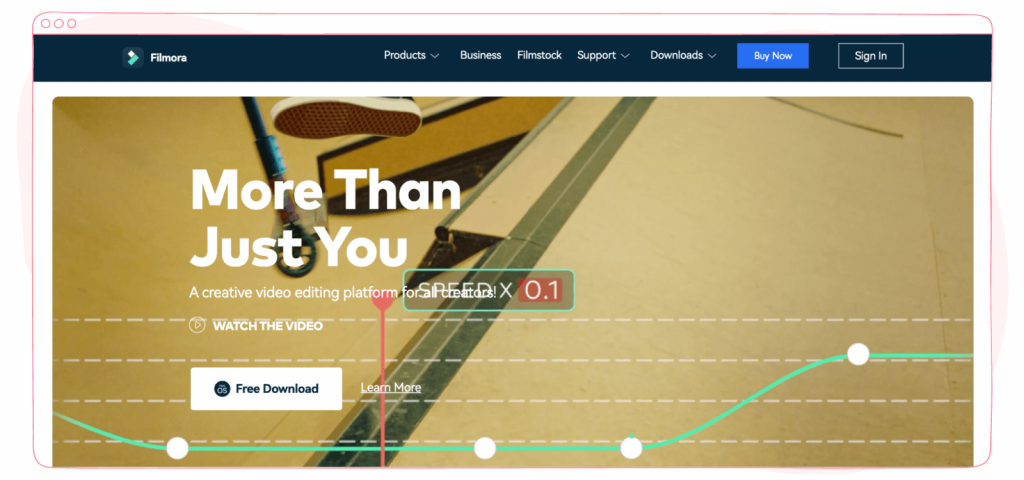 4. GoPro Quick
In addition to editing tools and filters, the app has handy features such as auto-sync video with music, freeze frames, and video speed control. Available on both App Store and Play Market.
Pricing:
Free plan
Additional features – $1.99/monthly
Additional features – $9.99/yearly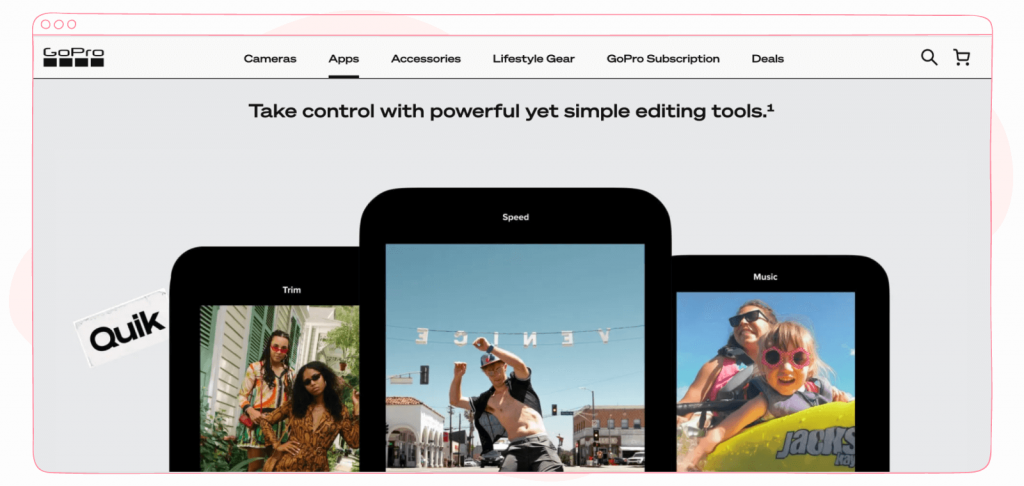 Adobe Premiere Rush is a simplified version of Premiere Pro – a bigger suite of tools for video professionals. The short video app is user-friendly and will be perfect for beginners. Besides standard edition tools, Rush offers color-grading presets, graphics, transitions, and hundreds of sound effects. The app can be downloaded for free on macOS, Windows, iOS, and Android.
Pricing:
Free plan
Additional features +100GB of cloud storage – $9.99/monthly.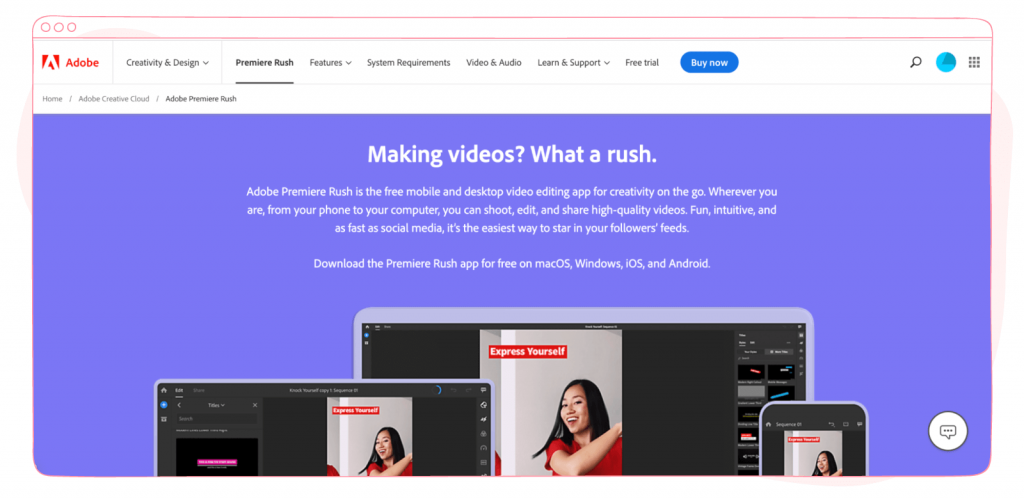 To check where else you can find free video background music, read our article here.
To wrap up, we would like to summarize the insights highlighted in this article. Here are social media video best practices:
Personalize your brand and projects. Tell your story.
Simplify and keep your video short.
Keep up with the latest trends and be where your audience prefers to be.
A 1-minute video is the best average length.