How to include your social media activities in your business continuity plan?
With numerous threats lurking for unaware entrepreneurs, it is never too early to start thinking about the best ways to keep your company safe. Whether you run a small enterprise or are a part of an enormous corporation, you need to find practical solutions to keep your business afloat.
Drafting emergency operation plans and tackling other facets of the business continuity plan before anything happens to your organization is crucial, especially today. However, there is much more to it than just opting for the complete business continuity management software and investing in cybersecurity. You need to protect all elements of your business, which social media might help you achieve.
As more and more companies rely on social media to connect with their customers, sites like Facebook and Twitter start playing more significant roles in their policies regarding handling a crisis. How can social media prevent your company from a catastrophe? The answer to this question lies in successfully implementing social media activities in your business continuity plan. Here is how you can do that.
Social Media News in a Nutshell
Get the latest social media news, insights, and marketing tips in your inbox once a week.
Make social media your backup communication channels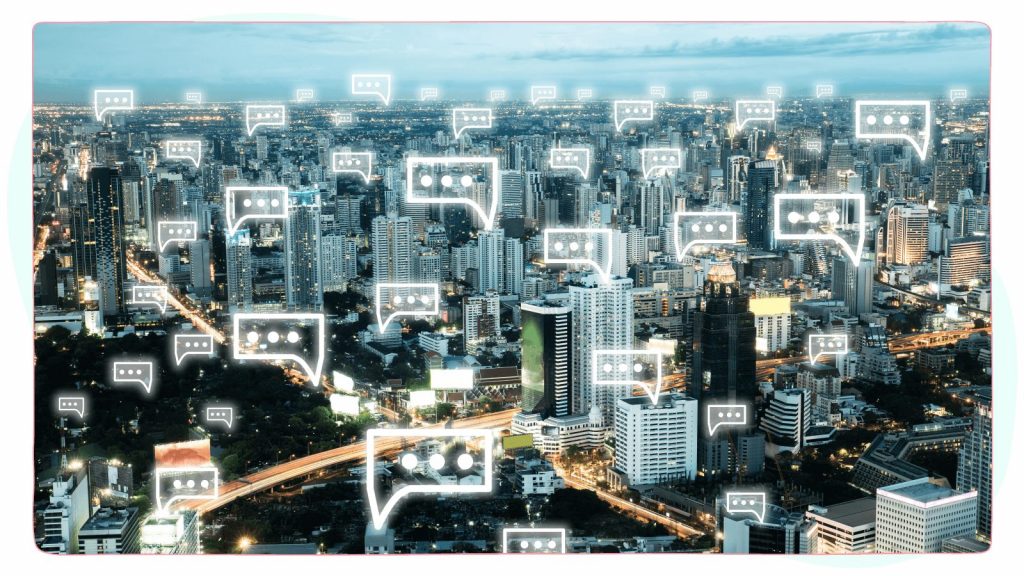 As the genesis of social media platforms has remarkably improved the flow of information, it is hardly surprising that they have become significant communication hubs. These virtual environments make sharing the latest news and developments with a broad audience extremely straightforward, which is especially beneficial for businesses.
🥁 Related article: Sharing our top-secret new social media platforms
By implementing your social media channels into your business continuity plan, you ensure your customers will stay informed at all times. Much like a call center phone system, they will also make the task of reaching your business less tiresome for potential clients.
Even during turbulent times, you can depend on your social media to stay in touch with your clients. Similarly, when everything else fails, you can use social media to establish communication channels between your departments, allowing you to get back to work immediately after a crisis strikes.
As such, you can use social media to proliferate both your internal and external communications.
External communication
To make your external communication bulletproof, you should train your employees on how to manage social media team and accounts successfully. It includes not only what and when to post but also how to keep your business's social media accounts safe.
Ensure your employees understand the risks of using outdated software and opening links from unknown sources. Furthermore, secure your social media accounts with encrypted passwords and invest in cybersecurity training for your employees. Doing so will ensure everything runs smoothly.
Still, you should not forget to provide your employees with actionable tips on how to run a social media site. Strive to achieve a coherent brand image by determining one core message you want to share with your audience. Once you manage to make all your social media channels speak and act in unison, your communication with clients during crises will significantly improve.
Internal communication
Another way of using social media channels in times of crisis is transforming them into backup crisis communication channels for your teams. Besides using Twitter and Facebook to let your clients know about your stance on the ongoing events or share the latest updates regarding your newest product or service, you can use these platforms to improve collaboration between departments.
For example, you could create a group on Facebook for your employees to share the latest news regarding dealing with the issues currently haunting your company. Alternatively, you may create separate groups or chats for each of your teams. This way, you can prevent a situation where team members of one department cannot reach each other due to technical difficulties caused by failing in-house infrastructure.
Use social media as predictive tools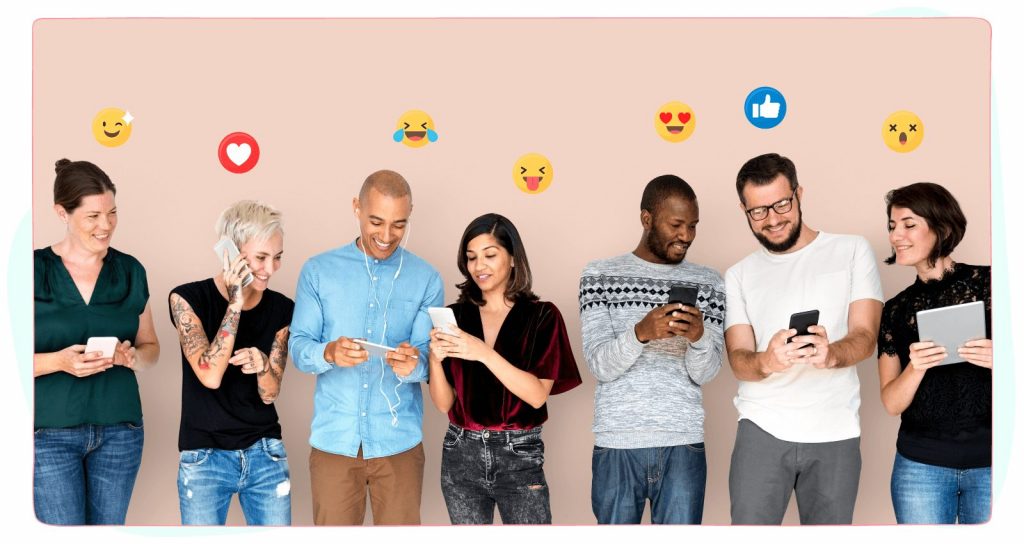 Because social media feature highly engaged communities that love to voice their opinions on various subjects, they are excellent tools to predict future trends and threats. As a result, sometimes, the only thing you need to prevent a catastrophe is a well-versed social media specialist.
Nevertheless, while you can use data from social media sites to see into the future, you might reach different conclusions depending on what you are looking for. With this in mind, it is advisable to differentiate between searching for threats and potential opportunities to explore.
Searching for threats
You may begin searching for threats by looking up profiles of other businesses in your niche. Doing so allows you to gain valuable insight into the actions of your competitors and what issues they are currently facing. If a rival company shares unfortunate news of problems, you can use this example to learn about threats that may also befall your business.
Another good way to search for threats is by examining the feedback provided by your customers on your social media sites. If some issues are brought up more often than others, it may indicate that your organization might have some previously unnoticed matters to deal with. Moreover, your clients can act as a voice of reason, pushing back on unwelcome changes that may harm the company's reputation and finances.
Searching for opportunities
If you yearn for new opportunities, social media sites are as good a place as any to gather drops of knowledge that you can later convert into astonishing achievements. Much like in the case of threats, your customers' opinions might help you unlock your company's true potential. You can use their ideas to grow your client base, attract top-level industry talents to join your team, and streamline your business operations.
Besides showcasing areas to improve, their feedback can help you establish prevalent trends or discover what your organization is truly about. More often than not, your customers will be the first to detect any inconsistencies in your policies or how you do business. Use these insights to make your enterprise better than ever by selecting the most advantageous of proposed changes.
Using social media tools like Google Alerts is also beneficial, as it will enable you to always stay in the loop — regardless of the current situation. It can contribute to your company's continuity plan by acting as soon as a window for grabbing an opportunity opens. With such a well-prepared scheme, your company will be ready to face challenges for many years to come.
The bottom line
Although we live in turbulent times, it does not have to be detrimental to your company's image. Even when catastrophic events run rampant, you should keep calm and address them in a collected manner. One tool you can use to achieve this result is social media.
With the help of sites like Twitter and Facebook, you can get your message across multiple communications channels, allowing you to reach out to your target audience and employees. Similarly, social media allows you to detect potentially dangerous trends and vulnerabilities in your current policies or ways of doing business. You can also use them to prepare for the upcoming opportunities, jumping on the occasion as soon as it arrives.
If you want to prepare your company to weather every storm, consider following the aforementioned tips. Thanks to it, you will notice that you can stay ahead of the competition even during the hardest of times. Good luck!