How to change the background color of Instagram Stories?
Instagram Stories are by far the most popular feature of Instagram. Starting from how to change the background color of Instagram Stories, today, we will dig into the hacks and tactics we all can use to boost up our creativity when creating IG Stories. Additionally, we'll cover with you all you need to know about aesthetic Instagram Story background templates and share the best sources. 
Social Media News in a Nutshell
Get the latest social media news, insights, and marketing tips in your inbox once a week.
Changing the Instagram Stories background color methods
You can customize your Instagram Story background in two methods.
How to change Instagram Story background color if it contains an image or video
Most often, Instagram Stories include an image or video. So unless your content fills up the entire screen, your Story will incorporate some blank spaces in the background.
To deal with them, you'll be using the Draw tool. Although this method is a bit imprecise and a little secretive, it allows you to pick any color you want for your background.
Also, those with a branded color that doesn't exist within Instagram's default color wheel often choose this creative method.
Open Instagram Stories
Use your camera to take a photo or a video, or choose an existing image from your camera roll.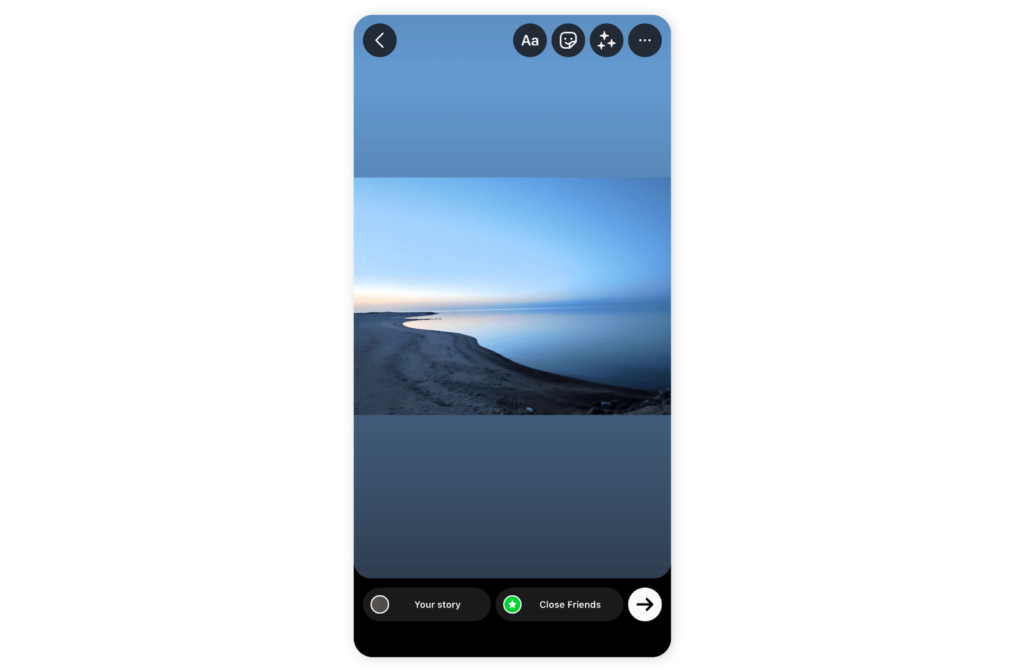 Tap the three-dot icon in the upper right-hand corner of the screen
Then select the Draw tool.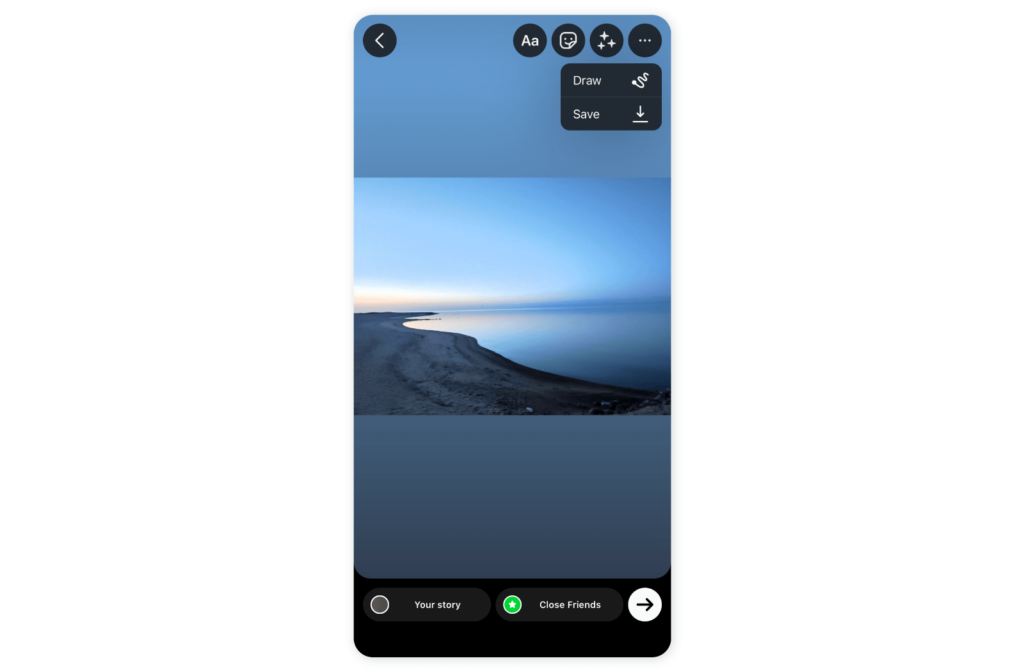 The toolbar menus will appear at the top and bottom of the screen. Tap the pencil icon at the bottom left and pick the custom color right from the image/video.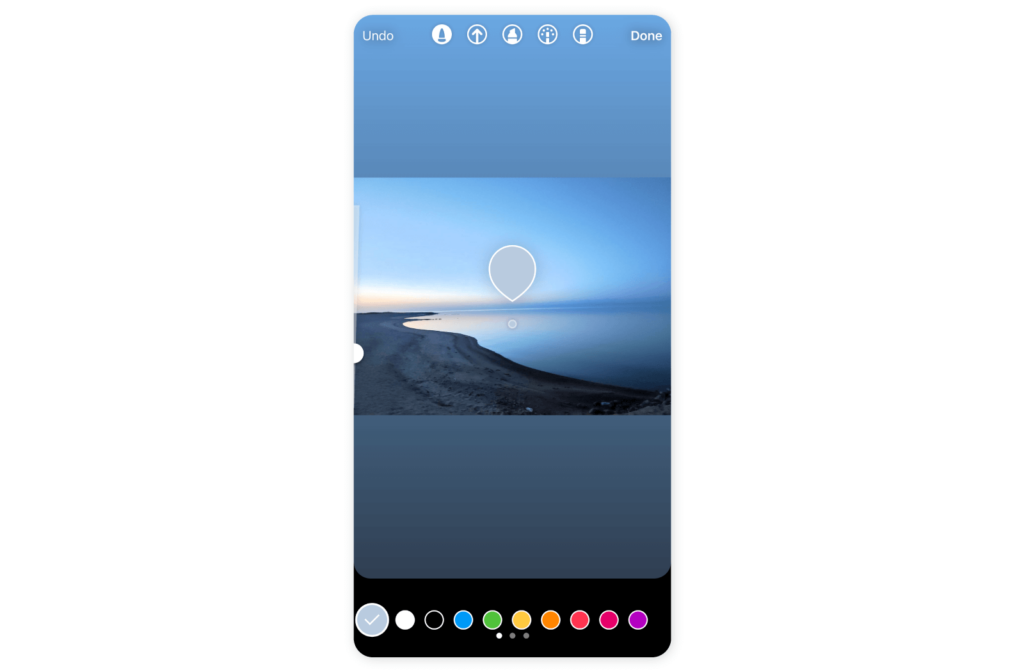 Tap the screen and wait until the entire screen fills with the chosen color.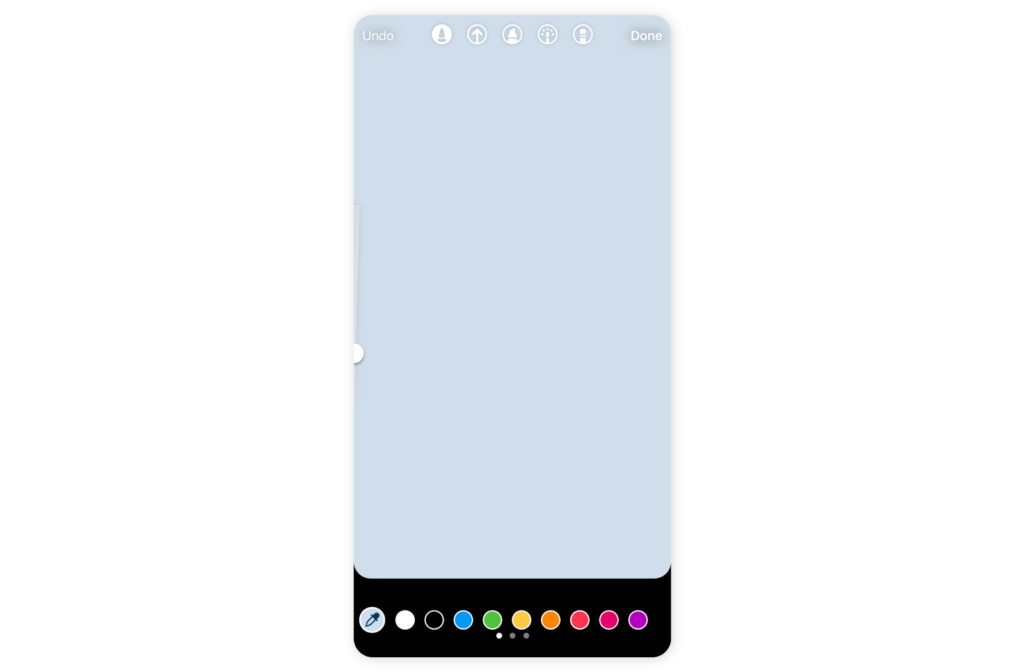 The selected color will be applied to your Instagram Story within a few seconds.
Now select the eraser tool and reveal portions of an image behind a colored background.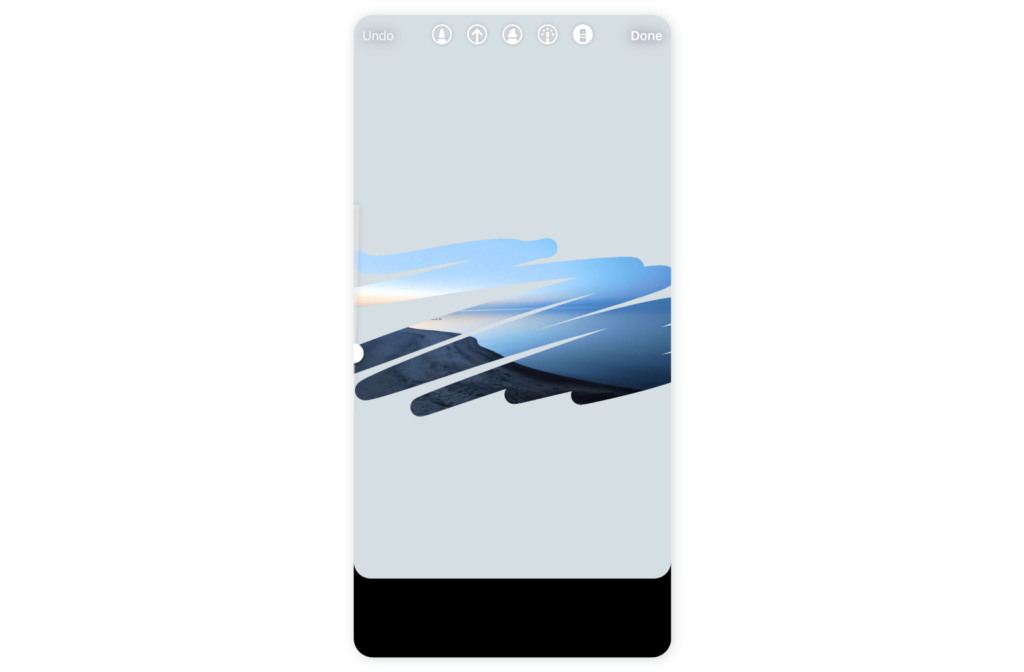 How to change your Instagram Story background color using the Create tool
Alternatively, you can use the Creative tool if you post text-based content, poll, timer, or GIF. Unlike the option above, this method neither allows you to include photos or videos nor make a custom background color. It provides a small palette with background colors that you might want to apply when using Instagram questioners and templates.
Open Instagram and choose the Ae Create tool on the left.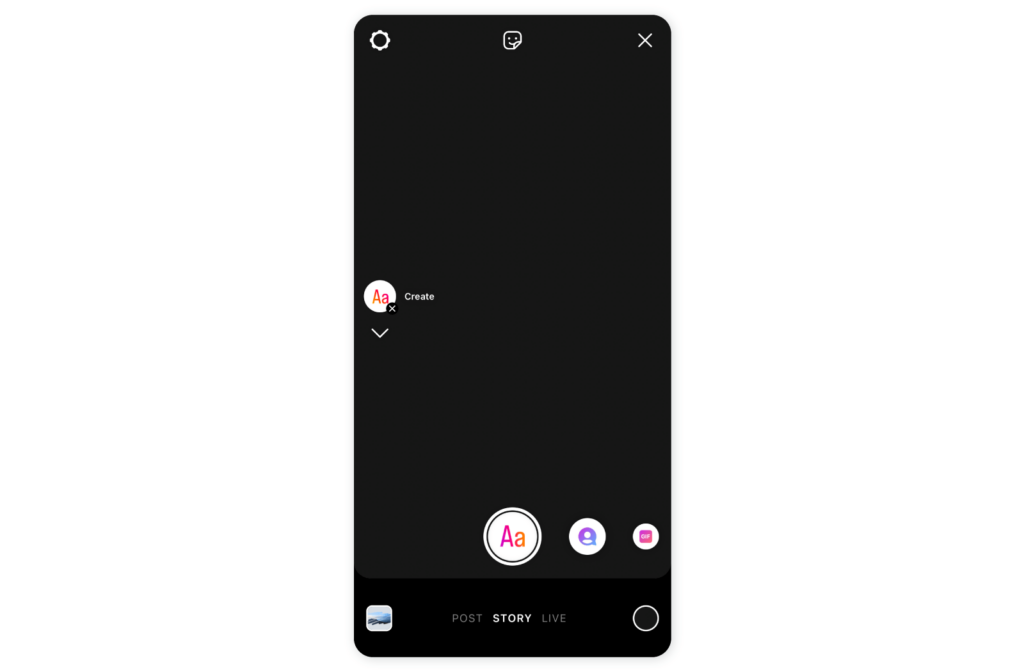 A templates menu will appear. Here, find the small bubble in the bottom-right corner.
Tap this bubble to cycle through offered background colors.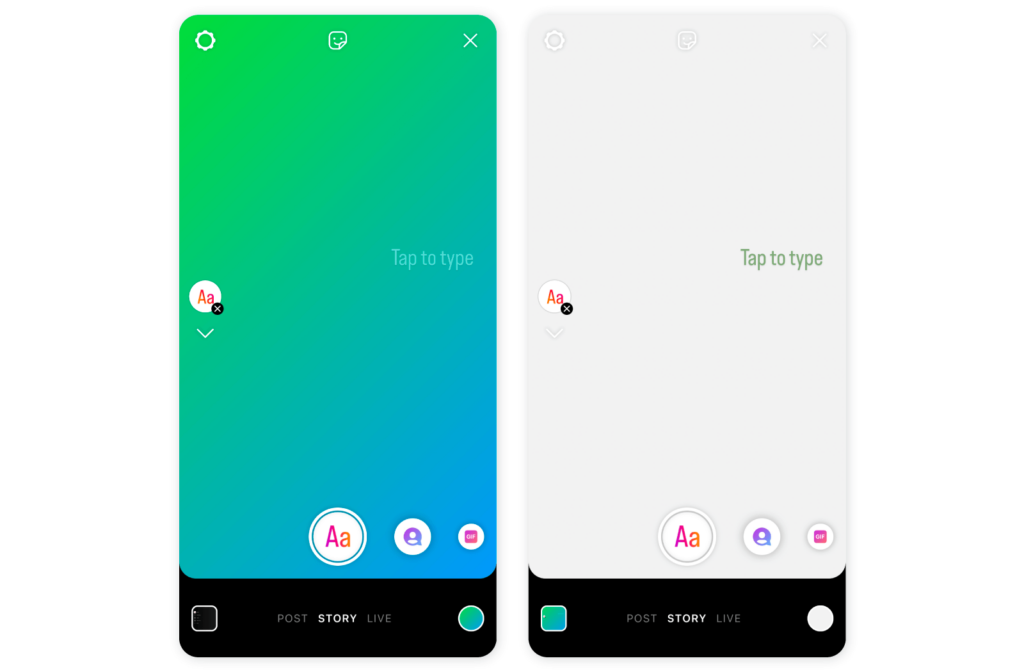 Other categories in Instagram Story
We will briefly describe other options that Instagram Story offers in case you are not yet familiar with them.
1. Turn live photos into boomerangs!
Live Photos can definitely turn into amazing Boomerangs on Instagram Stories.
Keep in mind that in order for this hack to work, live photos need to be taken within the last 24 hours. Here's how;
Open Instagram Stories, swipe up and pick a live photo from your camera roll.
Once selected, press firmly on the screen for a few seconds
The word Boomerang will appear briefly on the screen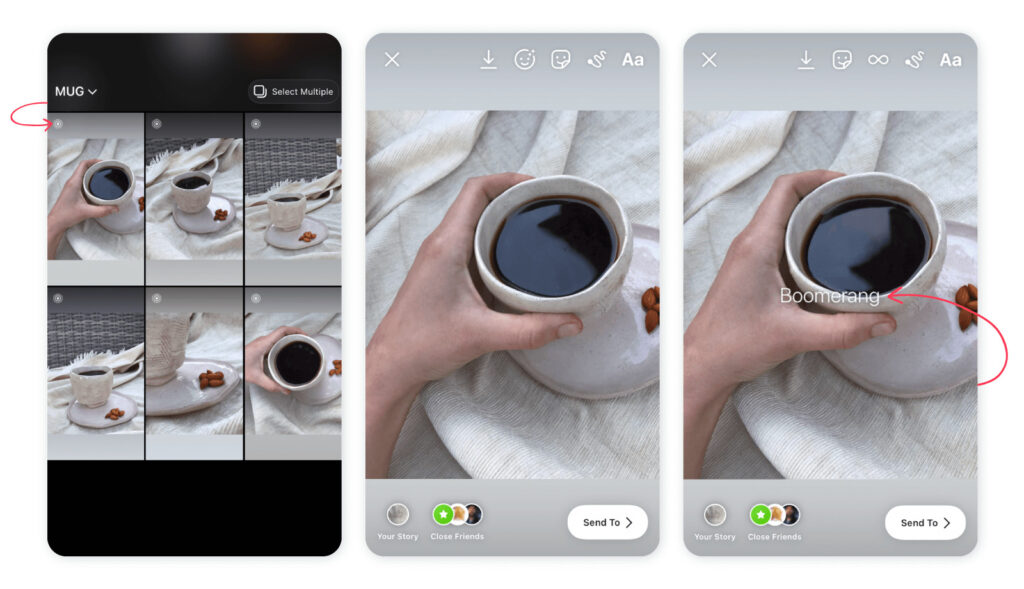 That's it! You've turned your live photo into a Boomerang!
2. Make collages on your Instagram Stories – with a quick hack!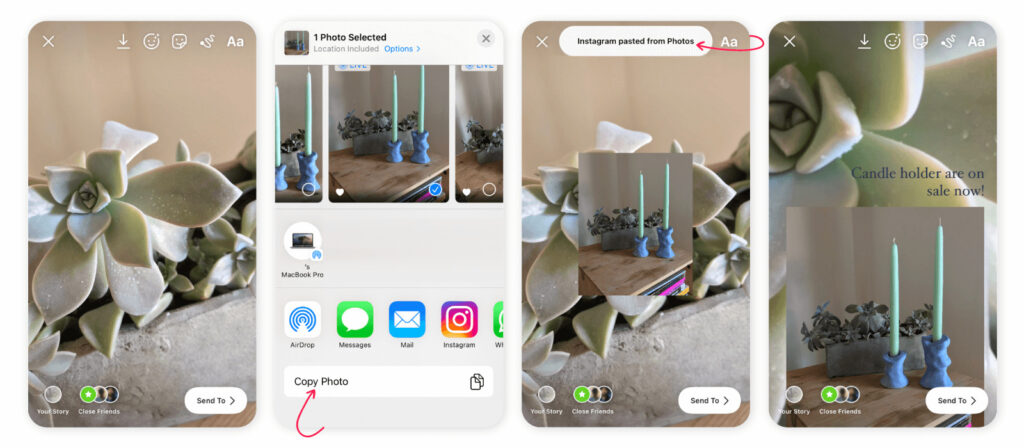 Take a photo or use an existing photo from the drop-down gallery. You can change the background color or enhance your photo with filters, etc.
Go to your phone's Photos application.
Click on a photo and choose Copy Photo.
Go back to your Instagram Story and paste. Sometimes, Instagram pastes automatically.
Repeat this process as many times as you want to add more and more photos!
3. Make a collage on Instagram Story – using the layout mode
Another way to make a collage on Stories is to use Instagram's own feature, the Layout mode.
Go to Stories
Swipe left to see the available options for your phone
Pick Layout and explore the different grids
Take photos or upload the old ones from your Camera Roll.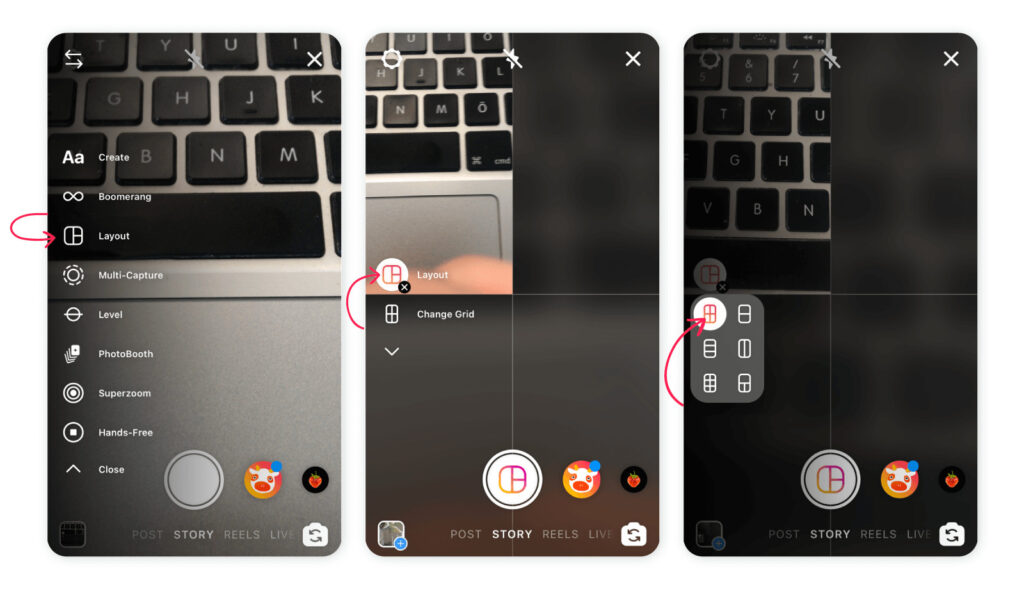 When creating your collage, you can get even more creative by having your Story viewers pick one of the photos in your collages and/or by asking questions about the photos or by making a quiz. Always think about what to add to make your collage more engaging with your Story viewers.
Since we're talking about being creative and using colors, why not figure out how to change the color of our direct messages on Instagram?
Now that FB and IG have become one, just like Messenger, you can choose different themes for your private chats. Follow the steps below;
Open your app and go to your direct messages
Choose a chat to which you want to add a new theme
Select the "i" icon in the upper right corner
Under Chat Settings, click on the circle next to Theme
From the pop-up window, select a color, theme, or gradient that reflects you
The theme will be applied automatically, and you'll see a notification underneath your last message in the conversation.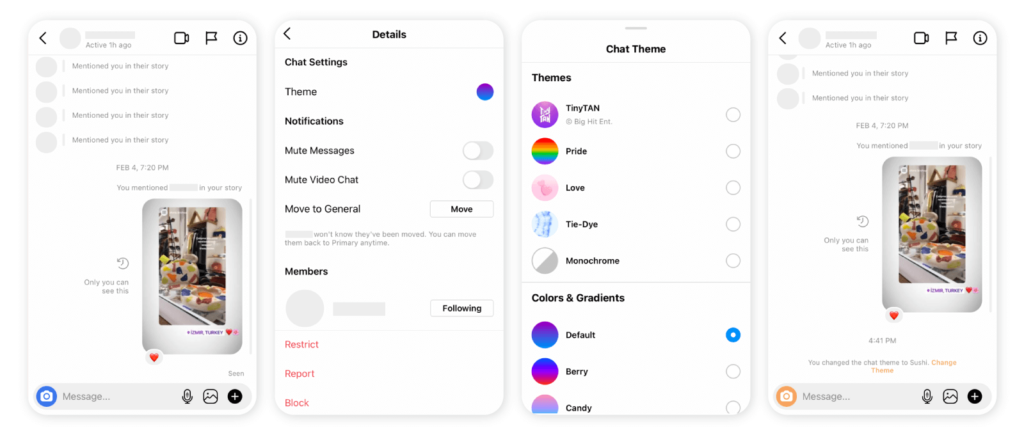 Last but not least, don't forget to schedule your Instagram content in advance for the best results! Read this article to understand the importance of scheduling content on Instagram in advance.
Aesthetic Instagram story background templates
Perhaps you want a professionally-looking aesthetic background for your posts. Unless you are eager to learn how to create illustrations, you might love using third-party templates.
To download or create the most inspirational backgrounds for Instagram Stories, we suggest trying these easy-to-use platforms with a wide range of cost-free options.
Canva
Canva offers the most-requested features for creating any kind of social media content. The platform is renowned for its simple editing possibilities, animation tools, Instagram-specific ratios, and rich gallery of graphics and vectors. It also produces templates in sets, which is useful when you need to stylize multiple stories.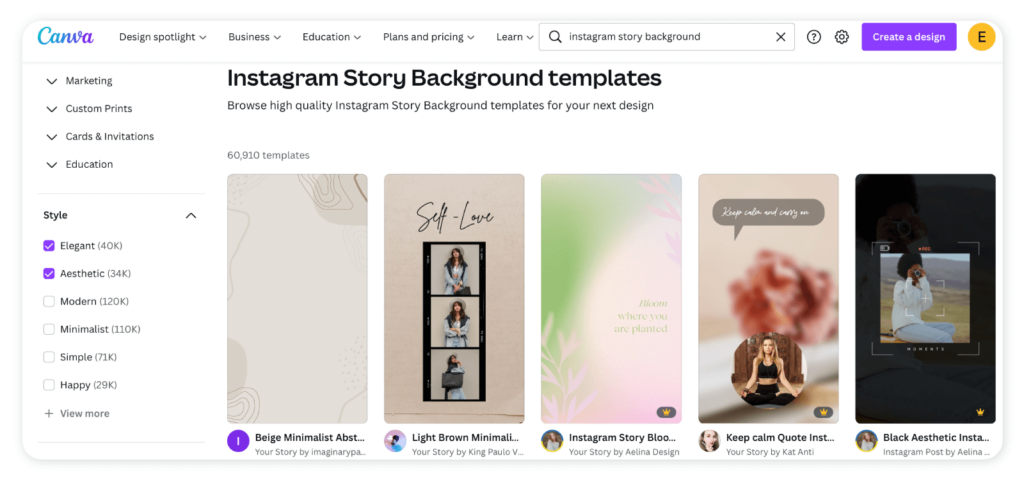 Rawpixel
Rawpixel is a huge stock of high-quality photos that might be an excellent option for the Instagram Story background. 
Whenever you need an aesthetic photo as a background to your Story, the platform will always equip you with something suitable for any specific mood. Also, you can refine the search for a specific Instagram Story format.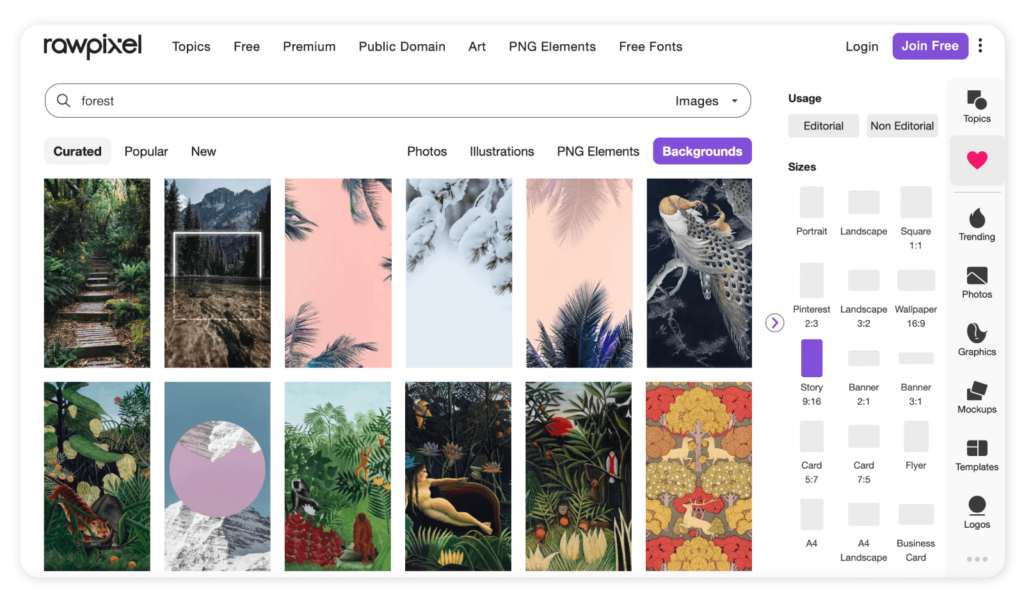 Envato Elements
Envato Elements would be a go-to source for truly SMM specialists and generally those looking for an ultimate instagramable aesthetic. 
You can request its unique creative assets for various social media needs like; beauty, cinema, education, and many more. Moreover, all template components are fully editable if you want to change the font, put a brand color or remove something. In addition, simple tutorials are included to ensure that you can make changes yourself.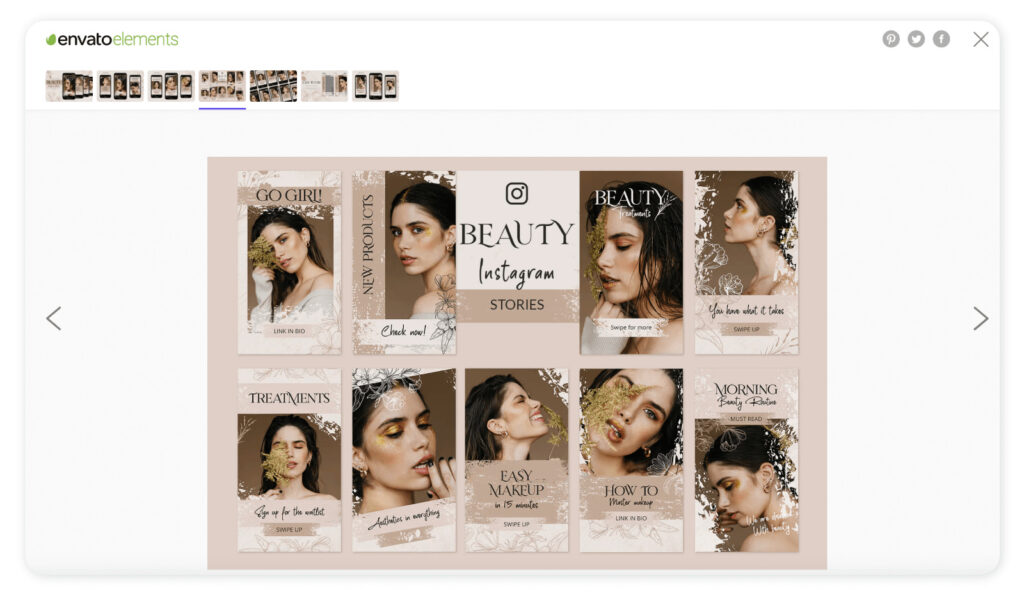 How to add an image over your new background
Now we'll show you how to add a photo over your new background. Follow the next steps:
Open your Instagram app.
First, select the background from your camera roll.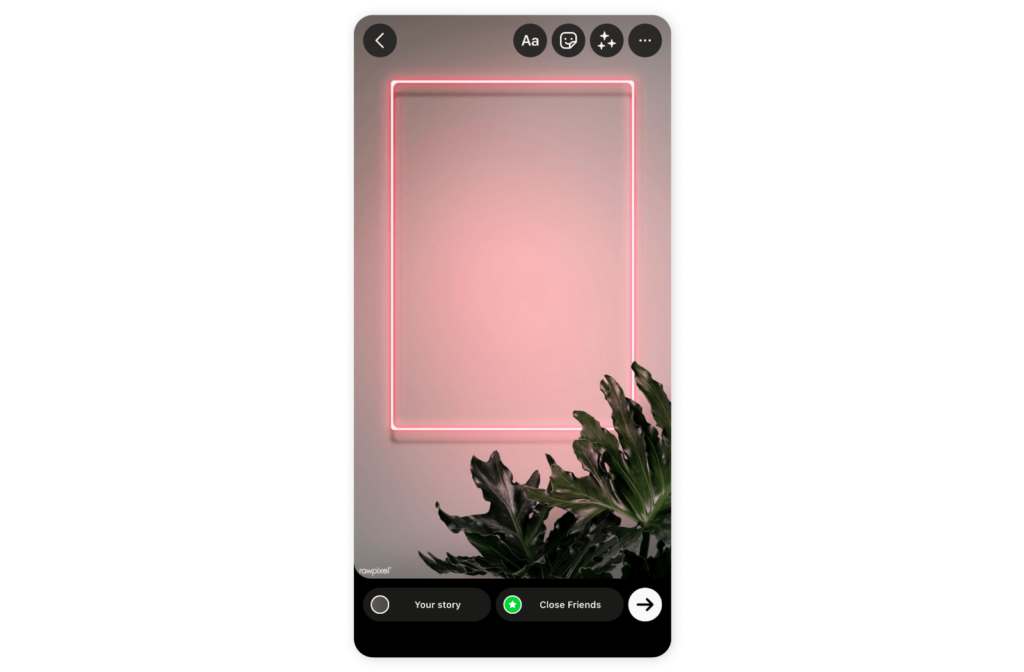 Don't discard changes; go to your Photo app and choose the photo you want to put over your background.
Open the options of that photo and click the 'Copy Photo'.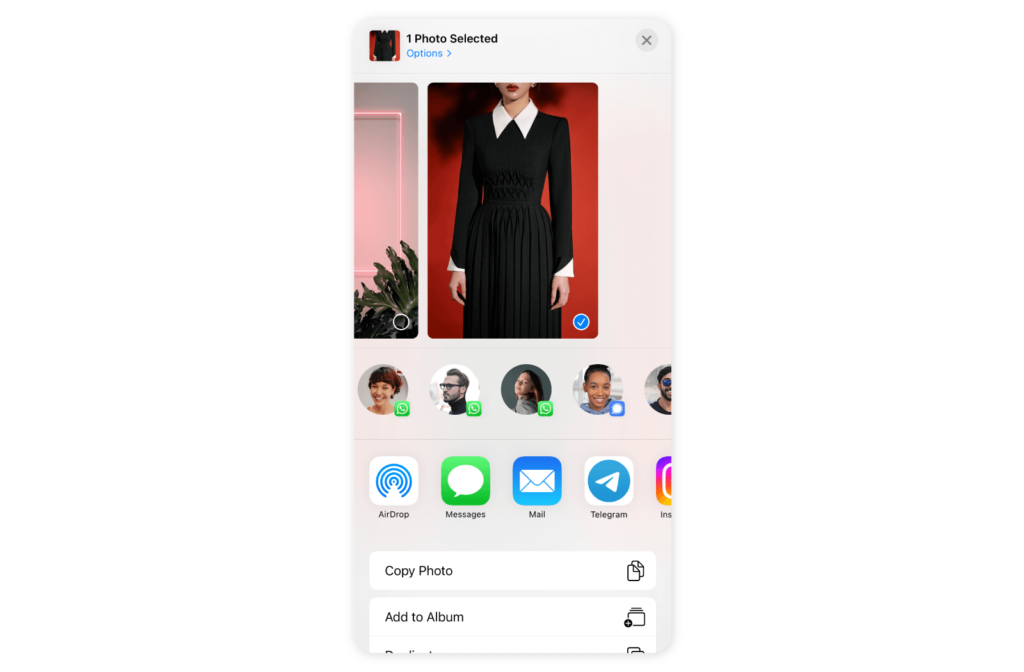 Return to the Instagram app.
You will see that the copied photo pops up in the bottom left corner within the suggested action "Add Sticker."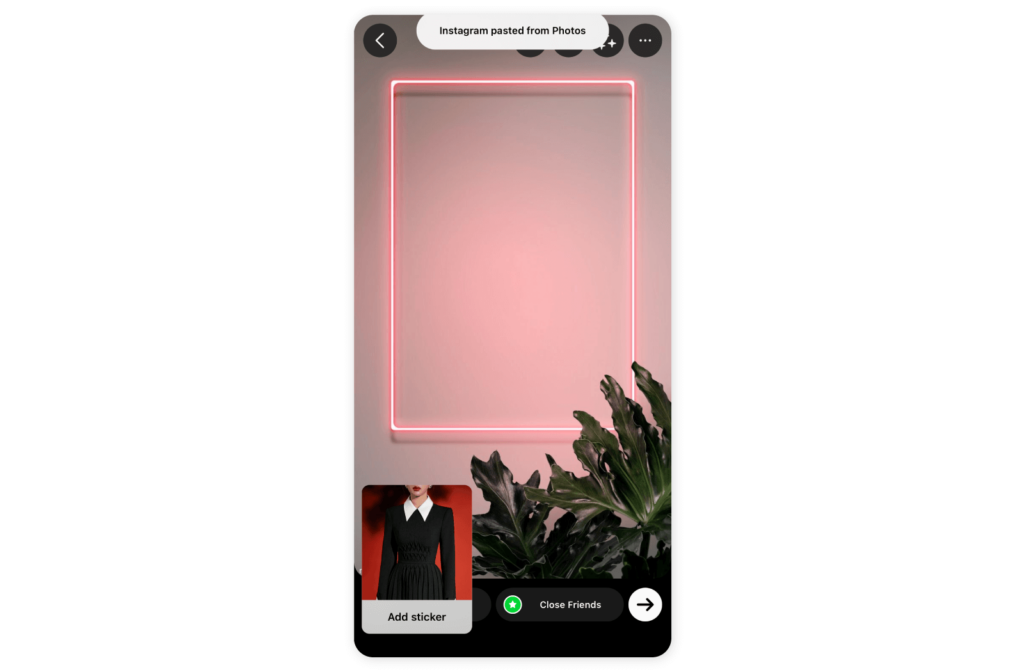 Tap on it.
Scale the image over the background as you wish and post it!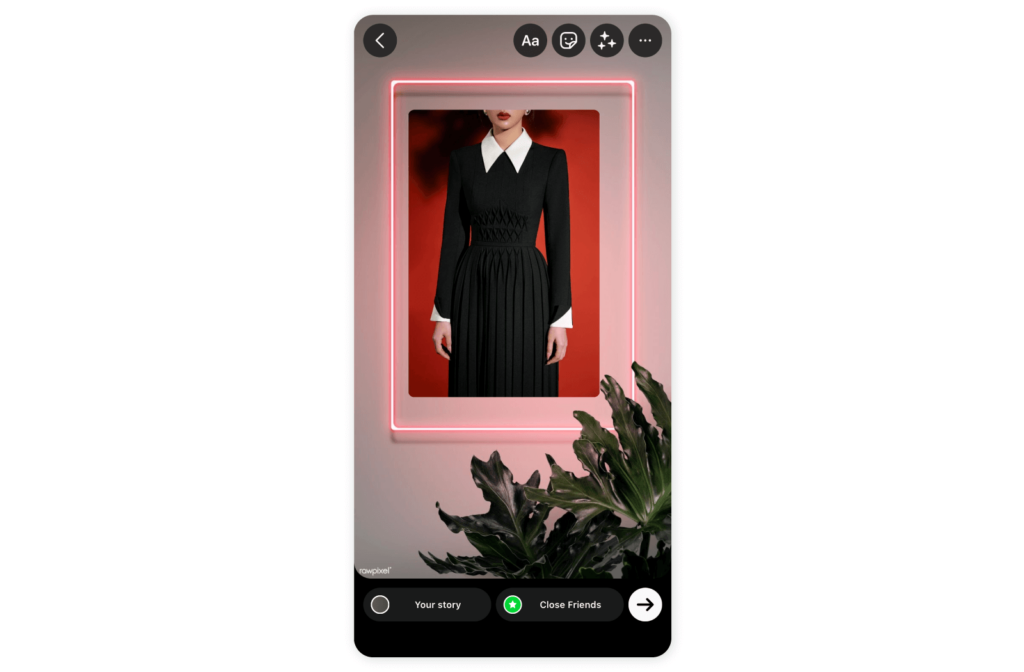 Last but not least, don't forget to schedule your Instagram content in advance for the best results! Read this article to understand the importance of scheduling content on Instagram in advance.
Related article: How to repost an Instagram Story?
It's an ever-changing world, and there are always updates, new features, hacks, trends, and insights that can be important to know for our social media marketing success. If you still haven't signed up for our weekly newsletters, make sure to do so because we aim to give the most important social media industry news for you to get updated and create your marketing strategies in line with the current goings-on.