Mastering social media trends with Sociality.io Trends: Your guide to staying ahead
Tired of watching your competitors dominate social media with their viral campaigns and compelling content? We don't blame you. Fortunately, mastering social media trends and strategies can help you stay ahead of the game and be the envy of your competitors.
Social media is no longer just for sharing cat memes and exchanging birthday wishes. With over 4.5 billion global users, it's now the biggest and best marketing tool around. That said, with so many businesses leveraging its selling power, keeping on top of the latest social media trends is a challenge.
That's where Sociality.io Trends comes in. Our ultimate guide shows you everything you need to know to master social media trends and win your market. So, buckle up because we're covering:
Social Media News in a Nutshell
Get the latest social media news, insights, and marketing tips in your inbox once a week.
What are social media trends, and why do they matter?
Social media trends are users' patterns and behaviors on social media platforms, including the type of content they post, the platforms they use, and the challenges and hashtags they utilize.
So why do they matter? Well, they offer insight into different audiences, and this allows businesses to better understand their target demographic and tailor their social media campaigns accordingly.
Staying on top of the latest trends and social media news gives brands a competitive edge because it keeps you ahead of the curve when it comes to going viral, building communities, and growing your following.
If we dig a little deeper, social media trends reflect broader social and cultural trends so that brands can stay relevant and current both on and offline.
For instance, did you know that social media is now the main search engine for 40% of 18-24-year-olds? Keeping your finger on the pulse empowers your business to leverage this knowledge (and start making a social SEO plan stat).
Reasons to follow social media trends
Following new trends on social media can reap big rewards for your business. Here are five of the biggest benefits.
5 reasons your business should follow social media trends
🔎 Visibility: Participating in popular trends can boost brand exposure and tap into new audiences
❤️ Engagement: Viral trends tend to generate high engagement, creating the chance for you to actively engage with your community (and gain new followers)
💰 Revenue: Piggybacking popular trends to promote products and services can help your company drive sales and revenue
🛡 Reputation: Getting down with the latest trends makes you seem more relevant and in touch with your audience, enhancing your brand image
👑 Authority: Trends are an opportunity to showcase some creativity and cement yourself as an innovative brand and an industry thought leader
How to identify and track social media trends
Staying on top of the game takes dedication; just ask Michael Jordan. But the results are worth it.
As a business, keeping up with social media trends is a necessary evil if you want to connect with your target audience. And luckily, with the right tools of the trade, identifying and tracking current social media trends is easier than ever.
Here are some foolproof techniques and tools for monitoring social media trends.
Why identify and track social media trends?
Let's start with why. Identifying and monitoring trends informs your social media team about the type of content your audience engages with. That way, you can foster deeper connections, engagement, and results.
It's also a great strategy for sniffing out new opportunities to grow your brand and reach new audiences. In short, having your finger on the pulse helps you identify the content that will impact your target demographic the most.
How to identify social media trends
If you're new to the game, hashtags are your friend. They're a strong indicator of what users are talking about on social media, making it easier to spot emerging trends. On top of that, you can use them to keep your ear to the ground about the conversations happening around your industry or brand. After all, knowledge is power.
Of course, it's not all about what's happening around you. You can discover a lot about the latest trends by tracking your own content's performance. Using a social media management tool, investigate which of your posts are garnering the most traction (likes, comments, shares, etc.). Don't stop there, though.
Dig deeper to find any common patterns, themes, or roadblocks–these insights will help you shape your social media strategy going forward.
How to track social media trends
Social media trends are like high-speed trains; blink, and you miss them. So, it's not enough to simply identify current trends–you're going to need to track those religiously.
Don't worry; it's not as hard as it sounds.
Sociality.io Trends allows you to monitor trending social media topics, hashtags, and challenges across multiple platforms.
The platform will show you a goldmine of real-time data so you can see:
Who's talking about it
The hashtags they're using
How many conversations are happening on the topic.
Then, all you have to do is adjust your social media strategy accordingly.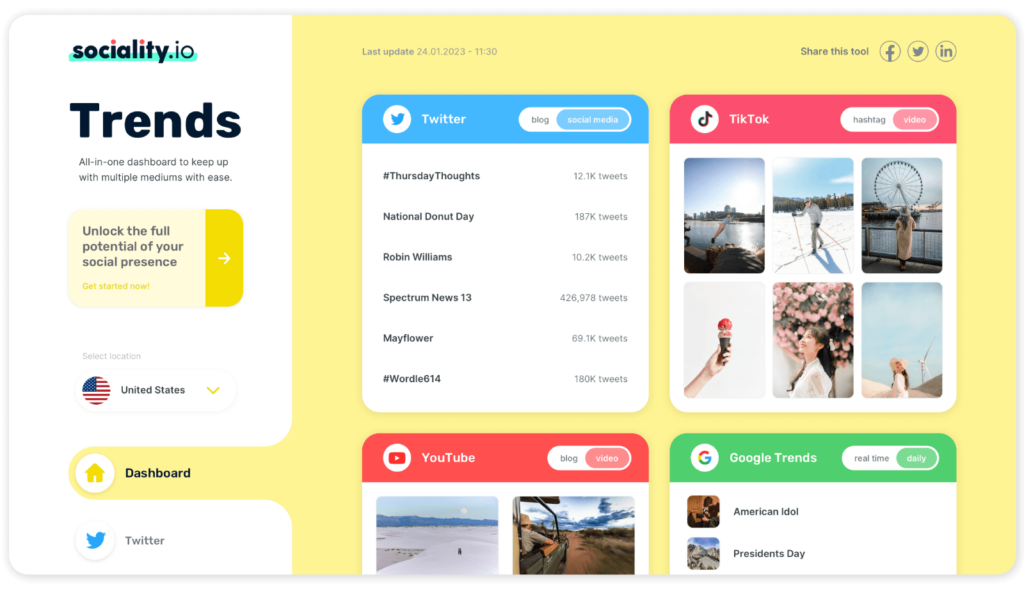 Hacks for tracking social media trends
We're not about gatekeeping. So, we're going to let you into four little secrets that will help you effectively track the latest trends and win big.
Invest in a full-featured social media monitoring tool (like Sociality.io Trends) to streamline the tracking process and save time
Keep track of conversations around your industry and competitors to stay in the loop on what they're doing and pinpoint opportunities to stand out in the market
Set up alerts for relevant keywords and phrases so you can monitor what conversations are happening around those topics
Think long-term. Seek out long-term social media trends that could potentially have a more significant impact on your brand and industry
What's Trending Now?
Are you au fait with the latest viral memes? Is your business harnessing the newest social media features? If not, you're in the right place.
Understanding current trends on social media is the first step in setting the next big thing. Moreover, it helps your business maintain a solid online presence and connect with your audience.
So, let's dive deep into what's trending on social media now.
Trends that are here to stay
In the blink-and-you-miss-it world of social media, trends evolve quickly. That said, these three trends seem to be around for the long haul. So, you'll probably want to incorporate them into your social media strategy.
The power of influencer marketing looks set to stay in 2023. That's why almost every big brand in the world is collaborating with influencers to boost engagement and reach new audiences. Pick your influencers wisely, though. Their values and message should align perfectly with your brand.
🎉 Bonus read: ​​The beginners' guide to TikTok influencer marketing strategy
Thanks to the meteoric rise of TikTok, short-form video content is the format du jour for brands and creators. Short, snappy, and super engaging, it's a trend that's definitely worth jumping on. Even Amazon is getting in on the action with its new Amazon Video Shorts.
3. Social commerce
Thanks to Facebook Marketplace and Insta's shoppable posts, it's now easier than ever to buy products without having to leave social media. As such, an increasing number of businesses are selling their products directly to consumers from their socials.
4. TikTok
TikTok is fast becoming the biggest social media platform in the world, and it's hardly surprising. The innovative platform has inspired many of its competitors (we're looking at you, Meta Reels, and YouTube Shorts). And it shows no signs of slowing down. In 2022, TikTok released no less than seven new features to rival its competitors. From the BeReal-inspired TikTok Now to the Spotify-esque TikTok Music, it's setting itself up as the all-in-one app of the future.
5. Social activism
Brands and creators continue to use social media to raise awareness for social issues, and hashtags like #MeToo, #BlackLivesMatter, and #ClimateChange are still gaining a lot of traction. So, if you business has a social cause close to its heart, this is a great way to get involved in the conversation.
6. Memes
Who doesn't love a meme? This social media trend keeps giving, so it's time your brand joined the revolution and upped its meme game.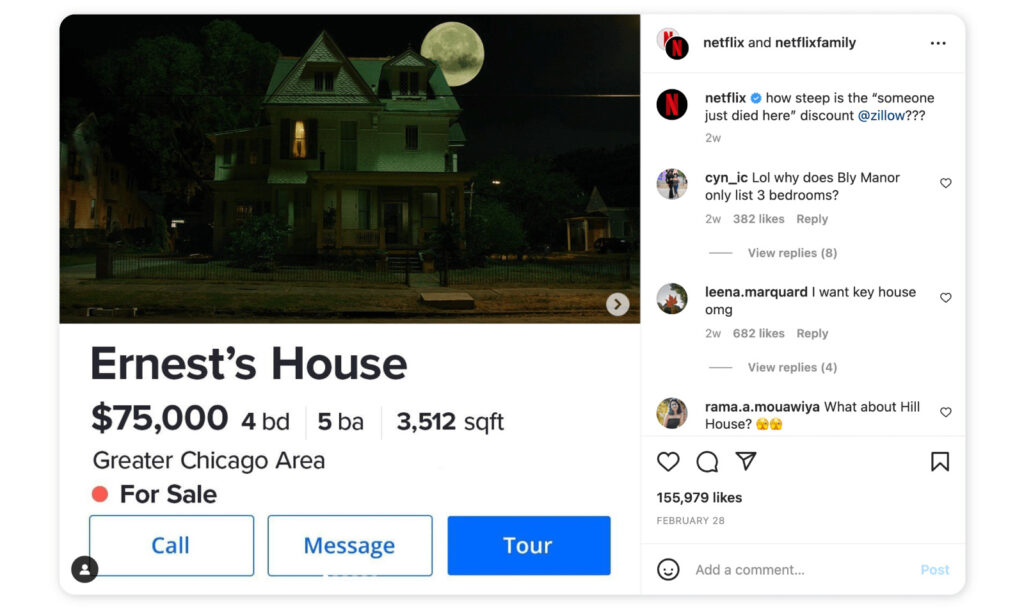 UGC is a current trend that isn't going anywhere. UGC takes the content creation workload off your brand, expands its reach, and helps you create authentic content that engages your audience. Plus, users (especially Gen Z) trust UGC more than traditional ads.
The Starbucks #redcupcontest is an excellent example of how UGC can garner great, high-quality content for your brand. It incentivizes customers to share pictures of their Starbucks red cups online in exchange for a reward. At the same time, Starbucks enjoys brand exposure and increased sales (customers have to buy a red cup to participate).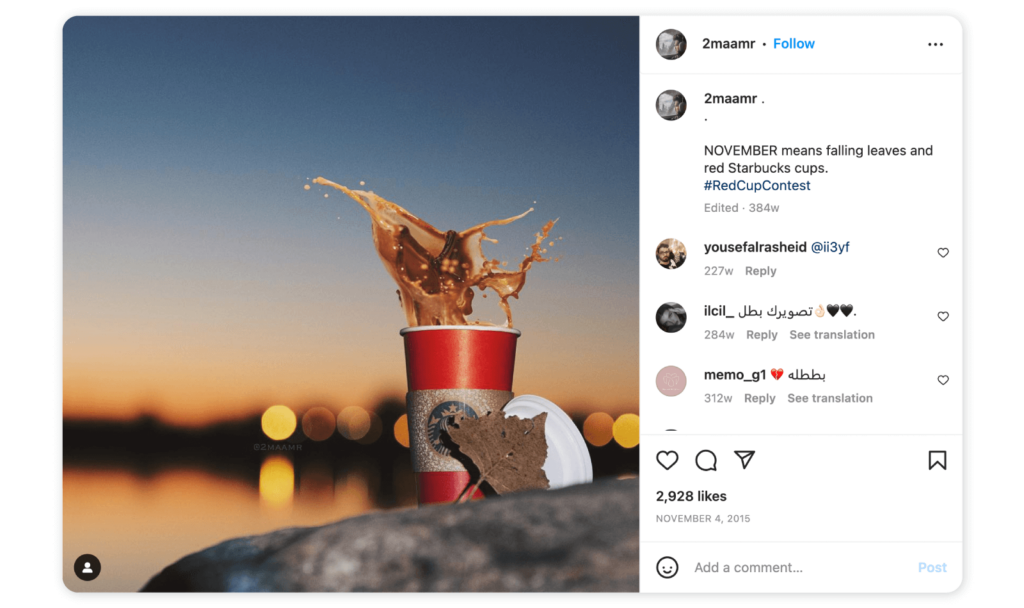 ✍️ Get inspired: Social media trending content ideas – The ultimate list
Trend alert! What is trending in 2023?
Here are a few emerging social media trends your brand should keep an eye on in 2023:
1. Photo dumps
Instagram's hottest new trend is a carousel post of different images that tell a story. Whether it's an event, a product story, or a theme, they've become a popular storytelling tool for brands.
Even Apple is on board, posting this photo dump for Black History Month. The images are from its new "Black Bliss" campaign, which aims to showcase the beauty of life and joy as an act of resistance.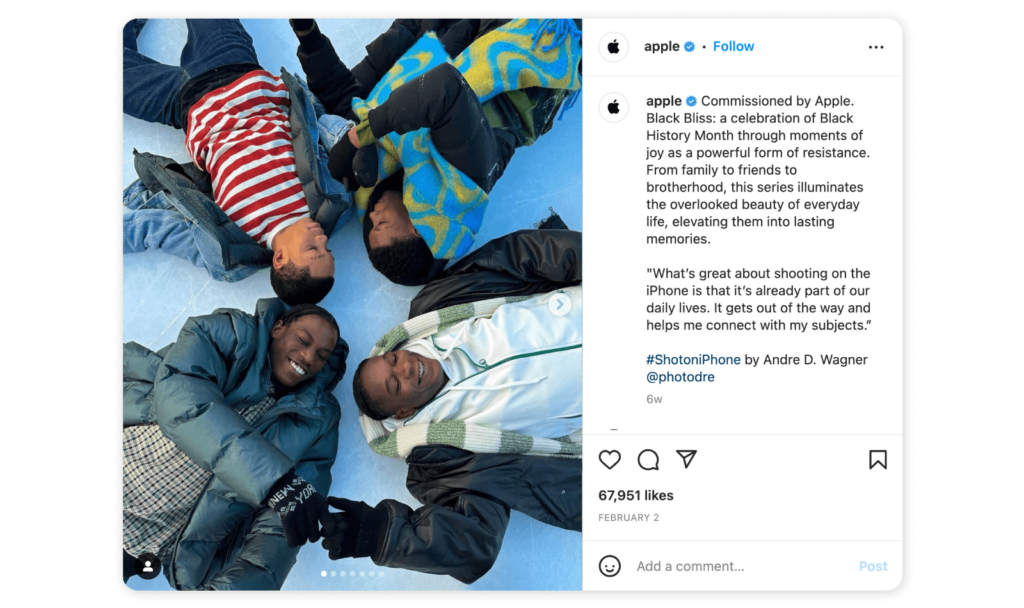 📚 Additional reading: Photo dump meaning: Inside the trend dominating Instagram
2. Live streaming
Instagram, YouTube, Facebook…you may have noticed that all your favorite social media platforms now have live streaming features. That's because it has become a hugely popular way for brands to connect with audiences in real-time to hold live product launches, demos, and more.
3. Gated content
There's nothing your fans and subscribers love more than access to exclusive content (AKA gated content). Not only does it foster a strong connection with your audience, it leverages FOMO to gain you new audiences. Social media features like Facebook Top Fan, Instagram Subscribers, and Discord are becoming more popular with brands trying to build a loyal following.
4. Gaming
Gaming is hitting social media in 2023. More brands are organizing live gaming events on social media in a bid to expand their reach and translate that into sales.
💡 Thirsty for more? Read this: What is Roblox? A marketer's guide to understanding the social gaming platform
5. Customer support
The rise of social commerce has led to another common trend: customer support via social media. An increasing number of customers now prefer to use social media to reach out to customer support rather than calling or emailing. Not only is it more efficient, but it's a golden opportunity for your brand to build a strong relationship with customers.
Sportswear giant Nike even has a dedicated Twitter page called 'Nike Service' to solve customers' queries and issues.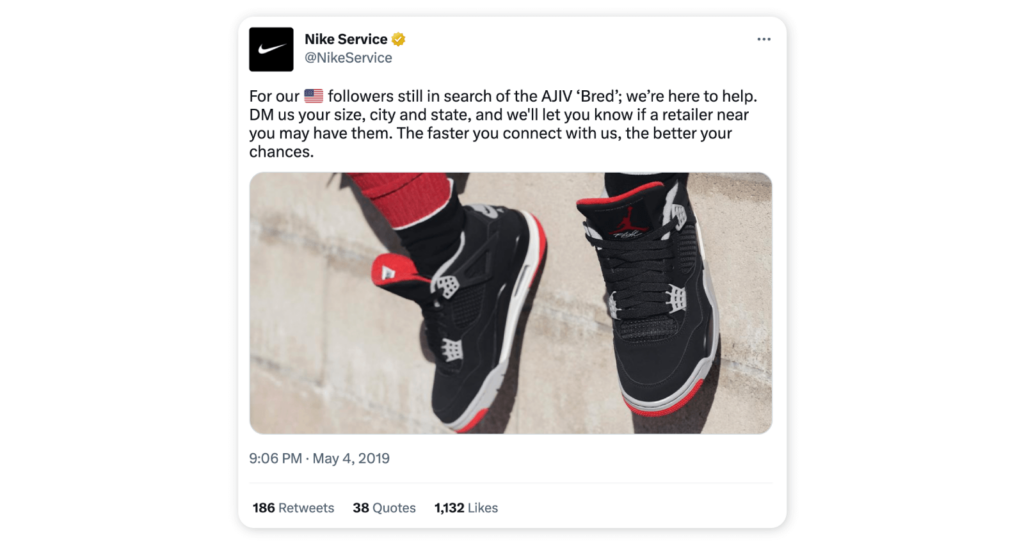 6. Social audio
This one's a maybe. So far, social audio hasn't hit the big time, with OG audio platform Clubhouse never quite reaching the dizzying heights of other platforms. That said, it does seem to be a promising new trend. For businesses, audio-only content has several perks. Namely, it's quick and affordable to create. So, the launch of Facebook Live Audio Rooms and Soundbites could spell a resurgence in social audio in 2023 and beyond.
What is Happening with Facebook Today?
Despite stiff competition, Facebook remains a strong business tool and advertising platform for businesses. And it's doing its best to keep up with current social media trends.
For example, it has recently overhauled its privacy and security options and created more appealing advertising options.
Most interesting of all, it's investing in virtual reality. So, we could see a completely new way of using social media emerge.
Facebook's move to integrate digital avatars seems to be a push to engage users and lure them back to the platform. For instance, creators can now create content in the metaverse. This introduction of integrations looks set to be a new era for Facebook.
Recap: Knowing what's trending on social media today gives you the tools to personalize your social media content so that it resonates with your audience. As a result, you can increase brand exposure, build a loyal community, and drive sales.
What's more, it allows you to make informed decisions about what might work in the future. This increases your chances of being the next viral sensation and ensures your business is future-proofed for tomorrow's audiences.
Sociality.io Trends: Streamlined dashboard to track social media trends
Are you posting the right content in the wrong format? Is your brand missing out on some high-functioning keywords? What hashtags can land you on TikTok's For You Page? Sociality.io Trends can tell you the answers to this and more. That way, you can spot flaws in your strategy and win your market.
Sociality.io Trends provides a comprehensive overview of the latest social media trends, including the most popular hashtags and challenges and the next big platforms you need to know about. Rather than spending weeks researching the latest trends only for them to change, Sociality.io Trends' streamlined dashboard gives you access to valuable trend insights in minutes.
How Sociality.io Trends can help businesses stay ahead of the curve
Here's a breakdown of how Sociality.io Trends can help your business.
Get to know your audience: Drill deep into the psyche of your audience and potential new ones to maximize the impact of your content.

Pinpoint emerging trends: You can track and identify growing social media trends and get a head start on developing a strategy to leverage them.
Track brand sentiment: You can listen in on the conversations that matter and spot potential issues early. That way, you can actively respond and pivot, keeping your brand reputation in tact.

Monitor your competitors: By analyzing your competitors' performance, you can make data-driven decisions to improve your strategy and avoid potential pitfalls.
Evaluate your performance: Powerful analytics allow you to dive deep into your own social media performance and identify areas of improvement.
Develop a content strategy: Real-time insights and trend tracking give you a goldmine of data to inform your content strategy and enhance engagement and results.
Using its powerful analytics and real-time insights, you can monitor your competitors' performance, track your brand's health, and pinpoint new opportunities to connect with your audience. Sociality.io Trends provides you with the inside scoop on your target audience, from emerging new hashtags to trending social issues. All you have to do is tailor your social media content strategy according.
A final word on mastering social media trends
Mastering social media trends is the cornerstone of a great brand strategy. From boosting engagement and building brand awareness to converting followers into shoppers, staying ahead of trends gives your business a competitive edge.
However, with the breakneck speed of social media trends, you'll need some help keeping your finger on the pulse. That's where Sociality.io Trends comes in. You can identify and track all the major trends across multiple platforms, all from one place. The result? Better engagement, enhanced brand authority, and better business results.
Don't just take our word for it; give it a try today.