Smart tactics and tools to improve time management
Social media marketers move fast. Because the world moves fast. Today we will give you some tools you can use in order to manage your time efficiently and professionally. If you're having trouble managing time in between writing content, briefing graphic designers, brainstorming for ideas, handling customer service, etc; here are some smart tactics to improve time management.
Social Media News in a Nutshell
Get the latest social media news, insights, and marketing tips in your inbox once a week.
Social media calendar templates by Airtable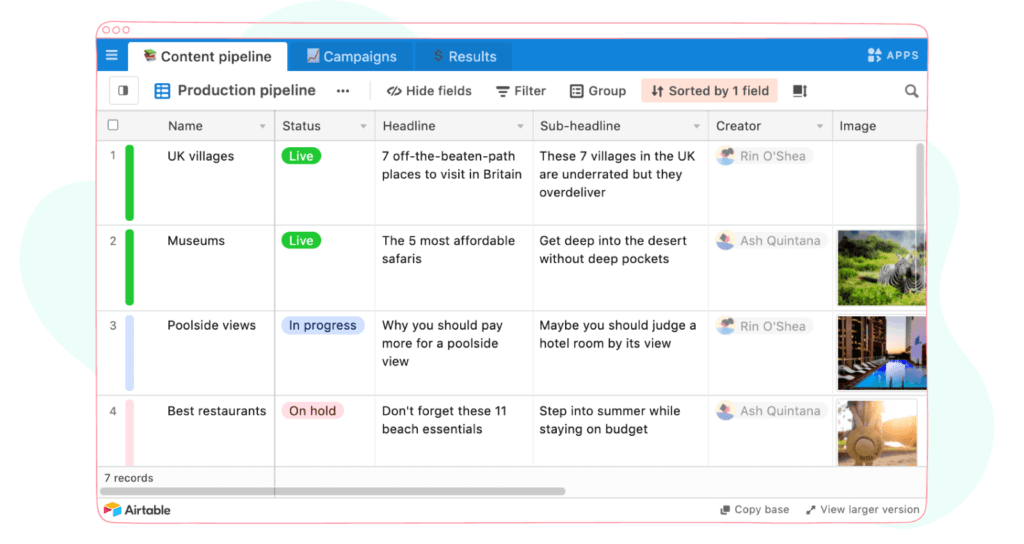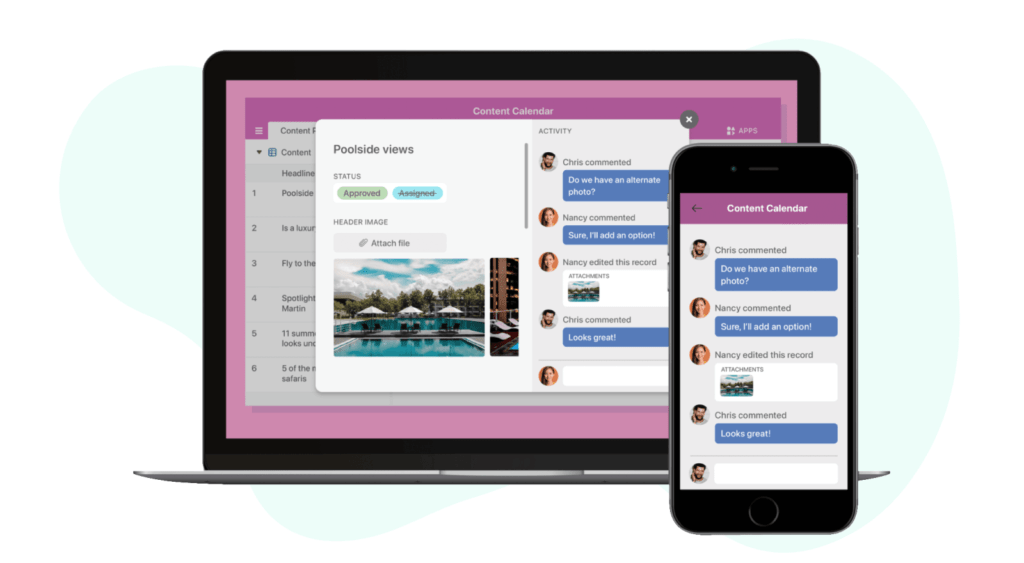 Airtable is an online workplace collaboration service. Founded in 2012, this spreadsheet-database hybrid cloud service allows users to create databases, set up column types, add records, link tables to one another, sort records, and publish views to external websites. It also has apps suitable for iPhones and Androids.
Its social media content calendar template is essential for production teams of all sizes and disciplines. It streamlines the entire content creation process. You can assign people for tasks, view multiple calendars and schedule the right content at the right time, review all the content within the calendar and even publish it to your preferred social media platform. Plus, you can create individual production calendars based on content format.
It will only make it easier to map specific content back to your strategy and to maintain the consistency of your social media content in the short and in the long run. There is a free sign-up option for individuals or teams getting started with Airtable. Discover it here.
Online whiteboard and visual collaboration platform by Miro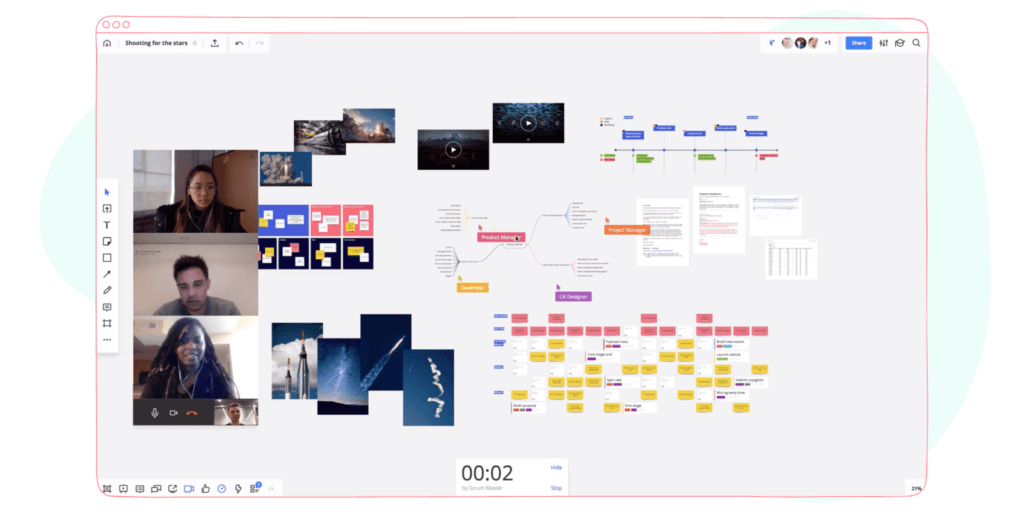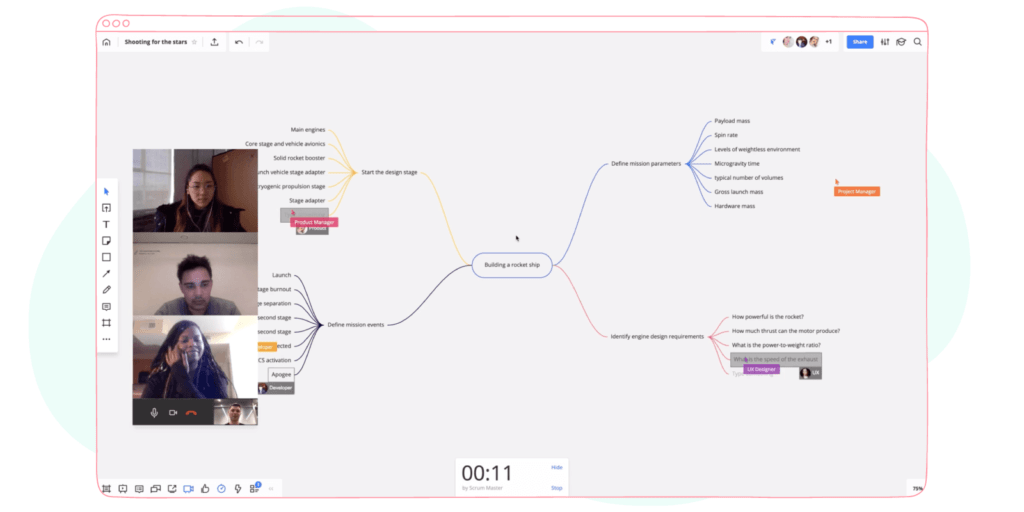 Miro provides an infinite canvas for cross-functional and remote teams. Miro's 50+ strategy and planning templates like Roadmap Canvas, Business Model Canvas, and Workflow Canvas help you organize projects into milestones and deliverables. Just like sticking a note onto a physical whiteboard, you can add diagrams, data, color, stickers, and many more into Miro's whiteboards.
If you and your team members are fully remote or distributed in different locations; you can use Miro's video conference, screen sharing, and presentation modes to run engaging and interactive meetings. As you can integrate all your files, notes, sticky notes, and spreadsheets from your personal computers and mobile phones, Miro's Mind Map will let you brainstorm, plan projects, map out information, create organizational charts, and structure ideas.
Fun Fact: The origin of the name Miro comes from the Spanish artist Joan Miro. His iconic works and abstract style influenced the team behind Miro. Check it out yourself!
Efficient and professional meeting scheduling platform by Calendly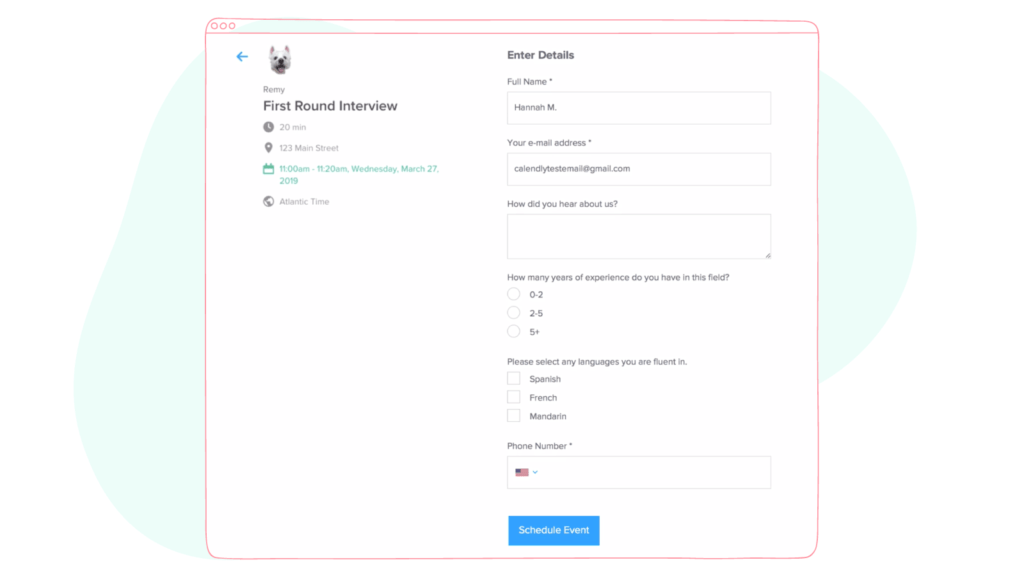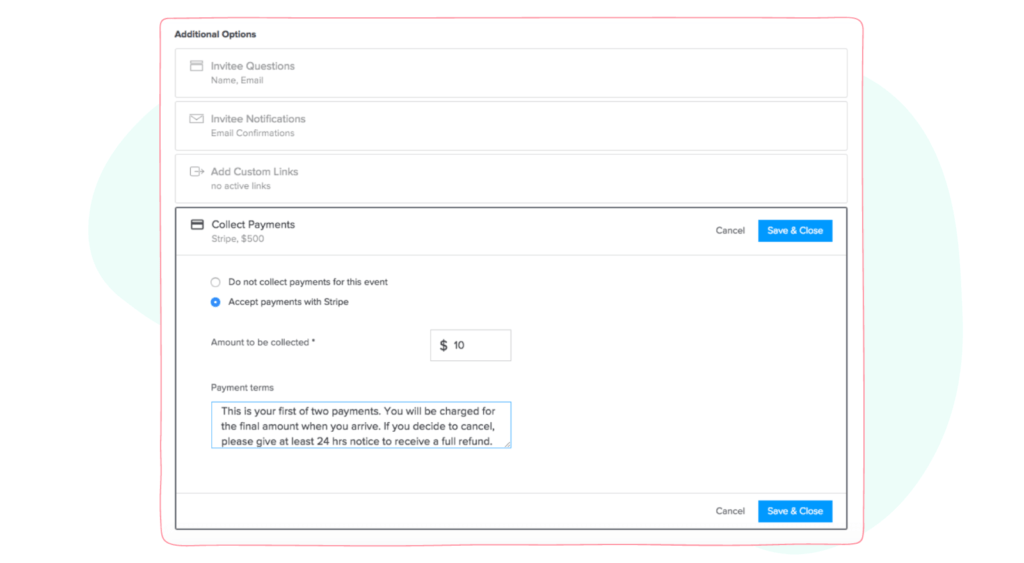 You've most probably received an invite from Calendly in your professional career. It is one of the most used platforms to schedule audio and video conferences. The team behind it claims that they are the #1 scheduling platform with around 100 million meetings per year and 50,000 companies in their customer database.
On your Calendly profile; you create your calendar with the days and times that work for you in order to jump into a call. You can offer sessions that are a few minutes or a few hours, for only one invitee or for a group. It automatically detects the time zone of your invitee so you don't worry about getting confused by different time zones. Once your invitee chooses a meeting slot from your calendar, both sides get confirmation emails. You can also create reminders, check-ins, follow-ups, even thank you notes for invitees.
It syncs with your availability across your calendars like Google Calendar. Calendly is partnered with over 100 platforms such as Zoom, Slack, Zapier, Asana, Troll, and Facebook Pixel. Are you charging for your meetings? Its Stripe and PayPal integrations enable your invitees to submit payments as soon as they schedule a meeting with you. You become one step away from dealing with bills and invoices. Check it out yourself, you can create your account for free without the need for a credit card.
🥁 Bonus article: Top 21 social media scheduler tools in 2022
A single business analytics platform by Databox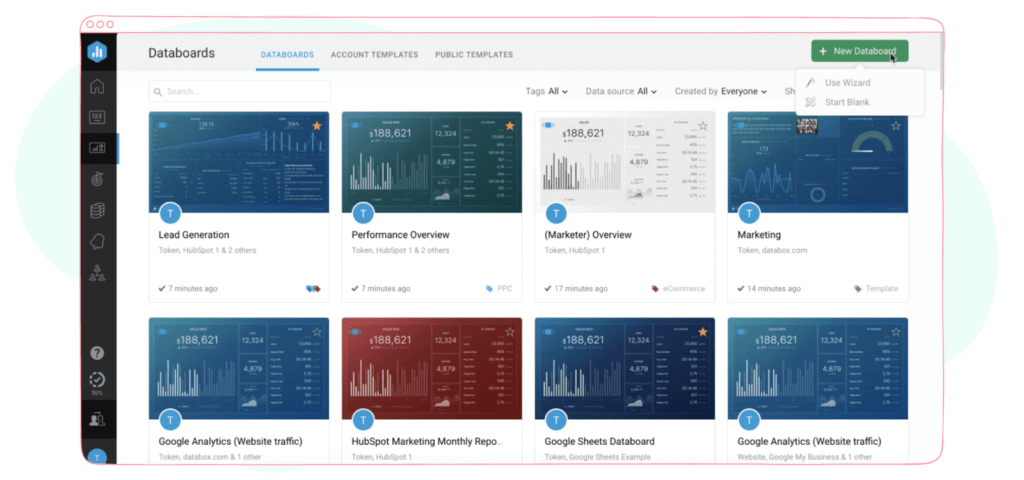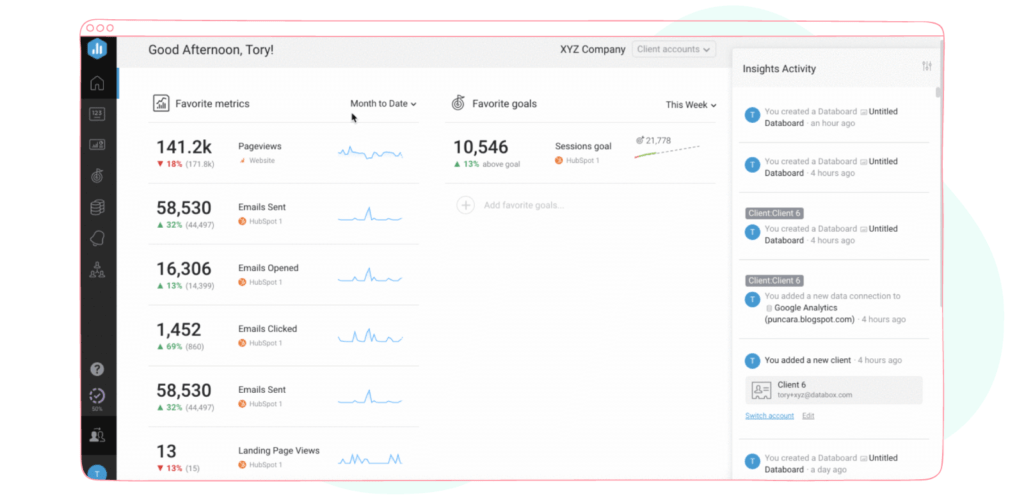 Databox is a single interface where you can view various key performance indicators and generate reports. Suitable for small to large businesses; this cloud-based platform pulls all your data from 70+ platforms like Facebook Ads, Zapier, Google Ads, Google Analytics, Hubspot into one single place.
Not only does it take you away from the trouble of logging into all those analytics platforms one by one, but Databox also allows you to set goals for specific metrics and track your progress in visuals. It sends you performance alerts and recommendations when needed and shows you your whole team's achievements to improve the overall teamwork quality. You can write your feedback and thoughts next to each metric for future reference to yourself and your team members.
SaaS analytics platform for Stripe by Baremetrics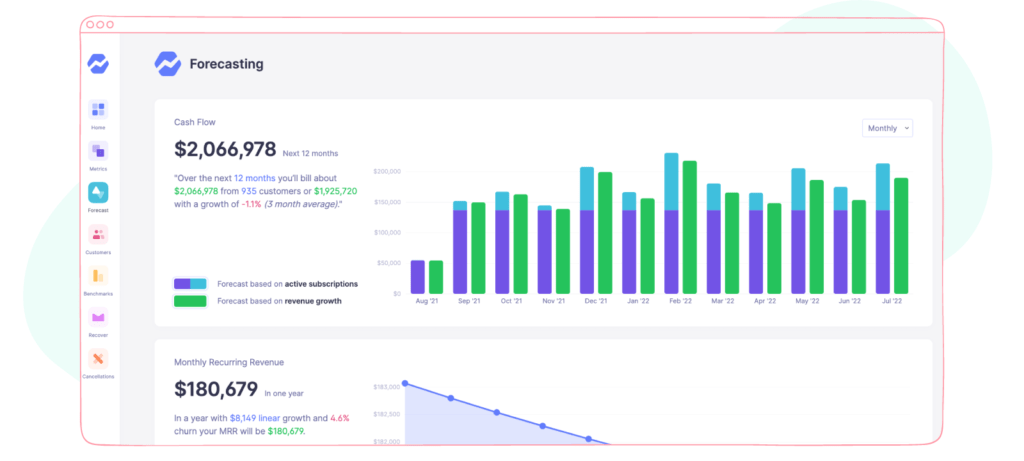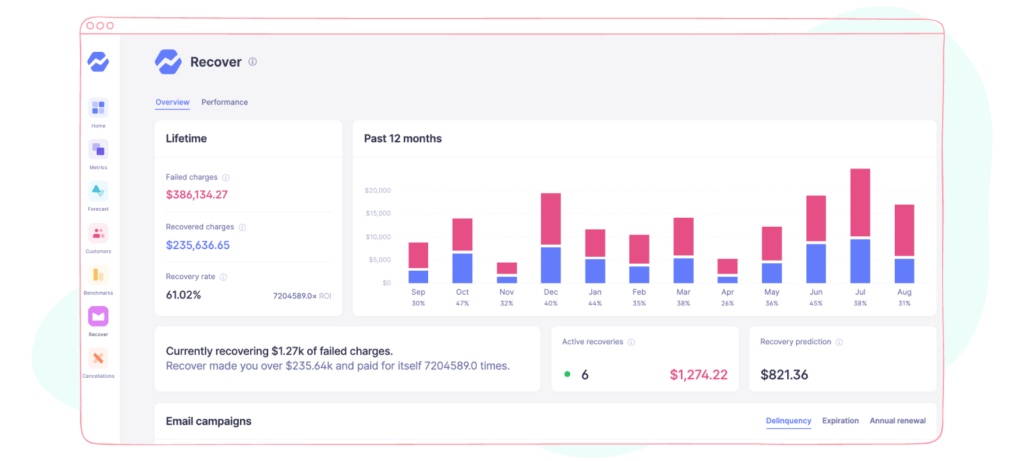 If you're using Stripe, you might as well want to use Baremetrics. Baremetrics displays every single transaction just at the moment it happens. I'm talking about all the cancellations, sign-ups, payments, upgrades, downgrades, and more. It provides you with actionable metrics, valuable recommendations, as well as customer insights.
Through one single dashboard, you're able to see key and detailed metrics, forecasts, benchmarks, and cancellations. You can segment your customers by their locations and actions, sign-up dates, and etc. You can also write notes to yourself, create business goals for your team to see, turn on instant notifications for every action like customer downgrades or cancellations, and send updates from your Baremetrics to your team's Slack channels.
Social media competitor analysis by Sociality.io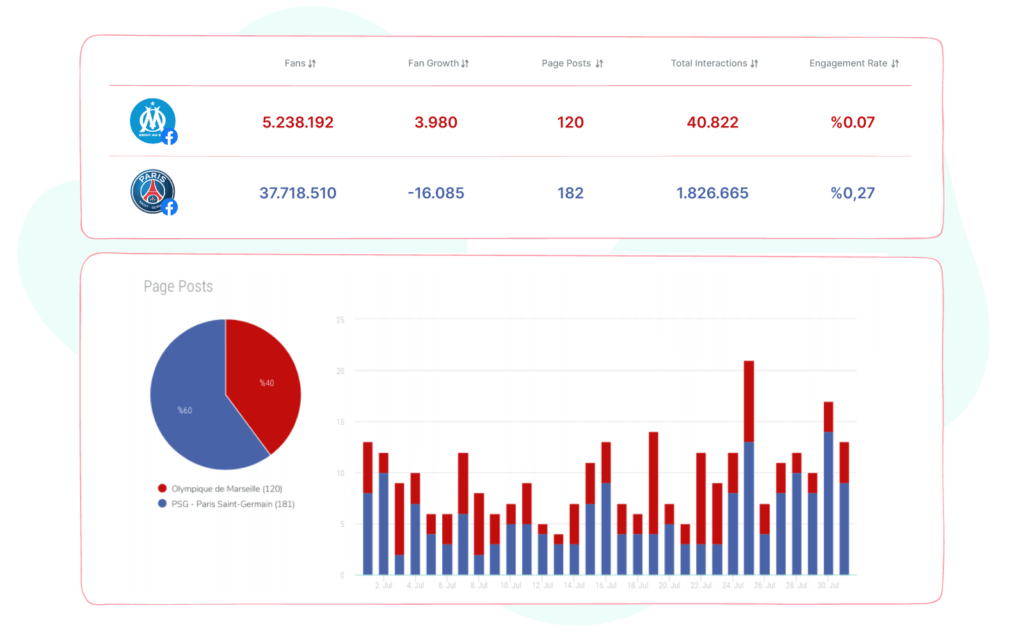 It's important to know your position among your competitors in your industry. Knowing and understanding your success and/or failure is great, but comparing this with your competitors gives you a better understanding of your performance. Finding out who your competitors are is the first step to starting your social media competitor analysis. Then you'll need to track and analyze those competitors' social media content strategies.
Using a tool to do all these will reduce your preparation process. It allows you to make more accurate strategic decisions. There are many social media competitor analysis tools in the digital world and the one we have here on Sociality.io is by far the most user-friendly one.
Sociality.io Competitor Analysis Tool offers retrospective data, content analysis, comparative charts, graphic descriptions, and reports in PPT and Excel formats. You can simultaneously compare up to 15 competitor pages and the reports are very simple yet easy to understand. Check it out yourself.