Reveal the power
of your data via TikTok analytics
Your team needs one, central tool to analyze key metrics, schedule and publish content, and manage comments on TikTok and other major social media platforms.
What's it for?
Detailed Instagram insights reports
Content Intelligence
Improve your TikTok marketing strategy with
the right data
Understand the story behind raw data scattered across multiple accounts with our presentation-ready TikTok analytics reports.
How are your posts distributed weekly?
How efficient is your overall content strategy?
When was the best time for your post in terms
of views?
How different is the engagement across
your posts?
Hashtag analysis
Extend your profile's reach on TikTok
We all know that not all hashtags are created equal. Compare TikTok hashtags' performance side by side to see which ones are bringing in the higher engagement. Reaching new audiences has never been easier.
Audience analysis
Attract the right
TikTok followers
Use demographic data to know who your account is attracting. Discover where your followers are located, how often they interact with your TikToks, their gender, and impression source.
Automated reports
Spend less time on reports and more time delivering
Get automated and centralized TikTok analytics reports on hundreds of accounts in XLSX, PPT, and PDF formats delivered directly to your inbox. Maintain oversight over page performance with daily, weekly, and monthly reports.
All-in-one solution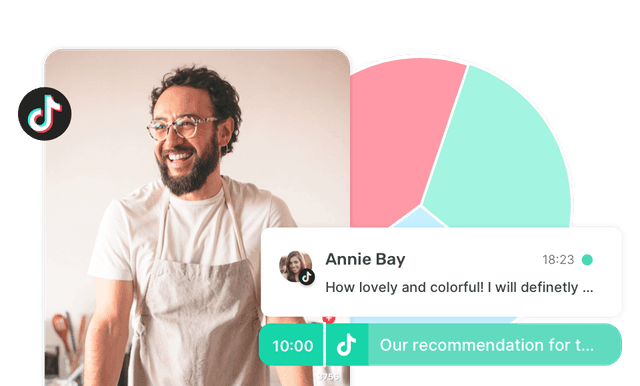 So much more than
a TikTok Scheduling tool
Sociality.io offers a complete all-in-one management solution, so you can publish, analyze, and manage comments for multiple TikTok accounts from one screen.
Automate TikTok video planning and scheduling
Manage TikTok video scheduling and publishing from one dashboard. A simple and intuitive calendar makes it easy to automatically publish TikTok videos at the right time to drive engagements.
Effortlessly keep up with TikTok video comments
Build brand loyalty by managing TikTok video comments at scale. Respond to TikTok comments faster so you can connect with customers quickly and efficiently.