How to check Instagram Direct Messages on your PC
Let's admit it—we all loved it when Instagram finally brought its Direct Messages (DMs) feature to desktop computers and web browsers for all users worldwide. It had been quite annoying to have to use our phone to check, view, and respond to DMs; but now, not only can we access our DMs on our PC, but we can even start group chats, share photos, and double-tap to react to responses!
We cannot yet start a video call or an audio call through a DM on a PC, but we're sure that will happen pretty soon as well because Instagram's parent company, Meta, prioritizes private messaging across all its platforms. Also, we can now export Instagram messages. Learn more about that here.
Social Media News in a Nutshell
Get the latest social media news, insights, and marketing tips in your inbox once a week.
Without further ado, here's how to check and view Instagram messages on your PC:
On any web browser on your PC or laptop, go to instagram.com and log into your account.
On the upper-right side, find the messenger icon.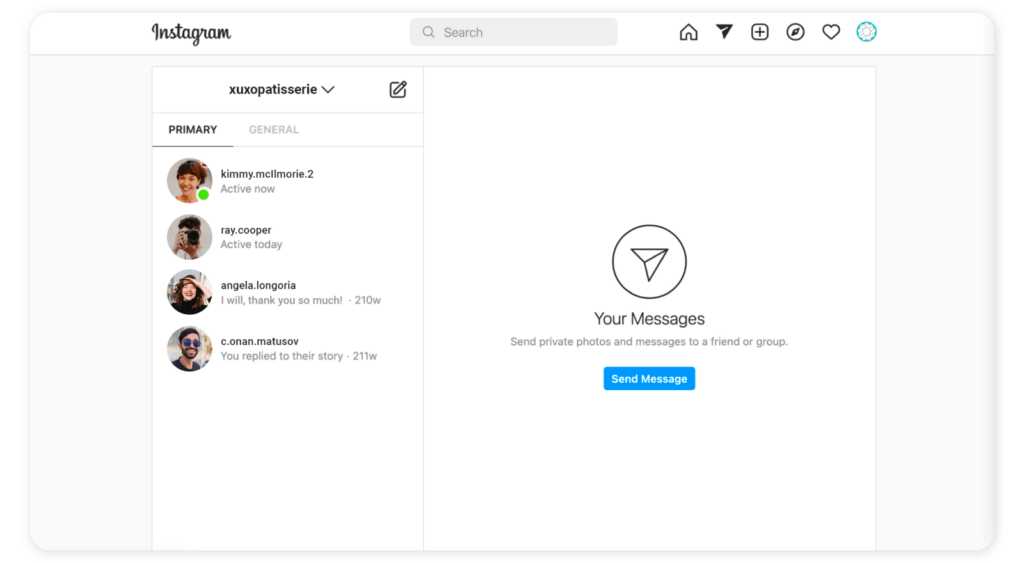 Click on the Messenger icon to bring up your DMs. You can now view and respond to them.
Once you click on a message that you want to view, your private conversation appears on the right side. From there, you can simply respond to a message or else like, copy, or report it.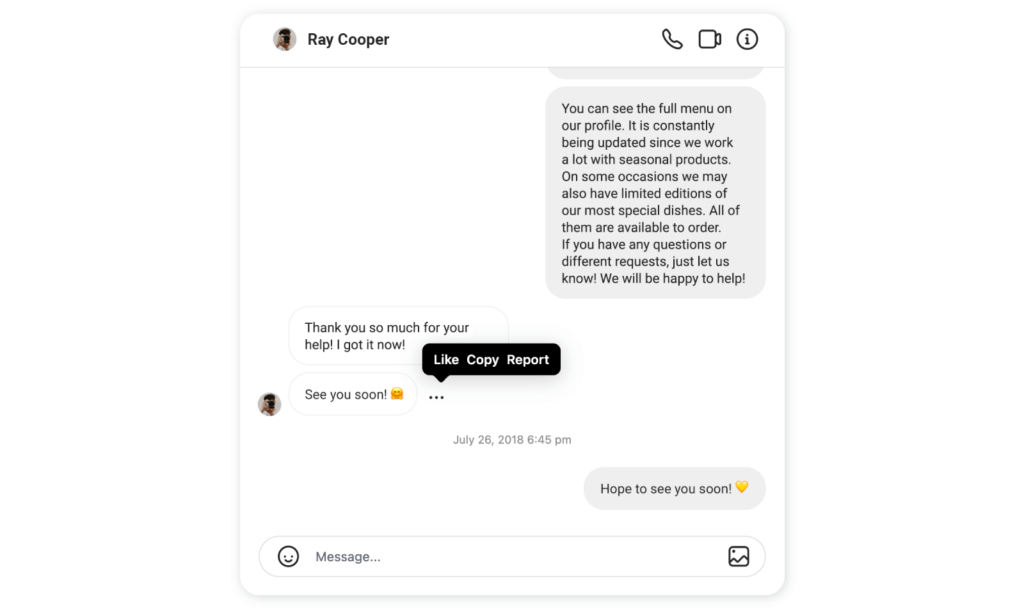 If you want to start a new conversation, simply click on the notebook icon next to your profile name on the left side of the screen. Then type in whom you'd like to address. If you'd like to start a new group chat, just keep typing in the names and you're all set to go.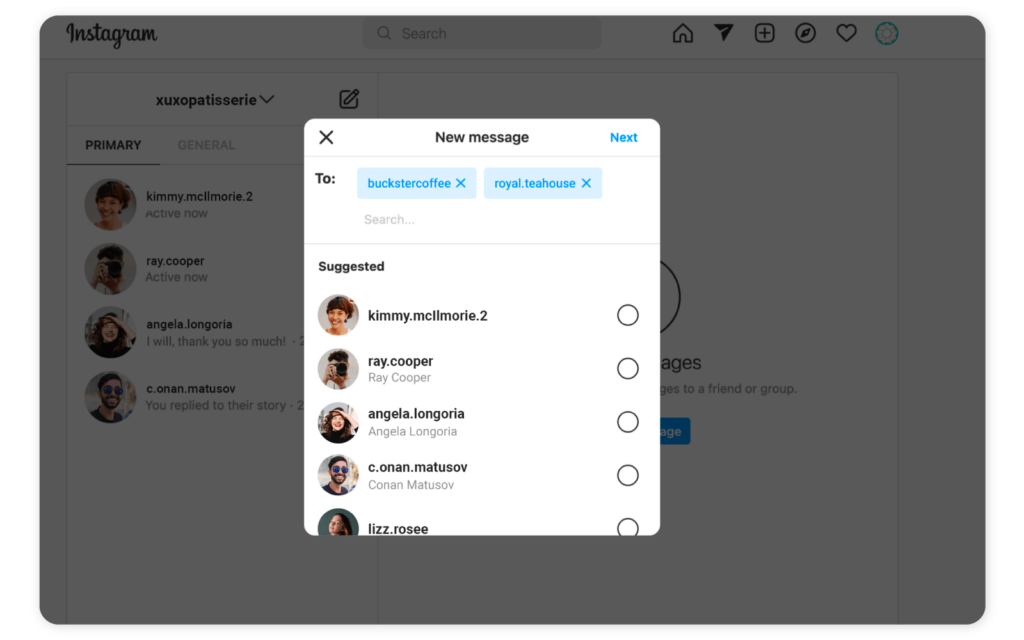 In past years, Instagram heavily invested in improving the Instagram DM user experience besides making it easy for businesses to sell through the platform. In this article, we describe all newly released Instagram DM features.
How to check DM on Instagram on your PC using a social media management tool
Although the Instagram desktop version can save a lot of time, unfortunately, it is non-collaborative and allows you to manage only one account at a time.
If you want to manage multiple Instagram accounts, explore Sociality.io and our mobile apps.
Download the Sociality.io app for both iOS and Android to get access to our desktop-level social media management dashboard.
Not only will it allow you to curate, approve, preview, and schedule your content calendars across all your social media platforms on the go, but it will also let you communicate with your clients through DMs.
Through the Sociality.io Instagram Messaging feature, you can send and receive your DMs as text, photos, videos, and stickers from only one team inbox, just as you would if you logged into Instagram.com via a desktop PC. 
On top of that, the Sociality.io Engage module brings the CRM experience into social media engagement and allows social media teams to track performance metrics, collaborate, and assign conversation owners.