How to get verified on TikTok in 2023? The essential guide
If you use TikTok for business, you've definitely seen a coveted blue checkmark on a few business accounts – maybe even on your competitors'. That blue mark is the TikTok verification badge.
"But hey, isn't that badge just a status symbol?" You might ask. Well, it's more than that.
For instance, it's believed that the TikTok algorithm favors content from verified accounts. So getting your brand TikTok-verified means more exposure on the platform, leading to more followers and potentially more sales.
You see how getting that blue checkmark on your profile might be worth it, right?
In this post, I'll share with you what you need to know about TikTok verification including tips on how to increase your brand's chances of getting verified on the platform.
Let's jump in.
Social Media News in a Nutshell
Get the latest social media news, insights, and marketing tips in your inbox once a week.
What exactly is a TikTok verified badge?
A TikTok verified badge is how TikTok tells users your account is authentic. Imagine having a seal of approval directly from TikTok. Your audience can rest easy knowing your brand has been validated by the platform itself.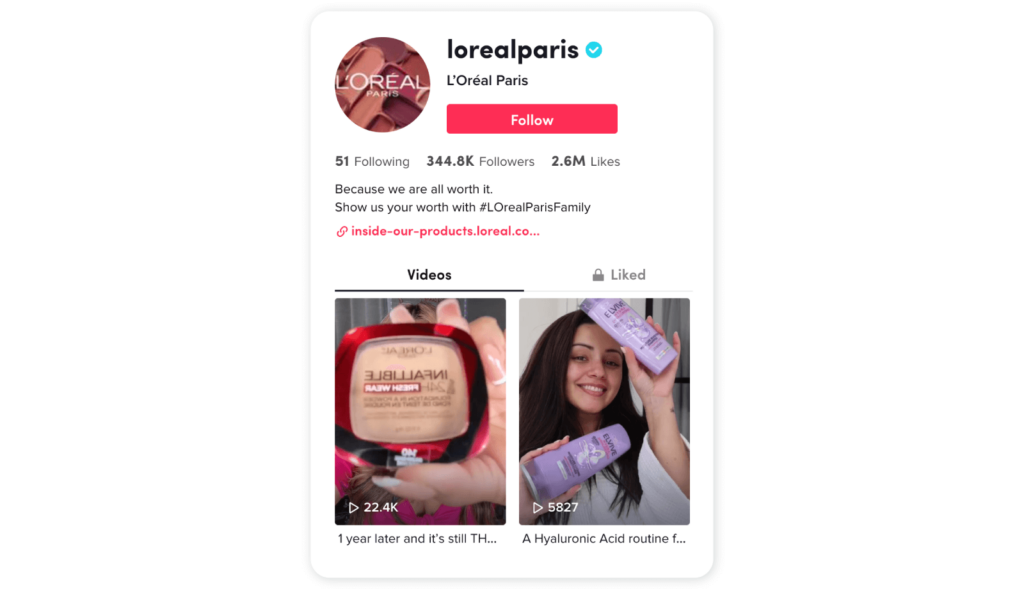 But why is there a need for this extra layer of validation in the first place?
Here's why.
We live in an era of fan accounts and fake social media profiles. Anyone can jump on TikTok to open an account in your brand's name in minutes. Remember Tom Cruise's deep fake account?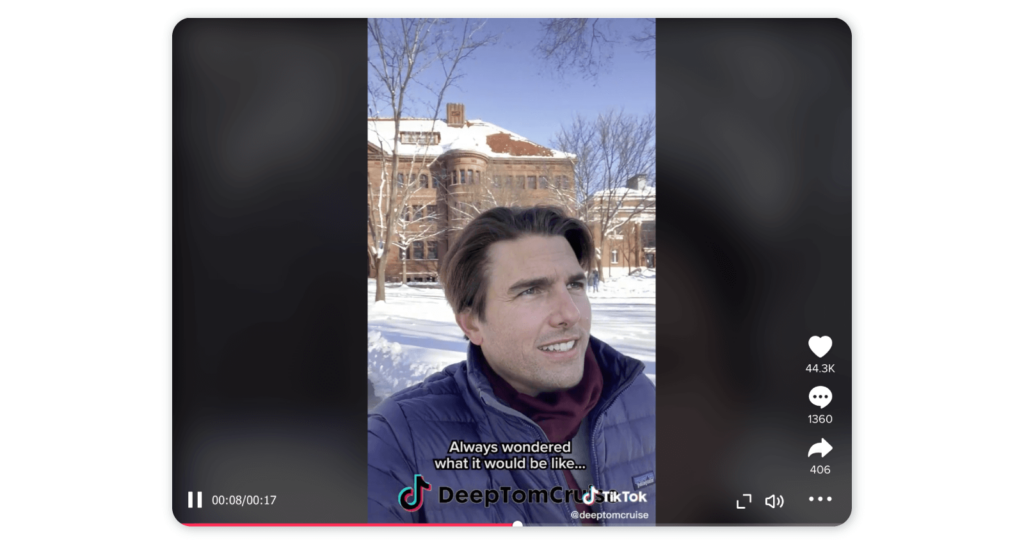 Being verified tells your audience who they should take seriously and curbs the spread of wrong information.
Also, as I mentioned earlier, the TikTok algorithm favors verified accounts. These accounts constantly show up and get more likes. And on a platform with over one billion monthly active users, a blue checkmark that skyrockets your exposure can be a prime marketing asset.
How to get verified on TikTok
There is no public playbook for getting verified on TikTok. This secret is closely guarded by TikTok's team. And to make things more mysterious, TikTok doesn't have an application process to request verification, unlike Facebook and Instagram.
How do you get your brand verified, then?
Here's how.
TikTok's Creator Launch Team – the team responsible for getting verifications to the right people – reaches out to specific accounts to give badges. And according to Rachel Pederson – a social media strategist and affiliate of the Creator Launch Team – they judge every account by strict criteria.
Popular accounts, like that of famous tiktokers or household brands, with a huge risk of being copied, are favored. But there are still five conditions every verified account must meet.
They are:
Daily follower growth: A consistently growing TikTok account is a way to catch the attention of the platform's verification team. You should target a growth rate of between 500 – 2000 new followers daily. Fortunately for you, TikTok is one of the best social media platforms for audience growth. For instance, Crumbl Cookies grew its TikTok following by 1500% in two months, although the brand used a combination of TikTok ads and organic posting.

Growing watch time: Growing your followers isn't the only thing that should trend upward to catch the attention of the Creator Launch Team. You should also focus on getting more views and racking up more watch time. Accounts that do this have a higher chance of being chosen for verification.

Media press & PR: Is your brand featured on prominent media platforms? That's an achievement that increases your chance of getting tapped for TikTok verification. Get your business on magazines, TV shows, or podcasts. This implies you're an expert in your niche and therefore should be respected.

Creating viral content: The more impressions your videos get, the better your brand's chances of being chosen for verification. Aim for at least one viral content monthly. And then scale from there.

Being verified on other platforms: Tiktok will consider brands that are already verified on other platforms. If you're already verified on other social media platforms like Twitter and Instagram, your quest for TikTok verification should be easier.
Related article: How to monetize TikTok? Everything about TikTok Creator Fund
Tips to increase your chances of being verified on TikTok
Unless you're a well-established business, popular among your audiences like Starbucks or GymShark, there's a good chance you don't meet the criteria above for getting verified on TikTok.
But that doesn't mean you should throw in the towel just yet. I'll share with you tips to boost your chances of becoming TikTok verified. These tips are:
Consistently produce fantastic content
Engage with your community
Get featured in the media
Get your account verified on other platforms.
Consistently produce valuable content
Consistency is the name of the game on TikTok. The only way to steadily increase your follower count, watch time, and the chances of you going viral is to show up regularly with valuable content.
Sure, you have no control over which videos go viral. But the odds of going viral on a monthly basis will be in your favor if you focus on publishing share-worthy videos on a regular basis.
Use these tips to make your videos share-worthy:
Use high-quality video production gear
Add music to your video. But make sure to use sounds from TikTok's commercial music library or create your own to avoid copyright infringements.
Understand your audience's needs
Use TikTok analytics to understand why previous videos were successful (or not)
Keeping up with a consistent posting schedule can be a challenge, but with the help of the right automation tools, it becomes effortless. Sociality.io's TikTok video scheduler tool simplifies the process by generating a reliable and easily understandable content calendar for you. Just schedule your TikTok content and experience the time-saving benefits, so you can fully enjoy the advantages of efficient content management.
Engage with your community
It's not enough to just publish your content and disappear. To gain exposure on TikTok, you have to engage with your audience.
This means being present in the comments and kickstarting conversations. One brand that does this well is Starbucks.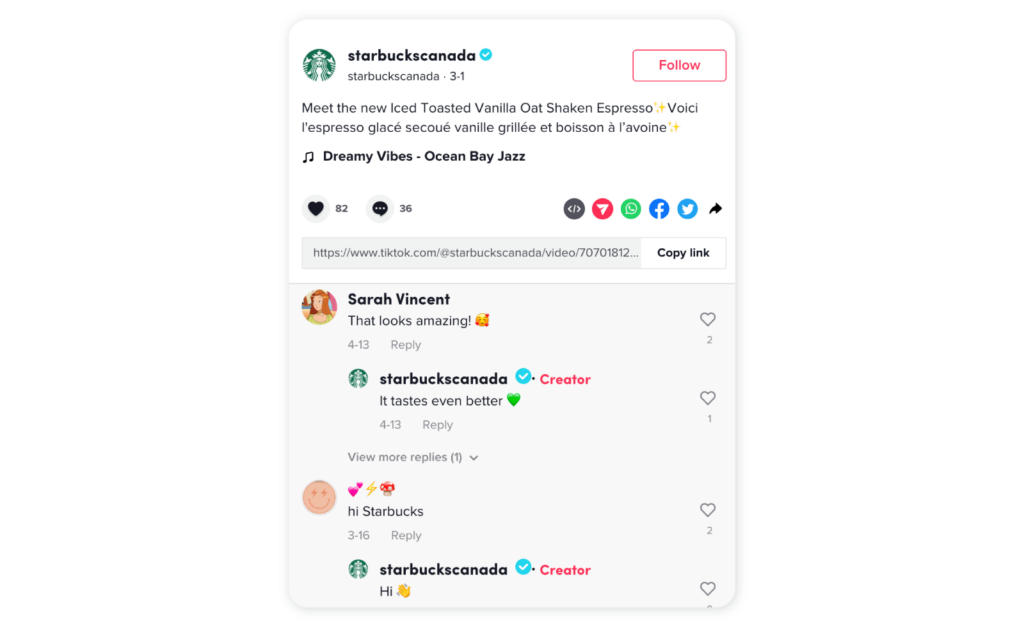 You can build stronger relationships with your community by spending 10 minutes each day engaging with them.
Discover the ease of TikTok comment moderation with Sociality.io! Our intuitive platform simplifies comment management, allowing you to effortlessly filter out spam, interact with your audience, and foster a positive online atmosphere. Elevate your TikTok presence today with Sociality.io's comment moderation feature.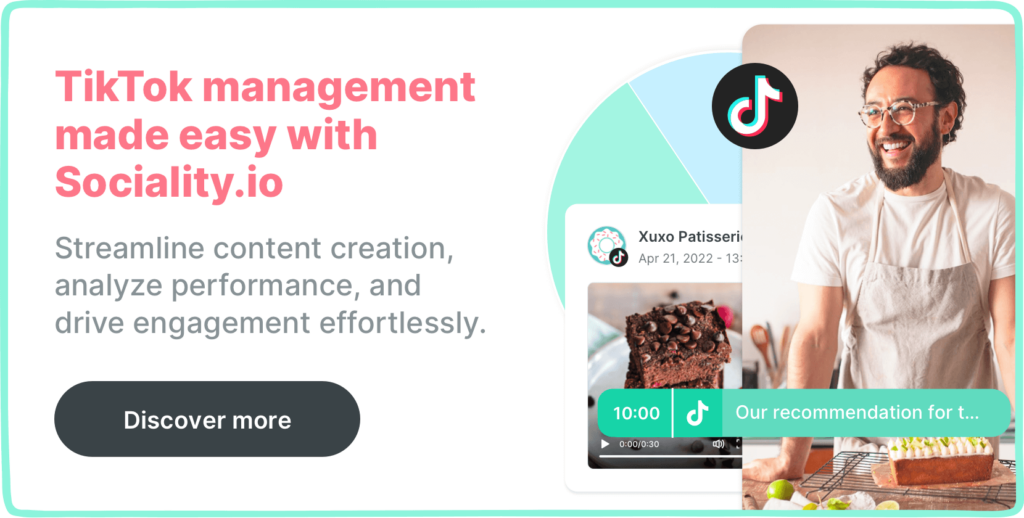 Get featured in the media
TikTok likes to verify brands regarded as leaders in their space. So you need to show your thought leadership before you can be considered for verification.
One way to do this is by getting featured in the media. Whether it's a podcast appearance, a magazine mention, or even YouTube clips, these achievements will strengthen your expertise in your field.
Plus the social proof gotten from these media features can lead to a wave of new followers for your brand.
Get verified on other platforms
Speaking of social proof, being verified on other social media platforms will strengthen your case for TikTok verification.
Unlike TIkTok; Instagram, Facebook, and Twitter let you apply for verification. This doesn't mean their verification process is easy. But at least, they are clear about what they want in accounts looking to be verified.
To apply for verification on these platforms and make sure they're connected to your TikTok account.
One last thing – as you've seen, getting the blue checkmark isn't something you have much control over. Don't get too focused on verification. This might lead you to violate some of TikTok's rules and ultimately hurt your chances of being verified.
Instead, focus on showing up regularly with authentic and valuable content. This way, you'll not just catch the eye of TikTok's Creator Launch Team, but also build lasting relationships with your customers.