How to monetize TikTok? Everything about TikTok Creator Fund
Do you use TikTok for business? You're not alone. TikTok marketing has become one of the most popular tools for brands to promote their products or services and raise brand awareness.
TikTok caused a huge stir when it launched its Creator Fund in March 2021. The $200 million Creator Fund was, according to TikTok, a way for creators to make money for the content they post on the platform. A reward system of sorts for creating excellent content.
$200 million dollars may sound like big money, but is it really as lucrative as it sounds? Not according to some creators. They claim the income from the Creator Fund is unpredictable and nowhere near a full-time income. While a lucky few have managed to earn big through the fund (we're looking at you @bellapoarch!), the majority are earning a much more humble sum.
Originally intended as a reward scheme, the TikTok Creator fund has generated some controversy. With creators and influencers using the platform to criticize the fund for underpaying TikTokers, we decided to investigate. What exactly is the TikTok Creator Fund? Is it really worth the hype?
In this article, we explore all things Creator Fund and weigh up whether it's actually a viable way for businesses to monetize TikTok.
Social Media News in a Nutshell
Get the latest social media news, insights, and marketing tips in your inbox once a week.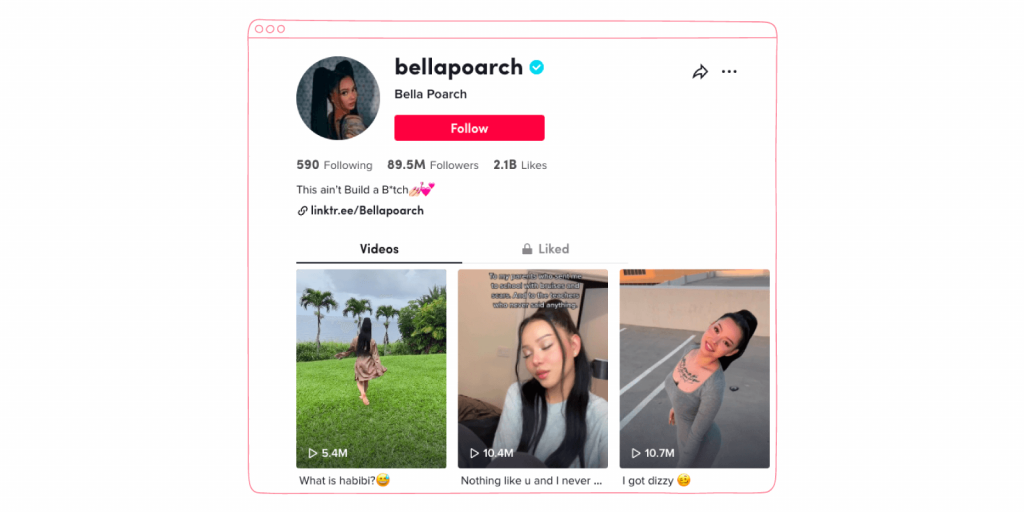 How to monetize TikTok
TikTok is on its way to reaching 1.5 billion global users in 2022. With such an enormous audience, there are several ways that businesses can leverage this to make money from TikTok.
Here are three of the most common ways to monetize TikTok:
Earning money through the TikTok Creator Fund
Brand partnerships
Using the platform to sell your products and services directly to your audience
For businesses, the TikTok Creator Fund is a chance to get paid directly from TikTok for the content your brand creates.
What's the TikTok Creator Fund?
The goal behind the TikTok Creator Fund was to incentivize content creators (individuals or businesses) to create more high-quality content.
Here is TikTok's official statement:
"To further support our creators, we're launching the TikTok Creator Fund to encourage those who dream of using their voices and creativity to spark inspirational careers. The US fund will start with $200 million to help support ambitious creators who are seeking opportunities to foster a livelihood through their innovative content. The fund will be distributed over the coming year and is expected to grow over that time."
Businesses can use the fund to monetize their content through:
content views
LIVE streams
the Creative Learning Fund (which encourages educators to share their knowledge on the platform)
The Creator Fund was an immediate success. So much so that TikTik plans to raise the fund to $1 billion in the next three years.
Despite plans to increase the fund, creators have publicly criticized the format of the Creator Fund compared to the YouTube AdSense program. Let's look at how they differ.
YouTube's AdSense partner program offers creators a cut of the revenue. This means that as the platform grows, so do the earnings of creators in the program. The TikTok fund works differently. Since the fund has an allotted sum of money (currently $200 million) for creators, as the platform grows, there is less money in the pot to go around.
How does the TikTok Creator Fund work?
Once creators (individuals or businesses) join the Creator Fund, they get paid for most of their views by the TikTok Ads program.
The Creator Fund pays creators based on the following:
Video views
Engagement
Number of videos published
Other factors that TikTok hasn't elaborated on
Only content that meets TikTok's Community Guidelines and Terms of Service is paid.
Once your business starts getting paid by TikTok, your earnings will appear on the Creator Fund Dashboard. You can then withdraw the money to PayPal or Zelle. Earnings change on a daily basis depending on a number of factors.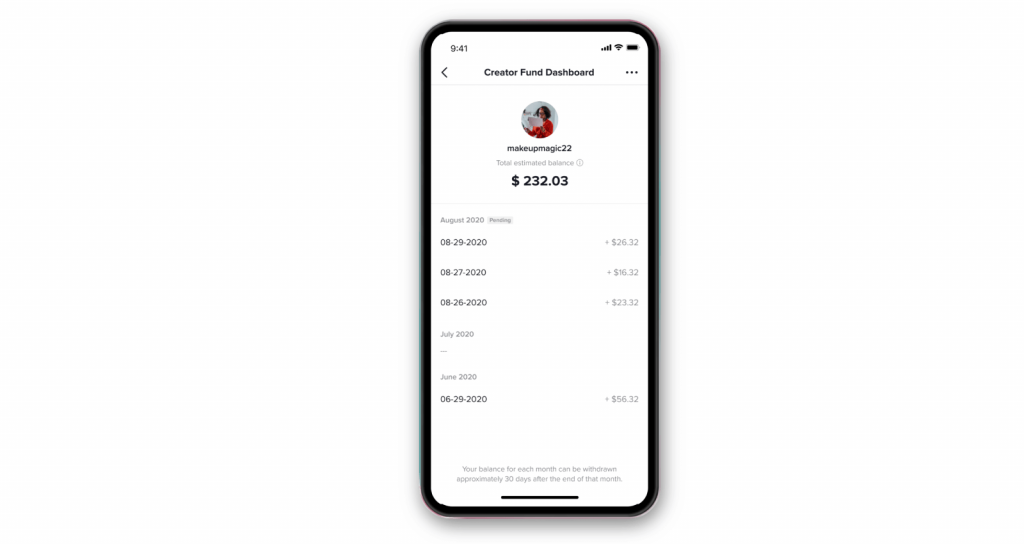 You can check your earnings on the Creator Fund Dashboard.
How much does TikTok pay per view?
The question on everyone's lip is, does TikTok pay you? And, how much?
The short answer is yes. TikTok's Creator Fund pays. In fact, it even claims that total earnings are uncapped. According to TikTokers, however, earnings are small and vary constantly.
The more followers your business has, the more earning potential there is. Having said that, you don't need to have a huge following on TikTok to earn money. Accounts with fewer than fifty thousand followers are considered 'nano followers', while those with between fifty thousand and one hundred and fifty thousand are considered 'micro-influencers.'
Let's look at the monetary benefits. The Creator Fund doesn't generate a huge income, even for famous TikTokers. While the most liked TikToks can earn as much as $10,000, the majority of TikTokers claim they earn around $0.02 to $0.04 for every one thousand views. Making the fund a nice side income, but definitely not the main revenue stream for your business.
TikToker Hank Green, who has over six million followers on TikTik, has recently shared his experience with the fund. In his recent YouTube video, Green says his earnings have dropped almost by half. He currently earns roughly 2.5 cents for every thousand views.
Green highlights that the fund's "static pool of money" is a major issue. The finite fund means that the potential for earning actually decreases as the platform grows: "Because of the way that TikTok shares a lot of audience among a lot of creators, that ends up being less than a dollar a day for most of the people in the creator fund".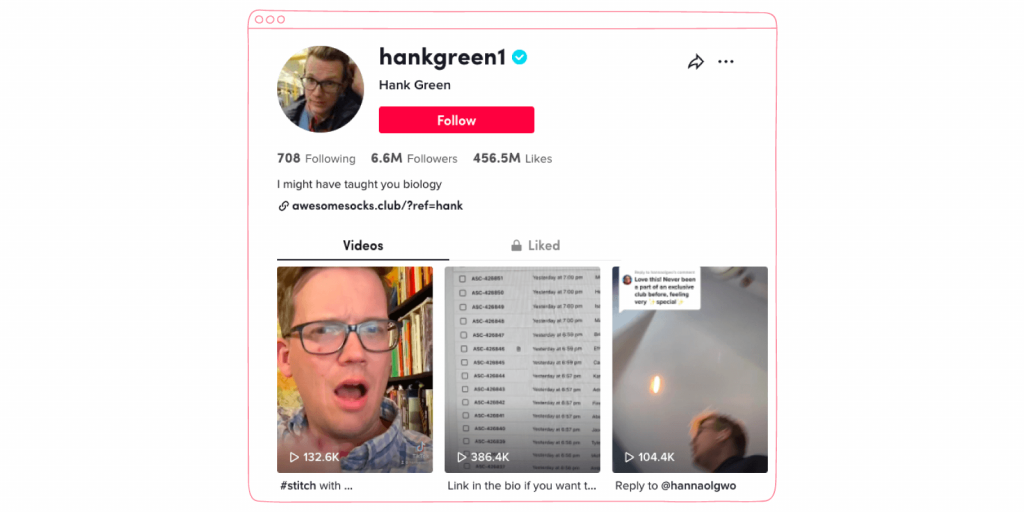 That's not to say TikTokers can't make some serious cash through the Creator Fund. Take @addisonre. With over eighty-five million followers on TikTok, Addison is the highest-earning TikToker on the planet right now. It's estimated that she makes between $750 to $1,300 per video. With around 1,500 videos, she is earning around $1,125,000 to $1,950,000 from the TikTok Creator Fund.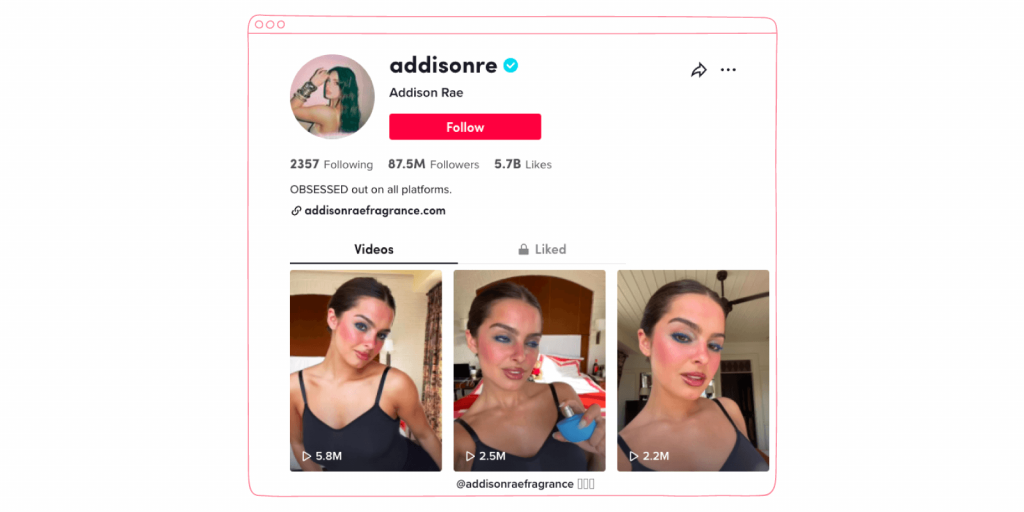 If your business wants to earn money on TikTok, you will need to track the performance of your content. The best way to do this is with a robust social media management tool.
The data from TikTok Analytics provides valuable insight into what content your audience is engaging with, who your audience is, and when they are most engaged. This data can be leveraged to build a powerful TikTok content strategy that increases engagement and further monetizes your company's TikTok account.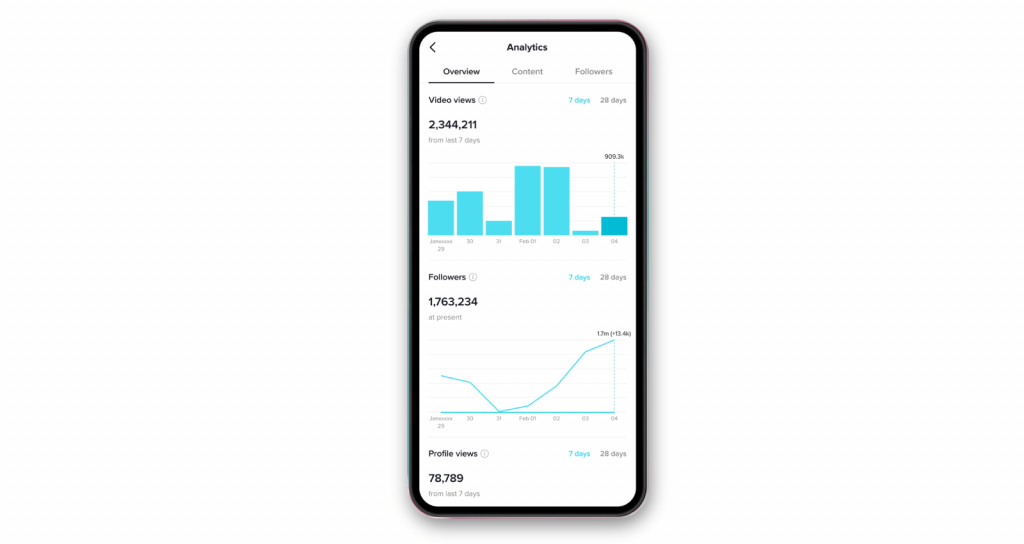 TikTok analytics are broken down into three main categories: Overview, Content, and Followers.
What are TikTokers saying about the TikTok Creator Fund?
Creators have pointed out a few flaws with the fund. Let's take a look at some of their complaints.
Unclear and inconsistent payment model
The biggest criticism is the lack of transparency as to how the revenue model works.
TikTok has kept its cards close to its chest when it comes to the payment structure. However, it has revealed that payment is calculated based on video views, engagement, and performance in specific regions.
Inconsistencies and significant disparities between tiktokers have prompted creators to question how the payment structure is calculated.
TikToker @erinmcgoff, who has two million followers, shared that she earns more than $3,000 per month through the TikTok fund.
Other prominent TikTokers have earned much less. @mrbeast, who has thirty-six million followers on TikTok, revealed that he had earned less than $15,000 from the platform.
Sharing a screenshot of his Creator Fund Dashboard on Twitter, the top-earning YouTuber estimates that his daily earnings from the fund total between $18 and $32 despite having over one billion views.

In a recent video, TikToker @not_not_mariah_ broke down her earnings for one million views. Those one million views earned her a grand total of $52.93. Mariah, who has just over one hundred and twenty-eight thousand followers, calculated that this equated to 0.00005293 per view.
Mariah went on to calculate how many views she would need to rack up to pay off her $34, 000 student loan. The answer was over six million and forty-two million views, which totals 8% of the entire population of the world.
It seems that the payment breakdown of TikTok's Creator Fund is so far under wraps that TikTokers in the program are not allowed to share their earnings. According to one TikToker, @theMrsPederson, sharing screenshots of your fund dashboard is prohibited in the Creator Fund agreement all creators sign when joining. Posting your income or dashboard could result in TikTok removing you from the program without paying you.
A drop in views
Creators have also reported a drop in views since joining the fund.
Before joining the Creator Fund, TikToker @zachwillmore was getting about one hundred thousand new followers per month. Not only has his follower count gone stagnant since joining the fund, but many followers have reported they had to refollow Willmore since he joined.
Another TikToker, @thatthriftedteacher, recently left the Creator Fund. She cites low views as one of the main reasons behind her decision. On a TikTok, she says her average views per video have dropped to around ten thousand, which is low for a creator with over one hundred and fifty thousand followers.
TikTok Creator Fund requirements
The fund isn't open to everybody. In order to join, your business will need to meet the following Let's look at the TikTok Creator Fund eligibility requirements:
Creators must reside in the UK, US, Germany, France, Spain, or Italy
The account must have a minimum of 100K authentic total video views in the previous 30 days
The creator must have one or more valid linked digital payment accounts (such as PayPal or Zelle) to get paid through
The creator account needs to have a minimum of 10K authentic followers
The account must be active and compliant with TikTok policies
The account must post original content that follows TikTok's guidelines
If your business meets all the criteria, you can apply to join the TikTok creator fund inside the app. Not all applications are accepted. Don't worry if you aren't accepted the first time, you can apply again in thirty days.
It can take a while to grow your TikTok business account enough to meet the Creator Fund requirements.
There are a few ways you can grow your account and get the views and followers you need. The first thing you can do is get to know how the TikTok algorithm works. This will enable you to understand how to reach your niche audience and get those all-important video views.
To join the fund, your business needs followers. Researching how to get more followers on TikTok will also help you to meet the criteria and join the fund.

How to get a TikTok Creator Fund
Your business can join the TikTok Creator Fund in just a few simple steps.
Firstly, you'll need to make sure that you have a Pro account.
Don't worry if your business doesn't currently have a Pro account, it's easy to switch your account. Simply follow the instructions below:
Open the TikTok app and click on 'Me' to get to your profile
Click the three lines in the top right corner and select 'Manage account'
Find 'Account Control' and click on 'Switch to Pro Account'
Select 'Business Pro account'
That's it! You now have a Pro account.
Now that you have a Pro account, you are ready to apply to the TikTok Creator Fund. We have outlined the steps below:
Go to 'Account settings'
Click 'Creator Tools' and tap 'TikTok Creator Fund'
Confirm you are over 18 and have read the TikTok Creator Fund Agreement
TikTok will notify you when your application has been approved or denied
Is joining the TikTok Creator Fund worth it for your business?
There are undeniable issues with the Creator Fund that need to be addressed, but there are still certainly plenty of advantages of joining the Creator Fund for your business. We have weighed up the pros and cons.
Pros:
Joining the TikTok Creator Fund allows your business to:
Cons:
The downsides of being part of the Creator Fund are:
The need to consistently create high-quality content
Unpredictable earnings
Reports of views decreasing
So, is it worth it? It honestly comes down to how your business is using TikTok and what your long-term goals are.
Joining the TikTok Creator Fund is worth it for businesses that:
Consistently rack up millions of views on their content
Want to invest in a long-term growth strategy
Are willing to sacrifice potential drops in views
Put simply, if your business has a big following on TikTok, posts consistently, and creates videos that rack up millions of views, then applying to the Creator Fund is probably worth it. Businesses with a smaller following on TikTok, low viewer engagement, or who don't post consistently most likely won't get much value from the fund.
Key Takeaways
While the TikTok Creator Fund can be beneficial to your business, it's not for everyone. TikTokers have been quick to point out issues with the fund, such as its confusing payment structure, low revenue, and a dramatic drop in views. Before joining, do your research and make sure it's the right step for your business.