Essential social media Engage features to stay connected with audiences and remote team members
Do you know that a third (32.3%) of your customers who are reaching out for support might be doing so on social media?
Whether it's a current customer or someone who's shopping around, you want to make sure you address their concern in time.
But it's hardly ever that simple. As a social media marketing team, you have to deal with:
Messages from multiple separate accounts flooding in all at once.
Passing each conversation off to the person who knows enough to deal with it best.
Making sure you're all on the same page and sharing information instantly.
Yes, having conversations with your audience can be a bit of a balancing act. That's why you need social media Engage features to make things much more streamlined.
Let's walk through the features available to you, and how to use them for fast, orderly, and customer-satisfying conversations.
Social Media News in a Nutshell
Get the latest social media news, insights, and marketing tips in your inbox once a week.
Why and when you need to use social media Engage features
There are certain crucial moments when your audience expects your brand to hold up its end of the conversation.
These are some of the most common.
1. Customer service
Most likely, the bulk of the messages and comments you get on social media are from users who are requesting customer support. According to Facebook, over 76% of users message brands like yours for exactly that reason.
And you'll want to act fast, because further research shows that delayed responses can hurt your brand and make it harder to achieve your goals. Across all platforms, 81% of users want responses within a day.
When it comes to customer service on social media, your audience clearly has high expectations.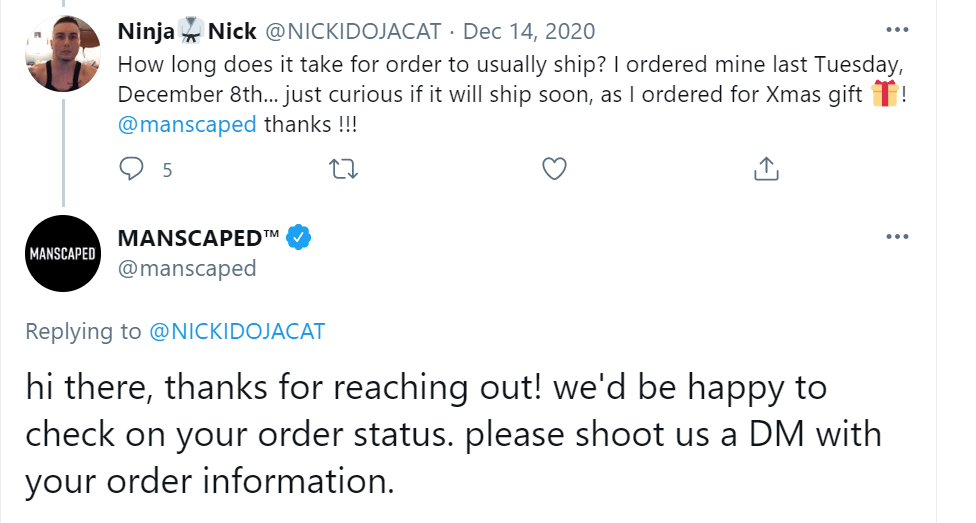 2. Inquiries
Some people who engage with you on social media are simply passers-by, wondering if your service or product is right for them.
A report by Global Web Index confirms this: 54% of people are researching product and service information on social media before they buy.
Engaging with these people when they prod you for information on social media is a good way to increase the likelihood that they go on to be customers.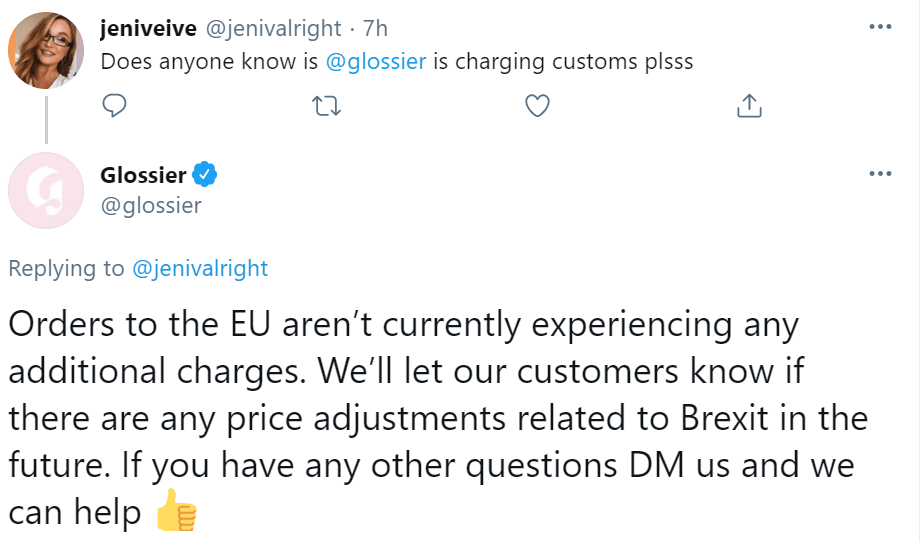 3. Encouraging positive feedback
If people are going on social media to share the positive experiences they've had with your brand, you don't want to appear standoffish.
Instead, your brand can benefit from amplifying those voices, so more people feel encouraged to post about the things that are appealing about your brand.
It's also a way to cultivate a more open and approachable image.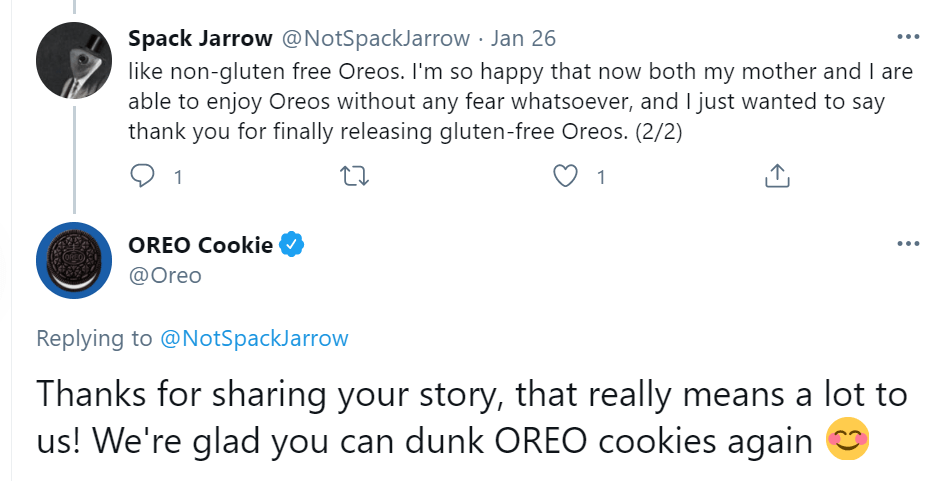 4. Handling negative feedback
Not all customers will talk about how pleased they are. Those with complaints will take to social media to make their opinions heard.
In such cases, you'll have to engage so you can mitigate the possible reputational damage to your brand.
A proactive and clearly concerned approach usually works best, since the comments are visible to anyone online.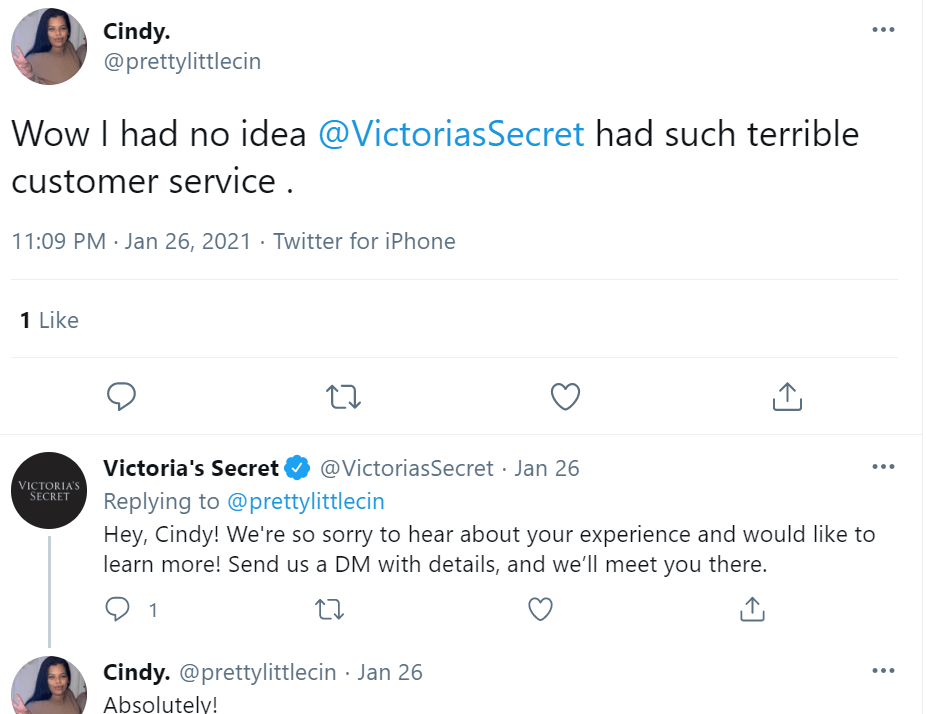 5. Moderating your feed
Unfortunately, not everyone who's visiting your social media accounts is there to engage positively. Some are trolls, who create a toxic atmosphere that might discourage other people in your audience from interacting.
To keep the conversation inclusive and productive, you may have to hide or delete some of their comments. And if someone keeps visiting your pages and accounts to intentionally threaten your brand or make inappropriate comments, then you may have to block them altogether.
It's just as essential to moderate when running ad campaigns, so the effectiveness and ROI of your ads isn't weighed down by wayward comments.
The Sociality.io Instagram ad comments filter comes in handy here, letting you hide or delete comments that risk making your ads less effective.
Sociality.io social media Engage features
Specifically, the engage module supports: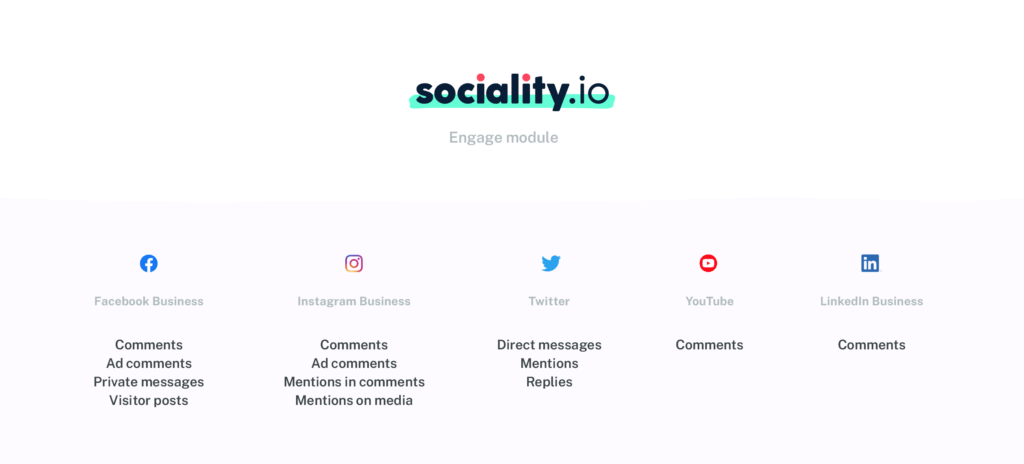 Since 14% of social media users comment publicly when requesting customer support through social media—according to a report by the W.P Carey School of Business—you'll want to make sure you don't miss any posts, comments, or messages.
Timely and helpful responses show your audience that you're a responsive, customer-focused, and caring brand.
Now let's go into the exact features, and how they enable easier and more efficient connection with your audience and your team.
Unified dashboard and inbox
One person can manage social media with 1 mobile phone and easily switch tabs between platforms and accounts.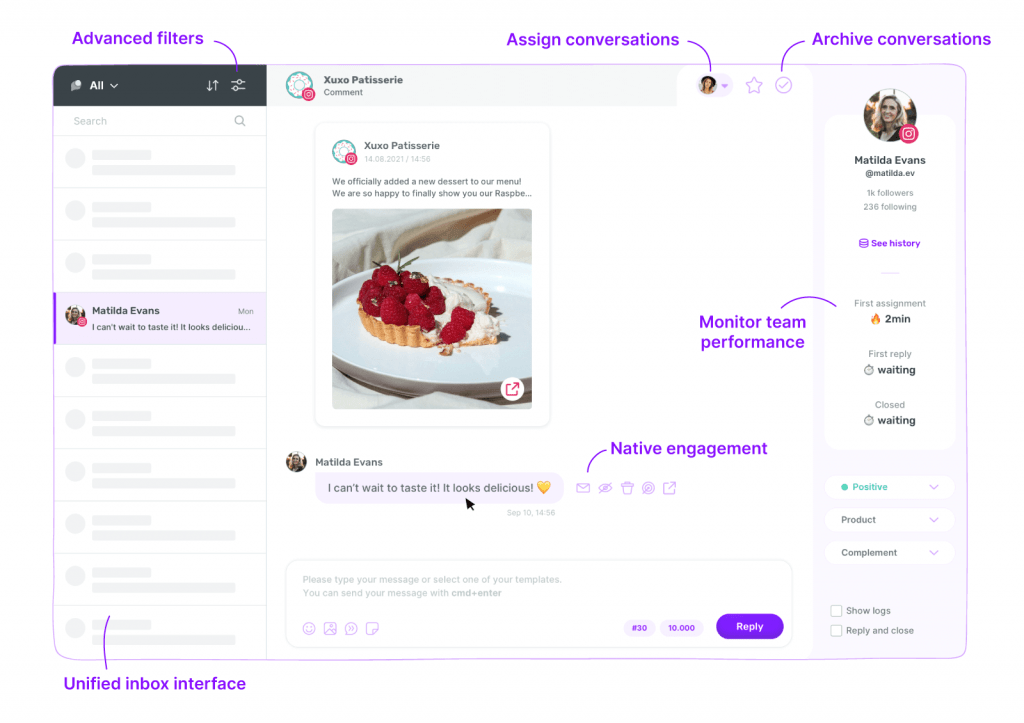 Although the social media team can divide responsibility and take care of delegated accounts, in reality, such a system creates discrepancy of information and hours of monkey job. 
All the functionality you need for the entire team including all stakeholders is available from a single dashboard!
As you'll see with the features we're about to go over, this is where you seamlessly connect with users across all your social media accounts, while instantly coordinating and sharing information with everyone on your team.
And while a single dashboard is great for efficiency, the unified inbox goes even further to promote greater productivity and cohesive teamwork. All engagement comes through in an orderly and easy-to-follow manner.
Being able to do everything from one dashboard and within an orderly inbox not only gives you maximum convenience, but it allows you to use your time on the tasks that really contribute to a positive ROI.
Assigning conversations
Each conversation is best handled by the person who has the most accurate and up-to-date information. And sometimes one member of the team is swamped with talking to users while someone else is free to step in.
That's where the ability to assign conversations comes in. You can simply pass each one off to the person who can provide the most value. If multiple people on the team can do that, you can assign it to all of them.
This helps you cut down on the time it takes to respond to your audience, enabling you to achieve higher customer satisfaction.
Especially for remote teams that rely on clear communication, this level of fluid and effortless information exchange helps maintain a productive and collaborative environment.
And if you're an agency or a team running the social media accounts of different brands, Sociality.io makes it easy to handle accounts across several teams.
You can assign each team to only the brand they're responsible for handling. And, within that team, you can give all members different access levels, enabling them to take part or simply view the process.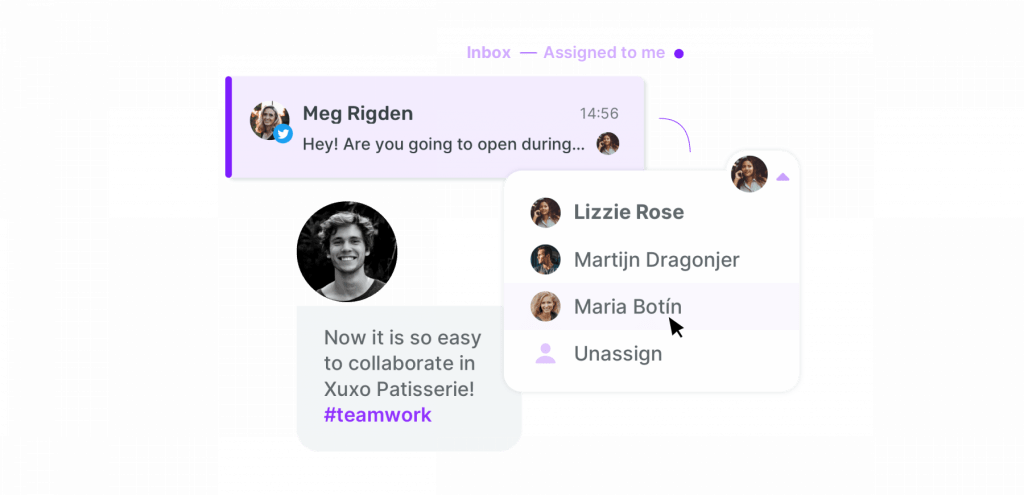 Starring, archiving, and exporting conversations
One of the things that can quickly get in the way of tight collaboration and efficient user engagement is a cluttered dashboard. That's why you're able to archive conversations as soon as you're done with them, so all you see are tasks that need your attention.
If it's too much trouble to archive each conversation, you can enable automatic archiving after each reply.
And you can star conversations too, which you'll probably want to do for the ones that you need to revisit later—when you have more information, for example.
Likewise, you can also export conversations in Excel format to go through and analyze. Maybe there's something important you need to note, or perhaps that particular conversation offers an insight into your audience that you've been missing all this while.
Templated replies
Do you get tired of having to type out the same response over and over again?
Then use templates. You can save some ready-prepared answers to questions you commonly get, so you can quickly dip into them and avoid spending too much on repetitive replies.
Reply templates help you to swiftly handle surface-level issues, enabling you to move on to the ones that require you to get more involved.
Also, some placeholder templates are great for making sure you don't leave customers hanging, like the kind you use to let someone know that you're handing the conversation over to a different teammate who can help them better.
Similarly, you can have others to simply ask a user to DM you with more info.
Plus, there's a search bar for the templates so you can fetch the ones you need in seconds!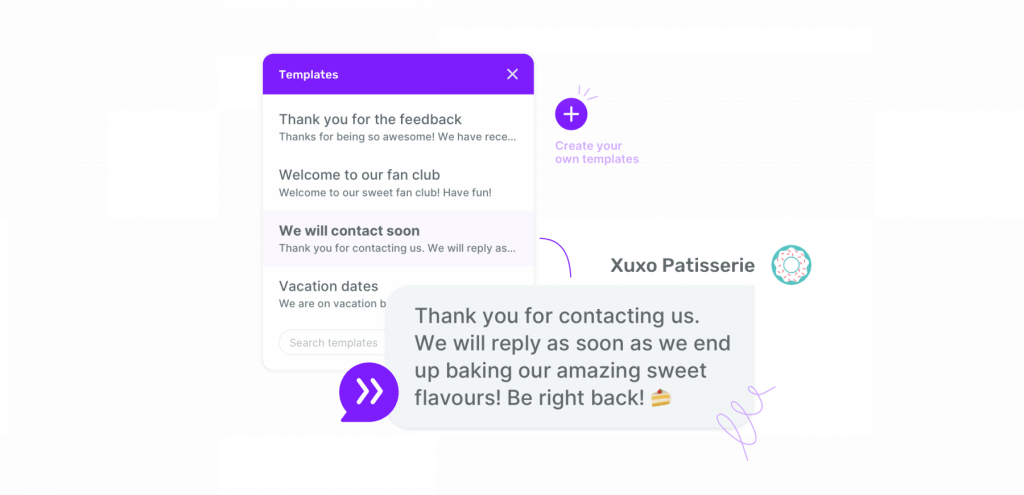 Conversation and customer notes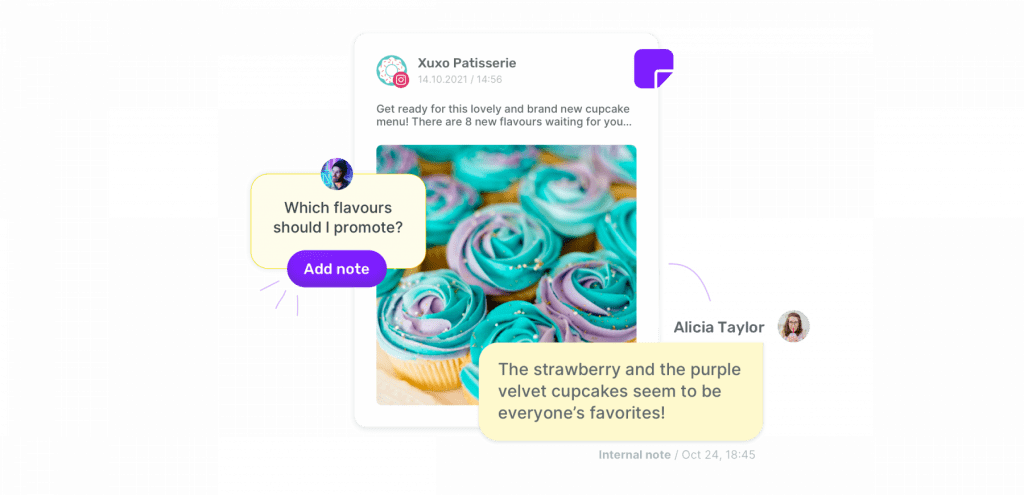 A user may get in touch with you multiple times to get answers or resolve a problem they're having. Or several people on the team may have to assist at different points.
You wouldn't want the user to repeat the whole issue each time, would you?
So, notes help everyone on the team stay current on a particular conversation, ensuring that you engage with your audience seamlessly and without friction.
You can also use custom labels as one extra way to make sure everyone on the team can sort and retrieve conversations quickly.
Even more, you can create and share notes on a particular customer, so each time they get in touch, your team has enough context to offer immediate and effective help.
Plus, there are two other advantages.
Firstly, you'll be able to gather more information about your audience, through real-world, in-the-field interactions with them. And you can use it to keep refining your social media strategy for even greater effectiveness and a higher ROI.
Secondly, you can use the notes you make about users to deliver more personalized service, enabling you to tailor your responses and solutions to the specific user you're addressing. Whether they're a prospect you're nurturing or a current customer you're trying to retain, that approach can certainly pay off. In fact, research by Epsilon shows that chances of a conversion increase by 80% when you personalize how you connect with your audience.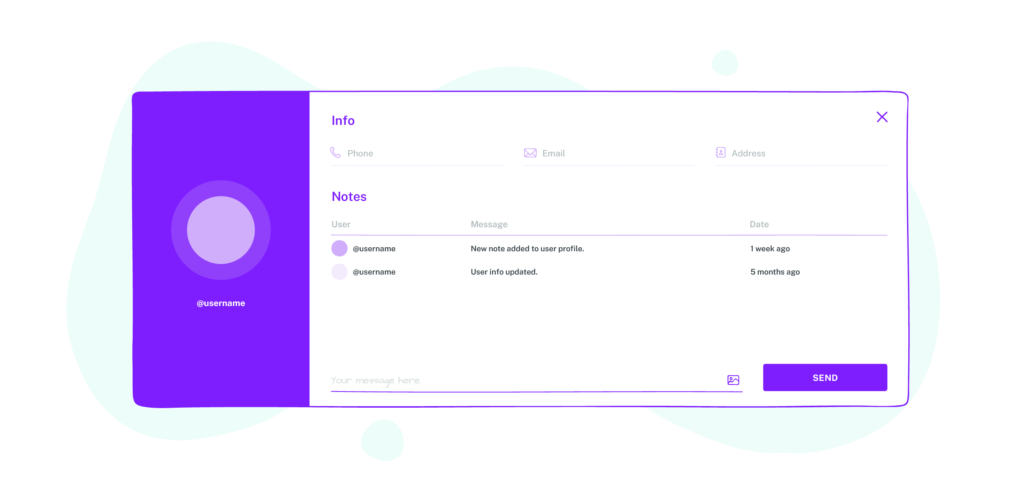 Conversation activities and reports
After all that effort, you want to have a clear idea of how well you're performing.
Is your team engaging users within a satisfactory time frame?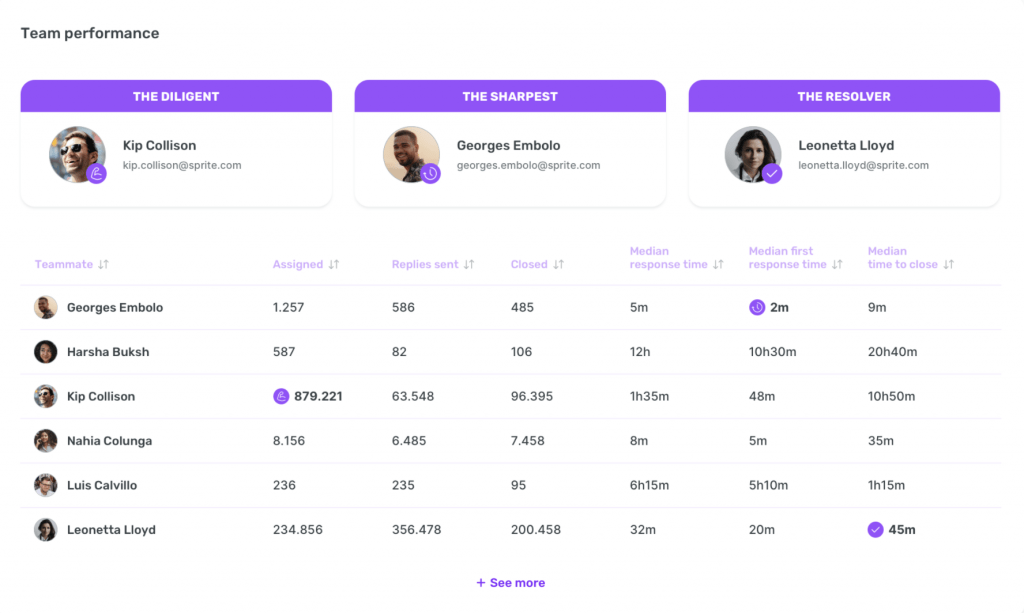 What kind of conversations are people starting with your brand?
How about the sentiment; is it mostly positive, negative, or neutral?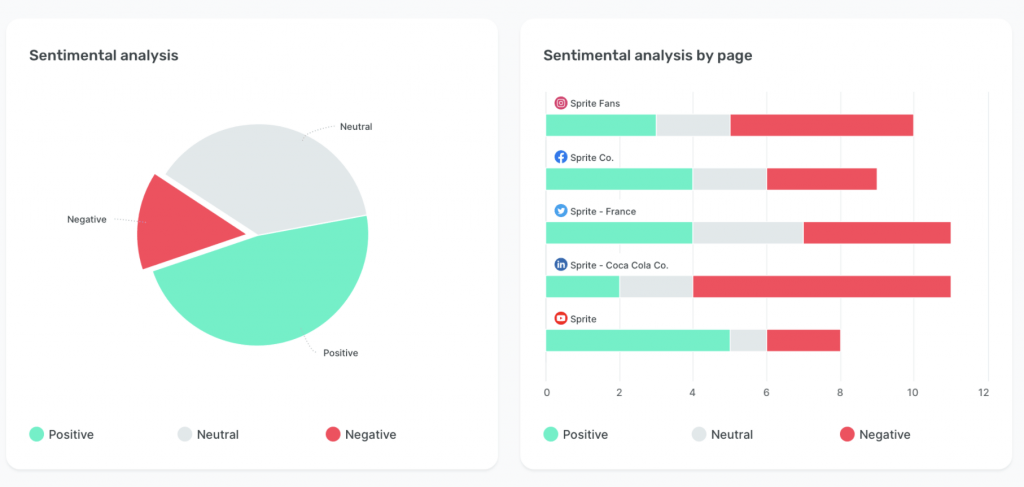 These are some of the questions that will help you gauge your performance, see what you're doing well, and identify areas where you might need to improve.
Viewing your conversation activities helps you see all of this.
Some of the insights you can gather can have a strong impact on your planning as well. For example, you can figure out the time when most of your conversations are starting, and make sure that's when you're most prepared to engage.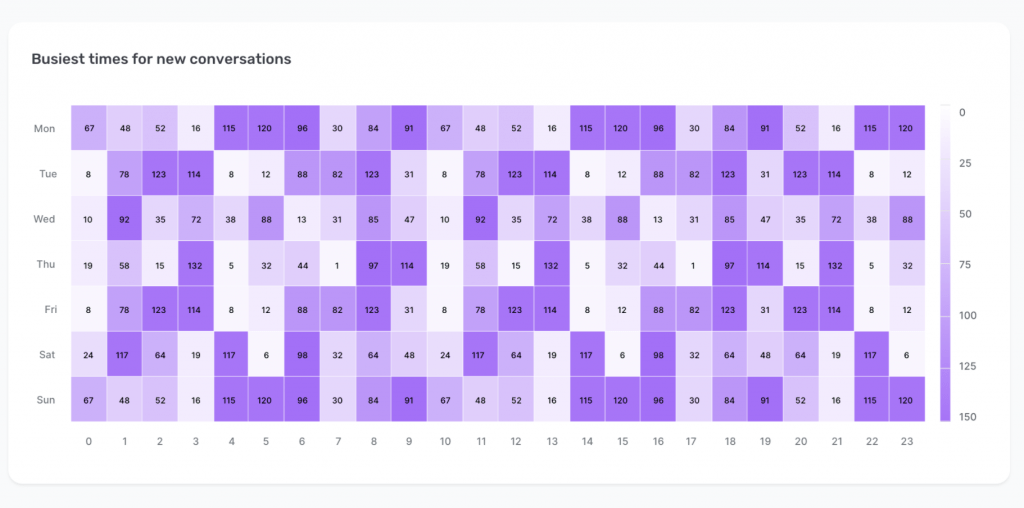 You can also get this information in a report for you to review later or share with colleagues while you brainstorm. For that, you simply head to the conversation activities section under the report module.
And remember, you can have the report automatically delivered to your email at a frequency of your choice.
Filters
There will be times when you want to head into the engage module and go straight into certain conversations.
You won't have to endlessly scroll to do it!
The filters allow you to pick out certain conversations quickly and easily. You can do so according to:
Social media profile
Content type (comment, message, Instagram mentions, Instagram ad comments, Facebook visitor posts)
Read status
You'll just have to select the relevant filters and the conversations you want will surface, saving you time.
And if you remember certain keywords from the conversation, then you can type them into the search bar and start seeing matching results.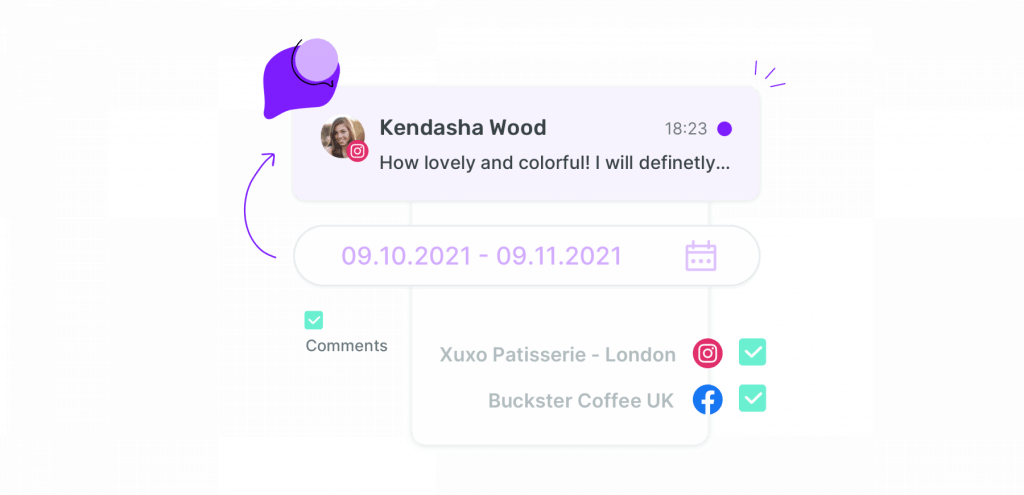 Mobile application
The Socilaity.io mobile app, available for both iOS and Android, gives you access to essential social media engage features even while you're on the move.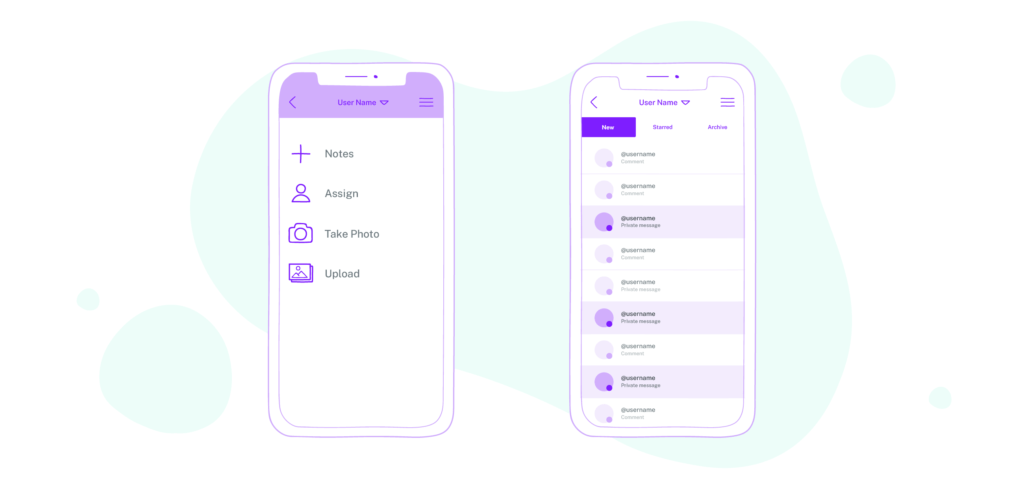 You're still able to assign conversations, add notes, and engage users across all your social media accounts.
Even if some team members are on the desktop app while others are on mobile, you can keep working collaboratively and sharing information.
Winding up…
Each point of interaction with social media users can be an opportunity to make your brand memorable, earn a new customer, or deepen the loyalty of customers you already have.
With social media Engage features that fit neatly into your workflow, you and your team can effortlessly coordinate your engagement efforts and foster meaningful connections with your audience.
Meta description: Maintain a tight connection with your audience across your brand's accounts with social media engage features, and empower greater collaboration.