Remarkable New Year's Eve social media campaigns to crush sales numbers
The New Year is coming. We say — another year of COVID became a catalyst in the process of digitization worldwide. Thus, the market's intensive resettlement to an online environment made physical shops less vibrant than they usually are this time of the year. However, the winter fairytale is gaining momentum in social media, and businesses are creating a bewitching online atmosphere saturated with seasonal aesthetics complimented by offers, contests, deals, discounts, etc.
To sell your products or services successfully at this time, you need to contribute with your special content to the enchanting New Year vibe. Consider implementing ideas presented in this article into your social media campaigns.
Social Media News in a Nutshell
Get the latest social media news, insights, and marketing tips in your inbox once a week.
Flash sales
Flash sales are oriented toward impulsive purchases and usually last for a short period, approximately 24 hours or a few days. When you run them, you are typically capitalizing on customers with relevant habits. Such sales generate a 35% lift in transaction rates.
To activate a sense of urgency and hype, you need to serve the information about a flash sale in a visually pleasing format. Collect products you intend to sell into a composition, decorate them with themed elements, or put a bright color for the background (if you prefer an animated design), and take a high-quality photo of it. By doing so, you let your fans evoke positive associations with your brand and, therefore, spark their interest in buying from you within timeframes.
For instance, Fenty Beauty used simple graphics and soft pleasing colors. However, the brand shows a variety of products and asks to decide quickly. Moreover, such tactics allure people to purchase your non-sale products.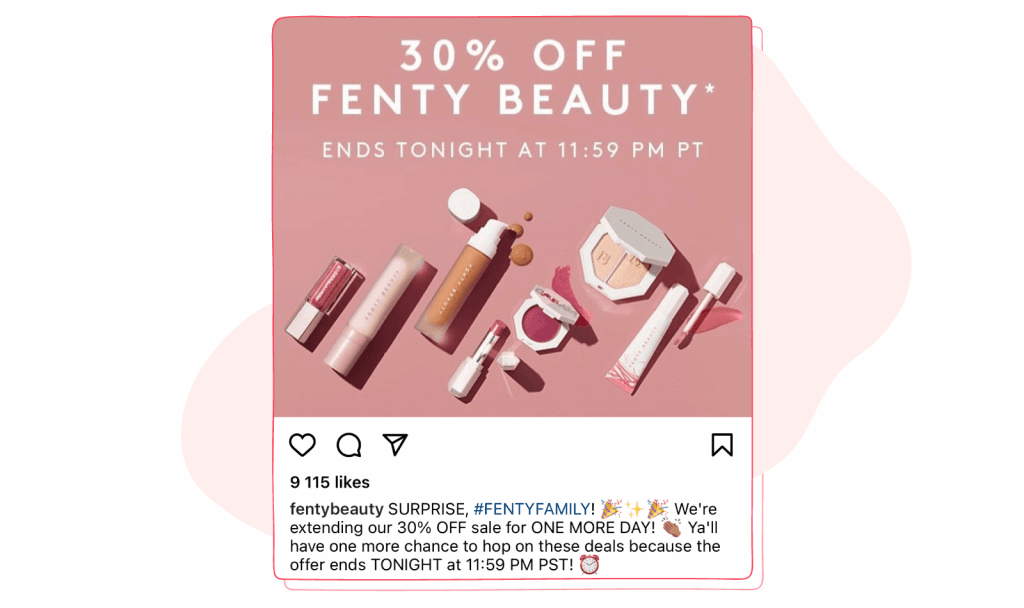 After Christmas sale
If you belong to the e-commerce retailer sector, you surely know that the festive season is an auspicious time to blast with big sales. In social media, you are able to attract a significant number of people by using the festive mood, which is equivalent to a crazy shopping mood. Why don't you launch big discounts straight after Christmas? Indeed it is worth considering clearance and selling some overstocked products.
So if you take this idea, you should prepare an attention-grabbing announcement with an indicated discount percentage (put the garish number size on the image) and promote it across all your social media channels. To establish a strong call to action, mention it as the last seasonal chance. Restyle your approach and make it less Christmas, less traditional, but about something new. Create a new look and serve it as a final year milestone, yet fresh and exciting.
Keep in mind that people will spend more time on social media to connect with their friends and family during the holiday. Therefore to increase the probability of selling your products/services, provide the viewers with clickable links to enable them to buy from you straight away conveniently. Read our article about 9 ways to share links on Instagram here.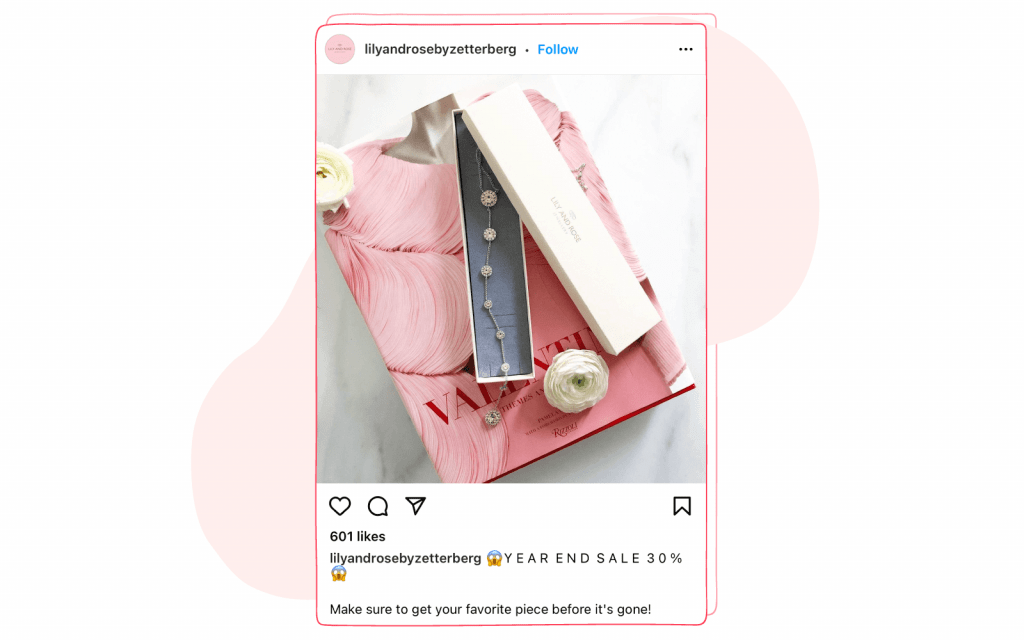 Promo-code
People tend to be generous with their spending during the holiday. Let them seize the opportunity to buy more by sharing promo codes for extra discounts. You can frequently share many different codes by utilizing time-sensitive content within the deadlines for codes. Thus, you'll incentivize your fans to pay more attention to your social media activity.
It will fuel your sales and increase traffic on your social media platforms and, therefore, brand awareness. In addition, you might earn a new audience for the following year. We know that scheduling posts are a time-consuming task. Read our article on how you can automate such workflow here.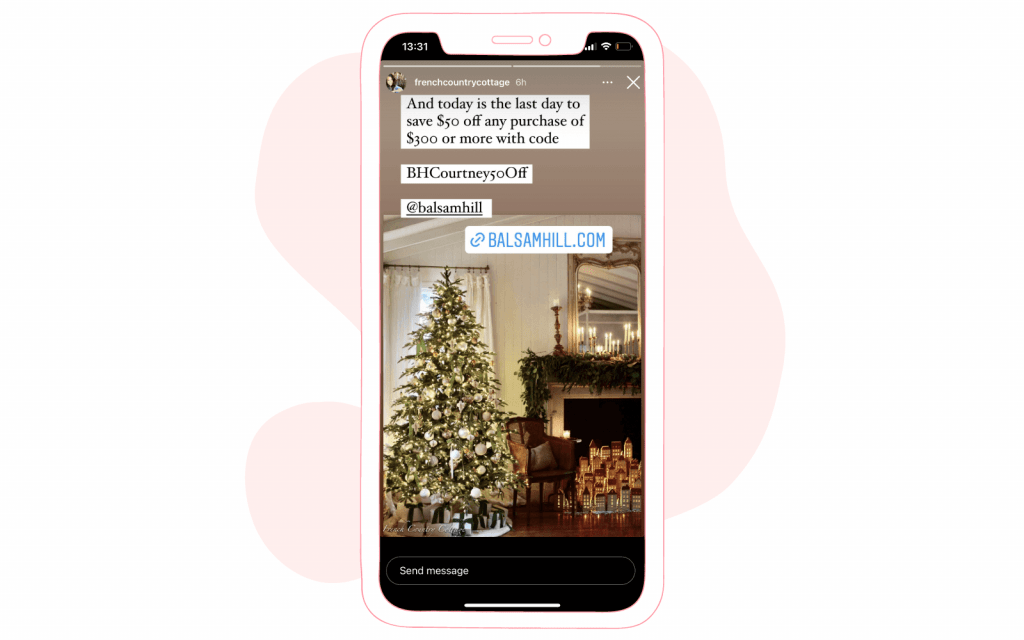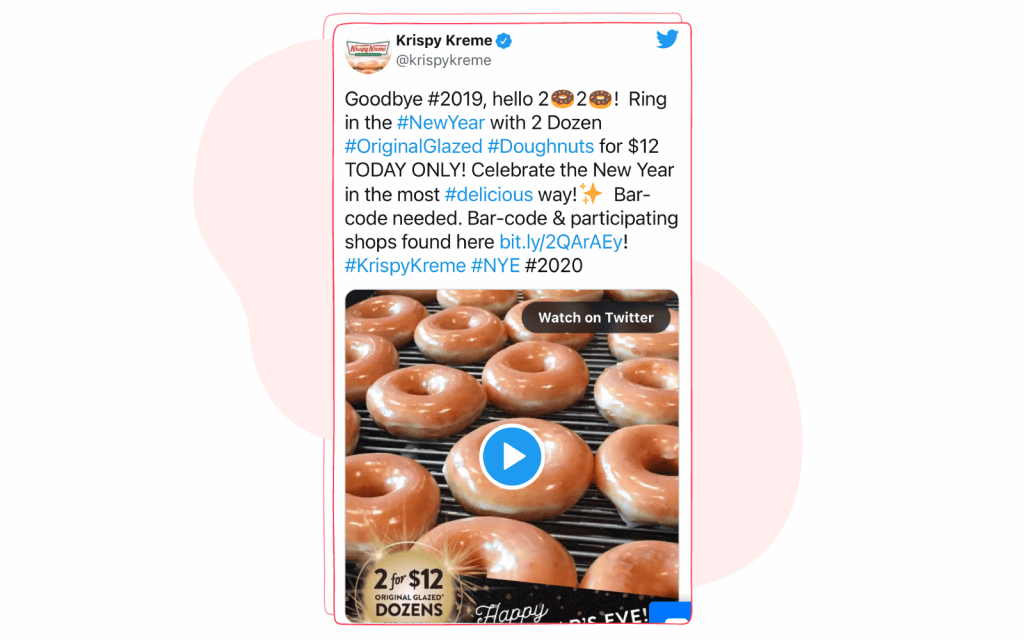 Provide examples
Inspire people to use your products precisely at this time of the year if you are selling some goods, show and tell your followers why a particular product can be a perfect gift or an indispensable attribute of the celebration. Follow the Fenty Beauty present idea post that demonstrates pretty little things in a shining Santa's bag. Very thematic and fit for purpose!
For another example, if you operate in the fashion industry, you can assemble a few party outfits as H&M did in the post below. Then you can explain to viewers why it is a killer holiday look.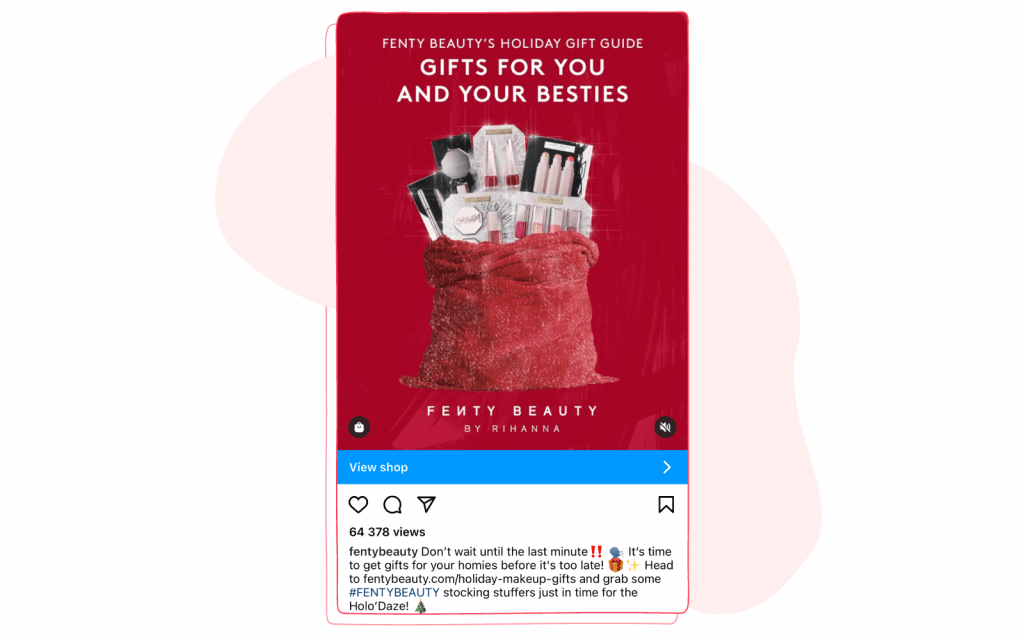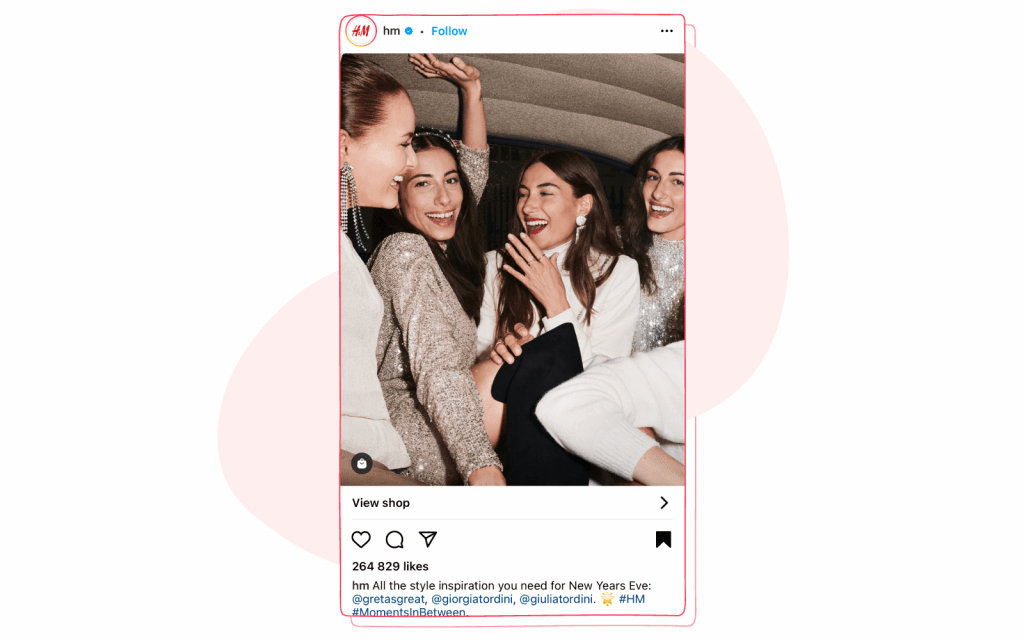 Get Personal
Dedicate a post to let your audience know about your business resolutions. If you can persuade your follower to exchange plans for the upcoming year with you, you'll significantly boost the engagement rate (ER). In the example of the Oreo post below.
To spark curiosity, invite your followers to reflect on what products/services are interesting for them and the opposite. Be mysterious, but share some details about what you intend to offer and what you will change in your business operation in the next year. Very discreet and sweet! Like in Oreo's post example below, they shared a resolution to serve more mini cheesecakes in the upcoming year.
Also, ask their opinions about your plans. Such conversations might equip you with valuable information that you will include in your future social media strategies.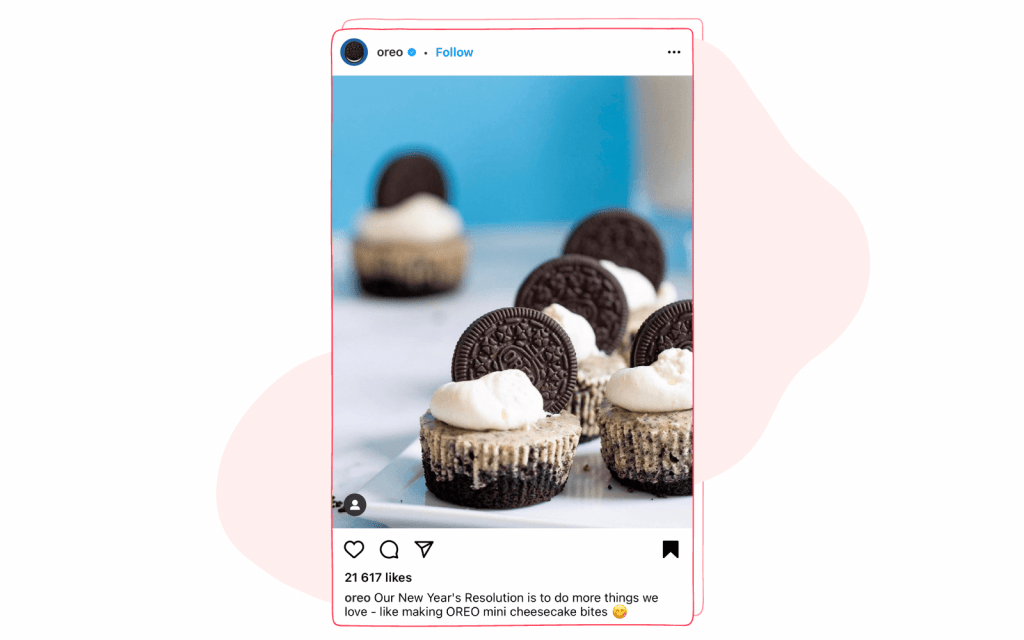 Talk about a bestseller
Make a post with the message, "I'm taking with me into the new year! What about you?" It's one of the best ideas to run conversations with your followers. It might help you identify what products or services perform best, and you'll look at what's trending. You'll find out what direction people want to see your business go. Your audience can be a great source of ideas about how you can improve.
Examine Diet Coke's post. They discreetly state that diet coke is an irreplaceable product for a healthy but tasty lifestyle. Thus, they are inspired to buy diet coke by those who decided to eat healthily.
Consider social media engagement features to stay connected to your audience and find out the essentials here.

Showcase the "New"
Impress your followers to start their year with extra attention to your brand. If you dilute the satiation around the holiday with something ultimately new, you'll bargain for an excellent position to start the new year with great sales. Let your audience explore the latest arrivals, whether it's cloth collection, educational course of kitchen products.
"New Year — new pillows" post by Zara is a perfect example to implement an idea under the auspices of the new. People fancy seeing what's new coming their way, so inspire them to fill their wish lists with your products on the forefront. And learn here how you can utilize influencer marketing to build awareness and establish trust with your target audiences.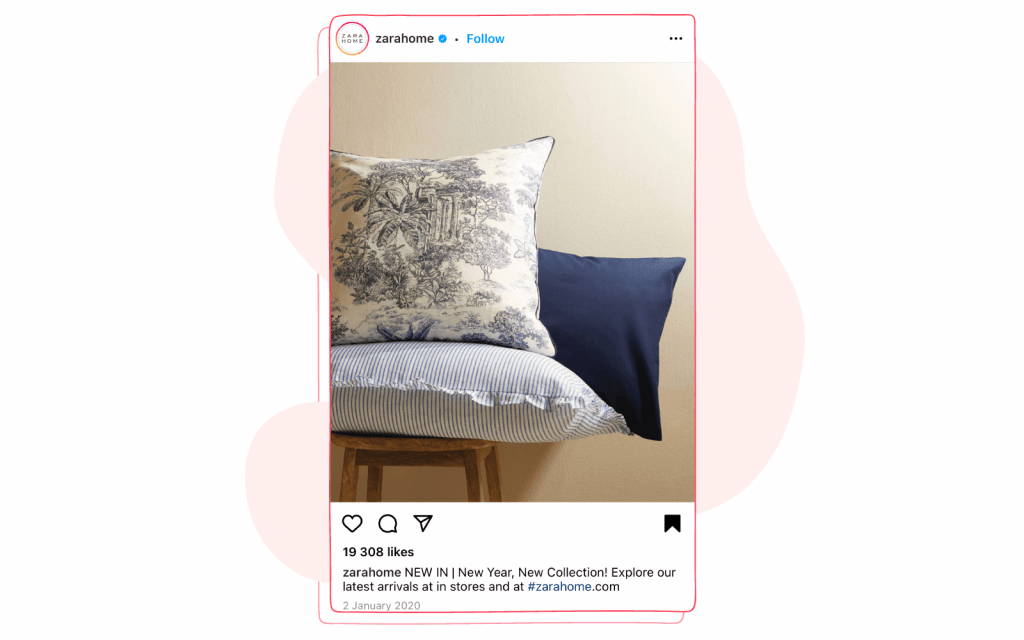 Calendar
For those who do events or education, make a calendar of what's coming in the new year. Let your fans anticipate what they can discover in the nearest future and help them organize lives with what you offer them. In the fantastic example below, the British Museum refers to its audience's knowledge and intrigue about the lineage of months' names. However, at the same time, it introduces an opportunity to learn how names originated by gazing over the history in the museum. Great job! We bet that many of its followers had been planning to spend January weekend at the British Museum.
In addition, the Facebook algorithm is likely to recommend your event to potentially interested people based on their social activity.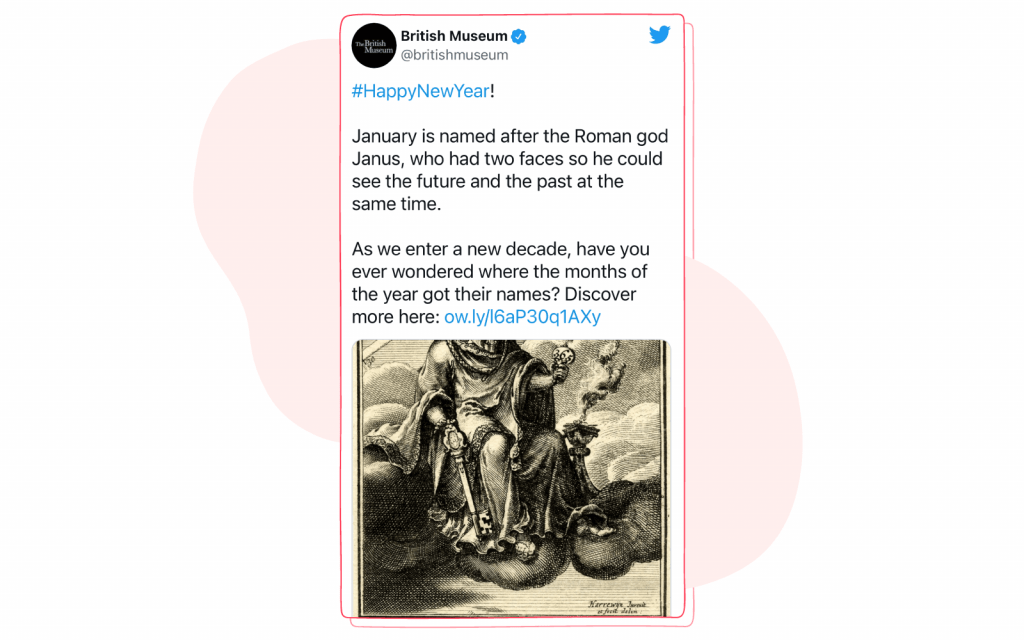 Produce events and show behind the scenes
While your competitors focus too much on organizing festive events, take a different approach and let your fans see the process from the front seats. Show behind-the-scenes videos and photos, tease them to participate in the final stage. For instance, if you own a restaurant, show them how you're creating one of your signature dishes or how you're decorating your space for New Year's Eve. Let your fans feel like "insiders." However, showing your followers a little sneak peek, you should mix it up with suspense notes. You can mention that some kind of surprise awaits them on X night or just their presence anytime. Thus, they will instantly consider fulfilling their surveillance by visiting the event or just spending an evening at your venue.
This tactic is appealing not to only physical spots but can be applied to online events too. If you plan a webinar or a masterclass, you can create some buzz of exclusiveness. Start sharing some clues of what they might discover at this event only and that you have included some extra things. In addition, mention that they won't get such an opportunity for long.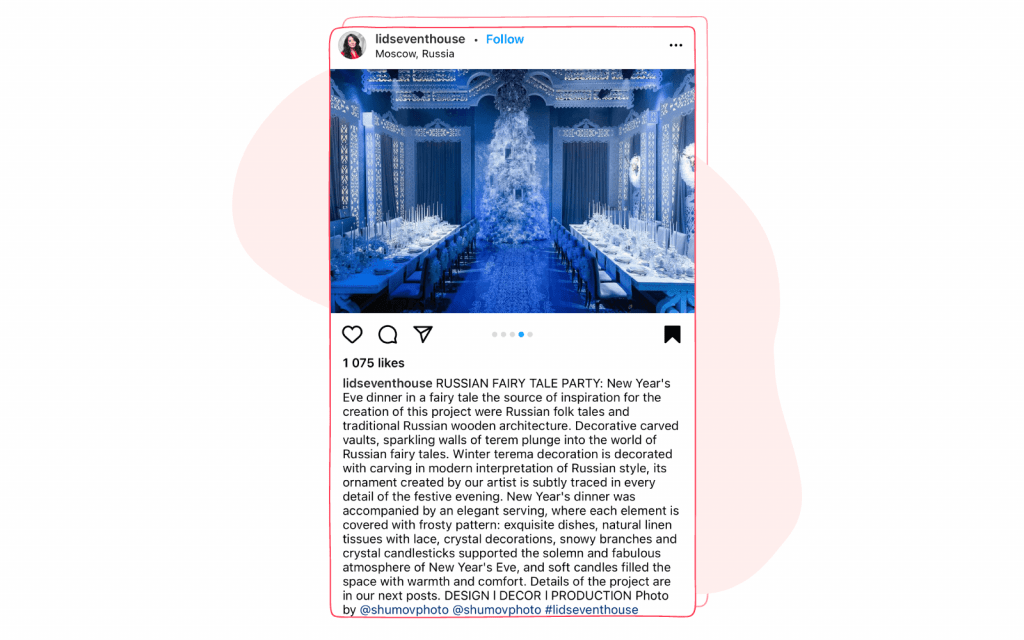 Gifts and Offers
Yes, we talk about generosity again! Keep giving gifts to people as an after-Christmas bonus. You can advertise that you are complementing every order with some nice little present. This is a perfect way to encourage people to shop with you. Thus, you will attract those who do not feel like they want to shop after the holidays and stimulate them to get back into the shopping spirit again.
No list of New Year's marketing ideas could be complete without a special offer. Follow L'occitane's idea, and offer a cash-back loyalty program to your best customers. It would inspire them to buy some different things from you. By doing so, you'll leverage the critical thinking of your clients to perceive you better than any of your alternatives.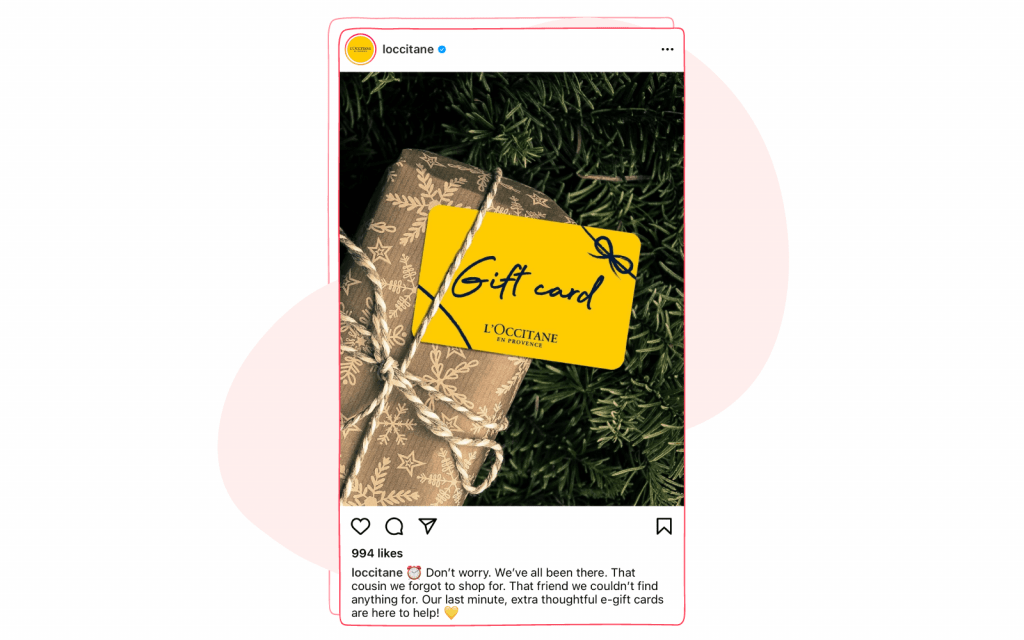 Year-End Recap
Dedicate one of your final posts to say well done to all of your subscribers. Make some pinpoints and observations with bits of humor of the past events. Give people a subtle reminder about your latest and most outstanding achievements. Describe what milestones your business has riched and what you have changed in it. Then, invite your followers to contemplate what's been unlike the other years in their personal lives and professional fields. Every business is unique in a way, and people who make up a community under a brand name are curious about their influence on it. So it is the right time to mention how you appreciate your community and that you work hard to supply their favorite products.
Video
Straight after the recap, share a video greeting that speaks short and sweet. You are the heart of your community. You can create an inspiring video and make your audience feel something exciting and new. Thus you'll win a great reach and make people think fondly about your brand. Also, people love sharing themed videos that promise them a good vibe in the coming future and bring a celebratory mood for the current moment.
In a word
The New Year is just around the corner. There is a lot of work to do if you want to outshine the competition and max your post-holiday profits. Remember that your marketing plan is to create an after-Christmas boom. Because the holiday sales don't end with Christmas and those last six days of the year are crucial. Taking advantage of this opportunity, you can increase your revenue significantly.
Hopefully, these social media ideas will help you produce your last campaign successfully and provide an excellent experience to your customers.
Happy New Year!
You may be interested in 👉 Thanksgiving! Best customer-inspired social media content ideas to save the day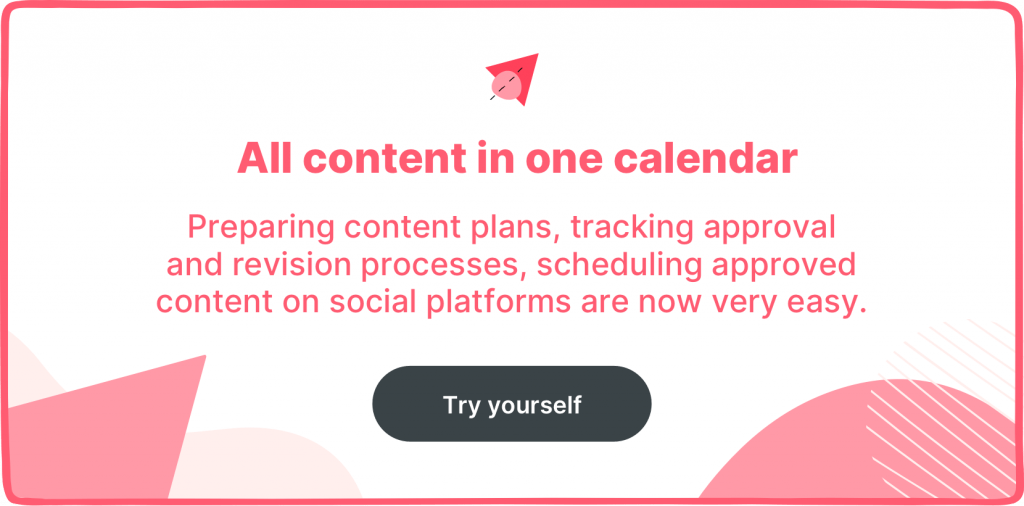 ​​