With the most active social media users worldwide, Instagram is a valuable platform for spreading awareness about your business. Although the platform isn't super link-friendly, there are some ways to get around. This article will discuss why we need to share links on Instagram and 9 effective ways to do so.
Let's get started!
Instagram Story Swipe Up Links
Story with a link is a great tool to spread the word about time-sensitive content, especially to your most loyal followers.
Flash sales, early-bird event ticket sales, limited-time promotions, giveaways, pop-up events, and many other things can be considered to add to your stories. You can put them in a Highlight, and the link will still be clickable. Use gifs, emojis, role playings, pen tools, and get creative to emphasize your Swipe Up Link.
If you at least have 10.000 followers or a verified account, you can access this feature. You might think that it's a bummer because you have none of the above but think twice. Below, you will read about plenty of other tactics that you can use to share links, and sometimes a business doesn't need that many followers. Don't stress out about having 10k followers. Focus on your goals more than the number of followers.
If you have what it takes to add a Swipe Up link on your stories; open the Instagram app on your phone, swipe left to start a story, at the top, tap the 'Insert Link' option (the chain icon), click 'URL,' insert the link, and hit 'Done.' You now have a 'See More' section at the bottom of your story! You can also see your story analytics within your profile and your stories. Check this article on How to Use Instagram Stories more creatively and effectively.
Link in bio!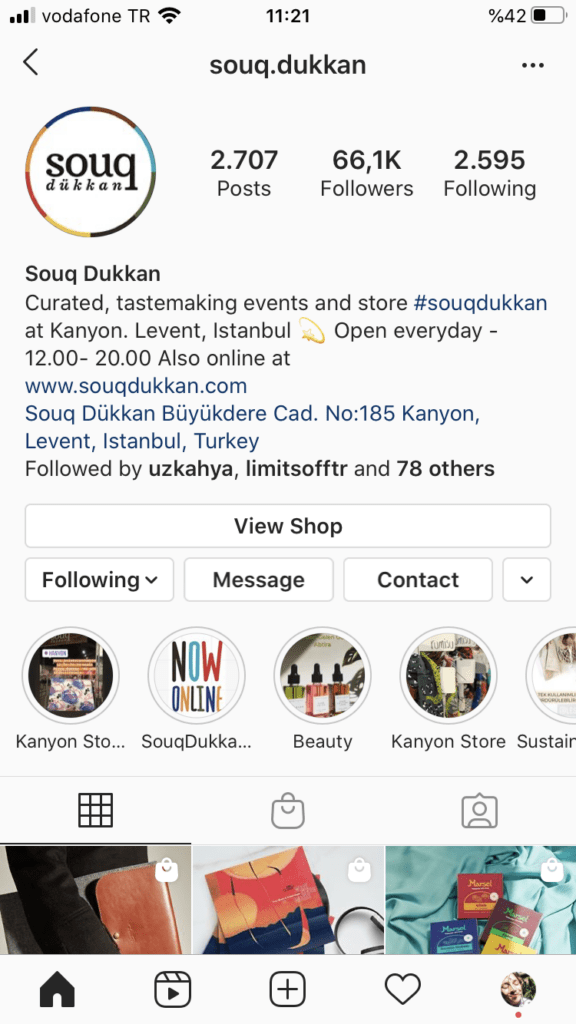 Link in bio! It is the simplest way (a common tactic) to get a link on Instagram. Click Edit Profile and add your go-to link to the Website section. The link will appear right below your user bio, and visitors will be able to access the link. If your focus is to send your visitors to your website, add your home page. If you would like to focus on a blog post you wrote or on a specific product you sell, add that special landing page and move on. You can change the link anytime you'd like, but you can only have one link at a time.
Multiple-link provider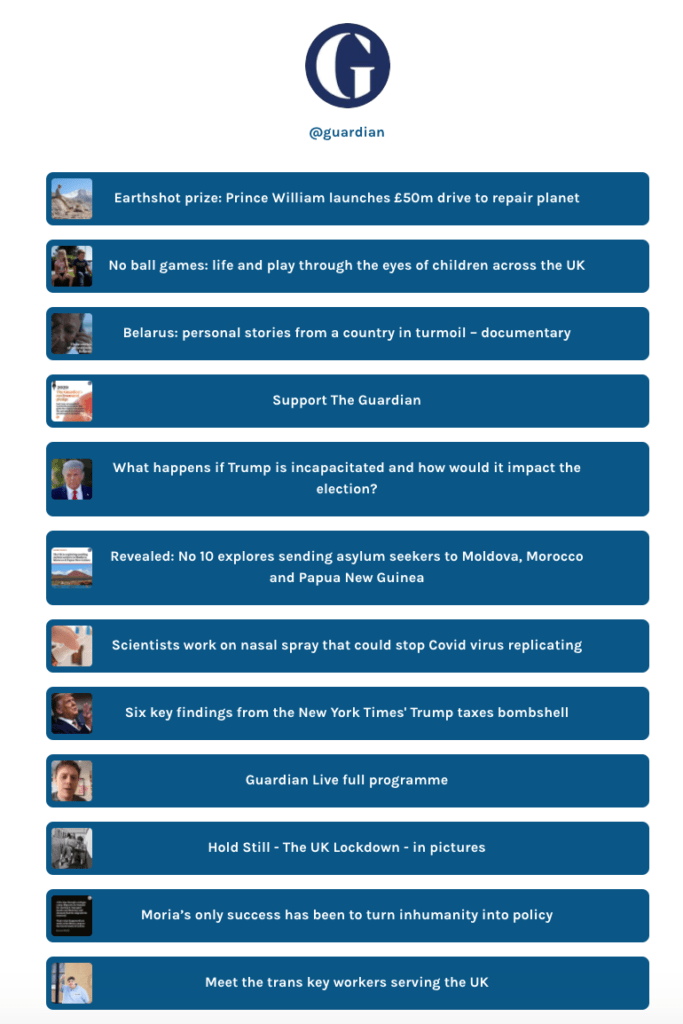 Since you can only have one link on your bio, why not using a multiple-link provider such as linktr.ee, tap.link, and many others. These solutions will enable you to collect all your links on one page. You can change the template of this one-page link, drag & drop links, and remove them.
It's the right way of sharing links if you have lots of news to share with your visitors and followers. Perhaps you are an educational institution, and you have to give exam updates and student news frequently; you can use this tactic to enable your followers not to miss a thing. Or maybe you are a blogger, and you promote multiple products and links every day. Your multiple link solution would very much be appreciated both by the brands you collaborate with and by your enthusiastic followers!
Most of these multiple-link providers include data analytics that tracks the number of clicks your links receive as well; give it a try.
Sharing a short link on your caption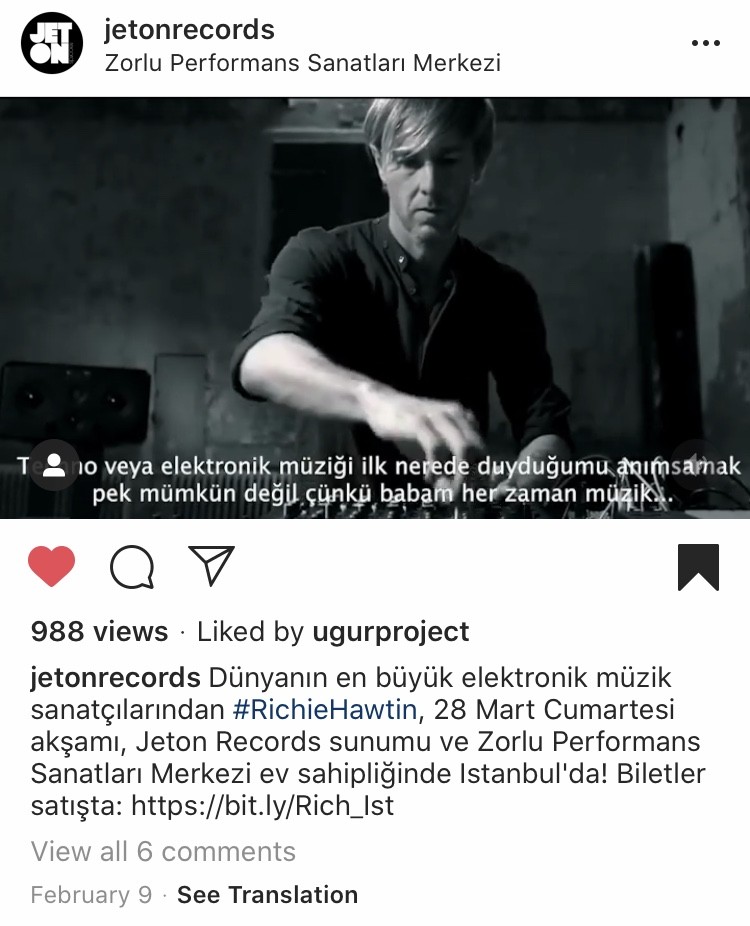 Links inserted in comments and captions are plain texts. Instagram doesn't turn this URL into a clickable link, but we can still do some things about it. We know that we can write 'Link in bio!' yes, but we can also shorten the link and make it easy to read, remember, and follow afterward.
If you are selling tickets for events, for example, and you have more than one event coming up, and you post about them frequently, you can create shorter links for each event (such as bit.ly[eventname1]) and use these links in your captions underneath the related event flyer. As you keep doing this, your followers will organically remember that you use this strategy. And when the time comes to purchase that ticket, they will easily recognize that bit.ly link and hit the search bar. Some URL shorteners can track clicks and user information for your links as well. You need to find the best URL Shorteners in 2020.
Shoppable Post & Story Links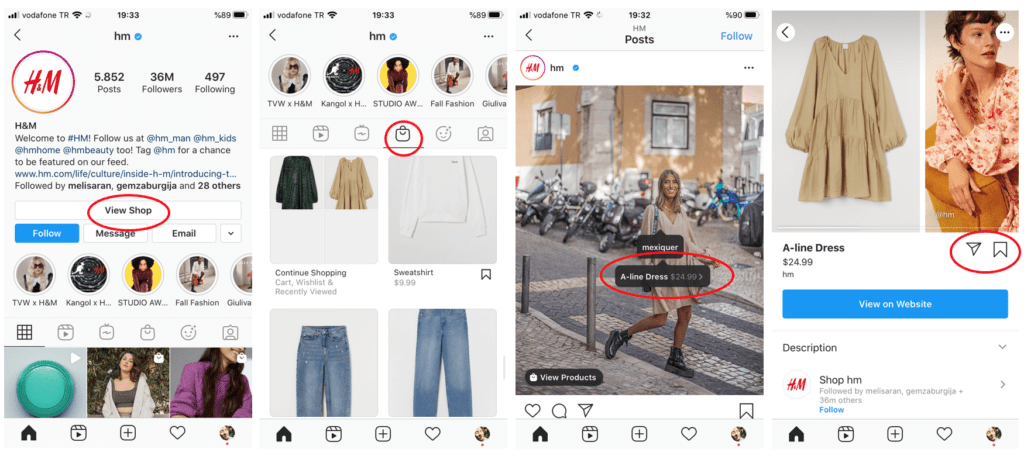 Shoppable posts appear just like any other posts, except when you tap on such posts, you see links to the featured product/products. When you click on a product, you get directed to that specific product's landing page.
An account with Instagram Shopping will have a shopping tab next to standard tabs like tagged photos, IGTV, etc. By clicking this tab, users see all the product catalog. They can save the catalog products like any other standard post and even send it to others via DM. Instagram Insights allows you to check engagement on individual shopping posts or compare them based on various metrics, including Impressions, save, and engagement.
There are some criteria to use Instagram Shopping; your business should be a business account with a Facebook page, located in a supported market, sell physical goods, and match the platform's policies. Once you get approved, you can enable product tagging in your settings and add links to posts and stories. Instagram Shopping tags are the most targeted conversions possible. Check this article to learn How to set up Instagram Shopping.
Advertise posts with links on Instagram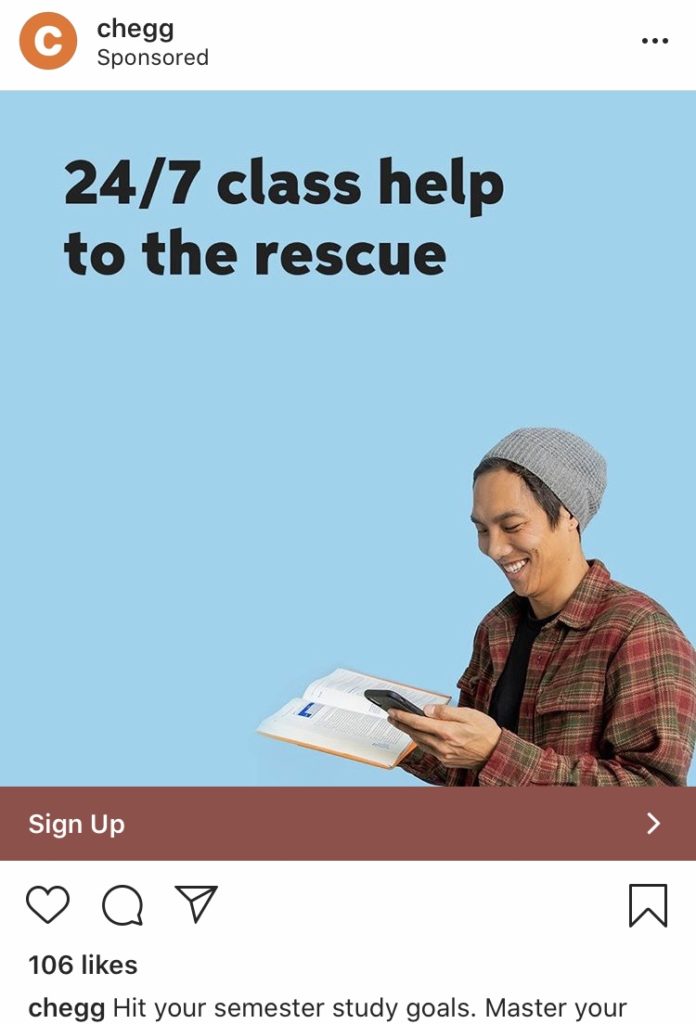 If you have an Instagram Business Profile, you can always pay to promote posts and stories with clickable links. It's effective for driving traffic because the link is in its most reachable position for the visitors. It's right in front of them 🙂 Besides, you get to choose your preferred 'Call to Action' such as Swipe Up, Send Message, Shop Now, Book Now, and many more.
Action Buttons on IG Profile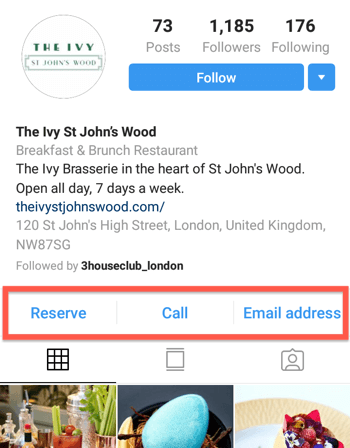 This is another way to share easy links on your profile, but this feature doesn't work across all countries. You go to your business profile, tap Edit Profile, under Public Business Information tap Action Buttons. Here you'll have the option to add an action button that leads to your landing page.
There are 3 categories now: Order Food, Book Now, and Reserve. You need an existing account with a partner of Instagram to select them.
You can also add your business email, phone number, and address under Contact Options, and this is also an action button. This is something you should definitely consider doing. This feature works across all countries.
Instagram's direct messages are probably the most personalized way to share links on Instagram. You get to talk with your followers, visitors, and potential customers. You get to send the link directly to your visitor's inbox. This helps you build and improve customer relationships while enabling your visitors to feel like individuals.
Some ways to use this tactic:
You can send welcome messages to your new followers by setting up quick replies
You can create a poll where you ask your followers if they would like a link and share that link to those who answer 'yes'
You can simply ask a question and make them reply to your story
Keep in mind that it is important to take some time monitoring your inbox every day for message requests.
Sharing Links on IGTV
For the videos longer than a minute, IGTV was devised to support the content. IGTV is a stand-alone application that enables users to create channels where they can upload videos longer than a minute and add links. It can also be accessed from your Instagram app as well, and visitors will be able to see a tab related to it on your profile between the posts tab and tagged posts tab.
Mention the link in your video and write that link in the Description section of your IGTV video. As you share your IGTV on your regular Instagram feed (and yes, you should share it with a good cover photo!) Captions like: 'Hello! Ensure the video description for a link to get your discount code!' would help you too. You should also add your IGTV to your Stories. This way, the swipe up feature of Instagram will appear in the story without even having 10K followers.
Check this article to learn about the 8 Hacks for Using IGTV for your Business Instagram.
Conclusion
Whether you are selling a product or sharing your voice, there is usually something more than just an Instagram post.
Directing your visitors to links where they can learn and engage more will help you promote your voice, product, or service in a more effective way. You don't have to have more than 10k followers or a verified or business account to share Instagram links. You don't even have to pay. 8 of them are free of charge tactics you can do.
Use these above tips and tricks in your next post and have fun!
---