7 Reasons to download the Sociality.io mobile app
In this fast-moving social media world, your job as a social media marketer can be very tasking. Unlike other jobs, yours has little or no regard for working hours and you often find yourself working at odd hours of the day.
We've launched our social media app that gives you control over all your social media accounts right from the palm of your hands. In this post, we will walk you through a more efficient and nonchaotic way to manage your social media anywhere, at any time – even when you're miles away from your computer.
Social Media News in a Nutshell
Get the latest social media news, insights, and marketing tips in your inbox once a week.
Getting started with Sociality.io mobile app
If you already use our web version to manage your social media pages, all you need is to download the Android version from Google Play or the iOS version from the Apple store and log in with your account details.
If you are new to Sociality.io join 2000+ marketers who enjoy seamless and efficient social media management by creating an account with your business email here.
Browse through our pricing plans to find a suitable plan or you can start your Sociality.io experience now– with our free 14-day trial offer.
Why should you download the Sociality.io mobile app?
1. Create and publish content from anywhere
As a social media manager, because of how dedicated you are to your work, some of your best ideas would come while you engage in random activities and not necessarily when you are sitting across your computer. No matter where the epiphany of those ideas hits you, you can easily access your account through the sociality.io app and start developing those content ideas immediately.
🧁 Related article: Social media trending content ideas – The ultimate list
Once you've done the hard work of creating your content and it's approved, you can publish and share your content with your audience just by a single tap from your phone.
2. Easily manage your content calendar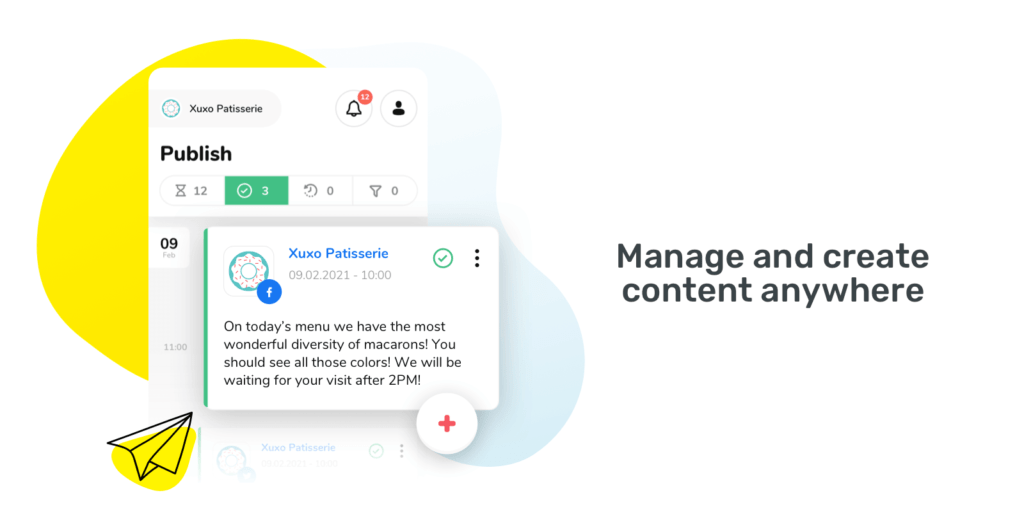 Your content calendar is a very important piece of your social media marketing strategy and asides from that, it also makes your job easier.
You don't always have to be in a rush to create content, the app allows you to create posts ahead and schedule them to go live at your desired time. While also allowing you to view, edit and curate third-party content to your calendar across all your social media platforms in one place.
3. Preview your contents before it goes live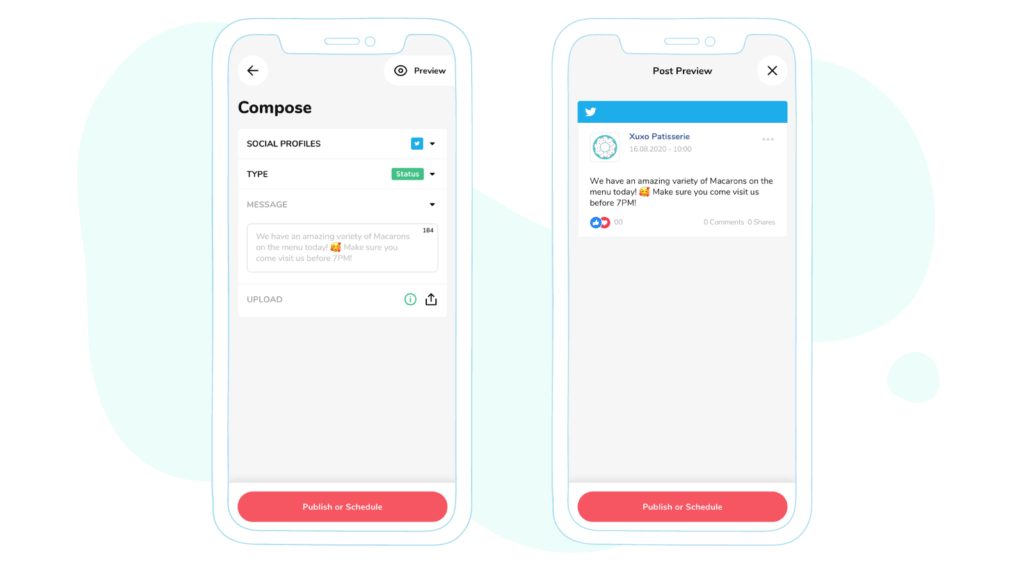 One of the worst things that can happen to a social media manager is having to delete a post after working on it for hours. Worse still, if the content has spent some time on your page, and your audience is the ones calling out the errors.
At Sociality, we recognize the level of carefulness required of you, and we added this functionality to help you sniff out those areas that escaped your final edits.
With this preview, you can see how your upcoming posts will look like on your Instagram gallery, alongside your already published posts.
4. Get online quickly whenever you need to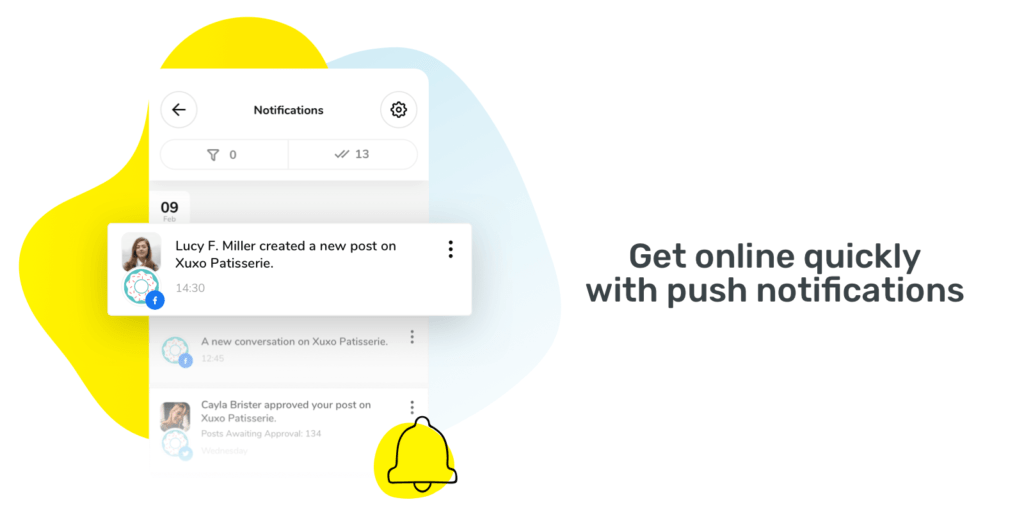 Quality customer service is not just dependent on how well you answer your customer's inquiries and solve their problem, but also on the speed at which you respond to such issues.
Most customers expect responses to their inquiries or complaints within hours or even minutes, so you can't afford to slack off, leaving customers' interactions unattended.
With the Sociality.io mobile app, you can receive instant and customizable push notifications, so you're notified if anything happens in your social media accounts.
Related article: How to track and analyze competitors' social media content strategy?
5. Unified inbox for all your messages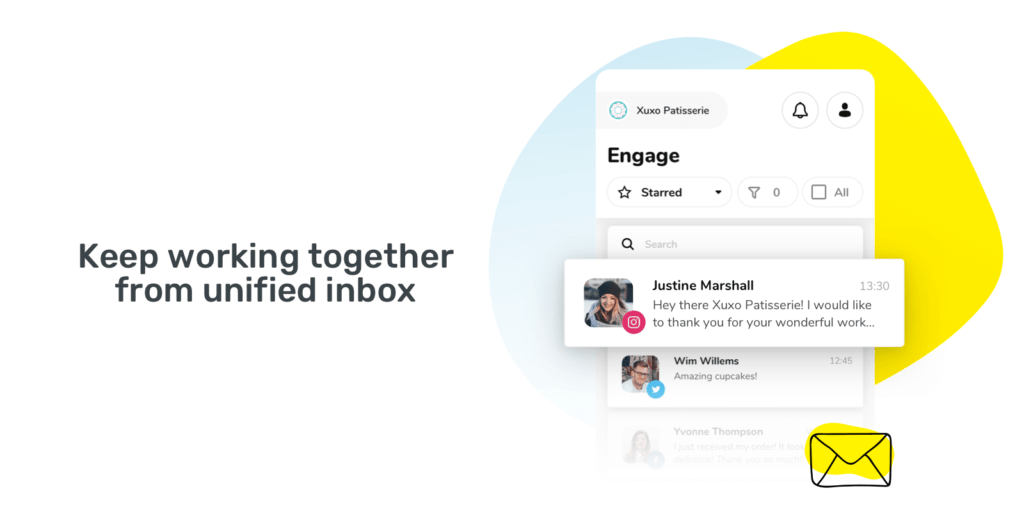 As a brand, you'd have customers always checking into your DMs across all your social media channels to make requests, give feedback, or even make complaints. Whatever it is that brings people to your DM, it's always best to show that you care, by replying to them as quickly as you can.
The app's unified inbox features gather all your messages across different channels into one inbox making sure you don't miss out on anything.
It also allows you to respond to messages with a pre-crafted template to help you save time when you come across similar messages while also having a filter function that allows you to filter your inbox by keyword, content, or platform.
6. Manage all your engagements in one place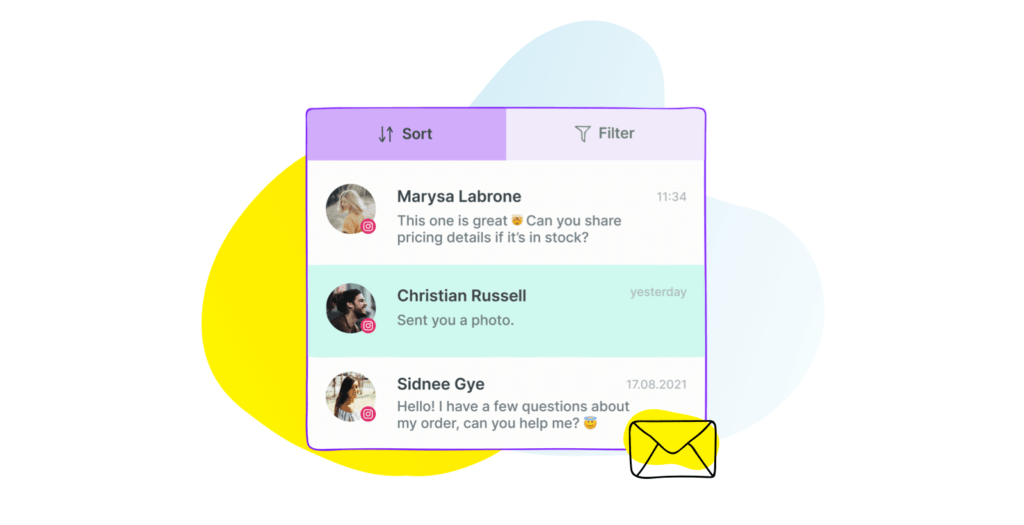 Most businesses rely on multiple social media networks for their marketing efforts and whether it's asking questions, giving glowing feedback, or otherwise, you have to be hands-on to respond to all these engagements.
This is a difficult enough job description but having to do this by opening multiple tabs, logging in and out of different accounts can be easily avoided.
The Sociality.io mobile applications help get rid of such stress. It helps you manage a simple engagement workflow by keeping track of all your engagements (even previous engagements) across different social media profiles and brings them into one spot, saving you time and effort.
7. Effective team collaboration
Chances are you have a social media team to help you handle everything social media at work, but working with a team can sometimes be stressful- especially if you don't have the right tools.
Social media management apps like Sociality.io simplify team collaboration. You can assign conversations and tasks to the right person on your team, even when they are off work, so they can easily respond when they're back on.
Related article: ​​Top 5 Social Media Competitor Analysis Tools in 2021
Even though your job description can be so tasking, you don't always have to be on overdrive to manage your social skills effectively.
Whether it is scheduling posts, tracking your engagements, or keeping an eye on your competitors, Sociality.io got you covered. You can do all these and more even if you're away from your workstation with our Android and iOS apps.