TikTok analytics for newbies (+Tips and tools suggestions)
"… there's no one For You feed – while different people may come upon the same standout video, each person's feed is unique and tailored to that specific individual."
That sentence from a TikTok statement encapsulates the magic of the social media giant. Its unique algorithm gives every video an equal chance of going viral once the publish button is hit.
One thing's for sure, this advantage certainly screams "opportunity" for marketers who want their brand to appeal to TikTok's predominantly young user base.
But how do you know if your content is consumed by the right set of audiences?
How do you ascertain if your implemented tactics truly resonate with your prospects and if you're not just taking shots in the dark where your TikTok marketing strategy is concerned?
TikTok analytics provides answers to those questions.
By tracking metrics and key performance indicators across your TikTok content, you'll figure out if you're on the right path to achieving your business goals with TikTok.
Don't know how to get started?
In this article, you'll learn all about TikTok analytics, including a breakdown of metrics you should be tracking, where to find these metrics, and how to use Sociality.io to stay on top of your TikTok growth.
Let's begin.
Social Media News in a Nutshell
Get the latest social media news, insights, and marketing tips in your inbox once a week.
Who has access to TikTok analytics?
Every TikTok user with a TikTok business account can use TikTok analytics. TikTok business account is not only free, it also gives you access to performance and audience data. If this data is leveraged properly, your TikTok account will become a home base for building connections on the platform.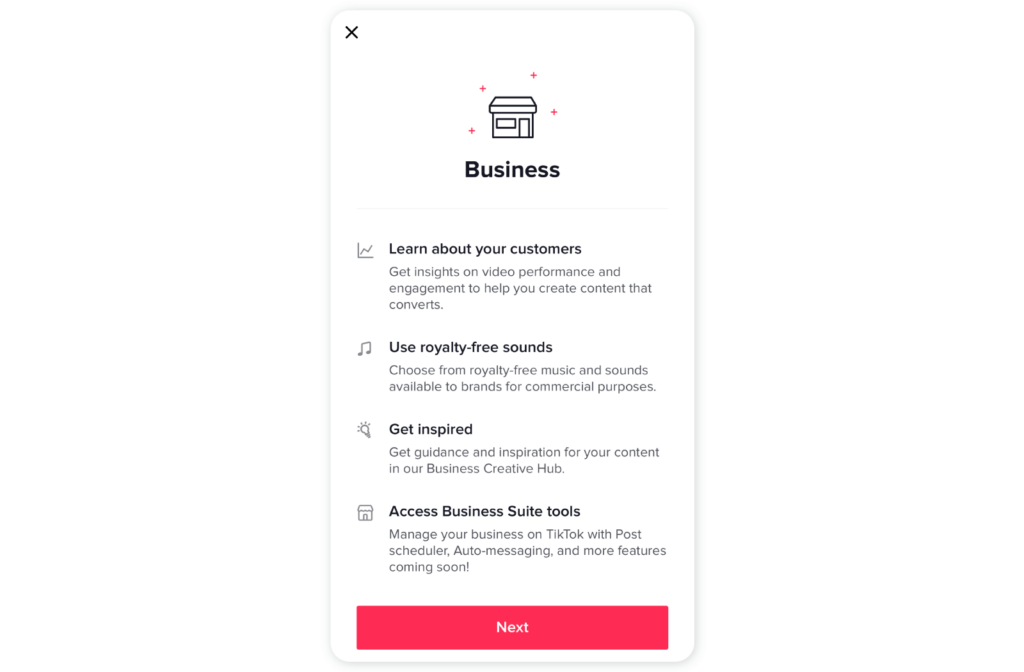 So how do you create a TikTok business account?
The following steps will put you through.
Go to your profile page.
Click the hamburger menu icon at the top right corner. And click on settings and privacy in the menu that slides up.
Tap Manage account.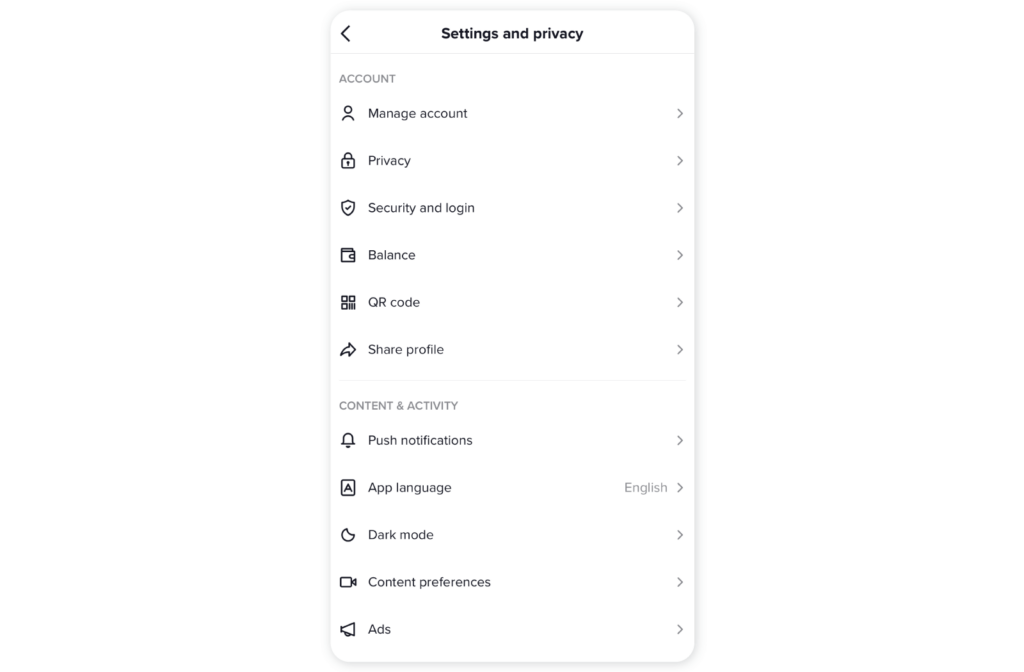 Under Account control, tap Switch to Business Account.

Next, choose the category your business falls into. And add your website and email address to get started with TikTok analytics.
How to check your analytics on TikTok
If you followed the steps outlined above, you have a Tiktok business account now. This means you can track what works (and what doesn't) with your TikTok strategy.
Before you jump in, though, note that it takes seven days before any useful insight shows up on your analytics dashboard.
What do you do in the meantime? Post lots of content. This'll help TikTok's analytics deliver accurate results over time.
Now, how do you check your analytics?
For Mobile
Go to your profile page.
Click the hamburger menu icon at the top right corner. And click on settings and privacy in the menu that slides up.
Under Account, tap Creator Tools. Then select Analytics.
For desktop
Log into your TikTok account
Hover over your profile picture at the top right
A popup will appear. Select "View Analytics"
One perk of using your desktop to check your analytics is you can download your analytics data for future use.
TikTok analytics module: what they mean
TikTok analytic tool has four sections. They are:
Overview
Content
Followers
LIVE

Let's explore each one.
Overview Section
This section contains information on your brand's overall performance on TikTok.
Do you want a quick check-in to see how your brand's doing? This is where you look.
These are some of the information you'll find here:
Video views: tells the number of times your video was viewed.
Followers: tells the total number of TikTok users that follow your brand's profile.
Profile views: tells the number of times your profile was viewed in the time range you selected.
Likes: tells the number of likes your videos received in the time range you selected.
Comments: tells the number of comments your videos received.
Shares: tells the number of shares your videos received in the time range you selected.
Content: tells the number of videos you published in the time range you selected.
LIVE: tells the number of live videos you hosted in the selected time range.
All data in the Overview section is broken down by date. You can filter the analytics result for the last 7, 28, and 60 days. Or set up a custom range of up to 60 days.
Content Section
This section gives you deeper insights into the performance of your TikTok content. Metrics related to video performance you'll find in this section include:
Average watch time: the average time your audience spent watching your video. This should tell you how engaging your audience finds your content.
Total video views: shows you how many times your video has been viewed.
Trending videos: shows you your top nine videos with the fastest growth in views.
Watched full video: tells you how many times your video has been watched in full.
Video views by section: this shows you where your traffic is coming from. This could be from the For You page, Followers page, sounds, or search.
Video views by region: this shows you the location where your viewers are watching your content from. It could come in handy if you need to track the performance of your ad campaign.
Note: all content metrics are shown for the last seven days.
Follower Section
This is where you get a breakdown of your TikTok community. It provides you with your audience demographics and interests. These are the metrics you'll find here.
Gender: shows the distribution of your followers based on gender.
Top territories: shows you what countries your followers interact with you from. This, alongside gender, can be used to refine your TikTok marketing strategy. For instance, you cater to males based in the UK. The combination of these metrics will tell you if you need to tweak your content strategy or continue with it.
Followers activities: shows you what time your followers are active on the TikTok platform. With this, you know the best time to post (and the worst time to)
Follower count: shows you how many followers you've lost or gained recently. You can track the changes in your follower growth and compare them to another time.
Videos your followers watched: shows you what type of content your followers already engage with. With this knowledge, you can create similar videos you're sure your audience will love.
Sounds your followers listened to: viral videos often feature trending songs, and this tab shows you with trending songs your followers are listening to. Create videos with sounds your followers listen to increase your chances of going viral.
🥁 Bonus: How to get more followers on TikTok? Here are 10 tactics
LIVE section
This section shows stats for the live videos you hosted in the last seven days or 28 days. The metrics you'll find in this section include:
Total views: shows the total number of videos your live streams attracted.
Total time: tells you the total time you spent hosting live videos
New followers: shows you the total number of followers you gained during your live streams.
Diamonds: diamonds are TikTok's virtual money for creators. They can be exchanged for gifts – read more on that here. This stat tells you how much diamond you received.
Unique viewers: tells you the number of viewers you viewed your stream at least once.
✨ Bonus: How to go live on TikTok?
Your brand most likely maintains a presence on multiple social media platforms. So when you think of analyzing your TikTok growth, you have to factor in how it compares to your growth on other social media channels.
This is where a tool like Sociality.io helps you. So what TikTok metrics can you track using Sociality.io's analytics tool?
The metrics include:
Viewer's per post
Likes
Comments
Shares
Engagement
Engagement rate
Best time to post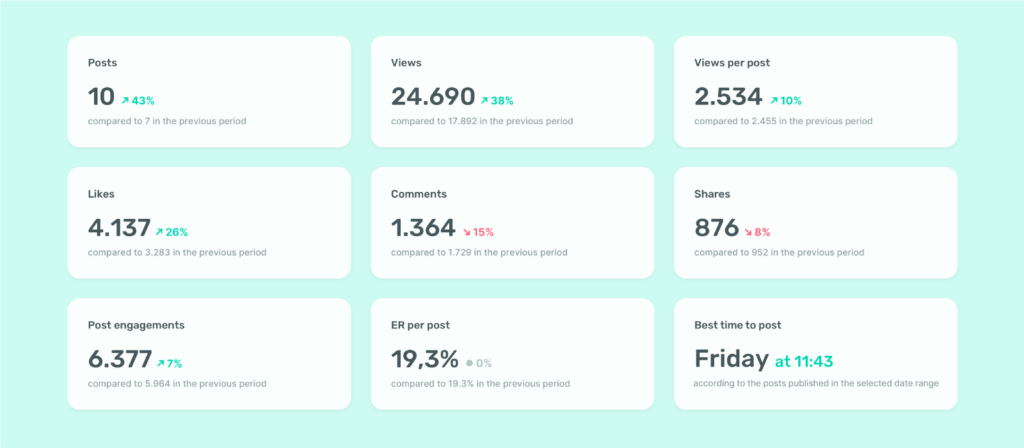 Your TikTok analytics report from Sociality.io will also include charts on: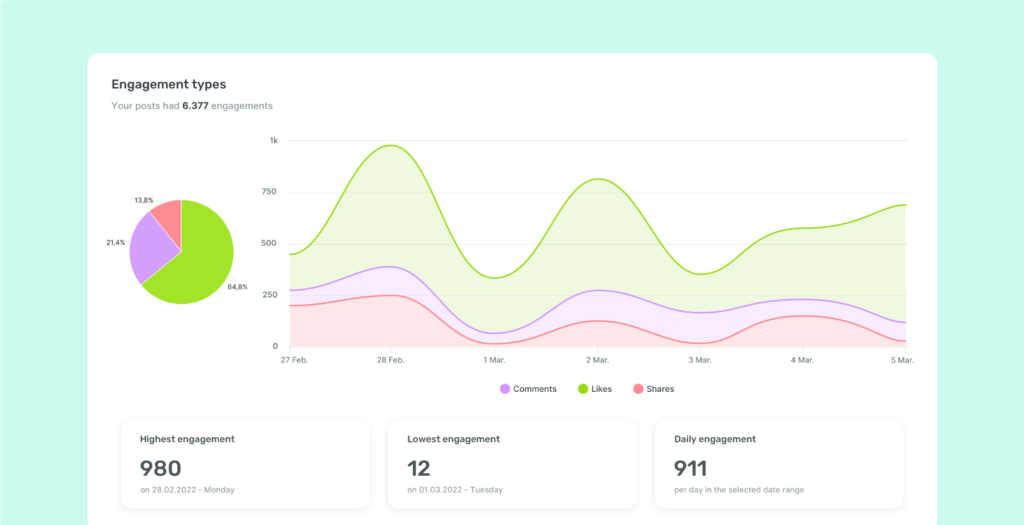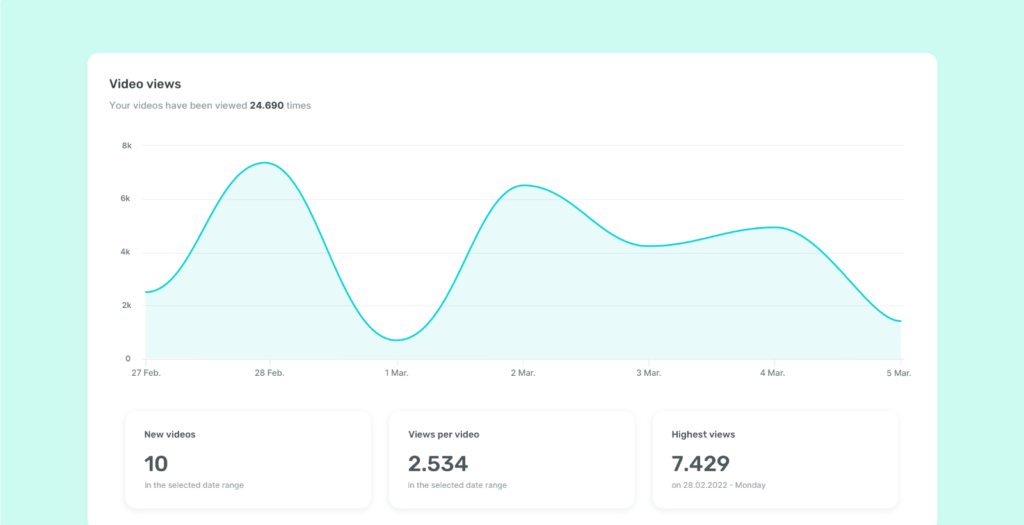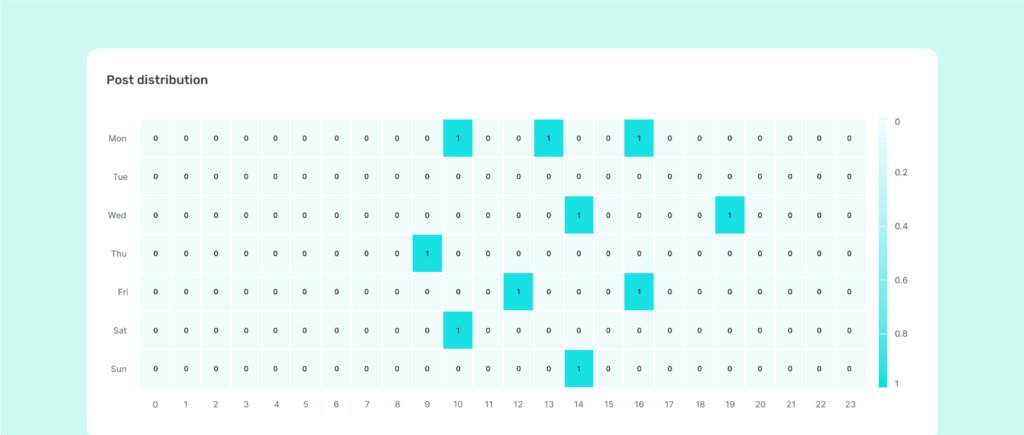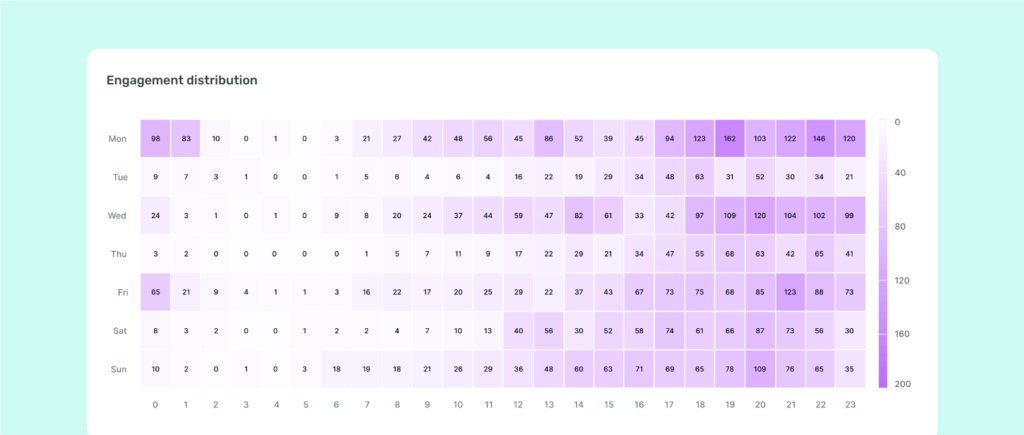 Sociality.io is a social media management platform with in-built solutions to help you drive business growth via social media channels. With our advanced analytics tool, you'll find and understand the meaning behind the data hidden across your social media channels.
And you won't have to wait days to get it too. Like Sena Arisoy, Head of Social Media at Engage Istanbul, said:
"Before using Sociality.io, I'll spend a whole day preparing a detailed report. Now with Sociality.io, it takes me 15 mins tops."
You can get started with a 14-day free trial here.