TikTok Shop setup: Sell your products across the TikTok ecosystem
With more than 1 billion monthly active users who spend an average of 95 minutes per day on the app, TikTok has cemented its position as one of the most powerful social media platforms in the world. Given this incredibly prolific and engaged user base, TikTok marketing is crucial for promoting your brand and selling your products.
Initially, brands were simply promoting products on TikTok and selling them indirectly. You would see many companies partnering with collaborators to spread the word about their products with a call-to-action directing users to an external link to make a purchase.
Now, businesses can sell their products directly in the app itself with the help of TikTok Shops. TikTok launched the TikTok Shopping feature earlier this year, granting companies the ability to create their very own in-app TikTok store. Since the function is still so new, many social media marketers have lots of questions – and you may be one of them.
How does TikTok Shopping work? How can I set up a TikTok store? What are the best tactics to use when selling products on TikTok? In this guide, we answer all these queries and many more. With this knowledge, you'll be better able to leverage TikTok Shopping for your business.
Social Media News in a Nutshell
Get the latest social media news, insights, and marketing tips in your inbox once a week.
What is a TikTok Shop?
As a starting point, it's crucial to understand what a TikTok store is. A TikTok Shop is exactly what it sounds like: a shop on TikTok or a TikTok store. It's an innovative new TikTok tool that allows brands and creators to display and sell their products directly in the app.
TikTok Shopping encompasses a range of promotional features that help when it comes to selling products on TikTok, including in-feed videos, LIVE streams, and the product display tab on the user's account.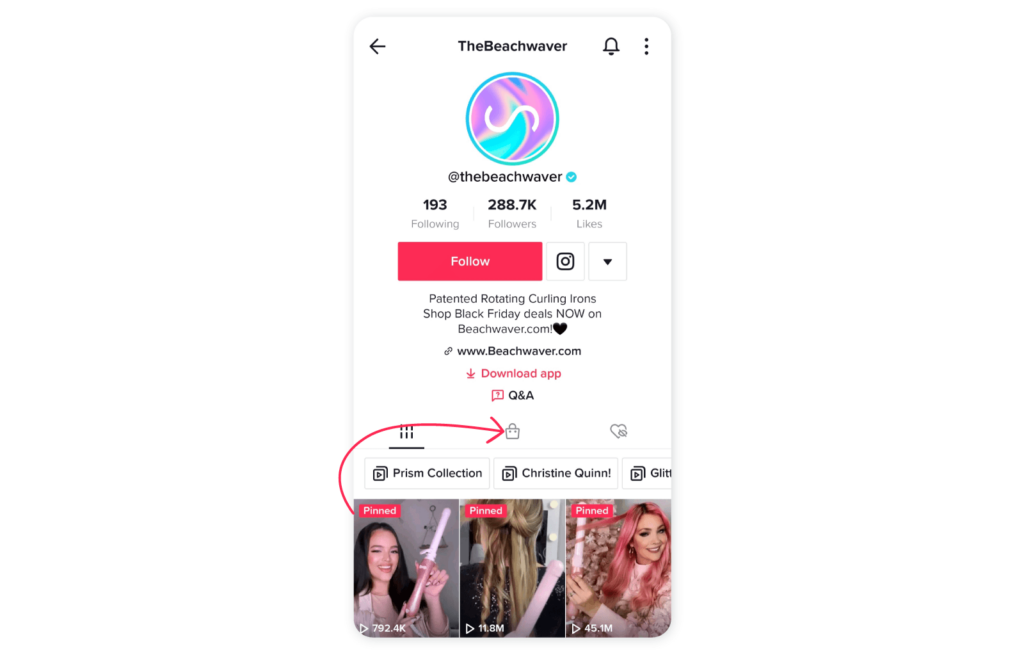 Who can use TikTok Shopping?
To take part in this new TikTok eCommerce offering, you'll need to meet certain criteria, which differ slightly depending on whether you are a Creator, Partner, or Affiliate.
Creators must meet the following eligibility requirements:
Have a minimum of 1,000 followers
Have had 50+ video views in the last 28 days
Have posted a video in the last 28 days
Be at least 18 years of age
Partners must have businesses registered in any of the following countries:
China
Indonesia
Italy
Malaysia
Philippines
Singapore
Thailand
Turkey
UK
Vietnam
Lastly, Affiliates must register as TikTok Shop sellers from any of the following nations:
Chinese mainland and the Hong Kong SAR Seller (cross-border only)
Indonesia
Malaysia
Philippines
Singapore
Thailand
United Kingdom
Vietnam
If you meet the aforementioned criteria, you should be eligible to set up a TikTok Shop; we'll outline the steps involved in this process in a later section.
The importance of using TikTok Shopping
Not only has TikTok become one of the most prolific social media apps to ever exist, but it's become a powerhouse in influencing users' buying decisions. As of June 2022, the hashtag #tiktokmademebuyit has over 10.1 billion views on the app. Additionally, more than 79% of UK-based TikTok users have reported discovering a new brand through the app, while 54% have reported actually buying from a brand they found through TikTok. TikTok Shopping is a key step forward in capitalizing on this boom.
This advancement is also game-changing in improving the user experience (UX) for your followers and customers. According to Web FX, two of the most important elements of strong UX in an eCommerce setting are simple navigation and quick transactions. By selling your products in a TikTok Shop, you're fulfilling both of these requirements, making it easier and more intuitive for users to interact with your brand and buy your products.
Creating a TikTok Shop is also an important step in facilitating collaboration with creators and influencers through the TikTok Affiliate Program. This program is essentially the portal connecting creators with sellers, providing all parties with new opportunities for creativity and monetization. As a seller, you'll gain access to creators who can help promote your brand; in turn, you'll pay them a commission on successful sales. Similarly, creators will get to partner with brands that are relevant to their audience and earn more money – it's a win-win.
How to set up a TikTok Shop
If you're feeling ready to launch your TikTok Shop, you have two main approaches to choose from: a direct in-app integration (via TikTok Seller Center) or a shopping partner integration. Below, we walk you through the steps involved in each of these approaches.
Register – Use your TikTok account or your phone number and email address to sign up for TikTok Shopping. You'll likely be prompted to verify these contact details by entering a verification code.
Upload your documentation – Here, you'll upload documentation relevant to your business, such as a driver's license or passport (if you're an individually owned business) or a business license (if you represent a corporation). You'll also need to choose a name for your shop. After you've completed the application, submit it for approval.
Await your result – Typically, you'll receive your result within one to two business days.
Link your TikTok Shop to your account – you've been approved, congratulations! You're nearly ready to start selling products on TikTok. The final step is to link your banking information to ensure you get paid properly. If you were not approved, review your result email; TikTok will usually offer guidance on how to resubmit your application.
The steps involved in setting up a TikTok Shop through a partner will vary slightly depending on the partner you choose out of the following four (which will all be explored in greater detail in a later section):
However, in general, these four platforms entail the same major steps:
Connect your TikTok account – On your chosen partner's site, navigate its Online Channels/Online Sales Channels section until you find TikTok. Follow the necessary steps to link your TikTok account to the partner platform.
Connect your TikTok for Business account – Follow similar steps to link your TikTok for Business Account; this will be essential to leverage TikTok Ads Manager.
Create and install a pixel – In the Data Sharing section of your partner's website, press the Create New button. Here, you'll also have the option of setting up Advanced Matching, which offers improved tracking of website visitor events.
Create your catalog and sync your products – This will allow you to display your products and keep inventory up to date.
Finish setup.
Supported TikTok eCommerce partner platforms
There are four main supported TikTok eCommerce platforms. Let's take a look at what you need to know about each of them and their compatibility with TikTok Shopping.
BigCommerce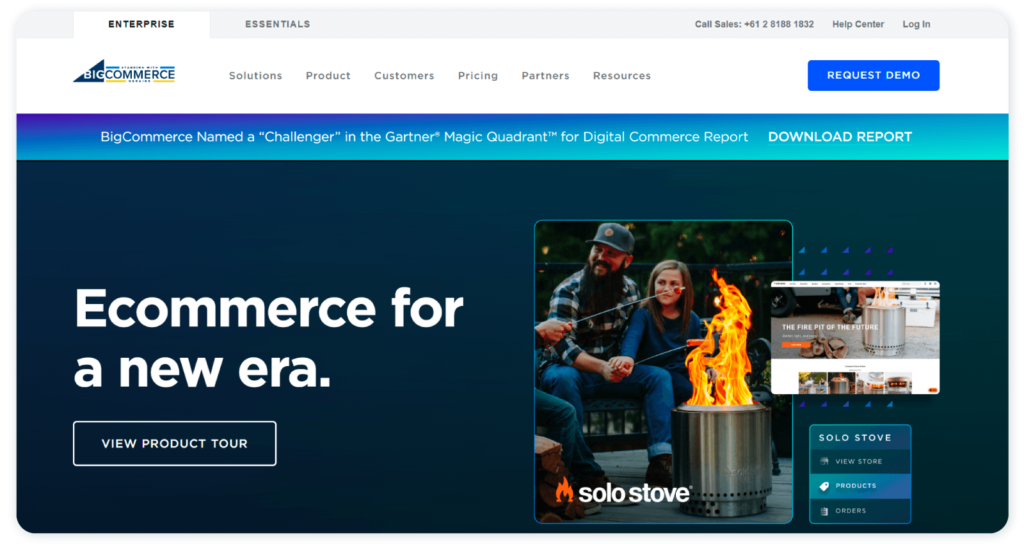 Founded in 2009, BigCommerce is an Open SaaS solution platform that seeks to help businesses at every stage of growth. Whether you've just launched a start-up or you're running a large corporation, BigCommerce offers a variety of innovative tools that allow businesses to think big and scale their operations.
BigCommerce's compatibility with TikTok Shopping enables marketers to reach new audiences, boost visibility and create captivating shopping experiences. BigCommerce was TikTok's first enterprise-level commerce partner and remains one of its most popular.
Ecwid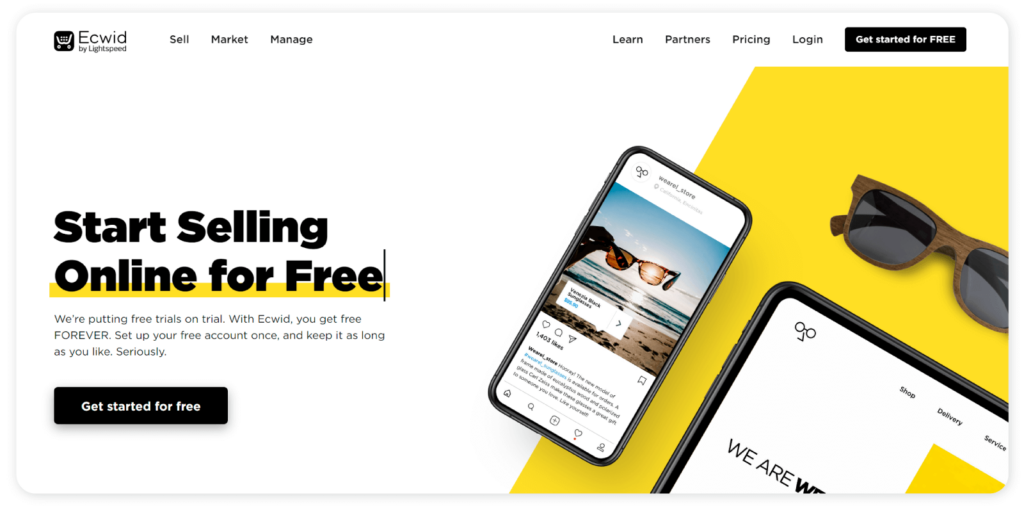 Ecwid by Lightspeed is an eCommerce platform designed specifically for small business merchants. Used in 175 countries and available in 50 languages, Ecwid has become the sales tool of choice for thousands of small businesses since its launch in 2009.
By using Ecwid for your TikTok store, you'll be able to seamlessly perform key functions, such as launching ad campaigns, managing your store, synchronizing your pricing, and much more.
Shopify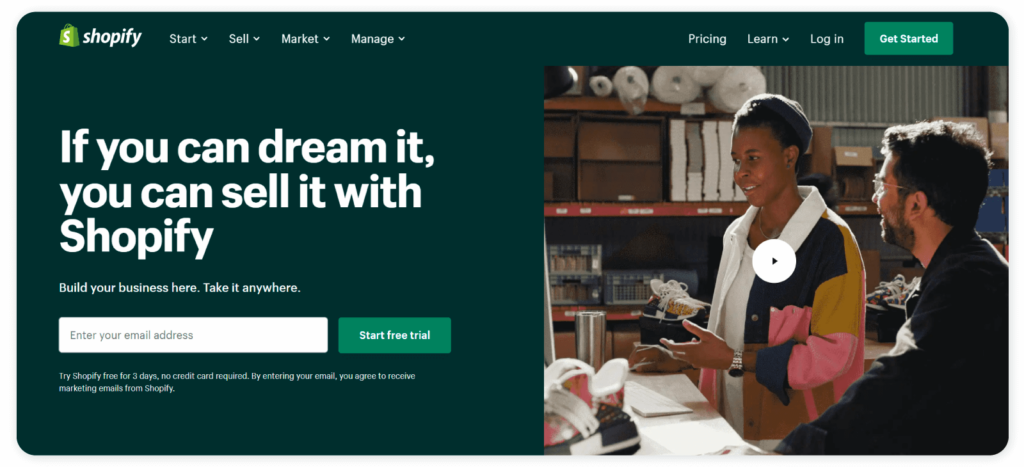 Perhaps the most widely recognized eCommerce site, Shopify powers millions of businesses of all sizes around the world. A self-titled "all-in-one commerce platform", Shopify is known for its user-friendly and streamlined interface.
In August 2021, Shopify announced its partnership with TikTok to bring TikTok Shopping to life. Shopify President Harley Finkelstein said of the collaboration: "Creators are paving the way for a new kind of entrepreneurship where content, community, and commerce are key. By enabling new in-app shopping experiences and product discovery on TikTok for the first time, Shopify is powering the creator economy on one of the fastest-growing social and entertainment platforms in the world."
Square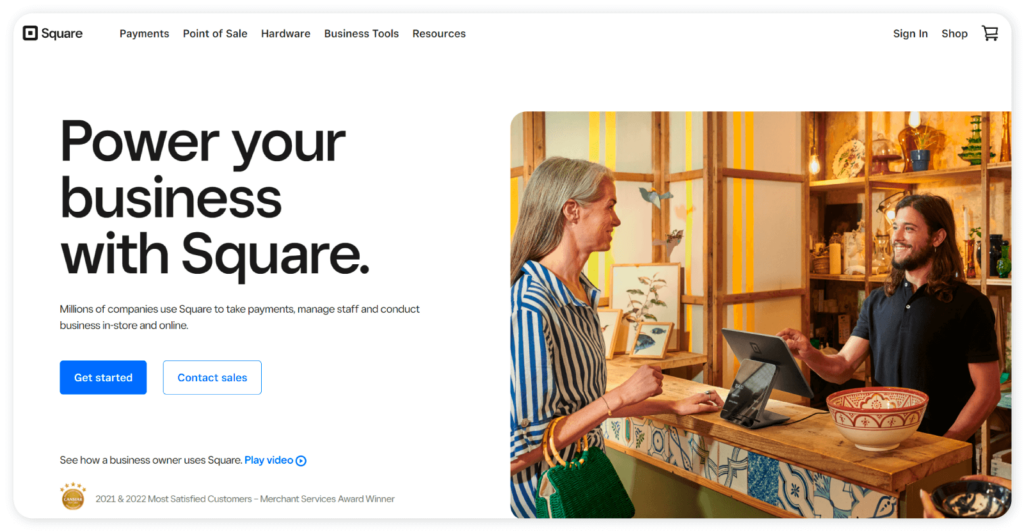 Square is one of the most innovative financial service providers in the eCommerce world, providing businesses with an easy way to accept credit card payments on mobile devices like smartphones and tablets. Square serves businesses around the globe across a wide range of industries, from hospitality to trade companies to retail stores.
Thanks to the Square x TikTok integration, you can make the most of all that TikTok Shopping has to offer. You can sync your Square item catalog with your TikTok Shop, include product links in videos and create a TikTok pixel to track your ad performance.
Top 3 tips to increase selling with TikTok eCommerce
Tip 1: Collaborate with creators and influencers
Partnering with creators and influencers on TikTok is an integral step in boosting brand visibility, driving engagement, and increasing conversions. By working with TikTok creators through affiliate partnerships, you'll not only gain access to their followers, but you'll tap into their creative skillset.
Gymshark is an expert in influencer marketing, including on TikTok. One example came in the form of the brand's 66 Days: Change Your Life challenge back in 2019, which encouraged users to set a goal they wanted to achieve 66 days from the start of the campaign. Gymshark partnered with many TikTok creators, many of whom had more followers than the brand itself, including Twin Melody.
Their video gained over 400,000 likes, while the hashtag #gymshark66 garnered over 45 million views. While the campaign didn't have a direct CTA for viewers to buy Gymshark products, it helped foster brand awareness.
Tip 2: Post consistently
While the TikTok algorithm is multifaceted (and somewhat tricky to understand), there are a few key things to remember about it. The first thing? It rewards accounts that post regularly.
According to Hootsuite, the frequency at which you post can have a significant impact on how widely your content is distributed on the platform. The more exposure your brand's account receives, the more followers you will gain on TikTok. With more followers, you'll not only grow brand loyalty, but you'll increase your chances of getting verified on TikTok, which can help build credibility.
While TikTok reportedly encourages users to post between one and four times per day, it's not necessarily vital to post this often. Instead, be sure to track your video performance to identify a posting schedule that works well with your audience and your schedule. In forming your schedule, don't forget to prioritize the best time to post on TikTok.
Sociality.io provides seamless TikTok video scheduling, allowing you to effortlessly plan and publish TikTok videos. Don't just post blindly – track video performance through Sociality.io's robust analytics. Unearth insights to optimize your posting schedule and content strategy. With Sociality.io TikTok video scheduling, say goodbye to the hassle of manual planning and take complete control over your TikTok profiles.
Tip 3: Engage with your audience
Engagement is essential for increasing your sales in the TikTok Shopping function. Engagement comes in a variety of forms, including replying to comments, liking your customer's and collaborators' posts, and leaving comments on other users' content. In these engagement efforts, it's also an excellent idea to use trending TikTok hashtags as these can prompt the algorithm to boost your interactions even further.
Empower your social media engagement management with the comprehensive capabilities of Sociality.io, including our advanced TikTok social CRM capability. With Sociality.io Engage module, engagement is smooth and seamless, particularly thanks to features like customer profiles, reply templates, and exportable reports. You can even assign certain functions to specific team members and track your team's overall performance metrics, such as the number of replied conversations and median response time.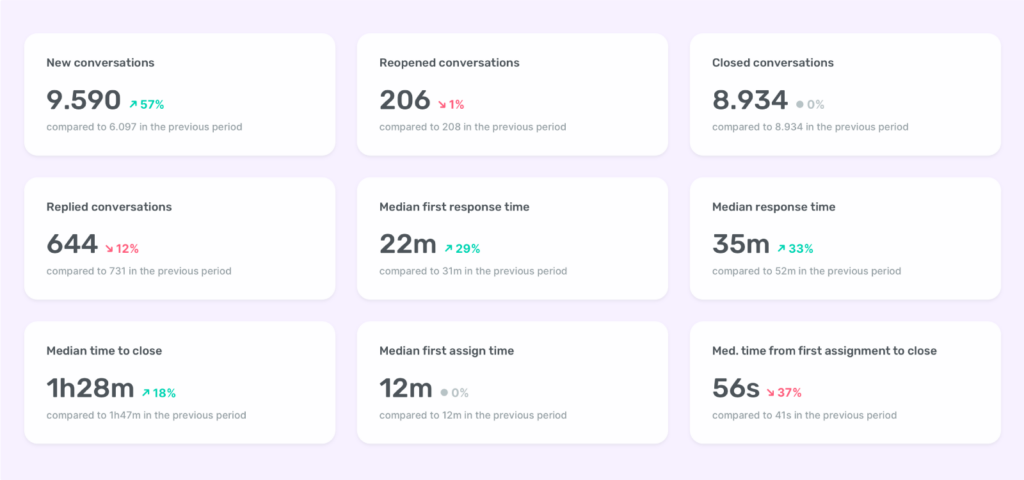 Frequently asked questions
How many products can I sync in my storefront when launching my TikTok Shop?
A minimum of one; five is recommended as a starting point, and there is a maximum of 2,000 products.
Is there a commission rate on sales made in a TikTok Shop? If so, what is it?
The commission rate on TikTok Shop sales is 5%; it is 1.8% for the first 90 days before raising to 5% after that.
Can I create collections under the Product Showcase tab in the app?
Unfortunately, this feature is not available yet.
Is there anything that cannot be sold via TikTok Shopping?
Merchants are not allowed to sell any products included in the TikTok Shop Prohibited Products Guidelines. If a merchant intends to sell any restricted products, they must abide by the terms outlined in the guidelines.
Conclusion
TikTok Shopping is an innovative step in changing TikTok's status to not only a social media giant but to a key actor in the eCommerce space. While the feature is still relatively new (and therefore entails a learning curve for social media marketers), all businesses – particularly those that appeal to younger demographics – should absolutely explore its offerings. With insights like those found in this guide and a bit of experimentation, you're sure to find that this tool fits seamlessly into your overall TikTok marketing strategy.