Twitter Analytics: 5 ways to deliver better insights for quality decisions
As of April 2022, Twitter boasts an estimated 229 million daily users – an impressive 14-million increase from the number of daily users in its previous quarter. What does that tell us? Not only is Twitter an incredibly prominent social media platform, but its power is on the rise. As a result, it's never been more important for businesses to leverage this prolific platform for their organizational initiatives.
That said, if you've only used Twitter for personal purposes, you might be wondering how to effectively use Twitter for business. The answer lies in Twitter Analytics. When you engage in Twitter tracking (aka the process of analyzing your Twitter metrics), you'll be better able to monitor your Twitter engagement, followers, reach, and much more.
In this guide, we explain the most important details you need to know about this powerful form of social media metrics.
Social Media News in a Nutshell
Get the latest social media news, insights, and marketing tips in your inbox once a week.
Why is Twitter Analytics so important?
Before we dive into the intricacies of Twitter metrics and how to use them effectively, it's important to answer one key question: why are they so important?
A quick look at the Twitter Analytics page offers an array of valuable insights into your audience, how they interact with your content and the overall efficacy of your social media marketing tactics. These social media metrics provide you with the information you need to build and maintain brand awareness and brand loyalty.
Additionally, Twitter Analytics also plays a key role in cultivating a brand community. For example, by assessing your Twitter engagement, you get direct insight into which users are interacting with your content (e.g., likes, Retweets, replies). In turn, you can then interact with these users' content, thereby fostering reciprocal engagement and B2C interaction.
How to see Twitter Analytics
If you're wondering how to check Twitter Analytics, there are two main ways of doing so: directly in the app/on the website or via a third-party social media management software tool like Sociality.io. Below, we outline the steps involved in each of these approaches.
✨ Bonus: Twitter analytics tools to save your social media teams' time
How to check Twitter Analytics in the app or on your desktop
Your Twitter Analytics can be found on your Twitter activity dashboard. Here, you can see a wide range of Twitter metrics, including who is engaging with your content, how they're engaging with it (i.e., likes, Retweets, etc.), and demographic details about your audience. These Twitter metrics will be explored in greater detail in one of the following sections.
To see your Twitter metrics on your laptop or desktop, you'll need to visit analytics.twitter.com and log in using the username and password associated with your Twitter account.
To see your Twitter metrics on your smartphone, iPad, or other tablet, visit the Twitter app and tap the icon visible in your Tweets.
Important note: To view Twitter Analytics, your Twitter account must meet the following criteria:
Primarily Tweets in Arabic, Brazilian Portuguese, Danish, Dutch, English, Filipino, Finnish, French, German, Indonesian, Italian, Japanese, Korean, Norwegian, Russian, Simplified Chinese, Spanish, Swedish, Thai, Traditional Chinese, Turkish
Has been active for a minimum of 14 days
Does not violate Twitter Ads policies
Has not been suspended, restricted, or deleted
How to check Twitter Analytics on Sociality.io
Social media management tools like Sociality.io act as a hub for analytics across all your social media accounts. In other words, you can easily access your Twitter Analytics, Instagram analytics, Facebook analytics, YouTube analytics, and TikTok analytics in one place.
In Sociality.io, there are two modules you'll want to analyze to draw the most information possible from your Twitter Analytics: Analytics and Listen.
To see the Analytics module in Sociality.io, you'll need to follow these steps:
Log into your Sociality.io account.
From your linked social media accounts, click on your Twitter account.
On the left-hand side, click Analytics.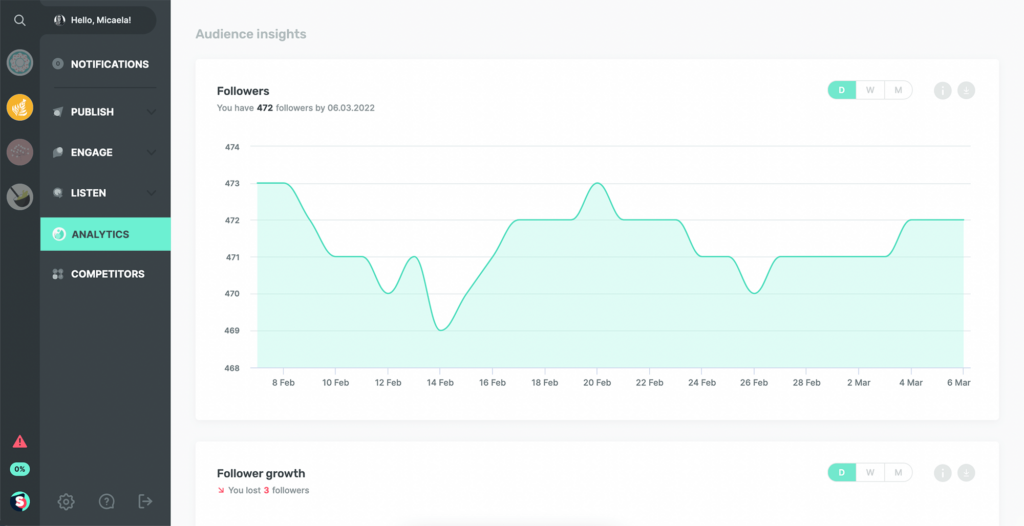 Here, you'll see a round-up of your most important social media metrics, including your follower count, follower growth, and more. 
At the top, you can also adjust the date range for which you want to see your analytics and compare it to another period. This allows you to determine how your Twitter metrics are faring over time. 
On Sociality.io, you can even filter your content in a variety of ways, including by the level of reach, the number of likes, the engagement rate, and many more.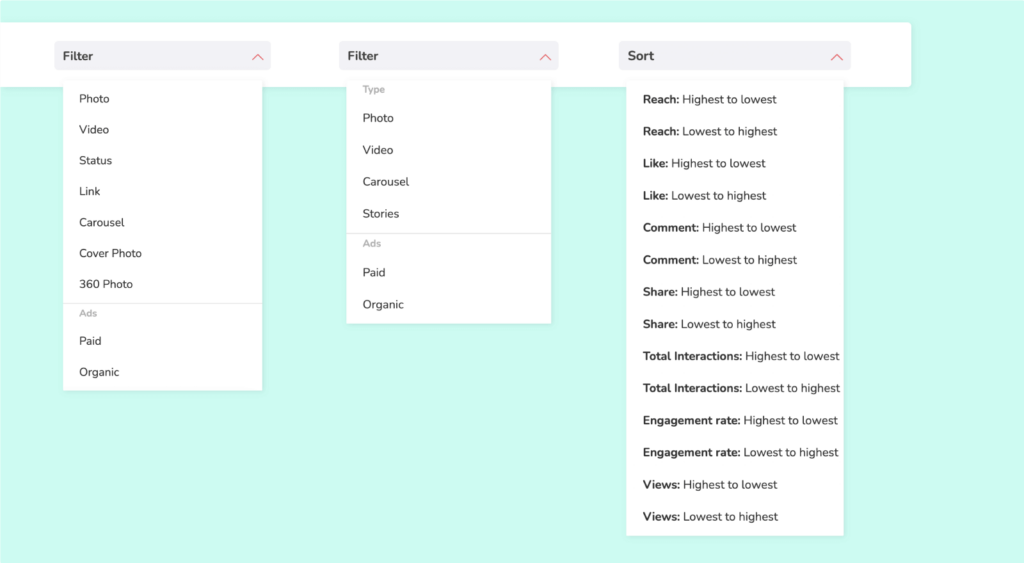 Next, let's talk about the steps to follow to view the Listen module in Sociality.io:
Log into your Sociality.io account.
From your linked social media accounts, click on your Twitter account.
On the left-hand side, click Listen.
With the Listen module, you can efficiently evaluate brand health by figuring out what people are saying about your organization online. Under the Listen module, you'll see Mentions and Analyze. You can use these two functions to track and analyze mentions of your brand online across social media platforms, blogs, and more.
Similar to the Analytics module, you can set a date range for which you'd like to see your mentions. You can also filter your mentions based on criteria such as sentiment, category, tags, attribution, and more.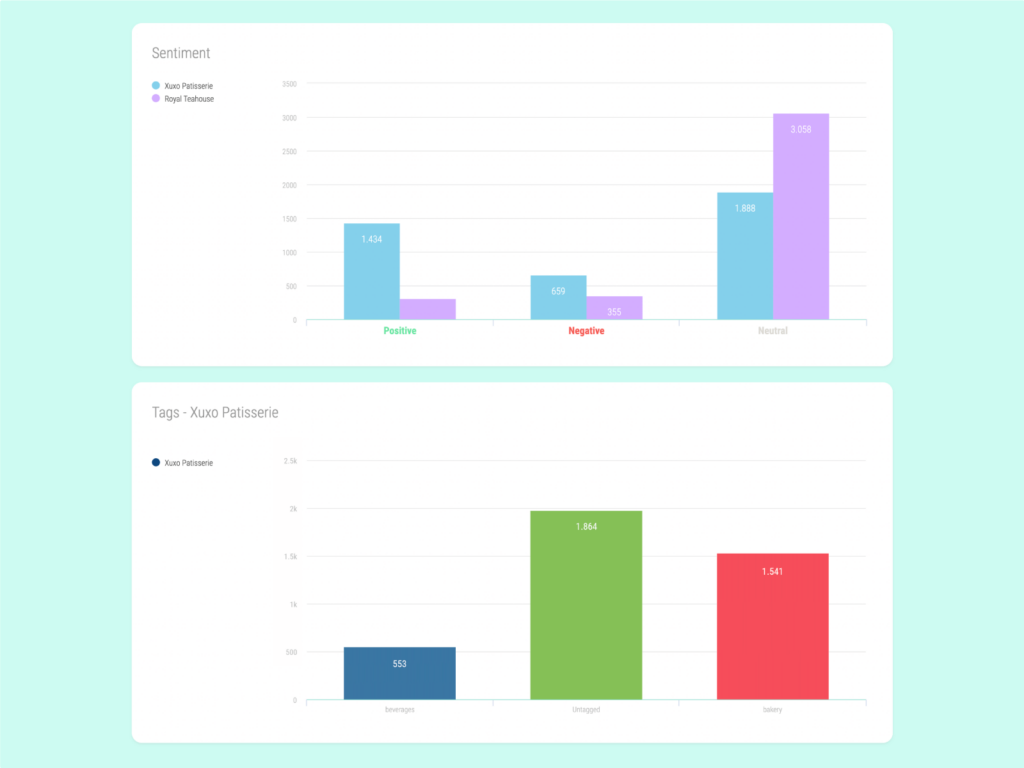 In addition to tracking your social media metrics, Sociality.io also enables you to generate automated and centralized analytics reports on your Instagram account in a variety of formats, including PPT and PDF. When it comes to automated social media reports, you have the ability to choose the frequency with which they are produced. By receiving quick and easy reports on an ongoing basis, you'll greatly facilitate stakeholder delivery.
✨ Bonus: Top 9 social media analytics & reporting tools in 2022
What Twitter Analytics can you expect to see?
There are three main dashboards in the overview of Twitter Analytics:
Tweet activity
Followers
Twitter Cards
The Tweet activity dashboard allows you to measure engagement so you can learn how to make your Tweets more successful. Here, you can see how people are engaging with your content in real-time, download your Tweet metrics, and so much more.
On the Followers dashboard, you can explore the locations, interests, and demographics (i.e. gender, age, etc.) of your followers.
Finally, there is the Twitter Cards dashboard. Twitter Cards allow you to drive traffic to your website while showcasing rich media, such as photos and videos. When users Tweet links that lead to your content, their post will have a "Card" that is visible to their followers. On the Twitter Cards dashboard, you can see the performance of these Cards, including how they drive clicks, app installs, and Retweets.
5 ways to deliver better insights for quality decisions
While there is a significant amount of data available on Twitter Analytics, there are five key insights you should retain to make high-quality decisions in future social media marketing campaigns.
Top tweets
Each month, your main analytics dashboard will display your top Tweet and top media Tweet (by impressions). When you click "View Tweet activity", you'll be able to see the specific engagement broken down into categories like link clicks, profile clicks, and more.
By seeing what your top-performing tweet of the month was, you'll be able to assess the content of the tweet to see why it resonated so well with your audience. Perhaps it was the use of a certain emoji, a certain call-to-action, or the use of consistent corporate branding. You can then replicate these elements in future Tweets to spike engagement in a similar way.
Follower growth
In this section of Twitter metrics, you can see how much your following has changed over the last 30 days (including how many followers you've gained and lost in that period).
Having access to this data can help you assess highs and lows in your follower count and correlate these trends to the content you published on those days. With this information, you can determine what content your audience is enjoying and what content is potentially prompting people to unfollow you.
This is an integral component of Twitter Analytics, particularly for marketers who are looking to grow their follower counts. After analyzing these details, you can also consider launching a followers campaign to increase your number of engaged followers.
Conversion quality
Conversion quality is one of the powerful Twitter metrics available. It allows you to see if a follower has engaged with one of your Twitter Ads and has been converted (e.g. has purchased your product). This conversion will then be tracked and attributed to your Twitter ad.
This social media metric allows you to clearly see the ROI on your ad by tracking and assessing the actions of users when they view and/or engage with your Twitter Ads. Learn more about conversion tracking on Twitter here.
Mentions
Here, you can see your @mentions for the last 28 days; your top mention from the previous month will also be shown. This section of Twitter Analytics is invaluable because it provides you with key insight into which accounts are interacting with yours.
This is also particularly valuable from a customer service standpoint as you can track which of your customers are mentioning your account in their tweets, asking questions, airing concerns or grievances about customer service, and more.
Follower demographics
Under the Followers tab of Twitter Analytics, you'll be able to see the breakdown of the locations, ages, and genders of your followers.
You can shape your messaging based on this information to ensure higher levels of engagement in future tweets. For example, if your audience is predominantly women, you can adjust your marketing strategies to align with a female audience, such as highlighting causes related to female empowerment and/or collaborating with female influencers.