Instagram story views: A guide from A to Z
Instagram Stories is a popular brand community-building tactic. The people watching your Stories tend to be followers and admirers who are already interested in your brand and could become paying customers.
So, it is important to monitor the growth of your Instagram Story views. Its rise or decline creates for you a picture of how well your Instagram content strategy attracts new audiences to your brand.
This article will show you what you need to know about Instagram Story views, including what to do when your views do not show and when they are on the decline.
What are Instagram Stories?
Snapchat deserves credit as the creator of Stories. But Instagram, like other social media platforms like Facebook and TikTok, launched its own version, and it has since overtaken Snapchat's Stories in terms of popularity.
Instagram Stories is a feature that allows you to share photos and 60-second-long videos that only last 24 hours. You can make your Stories last more than a day however by adding them to your profile as Story Highlights.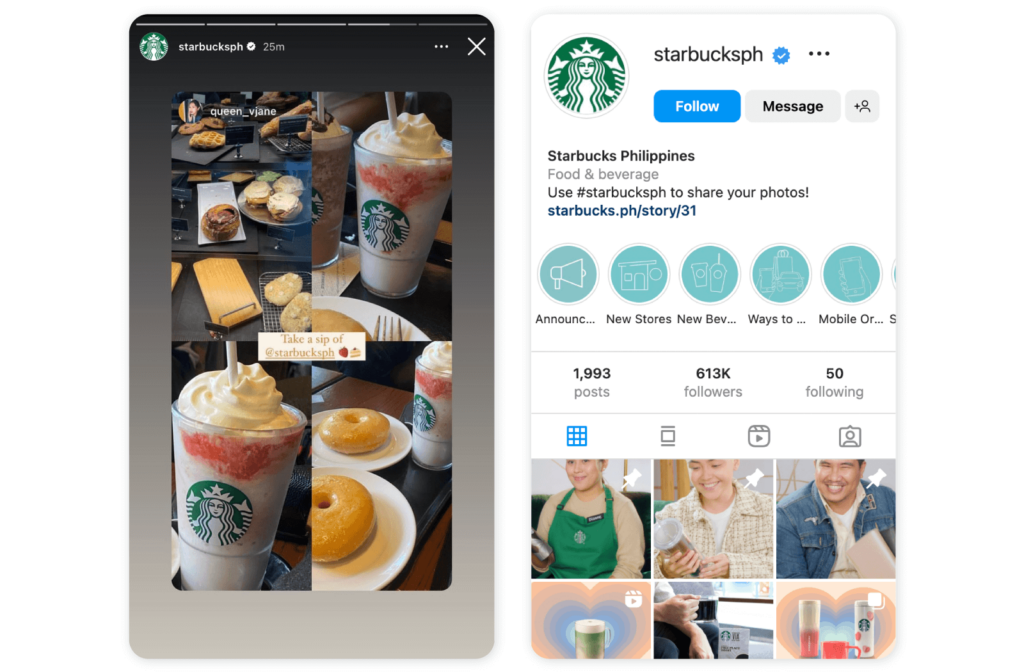 When you post a photo or video to your Instagram Story, there are a couple of places where it can be viewed. These places include:
Your profile: A ring shows up on your profile picture that people can tap on to view your Stories.

At the top of the feed: Your followers will also be able to view your Stories at the top of their feed.

In the feed, next to your uploaded posts: When you share a post, a circle appears around your profile that can be seen when your post appears in the feed. Your viewers can tap on that circle to view your Stories.

In direct inbox: People can also view your Stories when replying to your Instagram messages. Again, a ring will appear around your profile picture in your inbox and threads, and your viewers can tap it to view your Stories.
Can I see who viewed my Instagram Stories?
Yes, you can see who has viewed your Instagram Stories. It is a simple process too. Follow the steps below to find out how.
Tap your profile picture at the top of your feed to view your story.

If your Story has been viewed by Instagram users, you will see–at the lower left corner of your screen–multiple profile pictures with a "Seen by" tag under them.

Tap the "Seen by" label to bring up your Instagram Story viewers list. Here, you'll see your total view count and get a list of individual viewers.
How does the algorithm control who views my Instagram Story?
The order in which Instagram Stories show up on a user feed is controlled by an algorithm.
Instagram users do not view Stories in chronological order. Rather, Stories are shown based on what content each user might be most interested in. 
Instagram is all about engagement. So the algorithm is designed to increase the chances of users engaging with the published Stories.
The accounts that get the most interactions will appear first.
With this in mind, it is considered a great practice to share stories that invite engagement–questions, polls, and Instagram stickers.
How to view your Instagram Story Insights
Do you want to see how your Instagram Stories are performing? Instagram Insights, an Instagram native tool, allows you to view metrics related to your organic and boosted Instagram Stories.
These insights are available for up to 7 days after they are created.
To use Instagram Insights, however, you need to own a Business or Creator account. If you already own any of those two account types, here is how to view Insights on your Instagram Stories.
Go to your Stories by tapping the profile picture at the top of your feed or your profile page.

If the Story you want insights on has already exceeded its 24-hour limit, tap the "Insights" action button on your profile and find the Story under "Content you shared"

Then swipe up on the Story image or video. You will see details on how the story performed, such as shares, replies, accounts reached, and so on.
5 reasons why your Instagram Story views are low and tactics to increase Instagram Story views
Have you noticed your Instagram Story views dipping lately? Here are 5 reasons why that might be happening and how you can resolve your issues.
You do not use hashtags properly

Your content does not engage your followers

You post at the wrong times

Your previous Story views were bot-generated

You are not very active on Instagram
We'll go through each one.
You do not use hashtags properly
If you have been ignoring hashtags for your Instagram stories, then you are taking your content from people who want to engage with it.
Social media platforms (including Twitter and Instagram) use hashtags to make posts more discoverable. For you as a social media manager, hashtags are a way to ensure that your target audiences find your content whether they follow you or not.
Solution: Use hashtags in your Story
The solution is obviously to start using hashtags in your stories. But before you add any hashtag to your story, conduct hashtag research to find trending and popular hashtags in your niche.
Some best practices you should take note of when using hashtags include:
Instagram suggests that you use between 3-5 hashtags per post. This is to ensure that you only use relevant hashtags to target your audience.

This goes without saying, but make sure that your account is set to Private if you want to reach a large audience with Instagram hashtags.

Do not add any space between the words in your hashtags.
Your content does not engage your followers
As a marketer, you know the importance of engagement in an online community. The rule is simple: your customers will not come back to your stories if they think that you only publish stale posts.
In fact, this might be the biggest reason why your Instagram story views might be on the decline.
If it is, what can you do about it?
Solution: publish trending and relevant content
Every time your audience clicks on one of your stories, they expect to see content they find relevant. This content could be something on trending topics or a pain point they face.
To come up with relevant content to post, look into your Instagram analytics to find what content types your customers resonate with. Sort them by engagement generated. Your results should inform how you populate your content calendar going forward.
Another way to find relevant content is to look at what stories your competitors publish, especially competitors you think are doing well on Instagram.
Keep an eye on their feed to note what content they create and which ones perform well. Maybe they organize regular polls or repurpose their Instagram Reels on Stories. Whatever it is, recreate the content for your brand and test it with your audience.
You can also use Instagram's Explore page to find out what topics are trending in your niche and create content around them.
If you have done all these but still don't know what content to prioritize for your Stories, Hubspot conducted a survey that gives you a starting point.
They asked marketers what their most effective Story formats are. The answers they got are represented in the chart below.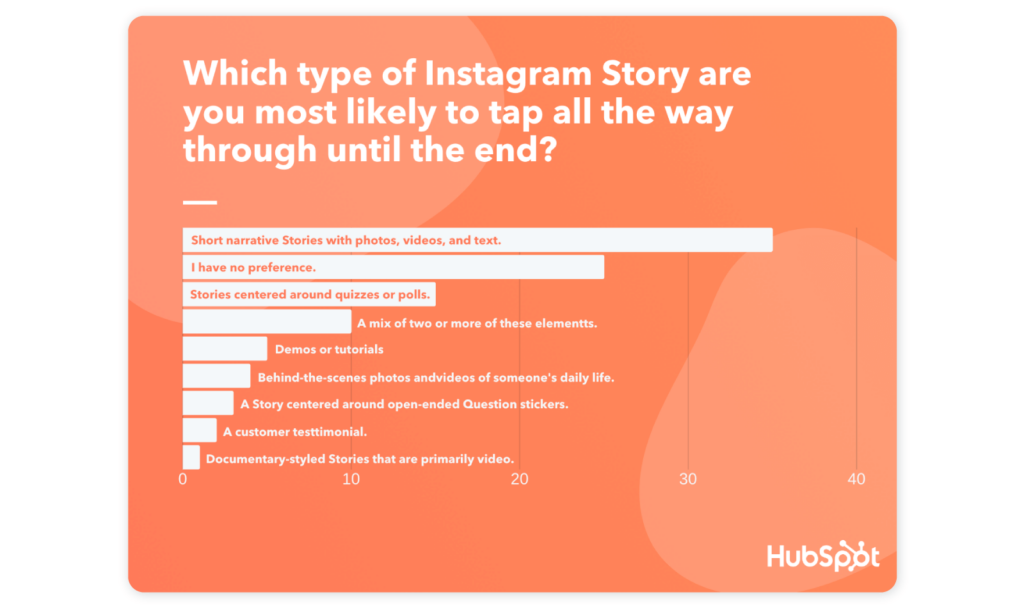 You post at the wrong times
Yes, you might put a lot of work into your content. But your audience won't see your work if you don't publish it when they are online.
Prioritizing high-traffic periods during the day could be the difference between a successful Instagram story and one that isn't.
Solution: find out the best times to post
Use a tool like Sociality.io to find out what time of the day your audience is active.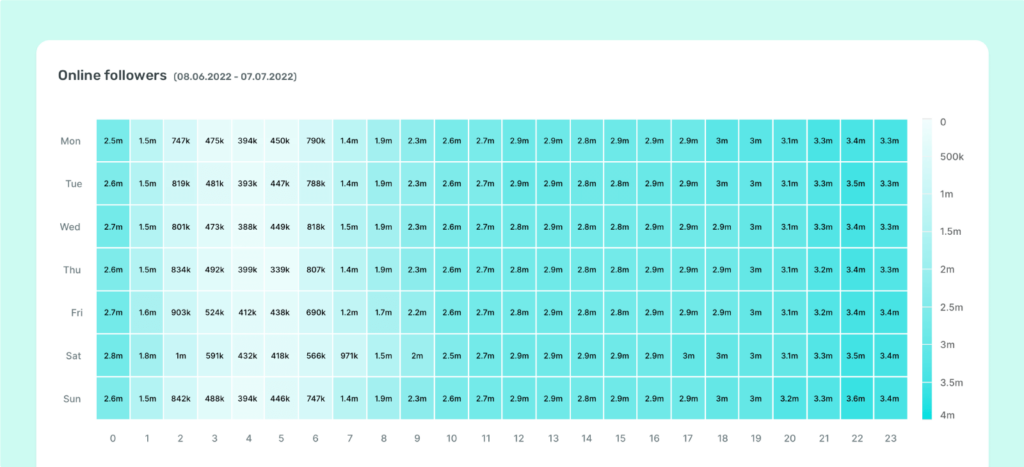 Once you find out the best times, schedule your stories to go out then (this can also be done using Sociality.io)
Your previous stories are bot-generated
If you've ever bought story views to boost the engagement of your posts, you'd quickly find out that it is a big mistake.
Instagram recently shut down bots on its platform. This means that brands that depended on them for engagement will see a drop in story views.
Solution: employ virality tactics to win organic viewers
The fact that you turned to bots for engagement probably means that you don't have enough organic followers. You can remedy that by organizing contests and giveaways to bring more people into your ecosystem.
A study by Tailwind shows why these tactics are effective. It revealed that Instagram accounts that hold contests grow 70% faster than accounts that don't. 
Not only will you get engagement on your initial post, but you will also win new followers who will turn to your story viewers in the future.
You are not very active on Instagram
Do you only publish new posts without engaging with other people's stories? That might be a reason why your story views are on the decline.
If you do not reciprocate the interest shown in your stories by others, your content's visibility will likely reduce.
Solution: engage with your followers
The solution to this is a simple one. You have to spend more time engaging with your followers. Respond to their comments and repost their relevant stories too.
It is also a good idea to organize live sessions as that increases your engagement levels.
Troubleshoot: Instagram Story views not showing
Sometimes, you might find out that you can't view your Instagram Stories. If you do, do not panic.
As annoying as the error is, there are tested ways to troubleshoot it. You'll find them below.
Restart your phone
One reason why you might encounter that error is if your Instagram app has been running nonstop for a long time. In this case, it is a good idea to restart your phone and give the app a break.
Restart the Instagram app
Again, the logic behind this solution is to give your Instagram app a break. When you get an Instagram Story error, close the Instagram app and relaunch it.
Clear your Instagram cache
Another reason why you might encounter that error is a full Instagram cache. A full Instagram cache could slow down Instagram's app performance. To remedy this, close the app, clear the cache, and relaunch.
Delete the Instagram app and redownload
Sometimes, being extreme is the solution. You could just delete the Instagram app from your mobile device and re-download it.
Use Instagram Web
Most Instagram Stories errors are experienced on the mobile app. So it is a good idea to use the website version as an alternative.
Contact Instagram's support team
If you tried every solution listed above and still did not get a solution to your error, contact Instagram's support team for assistance.