Twitter excels at helping brands connect with their target audience and stay in the loop with what their customers share about their brand. With the vast majority of brands utilizing social media giant's benefits, the platform itself becomes a very good source for conducting a competitor analysis. Analysis of your brand's performance is meaningful without understanding where to put the right benchmark. This article is your guide to the complex world of conducting competitor analysis on Twitter.
Recently, we have been diving deep into social media competitor analysis and published a whole series of articles on how to keep up with your competitors on various social media platforms. Make sure to check out other articles in this series.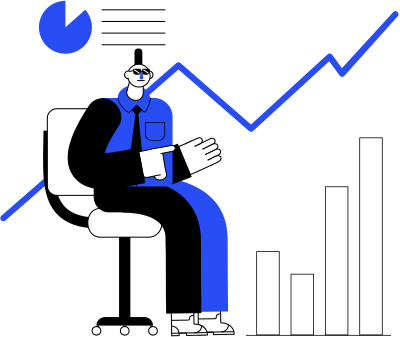 Why Benchmark on Twitter?
Performance Comparison: Benchmarking lets you analyze and compare your performance with your competitors'. You can see if there are any gaps between your and your competitor's Twitter stats. Implement the insights from the analysis into your Twitter marketing efforts to improve your campaigns.
Target Audience Insights: Twitter competitor analysis will help you get a better understanding of how your target audience interacts with brands similar to yours on social media, i.e. tweet questions to the support, reply to entertaining content, etc. Whether your audience expects you to be there when they need help or provide content that entertains, gathered insights from Twitter benchmarking will improve your brand's ability to connect with that specific audience.
Accurate KPI Expectations: Studying your competitors' numbers on Twitter gives you a good idea of the number of people that are interested in your offering. For example, studying how many followers your direct competitors have will give you a good idea of what number you should strive for.
Lessons from Competitor Failures and Wins: Very self-explanatory. Just look through your competitor's tweets and see which tweets got most engagement and which got the least. Maybe their audience enjoys visual media like videos and infographics more. Study their tonality. Is it always the same? Did they try something else, like a more casual approach? Maybe they did and people didn't engage with it as much as with more serious and official content.
Follow Market Trends: Last but not least, with benchmarking, you get an opportunity to study any trends in your market, like fun challenges, offers, collaborations, etc. Look for any patterns like similar offers around the same season, which competitor initiated it, etc.
How to Find Competitors on Twitter?
If you don't already have a list of competitors that you want to keep an eye on, or if you just want to expand your list, Twitter's Advanced Search feature is here to help. To access this tool, make sure to use the web version, twitter.com, and not the app. Start by going to the Search tab.
Click on the dots icon and select Advanced Search. Once in, you can now see the many filters you can use to find what you're looking for. You can use keywords to find relevant Twitter company profiles. Additionally, refine your search by excluding non-relevant keywords. Hashtags can help you to identify if your competitors joined any challenges or movements on Twitter.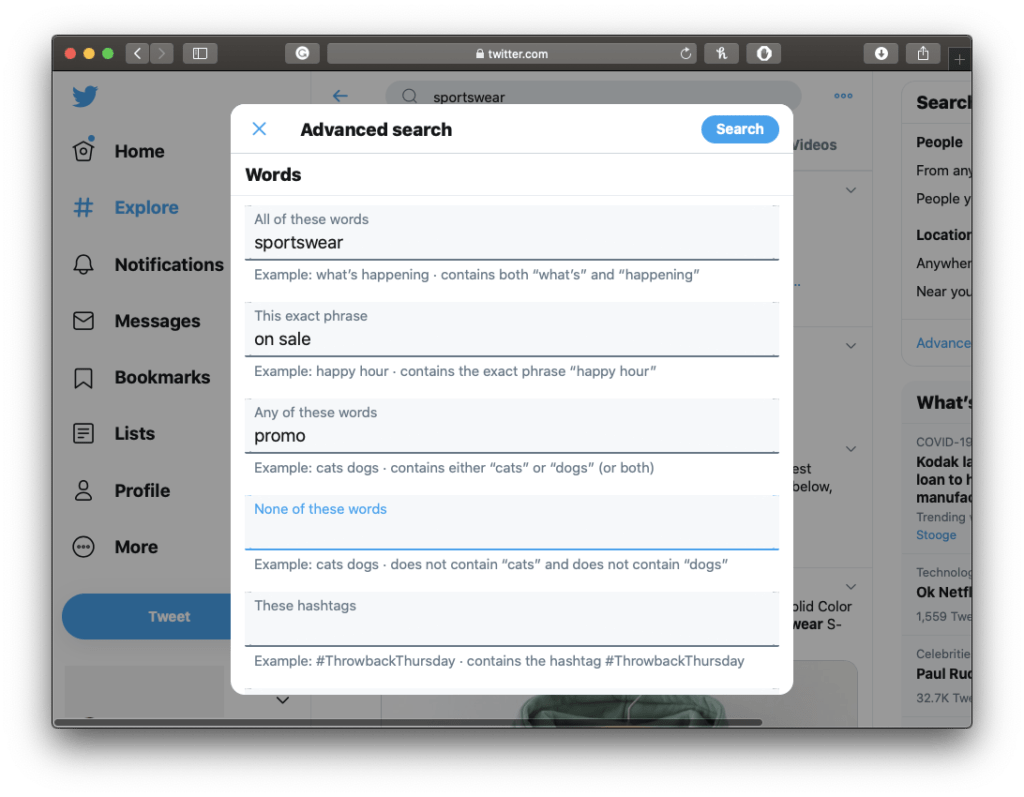 There are many ways you can utilize this tool other than finding competitors. Make sure to scroll down to see the many parameters you can use. Here are some other use cases for the tool:
Studying sales promotions on Twitter.
Use of brand-specific and general hashtags.
Interactions with other Twitter accounts – brands or influencers.
Filter tweets that received the most engagement.
Once you found your competitors, you can create a private list on Twitter to make it easier to see all their tweets in one place. To do so, just click on the Lists icon on the sidebar and you can see a Create a List button. In the pop-up menu, make sure to check the "Make private" checkbox so only you can see the list.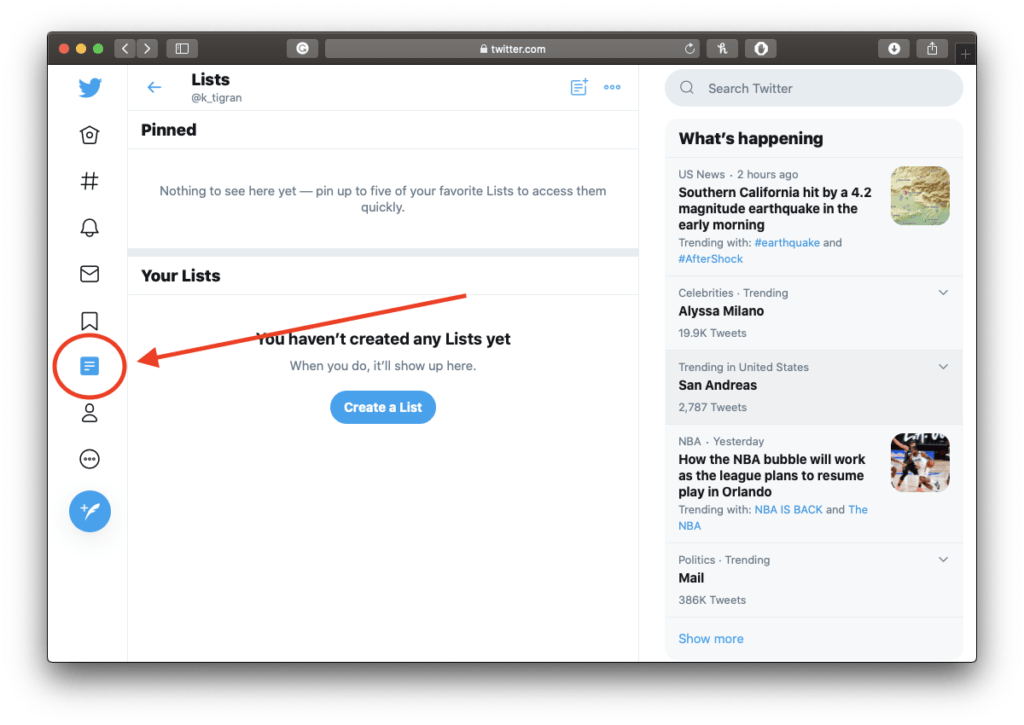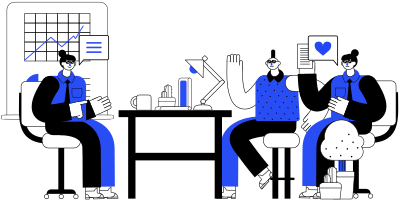 What to look for?
Now that we covered the basics, let's look into the specific information your Twitter competitor analysis should cover. We divide the process into two parts. First, we recommend diving into general key performance indexes and then move to general campaigning attributes that will help you understand their marketing style.
To make the analysis process easier, we created a Free Twitter Benchmarking Template for you where you can gather all data and have it in one place.
General KPIs to Look Into
Followers: Followers count shows the popularity of the account on Twitter. As mentioned above, this KPI can help you understand how popular your offering is on Twitter and will help you set a realistic goal for your account.
Following: Do they follow other brands? Do they follow their competitors? Do they follow influencers? And finally, do they have brand ambassadors they follow?
Engagement: An easy and manual method of calculating engagement rate is to take 10 or more of the account's recent tweets and divide the sum of likes, retweets, and replies to the number of their followers, then multiply by 100. Here's the formula:
Engagement Rate=(Likes + Retweets+Replies) / Followers * 100
Verification: Check which competitors have the blue checkmark next to their account name. If most of your direct competitors are verified on Twitter, consider submitting your account for verification as well.
Campaign Attributes
Demographics: Analyze your competitor following to better understand what demographic actively engages with similar brands on Twitter. This is especially helpful for paid campaigns.
Frequency: Compare each competitor's frequency of posts to better understand how often your brand should tweet. Pick an average and see if that frequency works for you. Remember, that this is optional and only experimental. You might find that your competitors don't tweet enough or do it too much.
Content: Take a closer look at the content of their posts. Do they post mostly text-only tweets or do they use media like video and infographics?
Tonality: Make a note of the tonality of their content. Are they more casual or official? Different markets have different approaches, so take a look at your competitors for inspiration to create your own unique tone of voice on Twitter.
Interaction: Take a look at how the brand interacts with other Twitter accounts, whether it's a brand or an influencer.
Reactions: Study replies to competitor tweets and direct tweets addressed to the brand. You can use Twitter's Advanced Search tool to do this. In the menu, scroll down and find the Accounts section of the filters. Are they mostly positive or negative?
Responses: How do your competitors handle reactions? Do they reply to negative tweets? Do they interact with influencers' tweets pointing out flaws in their product? Also, look back in time and see if any of the feedback received was implemented in future offerings or not. You can set a specific time period in the Advanced Search by scrolling down to the bottom of the menu and setting the time period in the Dates section.
Evolution: Last, but not least, how did their page evolve throughout time? Make sure to especially study competitors who have been on Twitter the longest. To do so just check the date joined on their account page.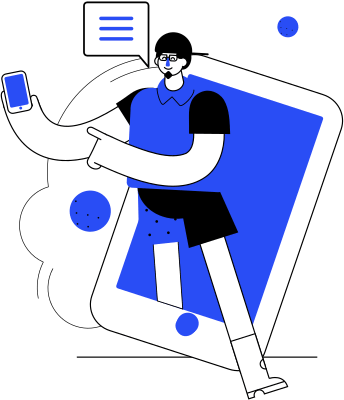 Tools for Twitter Benchmarking
Other than Twitter's own analyzing tools there are other 3rd party tools available that help you dive even deeper in your analysis and save some time by automating the process. Below are some Twitter benchmarking tools that we think might help you make the competitor analysis process faster. Make sure to also check out our list of Top 5 Social Media Competitor Analysis tools.
Sociality.io — Competitor Analysis Module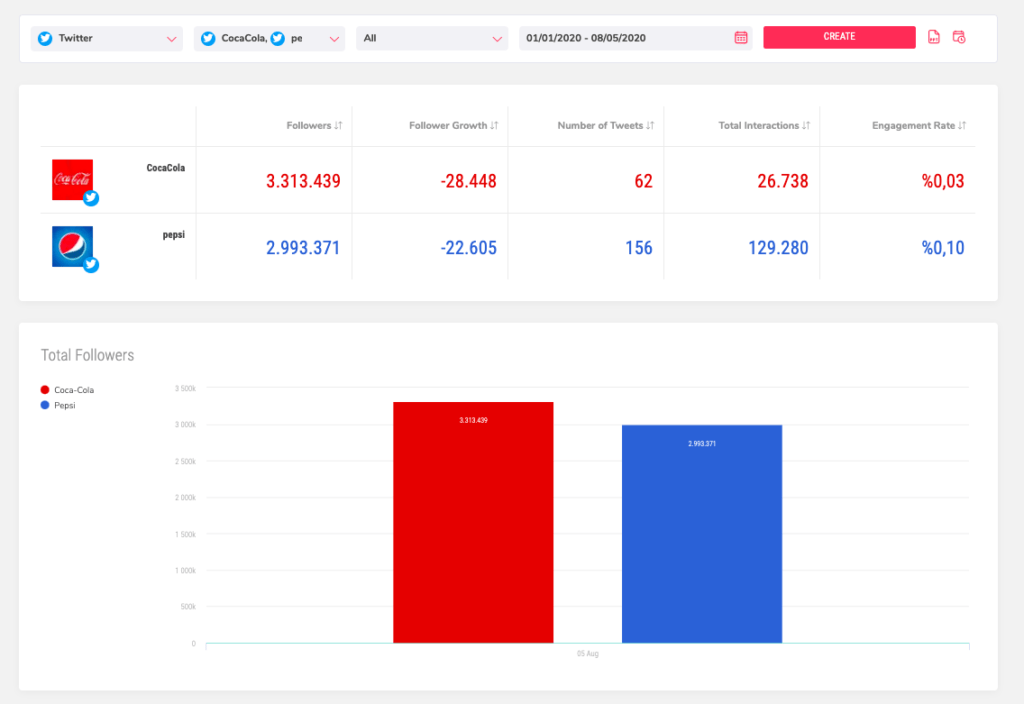 With Sociality.io, analyzing a Twitter account becomes much faster and easier. You can immediately pull up information like Frequency of Posts, Engagement Rate, Follower Growth, and more. Sociality also makes analyzing several accounts at the same time much easier. In one organized interface you can see and analyze all the information you need. This will make the information gathering process take significantly less time so you can have more time to study the data and implement it into your strategy. To see the report for yourself, you can download it for free below.
Followerwonk
Followerwonk is a Twitter-specific analysis tool that can help you dive deeper into the demographics of your and your competitor's followers. It offers a free plan so you can try it out on your own for free.
Now to showcase how to use this tool, we picked 3 similar sportswear brands and using Followerwonk compared their followers. The links to the accounts we picked can be found below: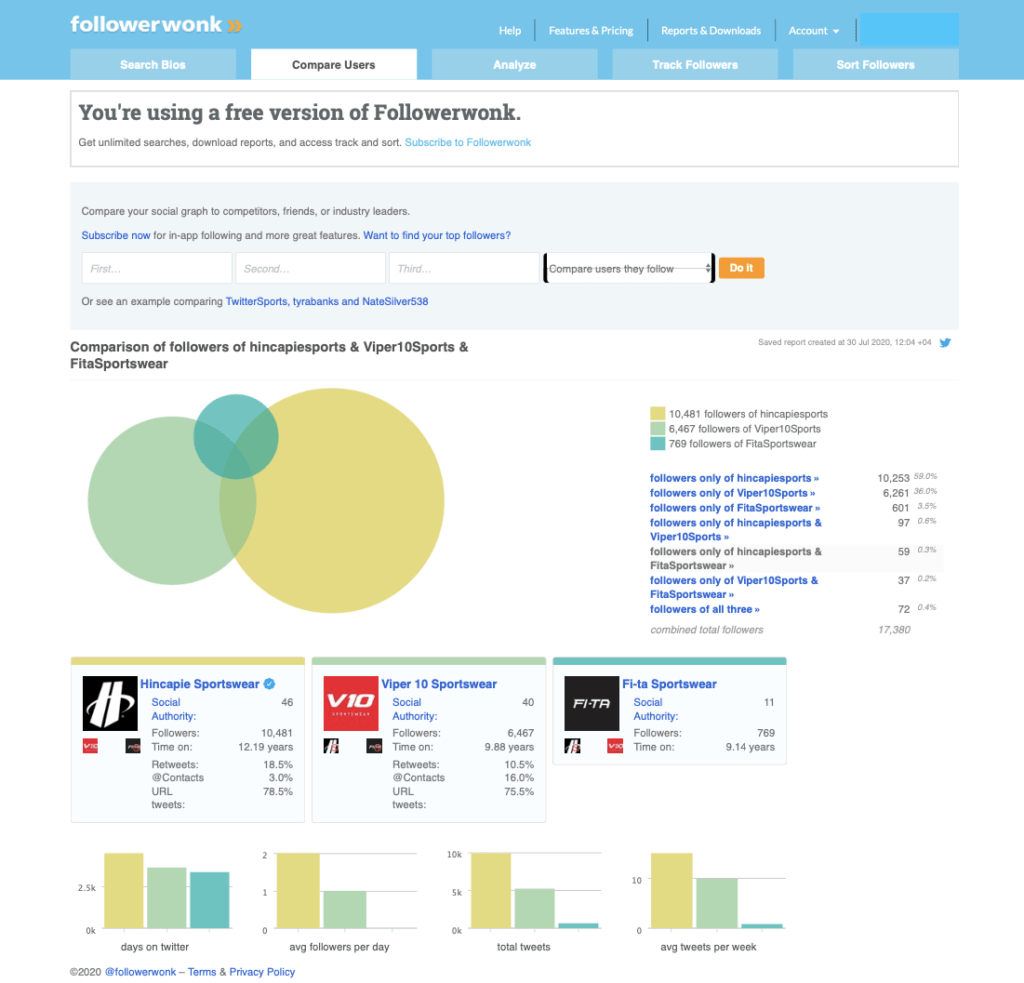 In the Compare Users section, you can see the overview of each account at a glance, as well as how much of their followers overlap. You can even see if the accounts you selected follow each other or not. But if you want to dive deeper into your competitor's followers and see their demographics, then you should head into the Analyze tab and generate a report where you can find helpful data like the most used keywords in their followers' bios, their followers' social authority, etc. Followerwonk lets you analyze an account for free as long as it has less than 35k followers. We highly encourage you to give this tool a try.
To wrap it all up,
Phew, that was a lot of information to process, wasn't it? But you did it! You are now ready and well prepared to utilize the useful data available and create your own Twitter competitor analysis. We are confident that the analysis will help you significantly level up your Twitter game and get a foot forward from your competition.
Make sure to also check out our guides for competitor analysis on other social platforms like Facebook and LinkedIn to excel on all social platforms and become the social media superstar of your market.