Best tools to run an Instagram audit for your clients
Surely, you know that devising an effective social media strategy requires access to actionable data, right? And that this also applies to Instagram?
But when you get the reins to grow a client's Instagram account, where do you get these data from? How do you know the best time to post? What type of post resonates with your client's Instagram followers? How fast is your client's audience growing?
Simply put, what you need to do is perform an audit of the Instagram profile. This will help you understand where your starting point is and measure your growth rate accurately against competitive benchmarks.
In this post, you will learn why an Instagram page audit is useful as well as simple steps to run one on your clients' Instagram accounts. Finally, I will also show you ten tools that you can get started with to run social media audits for your clients.
Ready? Let's dive in.
Why should you run an Instagram audit?
Are you wondering why you should spend hours auditing your clients' Instagram accounts?
Below are some of the ways in which an Instagram page audit can help you and your clients achieve great results.
1. It gives you a deeper understanding of your client's followers
You definitely have ideas about how to grow your client's Instagram account. But none of those ideas matter if the account in question has a shady past, like growing followers through bots.
Why would this be a problem?
Well, fake followers skew your engagement metrics, making it difficult to come up with a thought-out content plan for your client's Instagram audience.
Therefore, it is important that you identify and remove fake followers to begin your Instagram strategy on a clean slate.
How does an Instagram account audit help you learn more about your clients' followers?
It tells you how many legitimate (and fake followers) the Instagram account has.
It tells you your clients' followers' demographics, which can inform your strategic decisions.
✨ Related article: How to Clean Up Instagram from Bots and Dead Accounts
2. It helps you understand their content strategy
Before you go in and switch up everything concerning your clients' content, you first need to understand how their content has performed historically.
You need answers to questions such as the following:
An Instagram profile audit helps you answer these questions definitively.
This way, you do not waste time churning out content that will not resonate with your client's Instagram audience.
3. It helps you improve clients' Instagram profiles
A well-optimized Instagram profile sends the right message to your clients' Instagram visitors. This ensures that everyone who visits the profile immediately understands what that profile is about and what value they might gain from the brand.
An Instagram page audit will allow you to assess important things like the profile's theme, bio, profile picture, highlights, link in bio, and so on, helping you increase conversions and drive your client's marketing goals.
✨ Related article: Get Inspired by 50+ Instagram Bio Ideas for Your Business Profile
How to run an Instagram audit for your clients
You know why an Instagram audit is important, but that doesn't make the job of conducting one for your clients easier. Does it?
Below, I outline the steps that you can follow to conduct a complete Instagram audit for your clients. As you will find out soon, these steps can be divided into three categories.
Auditing followers
Auditing content
Auditing the brand
Before we begin, there is one step that is often given little attention: to clearly define your goals.
You have probably heard the saying, "Begin with the end in mind." Well, that is exactly the mindset to have before you dive into your client's Instagram account.
You want to convince your clients that Instagram is a good investment, and that means showing them how Instagram fits into the larger marketing plan and affects their overall business goals and objectives.
For example, if your client's business goal is to increase revenue in the third quarter, the overall marketing goal could be to ensure that the business products or services get into the hands of qualified leads. In that case, the Instagram marketing goal could be to raise awareness of the product or service.
A proper understanding of these goals will help you in your auditing process. For example, based on the context of your goals, you would understand which content is underperforming and which is not. It will also help you prioritize your KPIs.
🧁 Worth checking: Most important social media KPIs to track
So, figure out this step before you move on.
Now that you know what your goals are let's see what you should do next.
Auditing your followers
Why do you need to audit your client's Instagram followers?
Well, consider this finding from Ghost Data, who reported that one in every ten Instagram account is a bot.
If 10% of your clients' followers are fake, then it'll be almost impossible to get a true picture of the state of their Instagram accounts. That can render your efforts futile, leading to unhappy clients, and that is not something you want.
To avoid this, perform the following actions while auditing your clients' followers:
Check for fake followers
As you saw from the Ghost Data findings above, fake followers are more common than you might think. There are numerous businesses that make money by providing Instagram accounts with a seemingly unlimited number of bot followers so that they can ramp up their follower count.
You might even think that these bots are real, as some of them follow other accounts in a bid to look legitimate. The first step you should take when auditing followers is to identify these fake followers and remove them from your clients' Instagram audience.
✨ Related article: How to remove fake followers on Instagram
Understand your clients' followers
An Instagram strategy would be meaningless if you did not have an understanding—even a basic one—of your clients' Instagram audience. This should be one of the first things you aim to get out of your Instagram audit.
Instagram's own native tool, Instagram Insights, should suffice for this. You can use it to get information on the demographics of your audience. From here, you can determine what they like and what they do not.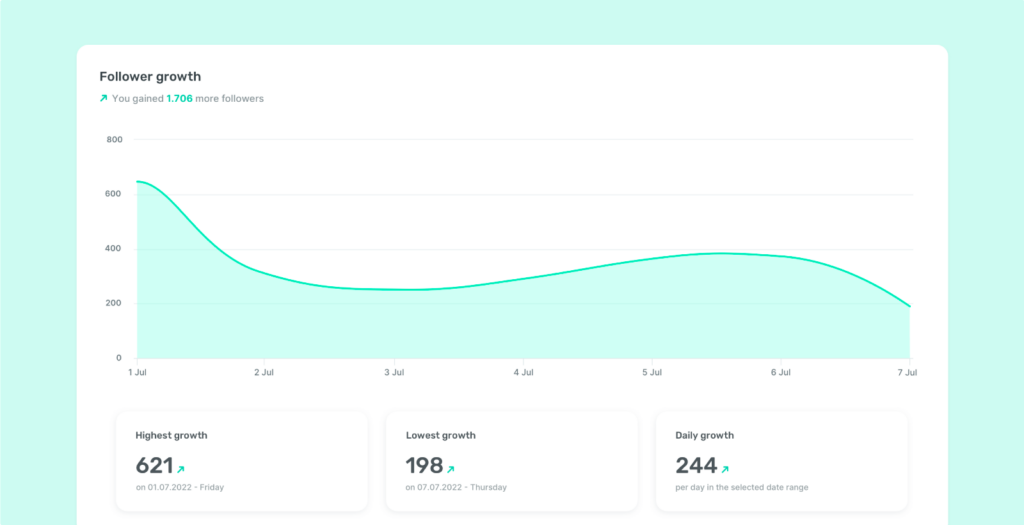 Auditing your clients' content
With Instagram's organic engagement not what it used to be, even the tiniest aspects of your content can prove to be the Achilles heel of your content strategy. The level of competition among brands on Instagram has ensured that the timing of your posts, your captions, and the overall messaging of your brand are now more important.
The goal of auditing Instagram content is to figure out which content type resonates best with your audience. This will help drive your Instagram strategy forward.
Check for content quality
Is your client's Instagram content optimized for Instagram? Instagram is a visual platform. This makes it important that you check the quality of content your client has uploaded in the past.
Are they high-quality images and videos, or are they blurry?
Low-quality images and videos create a poor impression of a brand. And since consumers want to do business with brands that they can trust, they will likeliest not pay you any attention and keep scrolling in search of a brand that offers far more appealing content.
To improve the quality of your Instagram content, here are a few tips you should follow:
Make sure that you are using the latest version of the Instagram app.
Upload images of the right size. Your target image size is 1080 x 1080 pixels for your Instagram feed and 1080 x 1920 pixels for your stories.
And, of course, if your pictures are to be taken with a mobile phone, make sure that it is one with a high-quality camera.
Check for content relevance
You can have all the high-quality content in the world, but if it does not resonate with your audience, then you will be wasting significant time and resources.
You have audited your followers, so you already know your audience. You know their interests and their pain points.
Now, you need to figure out if the content that has been uploaded aligns with what they want and helps them solve their problems.
How do you do this? Well, there are a couple of ways to achieve this.
First, you can use Instagram's native Insights tool to check your most successful content pieces and compare them to the rest of the content. This information will tell you what type of content seems to work best with your audience.
Note that to get actionable data, you might need to use a third-party analytics tool like Sociality.io. Instagram Insights can help you get started, but it will only give you the basics.
You can also gauge how much relevance your content has by reading through the types of audience comments they generate.
High engagement means that the posts hold your client's audience's attention. You can read through the comments to understand how they feel about the post.
Check the posting frequency
It makes sense to post content at a time when your audience is mostly available, right?
But how do you figure out the best time to post content on Instagram? Many studies suggest what the best time is to post content on Instagram. The truth, though, is that most of these reports might not work for you.
The best way to figure out the optimal time to post on your client's Instagram account is to do a little bit of research yourself.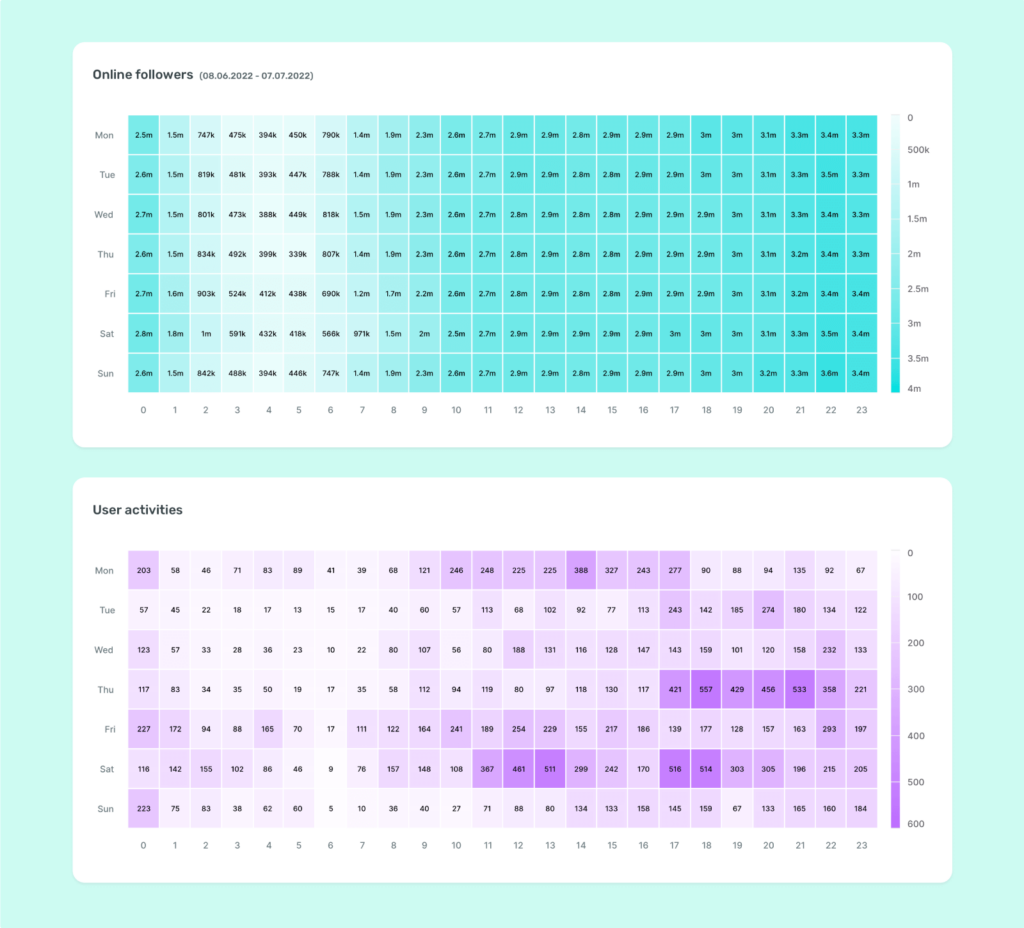 An analytics tool like Sociality.io can help you determine when your followers are most active and how often you can upload new weekly content.
Check for consistent posts and captions
Creating content should not be a random process. Every content uploaded should always help tell a brand's story.
If your client's target audience lands on one of their Instagram posts, will they immediately understand what is being offered? Are the most recent posts in tune with overall brand messaging and aesthetics?
However, while you are focused on each individual post, you should also take note of the overall content mix. Posting the same kind of content will ensure that your audience easily gets tired of your posts.
To keep them coming back for more, you should make use of Instagram's different content types. Diversify your content with images, videos, stories, and Instagram TV content formats.
Also, when uploading content, you should give thought to the captions. Review the best-performing posts to find out what works best for your clients when it comes to captions. This will give you an idea of what to replicate in the future.
Analyze hashtags
Hashtags play a vital role in building an Instagram audience. So, it makes sense that they are also included in your Instagram audit.
Check which hashtags seem to work best for previous posts. These are the ones you would use to optimize future posts for better visibility.
Although you can use as many as 30 hashtags on an Instagram post, it is important that you use only hashtags that are relevant to the content you are sharing. And it definitely will not hurt to create some brand-specific hashtags, too.
Bonus: Debunking 6 Instagram Hashtags Myths Social Media Marketers Follow
Auditing the brand profile
So, you have audited your content and followers. However, as I mentioned earlier, Instagram is a visual platform. It's all about aesthetics. Your Instagram audit will not be complete without an audit of your client's profile.
The aim here is to ensure that the branding is consistent.
Review the bio
When people land on your client's Instagram profile, they should immediately know from the bio what your client is about.
Check if the links to your business website or landing page are updated. And if it immediately aligns with your brand story.

Check the feed aesthetic
Can a specific visual identity be felt on your client's Instagram feed? Or is it the feed brand?
Consistent themes or brand colors give an Instagram feed a unique visual identity and improve the audience's experience with the brand. So, this is something to examine further.
Related article: How to Style Your Instagram Grid Layout: 4 Planning Tools
Best ten tools to run an Instagram page audit
To run an effective Instagram account audit, you need third-party tools to help simplify the process. These tools help you gather tons of data from Instagram through their APIs that you wouldn't have had access to otherwise.
Some of these tools include:
Sociality.io Report
Sprout Social
Keyhole
Iconosquare
Hypeauditor
Social Bakers
Union Metrics
Phlanx
Sendible
Squarelovin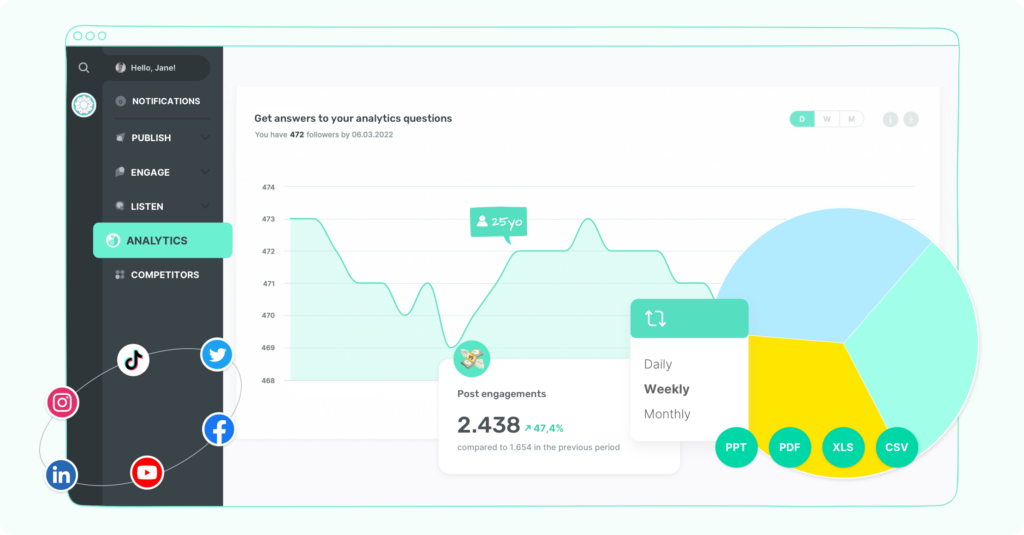 The Sociality.io Report is our social media analytics tool for social media agencies that want to measure their social media results and make better decisions regarding social media strategies.
This tool not only gives you valuable insights into the performance of your clients' Instagram accounts. It also lets you audit their competitors' Instagram accounts. This is useful, for instance, if you want to measure your client's competitors growth rate, as it'll be easy to assess how quickly (or slowly) their progress is made.

You can also track conversation activities around the brand on Instagram and listen to specific keywords. When you finish your audit, you can create beautiful and easily understood reports for your clients to review.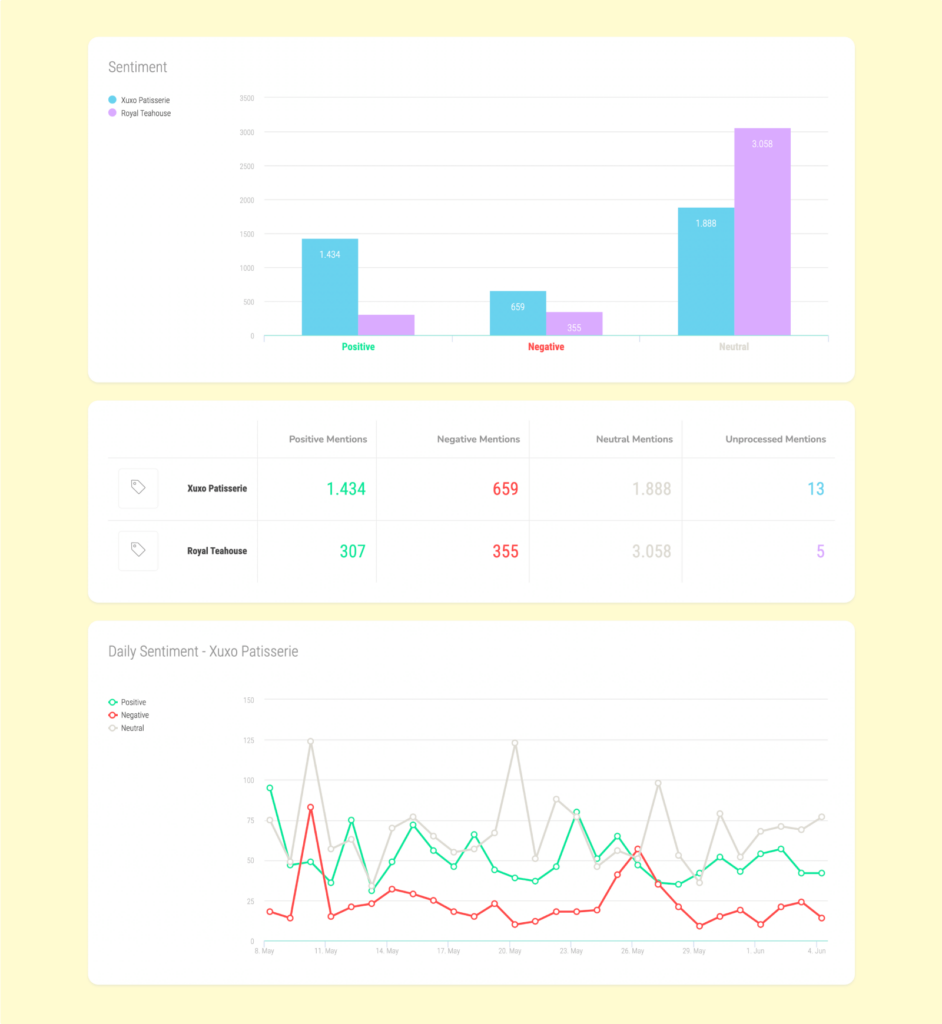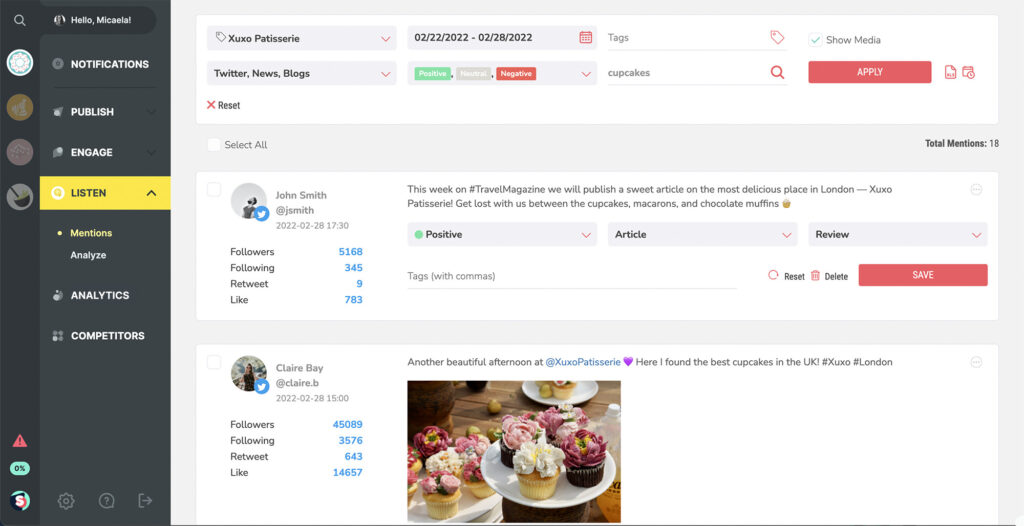 Sociality.io offers a two-week free trial. After that, pricing starts at $99 per month for ten social profiles.
Discover more on how to implement Sociality.io social media management API to automate your social media workflows!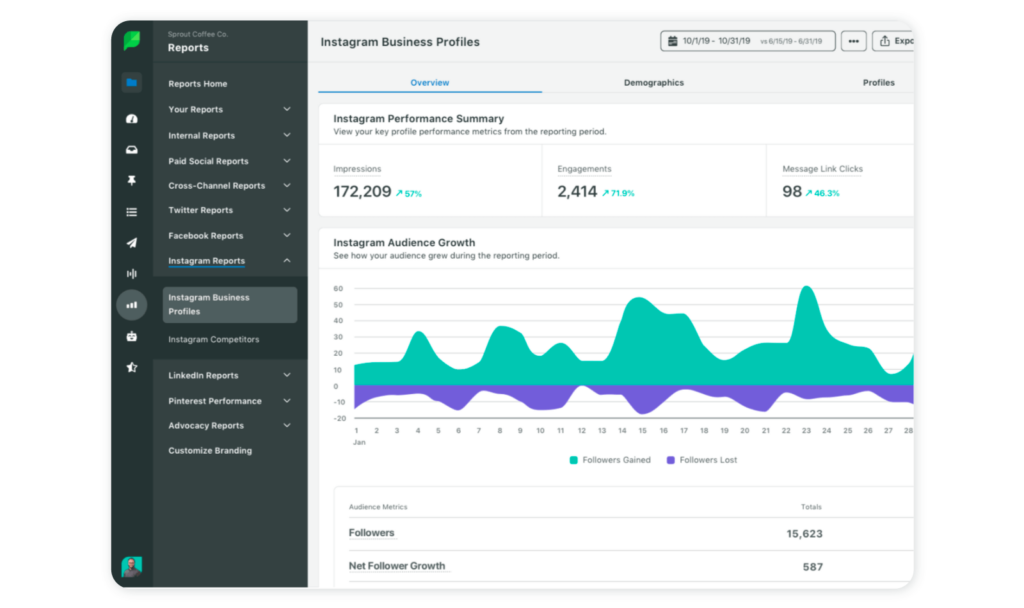 Sprout Social is one of the big names in the social media management space.
It has an enterprise-grade analytics tool that allows you to assess your Instagram accounts over a specific period, track conversations about your brand online, and create beautiful reports quickly.
Sprout Social starts at $89 per user per month.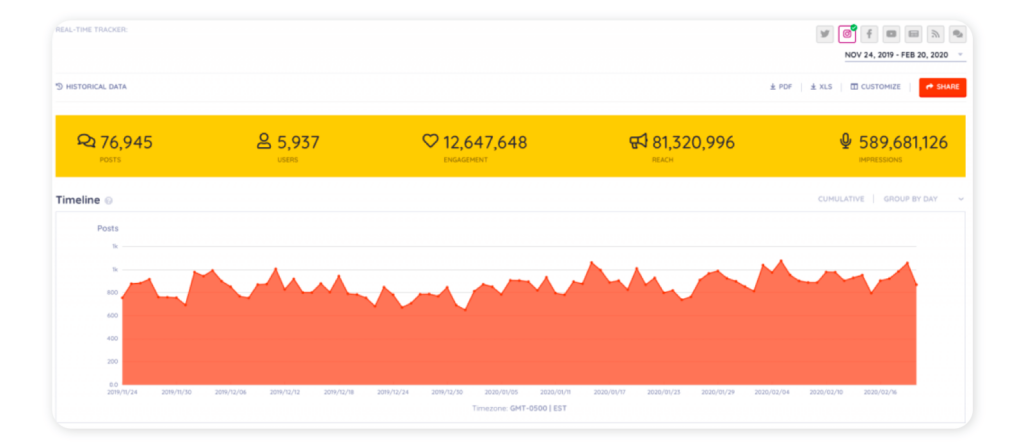 Keyhole is another Instagram analytics tool that allows you to monitor and analyze Instagram brands for your clients.
You will be able to monitor real-time conversations about your brand and measure the success of your campaigns with its campaign-monitoring feature. It is also a very handy tool for monitoring keywords and hashtag analytics.
You will need to talk with the Keyhole team to discuss a custom pricing plan.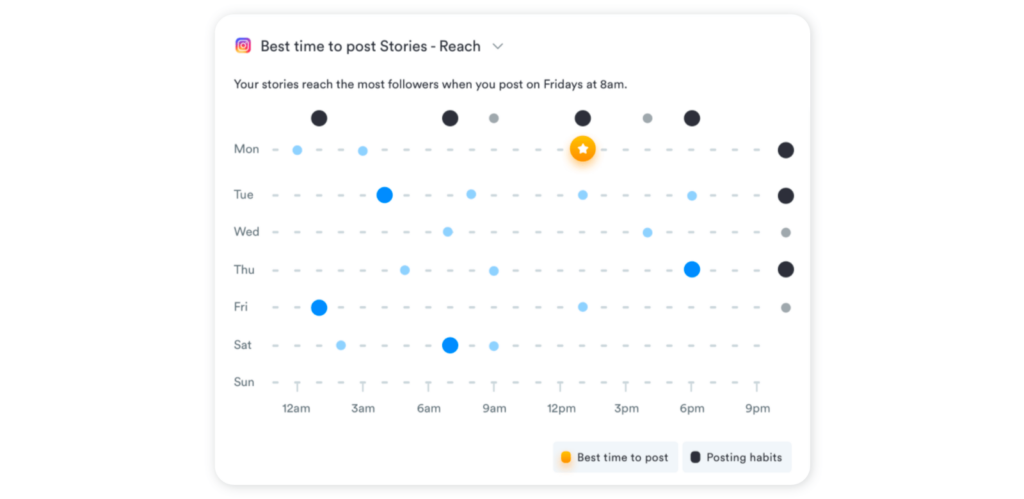 Iconosquare's full package is a powerful tool that allows you to discover great analytics and management capabilities.
It also offers a free Instagram audit tool that you can use to analyze your clients' accounts. All you need to do is connect your Instagram account, and they will send a free review to the email address you provide.
What does this review tell you?
It rates your account activity, post optimization, and audience engagement. All of this will give you insight into where to start your optimization.
The full Iconosquare package starts at $49 per month.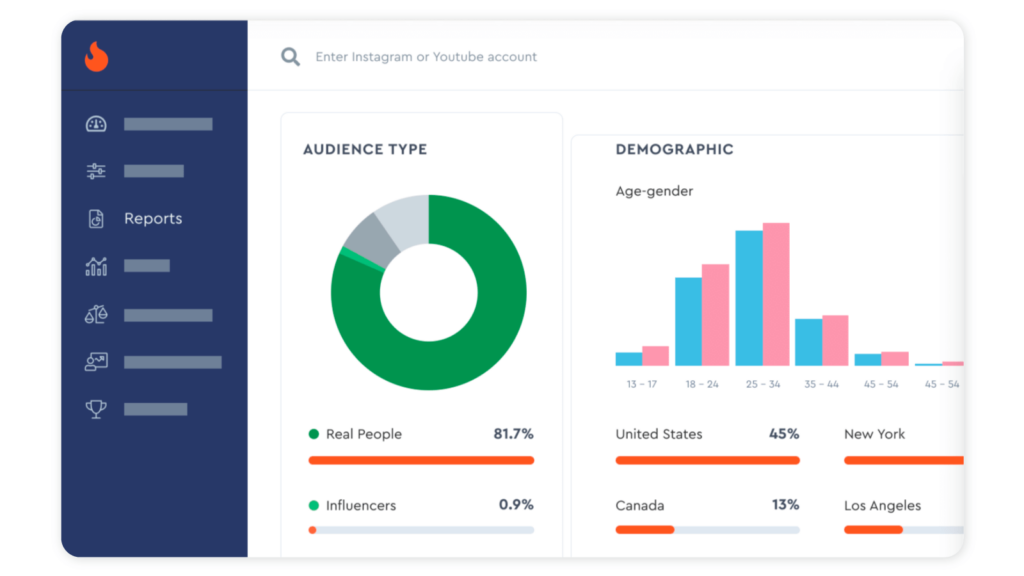 Hypeauditor is one of the more in-depth Instagram audit tools on the market.
This tool provides you with tons of data about your clients' Instagram audiences. You can have access to data such as gender, ethnicity, location, and so on. Also, you can check your client's audience quality to quickly get rid of fake accounts.
Hypeauditor has a free plan and a basic plan that starts at $399 per month.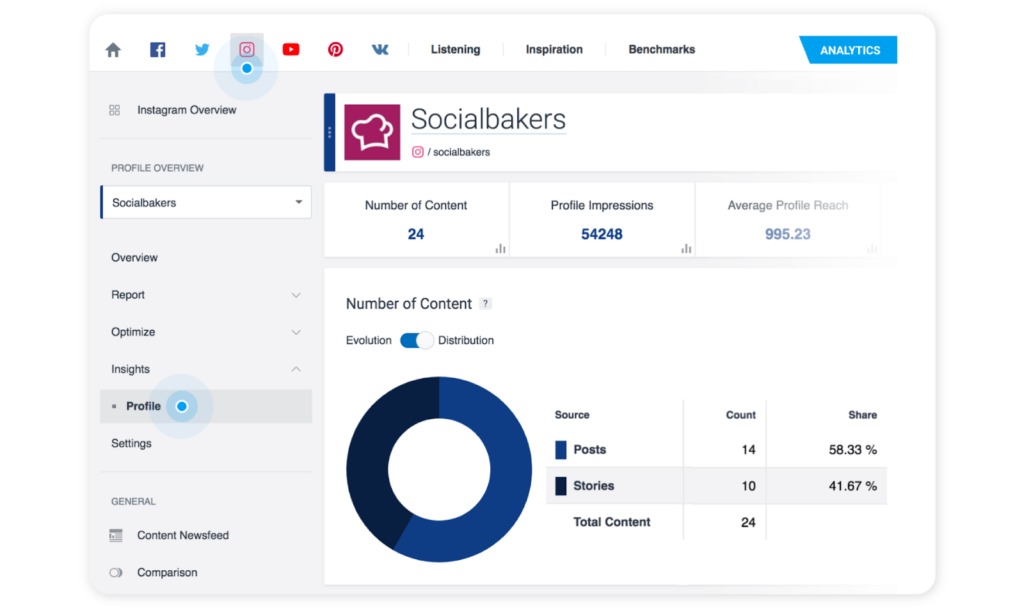 Socialbakers is another all-in-one social media management platform. With this tool, brands will be able to perform audience analysis tasks, collaborate with influencers, and publish and analyze their posts.
In terms of Instagram audits, Socialbakers offers a free Instagram audit tool. Like Iconosquare, it measures your account activity, post optimization, and audience engagement so that you can learn what makes your client's account successful.
Pricing varies, but if you only need the essential tools to manage 10 social profiles, pricing starts at $200 per month.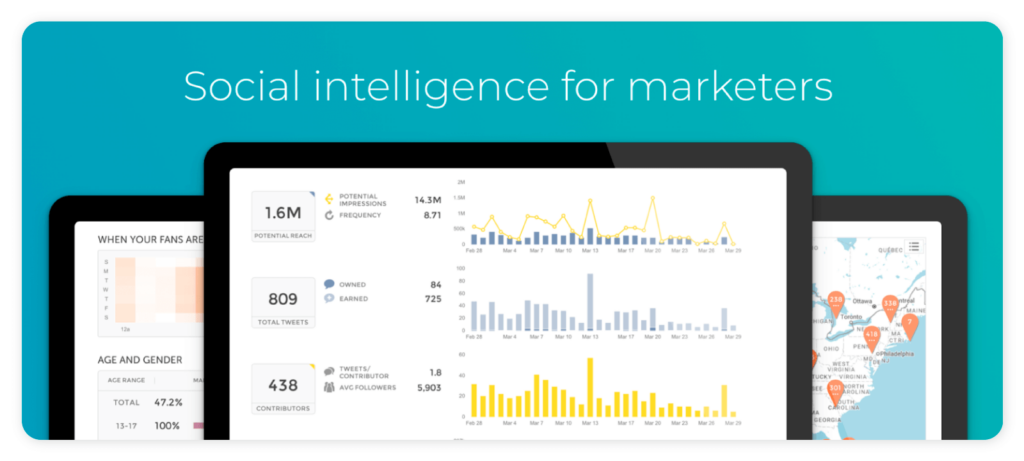 Union metrics' paid package is an extensive platform that offers analysis, monitoring, and reporting on all social media platforms.
They also offer a free Instagram checkup tool that connects with your account to analyze the last 30 days of activity. According to them, you will be able to determine the best time to post, hashtags to use, and content format for your client's Instagram account.

Phlanx is a social media marketing platform for contacting influencers, managing contracts, and measuring social media engagement.
If you plan to work with influencers, the platform has an influencer directory with which you can find influencers that are the right fit for your client's brand to collaborate. More importantly, it also offers the tools to be able to audit these accounts to ensure that the audience quality is high.
Of course, this functionality is not limited to the influencers' accounts. You can also audit your clients' Instagram accounts using this tool.
Phlanx offers one month free, and pricing starts at $25 per month.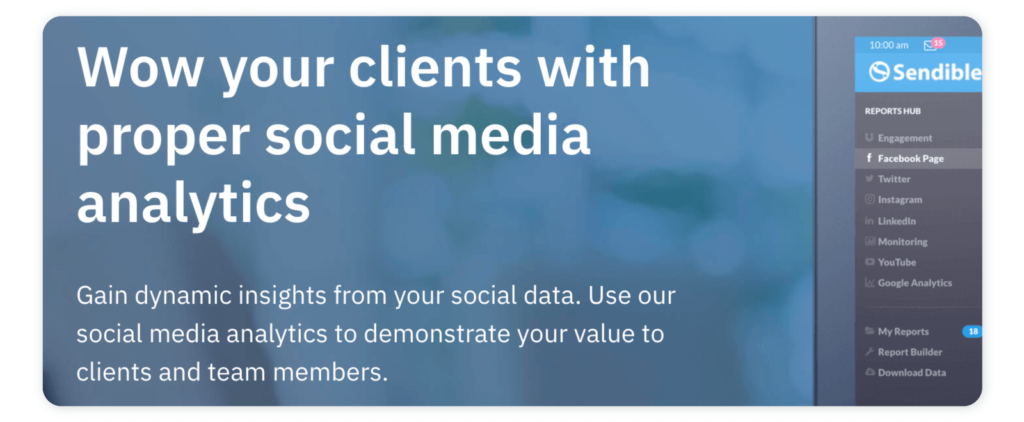 Sendible is another all-in-one social media management tool with powerful analytics and reporting features.
The platform provides you with deep insights that help you identify the best time to post, your most engaged followers and your best-performing posts. You will also be able to build presentation-ready reports to show your clients.
Sendible starts at $29 per month.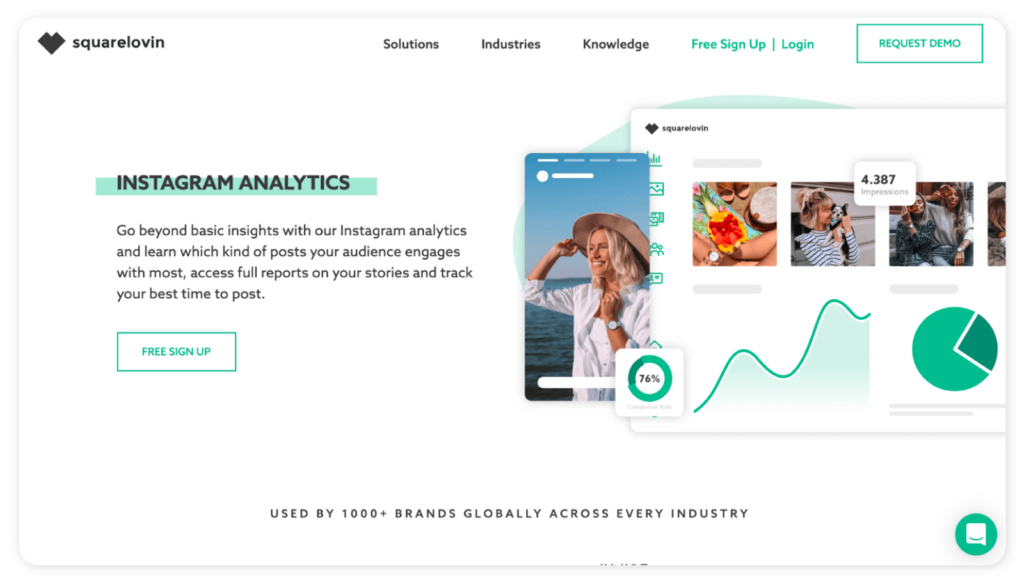 Squarelovin is an Instagram-focused social media platform that offers advanced solutions for social commerce and Instagram analytics.
You can closely analyze your Instagram audience by watching your follower activity and hashtag engagement to gain important insights into your content strategy and to create a detailed report to show the performance of the Instagram profile.
Conclusion
By the time you finish auditing your client's Instagram account, you should already have an actionable plan for the next steps to take.
And if you felt like it took too much time or you were not getting the hang of it, be cool. It might take some time, but the more audits you perform, the better and quicker you will get, and your clients will be happier for it.
Once you have scrutinized all your options, we would love to help you make better decisions regarding your client's Instagram accounts.
Sociality.io is a comprehensive social media management platform with tools that'll help you effectively take care of your social media needs.
If you would like to test the platform, you can get started for a free 14-day trial here. No credit card is required.