LinkedIn is one of the most centralized sources of businesses and their employees on the web. This not only makes it a great space to promote your brand but to also conduct an insightful social media competitor analysis and keep an eye on the competition and market trends. Here is an article that dives deep into competitor analysis on LinkedIn and helps you set the right KPIs and organize your benchmarks inside a free template.
For the last couple of months, we've been covering competitor analysis on various social media platforms, so make sure to check those out for helpful tips and tutorials. Make sure to check out other articles in this series:
Before we get into the details, a quick reminder: if you use your LinkedIn account to study your competitors, the chances are high they will know about it in case you click on employee accounts. So to avoid this, either use LinkedIn Premium or just do your research in incognito mode.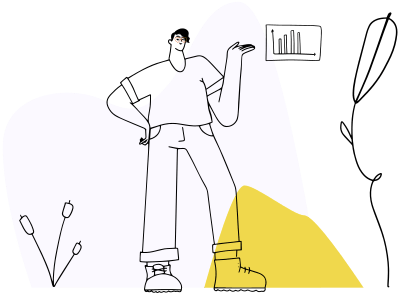 The Benefits of Benchmarking on LinkedIn
---
Company Profiling & Positioning: No other social media network can offer you as much company information as LinkedIn. Here you can find info like company size, locations, year founded, etc. These attributes will help you better understand if the company is a direct competitor or not. Make sure to study the "About section" on the company page to understand how your competitors position themselves on LinkedIn.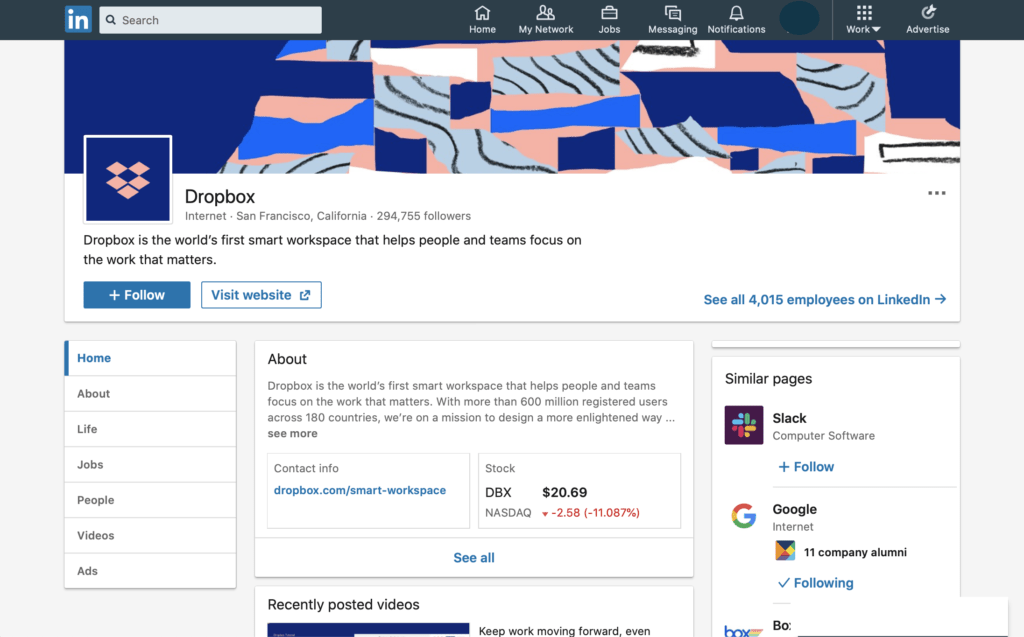 In the Ads section, you can study your competitor's LinkedIn paid campaigns. These can help you set the tone for your campaigns and understand their targeting better.
LinkedIn Campaign Effectiveness Study: Posts can tell a lot about your competitor's approach to LinkedIn marketing and whether that approach works or not. Make sure to examine what type of posts your competitor shares and what kind of engagement they get.
Target Audience Insights: You can use the likes and comments to study the demographic that interacts the most with your competitors. LinkedIn competitor analysis can help bring up helpful patterns that you can implement in your targeting.
Accurate KPI Expectations: By studying your competitor's LinkedIn key performance indexes (KPI) like the number of their followers and their engagement rate, you can compare your performance to see if there are any opportunities for improvement.
Follow Market Trends: Last but not least, competitor analysis helps you keep in the loop with the latest market trends, whether it's seasonal offerings, hashtags, or social media challenges.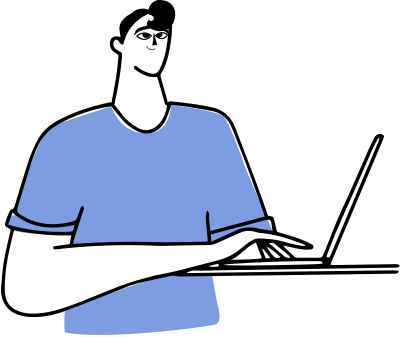 What to Look for?
Before starting the analysis, prepare the document where you will gather all the information. To help you save time, we created a Free LinkedIn Benchmarking Template. The Google Sheet file has all the necessary columns for the competitor analysis. You can copy it and adjust it to your needs.
The process is split into two parts, one that focuses on essential KPIs and the other expands into studying the quality and approach of your competitor's LinkedIn social media marketing efforts.
Part 1: KPI Study
Followers: The number of followers shows you the popularity of a specific competitor on LinkedIn. This KPI can help you how your brand's performance compares with the competition. If the average number is higher than yours, it can help you understand what number you should strive for with your LinkedIn marketing efforts. If the average number of followers is lower, it can show you how much ahead you are from the competition and which one is catching up the fastest.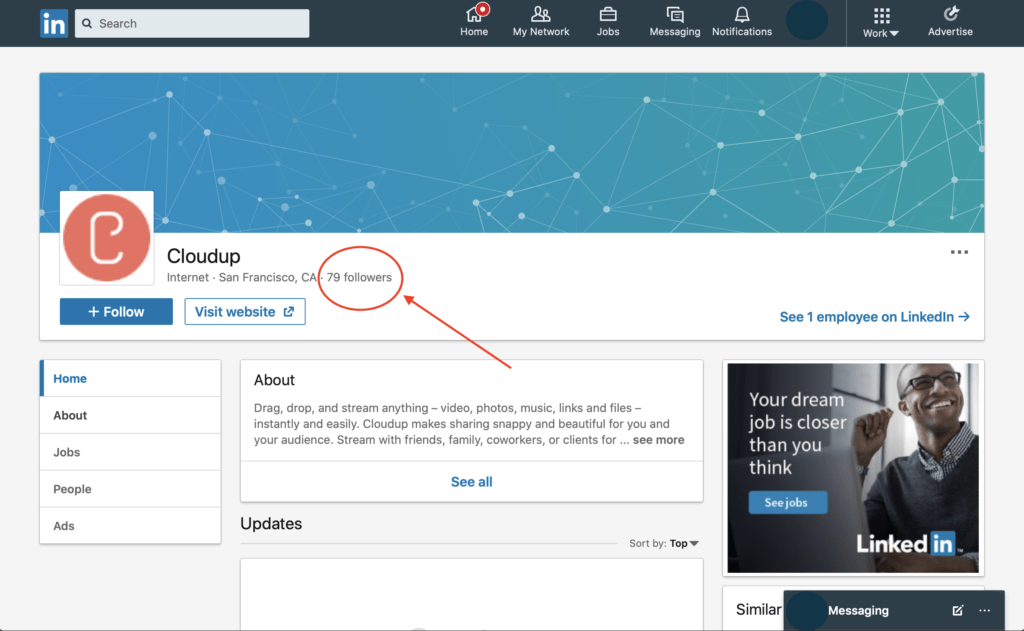 Engagement Rate: To help you understand the fraction of followers that interact with your competitor's posts, you need to calculate the engagement rate. To do so, we suggest you take the 5 most recent posts of one of your competitors and use this formula to get the engagement rate for those posts.
Engagement Rate=(Reactions + Comments) / Followers * 100
Part 2: Social Media Marketing Analysis
Now that you covered the basics, it's time to dive into the marketing side of things. The first part is the results and the second part is the approach that brought those results, so we suggest you first analyze competitors on LinkedIn who have favorable results.
Campaigning Study
Content: First and foremost, start with content, study your competitor's LinkedIn posts. Take a look at the tone of voice of those posts and the frequency. Look for media content, do they share videos, images, slides, and infographics? If yes, then how often?
Reactions (on Posts): LinkedIn recently followed Facebook's lead and added 5 more ways you can react to posts. Take into account the total number of reactions the posts receive. Make sure to also filter out the number of so-called "inside" reactions. These are the likes and comments received from the employees of your competitor. This aspect will help you understand the quality of engagement the brand receives on their posts.
Responses: Take the time to also study the comments people leave under the posts. Are they mostly positive or negative? How do people interact with the brand on LinkedIn?
Demographics: Since there are no tools available for analyzing LinkedIn demographics, you pretty much have to analyze on your own. To do so, just scroll through the likes and comments and look for patterns. What type of people interacts with the brand the most? Where do they work? What titles do they have?
Evolution: Go back to the beginnings of the company page and see how their page evolved over the years. Analyze their previous approaches and see how they compare to the current approach. Is it more or less effective? Any content mistakes that you can learn and avoid?
Company Positioning on LinkedIn: Take a look at the About page and make a note of how the company positions itself. Which sector it aims to target and what is their mission statement?
Ads on LinkedIn: In the Ads section you can see all the ads the company ran on LinkedIn. This is a great way to get inspiration for your ads and also to see how often your competitors ran paid campaigns on LinkedIn.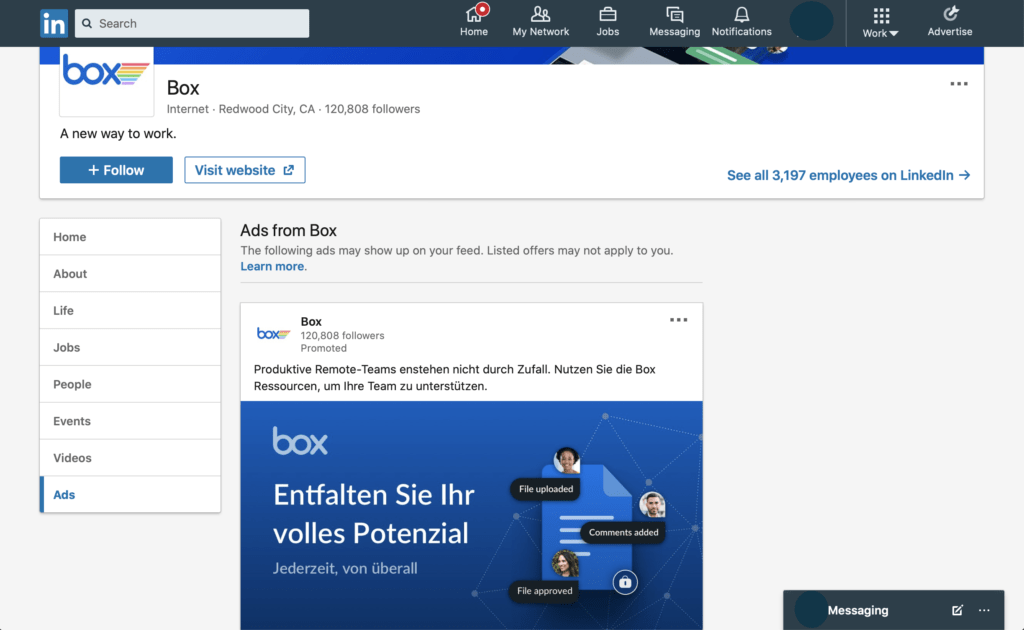 ---
All competitors on one report
No more spending hours for competitor analysis, no more taking wrong decisions due to missed out information.
Analyzing your competitors and their activities on LinkedIn will help you set more realistic and accurate goals for your social media marketing plans. Make sure to conduct competitor analysis on LinkedIn periodically to always stay updated.